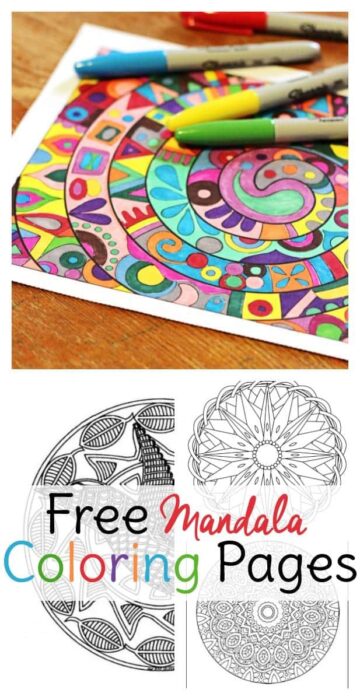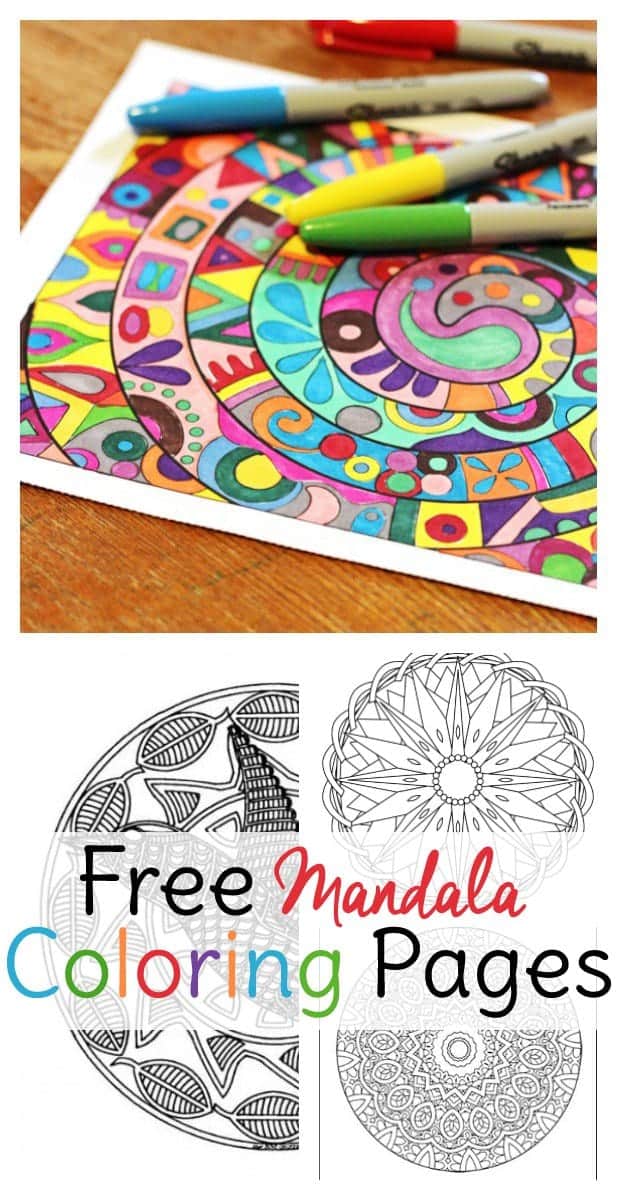 Lately I've been hooked on coloring sheets for adults. My secret sister gave me an adult coloring book this past week and I've enjoyed coloring in it and sharing pages with Sweet T and Gus. Few things are more relaxing for a mom than to spend Saturday morning coloring with her kids. Why? Well, there's no mom guilt for not spending time with my kids on the weekends (the family that colors together stays together?) plus a blank coloring page, my 24-pack of Sharpie markers and a cup of coffee are a positive way to start the day!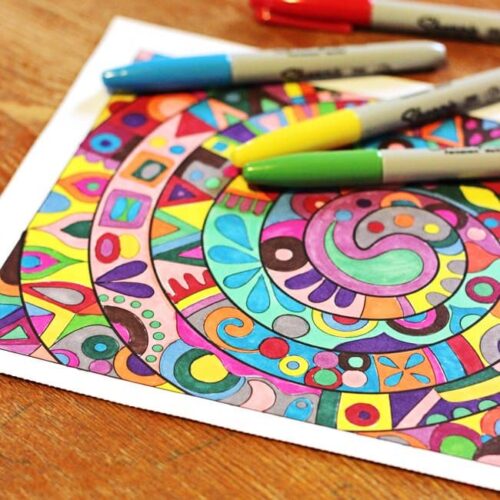 These mandala coloring pages for adults are sure to give you a few moments of zen, especially since they won't cost you anything! Just click on the links or the images themselves to print.
Mandala Coloring Pages for Adults
A mandala coloring page for the bird lover
This art nouveau mandala coloring page will have you breaking out your ultra fine tip markers!
Some of the designs of coloring sheets for adults can be so soothing! Like this one.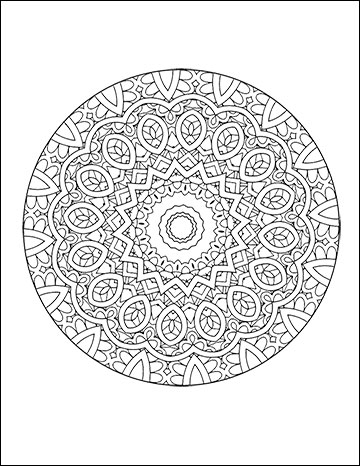 This dragon mandala coloring page is all kinds of cool.
I love the details in these mandala coloring pages for adults
If you're feeling particularly creative, you can design your own mandala coloring pages! I made the one below in just a few minutes. Click the image to print!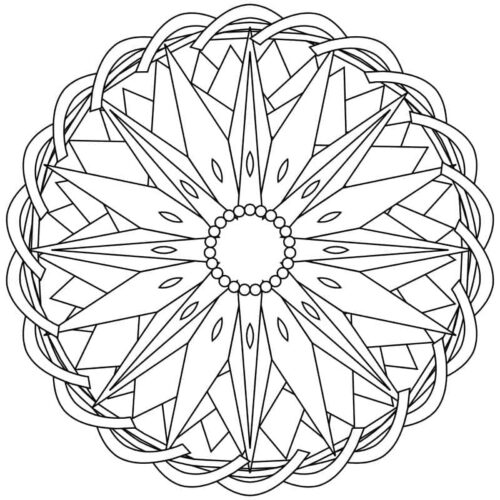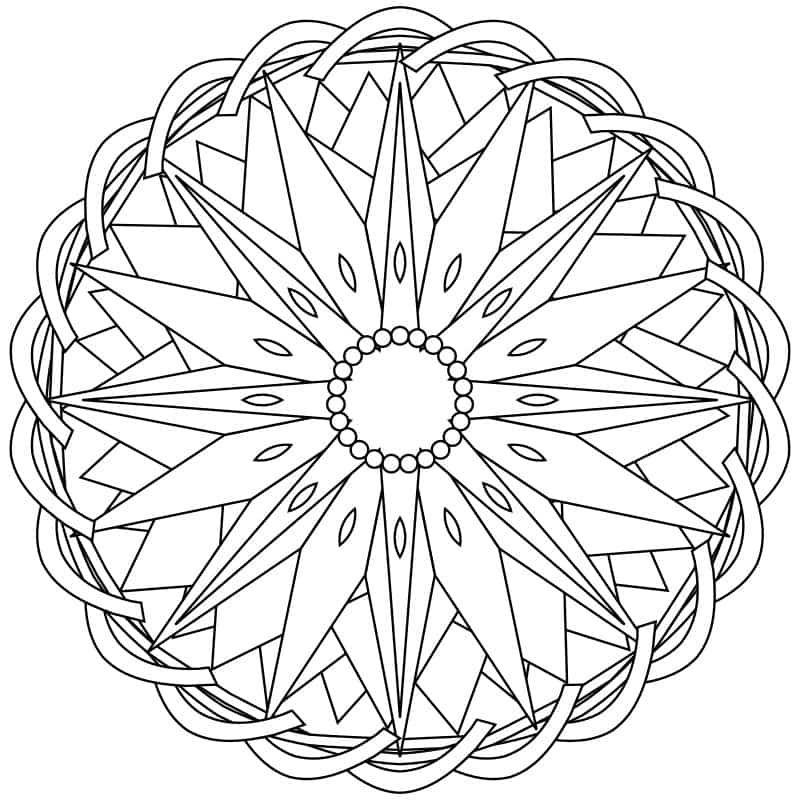 Once you've colored mandalas to your heart's content, check out these 15 free coloring sheets for adults for even more creative fun.

If you've graduated from free adult coloring pages and want to start collecting coloring books of your own, here are a few of my favorites.
I'm pretty happy with the boldness of Sharpie markers when it comes to coloring sheets for adults. However, I keep hearing about Prismacolor colored pencils and they seem to be the favorite among serious adult colorers (that's not a word, but you know what I mean.) They are a must-have if you love the brilliance of a marker but still want to create shading. If you've tried Prismacolor let me know how you like them!
If you love coloring and are looking for more creative hobby ideas, check out my list of 120 hobbies for women while you're here.