I haven't had friend mashed potatoes since I was a child.  Partly because it requires leftover mashed potatoes and we never seem to have any left.  However, for whatever reason as I was peeling potatoes to make mashed potatoes I got a little carried away and peeled 10 POUNDS!.  Needless to say I had a few left over, which brought to mind my momma's fried potatoes recipe.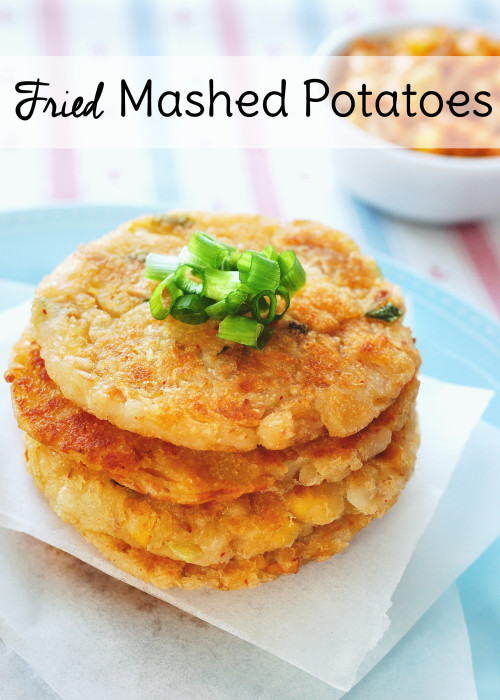 This friend potato recipe falls in two of my favorite categories:  Cheap and Easy.
Fried Mashed Potatoes
Fried Mashed Potatoes
Author:
This fried potatoes recipe is great for any meal of the day. The next time you have leftover mashed potatoes, fry them up and enjoy!
Ingredients
Cold mashed potatoes (I had about 4 cups) Just adjust the ingredients to the amount of potatoes you have.
Flour (I used about 1/4 cup)
2 eggs (I would use 2 eggs regardless of the amount of mashed potatoes. It helps bind the patties).
salt and pepper to taste
2 tbs butter + oil for frying.
Instructions
Mix potatoes, eggs, and flour in bowl (I squish it together with my hands).  If the potatoes are not sticky enough to form a patty add a little more flour.
Form into patties.
Place oil in skillet, enough to lightly cover  bottom of skillet and add 2 tablespoons butter, heat to medium high.
Fry patties in hot oil/butter until golden brown.  Serve warm.
The next time you have leftover mashed potatoes, try this fried mashed potatoes recipe. This potato recipe is perfect for breakfast, lunch, or dinner!