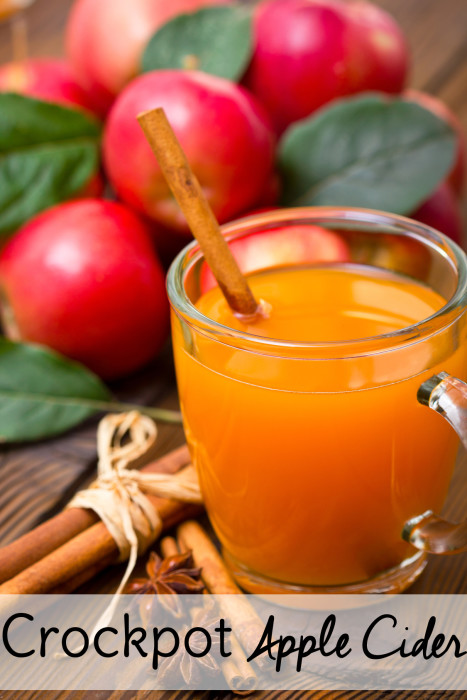 Now that the weather is starting to cool off it's a great time to serve warm drinks. This Crockpot Apple Cider recipe is perfect for entertaining, the holidays, or to just have around on cold days. I cook the ingredients on the stove then transfer to a slow cooker where it can be kept on the low setting all day. Or you can serve it directly from the stove top. An added bonus in addition to the wonderful taste is that it makes your house smell amazing.
Crockpot Apple Cider Recipe
Crockpot Apple Cider Recipe
Author:
Prep time:
Total time:
Keep a hot beverage on hand and your house smelling great with this Crockpot apple cider recipe
Ingredients
2 quarts apple cider
1 tube frozen orange juice concentrate
1 cup sugar
2 teaspoon cinnamon
1/4 teaspoon all spice
1/4 teaspoon nutmeg
Instructions
Combine sugar and spices in small bowl.
Heat 1 cup apple cider on stove top, add sugar (with spices) stir until sugar dissolves.
Add orange juice heat until bubbly.
Place remaining apple cider plus hot mixture into crock pot, stir, keep on low setting. Serve.