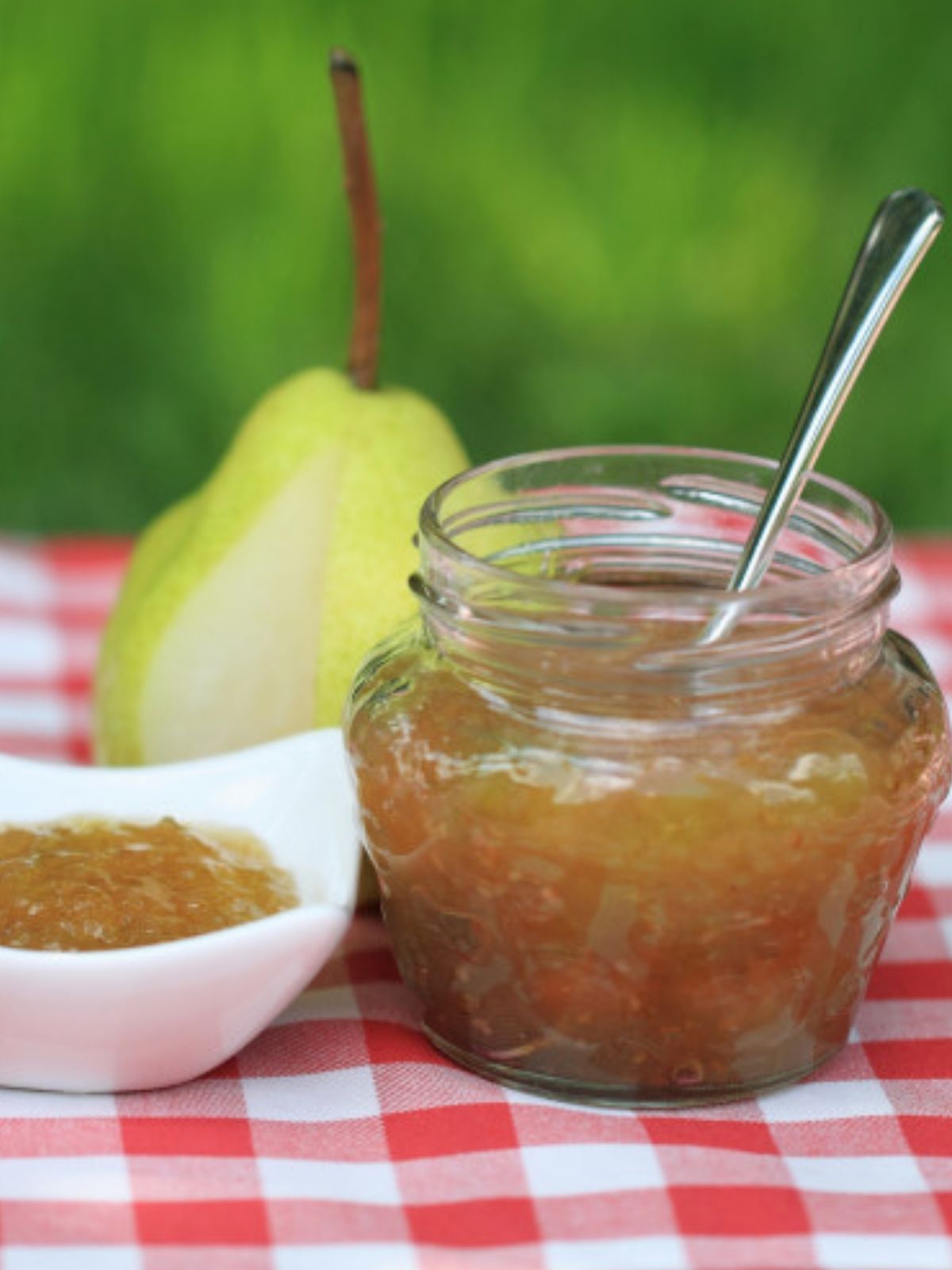 This Crock Pot pear butter recipe is so simple I'm almost ashamed to post it, almost. I have 2 large slow cookers (5 ½ to 6 quart) and I used them to their fullest.
Crock Pot Pear Butter
Ingredients:
Pears
1 cup water
juice from 1 lemon
1 cup sugar
2 teaspoon cinnamon
Peel, core, and slice enough fresh pears to fill both (2) crocks FULL.  Add 1 cup of water and the juice of 1 lemon into each pot.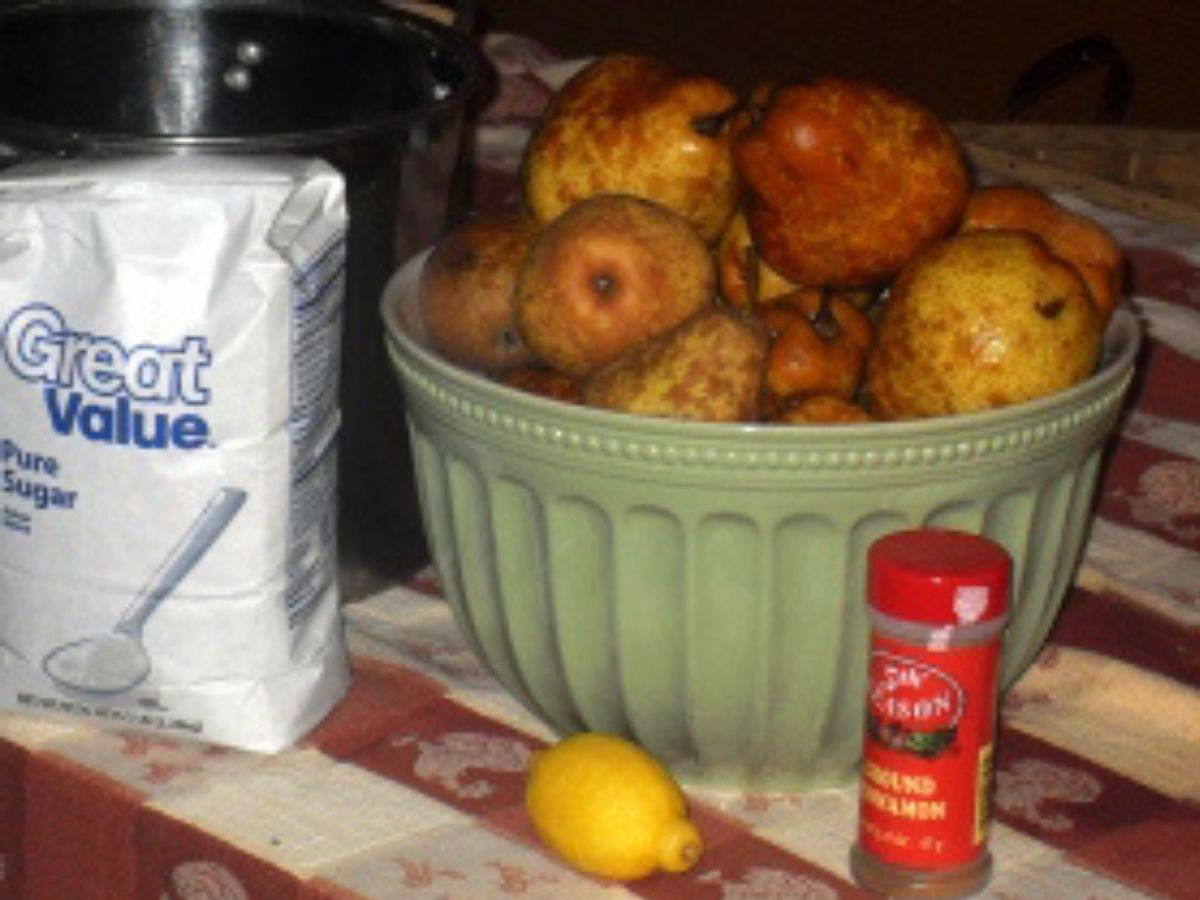 Cook on low until tender (I put mine on to cook in the morning and by mid-afternoon they were soft). Smash soft pears until it resembles applesauce (I used an emulsion blender). Add sugar (or sweetener) and cinnamon if you like (I put 1 cup of sugar and 2 teaspoon of cinnamon to each pot).
At this point, my pears had reduced enough to combine into one crock (it was full).  Leave the pears in the Crock Pot on low overnight.  In the morning the sauce should have reduced to about half and become a beautiful dark color.  Taste, if it has the flavor you like you are ready to can.  If not, add sugar and cinnamon until you have the taste that pleases your family.  Place pear butter in hot jars and process in a water bath canner for 20 minutes.