Raise your hand if you think punch should be served at more than just parties. *raises both hands* This pink punch with sherbet is the perfect punch for baby showers, Valentine's day or a little girl's birthday party!
It's so tasty and simple thought that you really don't need a special occasion to enjoy it. I brought Gus along to the last baby shower I attended and he couldn't get enough of the ice cream punch. I probably spent more time refilling his little cup than I did anything else. Needless to say, it's a hit with all ages.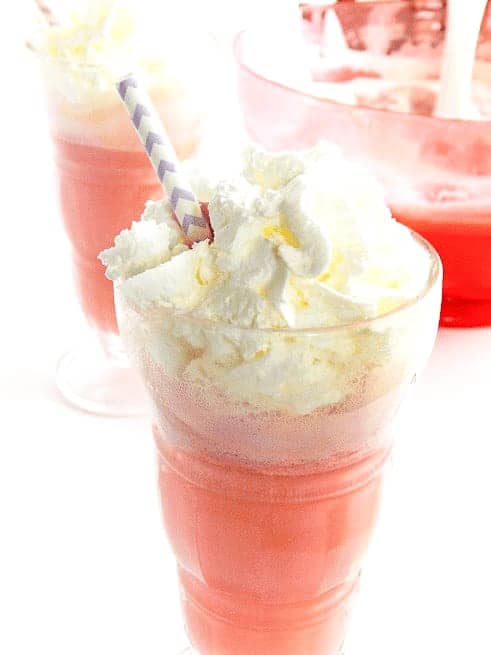 Serve this pink punch in a large punch bowl for guests to ladle out themselves, or serve it up in glasses and top with whipped cream for a more whimsical look. Top the whipped cream with sprinkles and it's Sweet T approved!
I love how simple this party punch with sherbet is to create. At minimum, you only need two ingredients making it simple to put together the day of your celebration. When it's time to volunteer to bring a dish to the baby shower, make things easy for yourself and sign up for this punch!
Pink Punch Recipe
Ingredients
1/2 gallon Dryers Grand Sherbet Very Berry Rainbow flavor
1 2 Liter bottle of 7Up
Whipped cream (optional)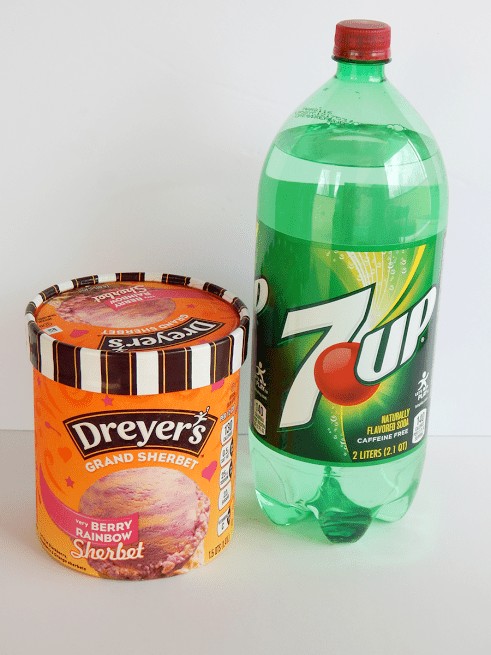 Directions
Scoop all of the sherbet into a large punch bowl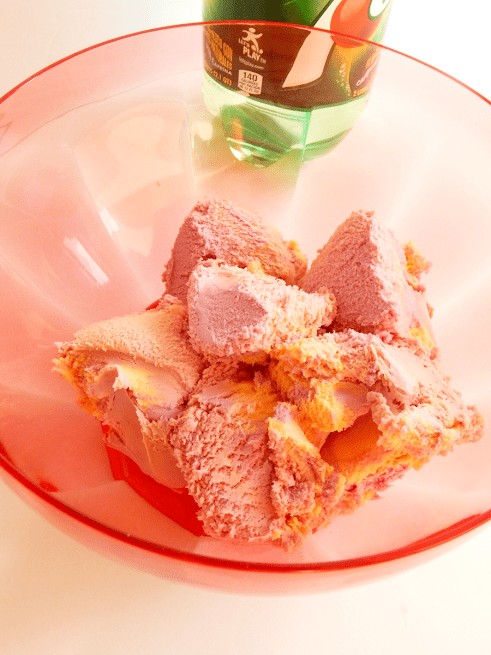 Top with the entire 2-liter bottle of 7Up and gently break the sherbet apart with a wooden spoon or ladle.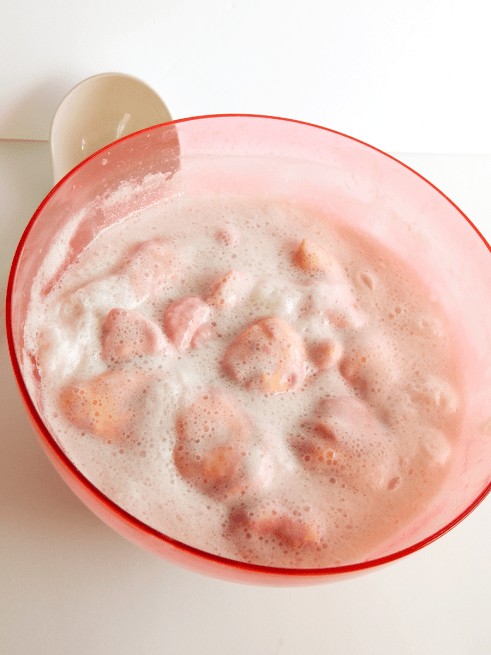 Serve in tall glasses with a dollop of whipped cream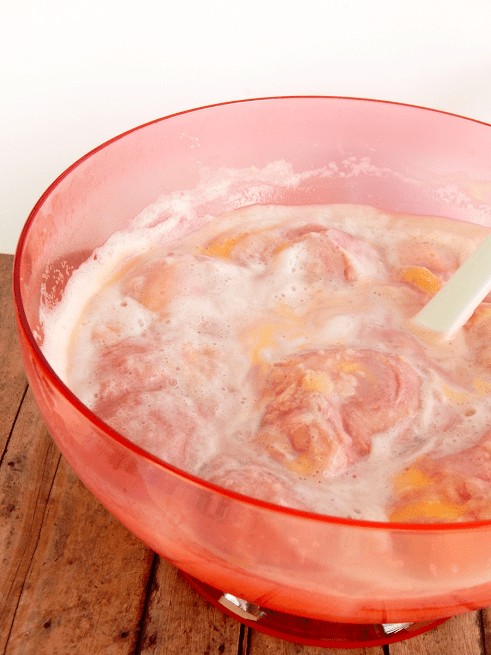 Add a pastel chevron straw to each soda glass for an even more fanciful look. This pink punch recipe serves 8-12 depending on the size of your cups.
You can make this party punch for lots of different occasions:
Kids Tea Party
Bachelorette party
Baby Shower
Valentine's Day Banquet
Breast Cancer Fundraiser
Birthday Party
Think pink!
Perfect Pink Party Punch
Yield: 12

Prep Time: 5 minutes

Total Time: 5 minutes
Ingredients
1/2 gallon Dryers Grand Sherbet Very Berry Rainbow flavor
1 2 Liter bottle of 7Up
Whipped cream (optional)
Instructions
Scoop all of the sherbet into a large punch bowl
Top with the entire 2-liter bottle of 7Up and gently break the sherbet apart with a wooden spoon or ladle.
Serve in tall glasses with a dollop of whipped cream
If you like this recipe, you might also like my Caramel Apple Smoothie