While in Salt Lake City for Young Living Silver Retreat a few months ago, I had some good eats and my palate experienced a couple of firsts. Check out where to eat in Salt Lake City below. Everything is within walking or public transit distance from the convention center.

Where To Eat in Salt Lake City
The Red Iguana – Alabama has a Mexican restaurant every block and a half, but you'd be hard-pressed to find mole served in any of them. Since this was my first encounter with the traditional sauce, I asked for the free sampler plate before deciding which signature mole dish to order.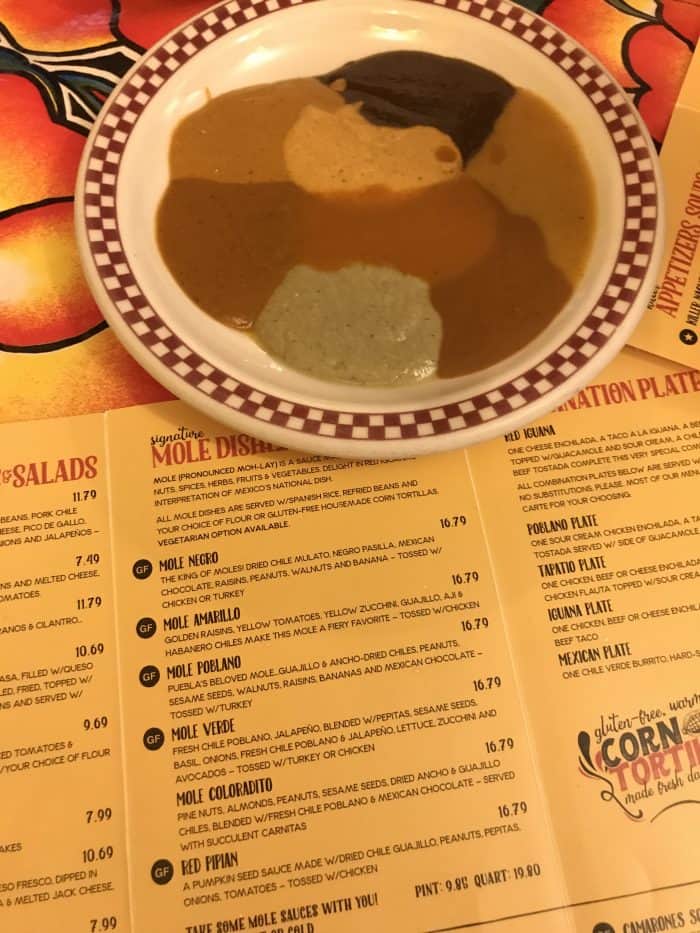 It was a tough decision since I enjoyed all of them, but the Mole Coloradito is what won me over.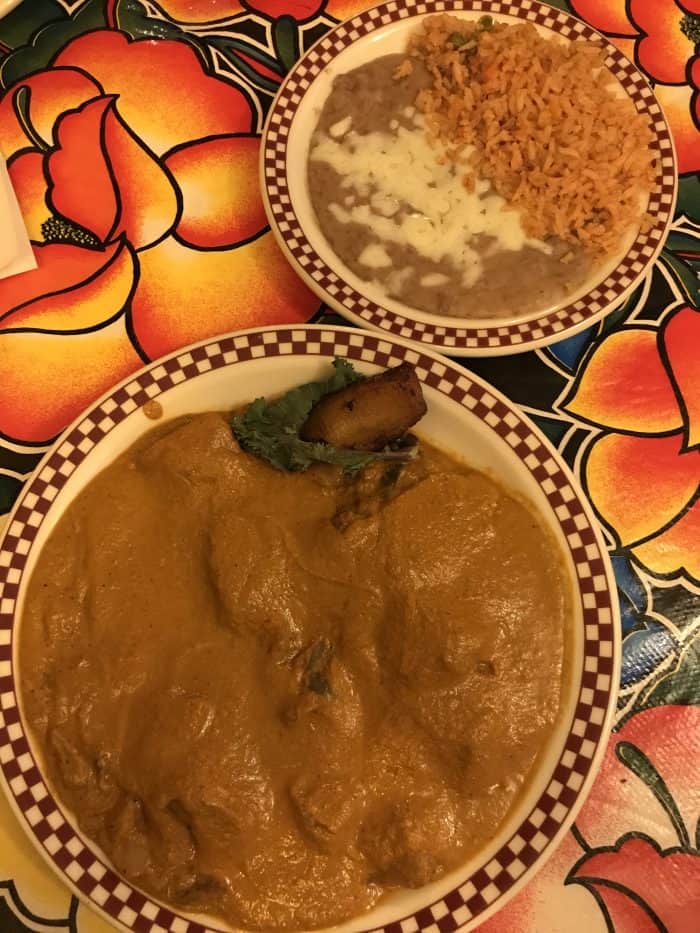 If anyone can photograph mole in a dimly lit restaurant and make it looks appetizing, then hats off to them. Just take my word for it when I tell you it tastes better than it looks. Also, you'll need a to-go box because mole is rich! One of my goals for 2018 is to find some decent mole around here. Wish me luck!
The Copper Onion – Bring a friend and be prepared to nosh on a little of everything at this downtown gastropub. The menu changes seasonally and you can visit for lunch, dinner, or weekend brunch.
My friend Courtney and I ate on the patio and started off with the Patatas Bravas and Shishito Peppers while we chatted and people-watched.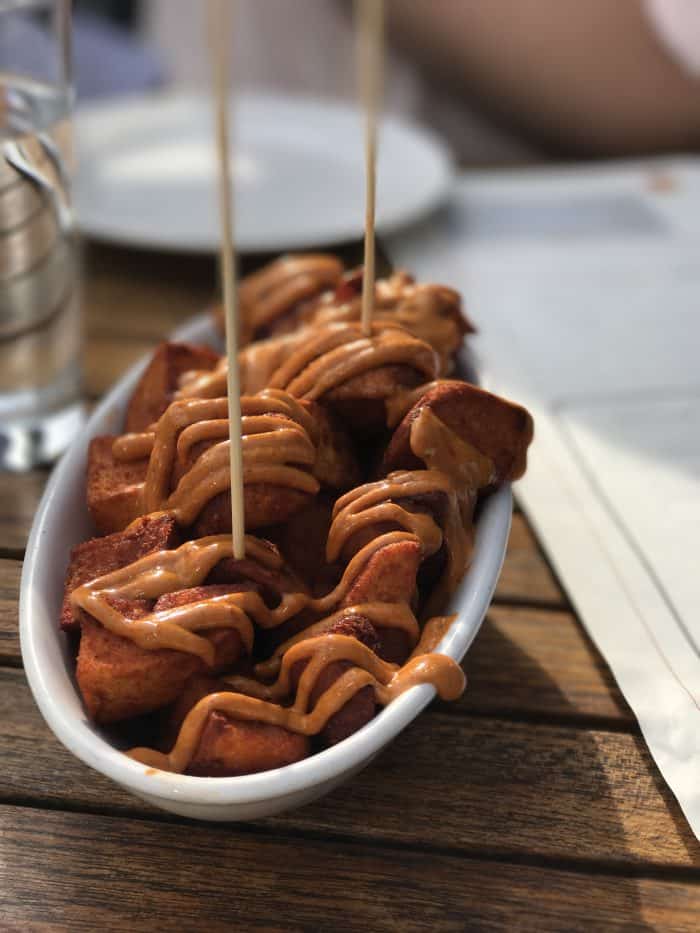 The potatoes had the perfect amount of crisp without being greasy and we played a bit of pepper roulette with the shishitos. No worries since I love some spice.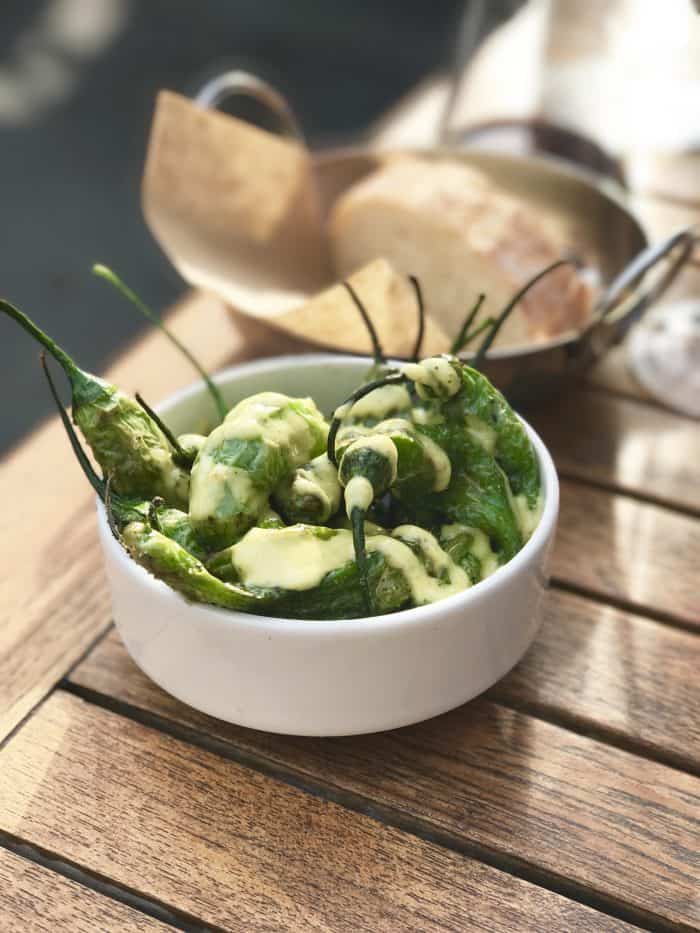 We tried the Wagyu Bone Marrow next which was a first for me. I'd been on a whole-food, plant-based diet for the past 6 weeks and what better way to break a vegan streak than to suck marrow straight from the bone? I'm now hooked. Nothing like marrow on a buttery, toasted baguette. Who knew? I do now.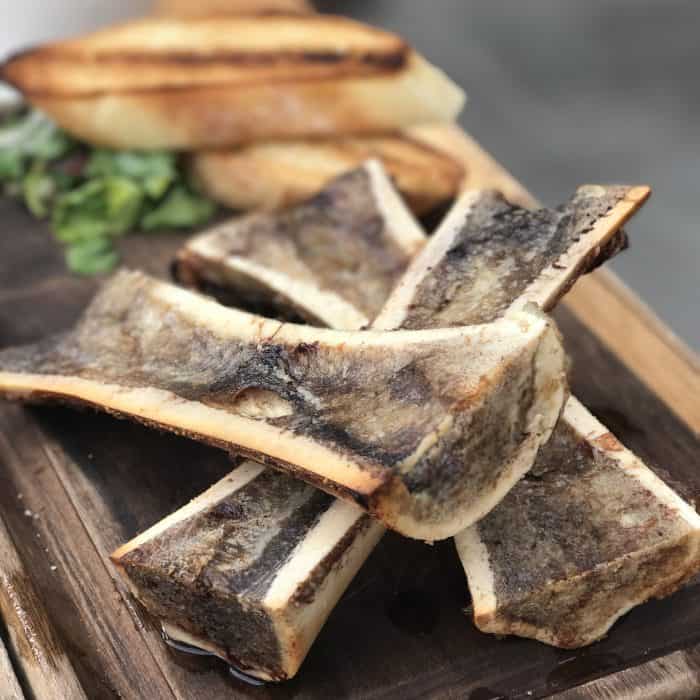 We were still hungry so out came the Daily Meat and Cheese Board. Unsurprisingly, the pork belly was my favorite with the duck liver pâté coming in as a close second.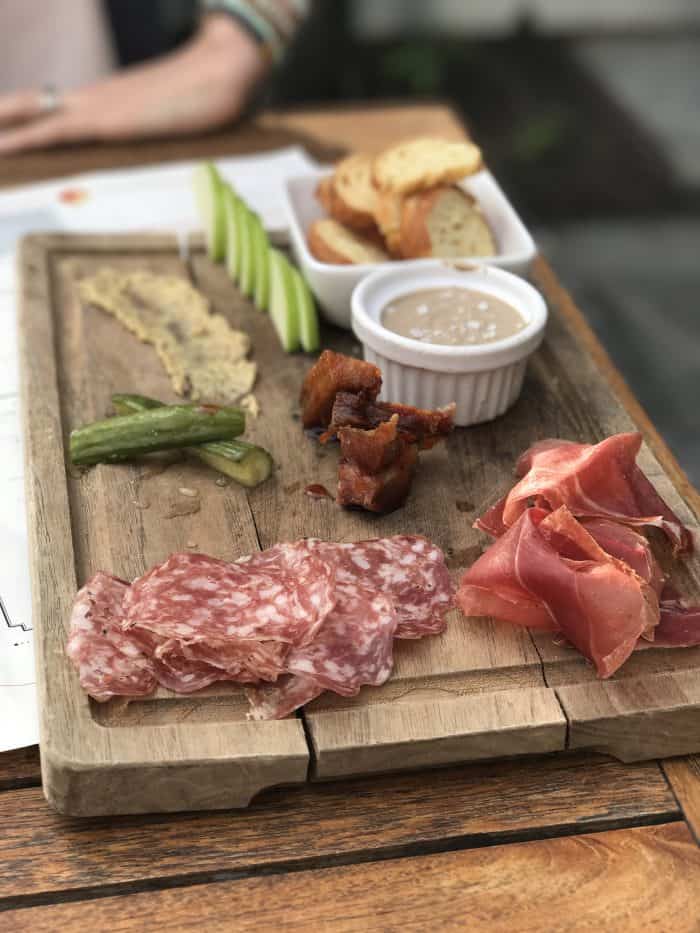 Since the menu is ever-changing, The Copper Onion is the first place you'll find me whenever I visit Salt Lake City next!
The Rose Establishment – After listening to the Mormon Tabernacle Choir that morning, I walked from Temple Square to The Rose Establishment for Sunday brunch.
Since I'd been gorging this whole trip, I opted for something nutritious before my flight home by ordering The Brunch Bowl
Two soft-boiled turmeric pickled eggs OR avocado, plus heirloom black lentils, greens, peas, roasted broccoli and carrot, pickled onion, pepitas, sherry vinaigrette, bread crumbs.
But since I'm not 100% angel, I ordered a Backyard Peach Lemonade to go with it (plus a little something from the bakery case for the plane.)
I love the whole vibe at The Rose Establishment and happily would have lingered if I didn't have a plane to catch.
If you're wondering where to eat in Salt Lake City, I think you'll be happy with any of these three restaurants. I certainly hope to visit them all again!