There are so many Panama City Beach restaurants to choose from that it can be a little overwhelming. You're probably wondering what the best places to eat in Panama City Beach are, and while I haven't sampled them all, I've had the opportunity to try quite a few. Here are my picks for where to eat in Panama City Beach.

Breakfast/Brunch in Panama City Beach
I dove into my spinach, tomato and feta omelet without photographing it first which I guess speaks to how hungry I was and how delicious it tasted. Gus enjoyed his Belgian waffle and crispy bacon, and our friend had a mug of hot chocolate (because vacation!)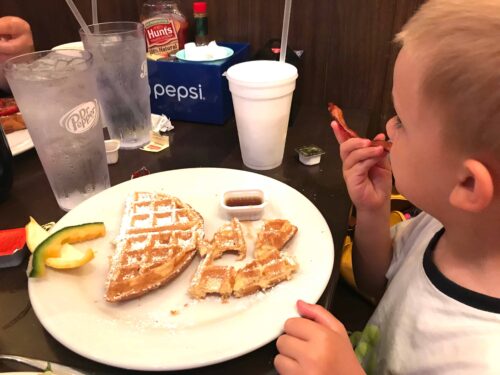 Andy's is a popular locale with cars parking along the side of the road during peak times so plan ahead!
These donuts are worth lining up in the rain for as Panama City Beachgoers proved that morning! Gus agrees.
And while both the yeast and the cake donuts were delicious (yes I tried both. Don't judge) the biscuit breakfast sandwich was a real treat too. I didn't expect such a light and fluffy biscuit or such crisp bacon. Be sure to save room for one!
Finns Island Style Grub
Seating at Finn's is outdoors but sheltered so you can enjoy their grub rain or shine.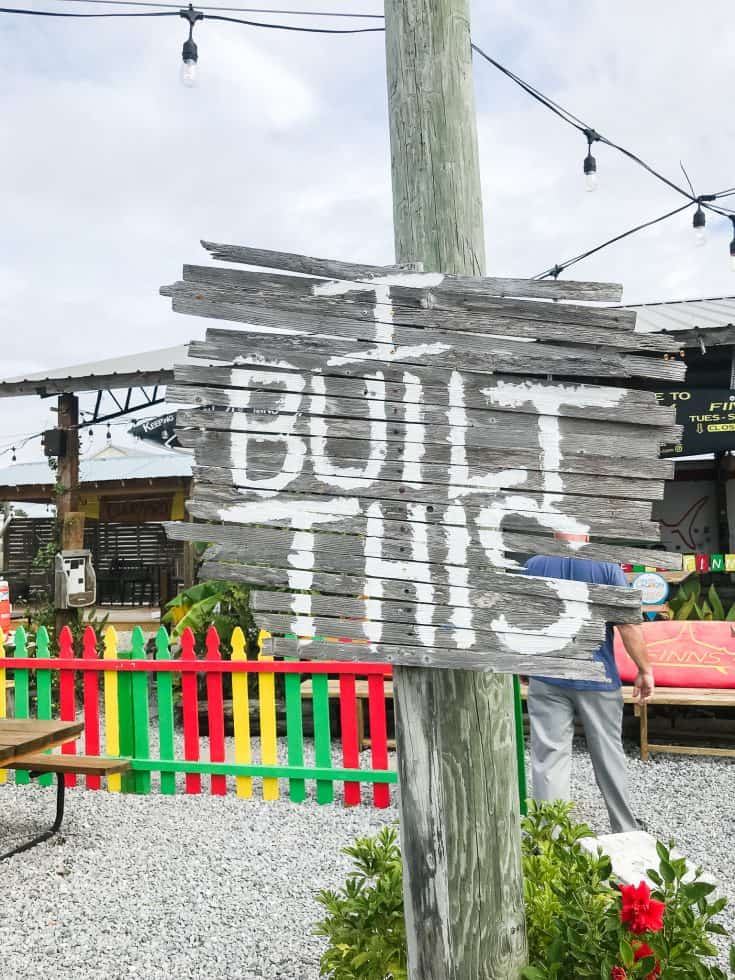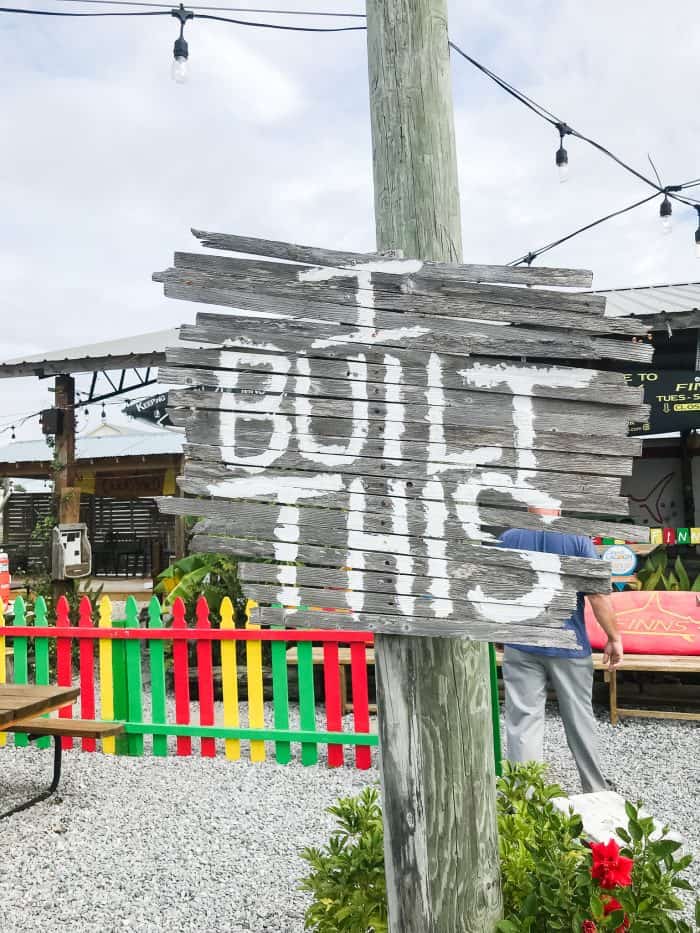 We sampled a little of everything Finns has to offer for breakfast. I started off with some seared ahi tuna before diving into a sampling of breakfast entrees
Left to right: Breakfast tacos with fish, breakfast burrito with bacon, islander hash.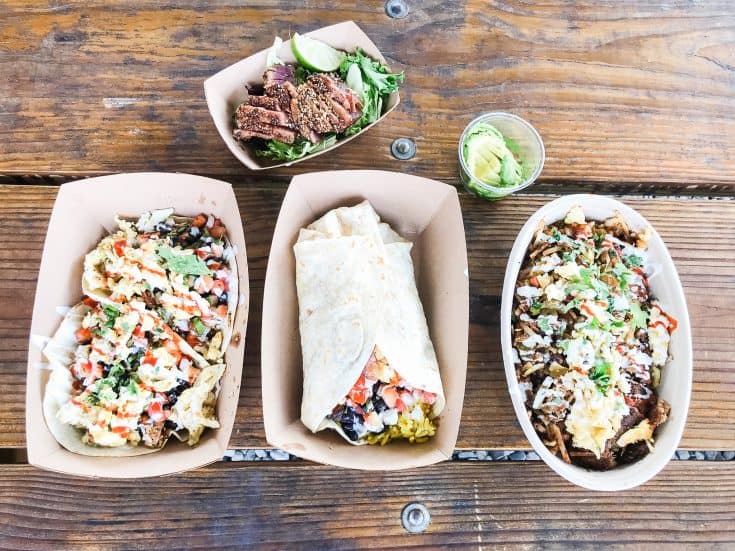 We polished off every bit of the above (you work up an appetite while scuba diving) but the island hash was our favorite.
Finns Island Style Grub offers lunch, catering, and a barista bar in addition to their breakfast menu.
Lunch/Dinner in Panama City Beach
Wondering where to eat in Panama City Beach that's actually on the beach? Day or night, Spinnaker is the happening place to be! Kids can romp on the beach or play a variety of indoor games in case of rain.
The southern hummus is not to be missed.
And you might want to have a salad as your entree so you can indulge in the chocolate-dipped key lime pie on a stick for dessert!
Check the schedule on their website and enjoy karaoke, concerts or dueling pianos at night.
Beau's
Put some South in your mouth at Beau's! You'll find traditional "meat & 2" meals here as well as BBQ. We enjoyed a fried green tomato appetizer to start off with: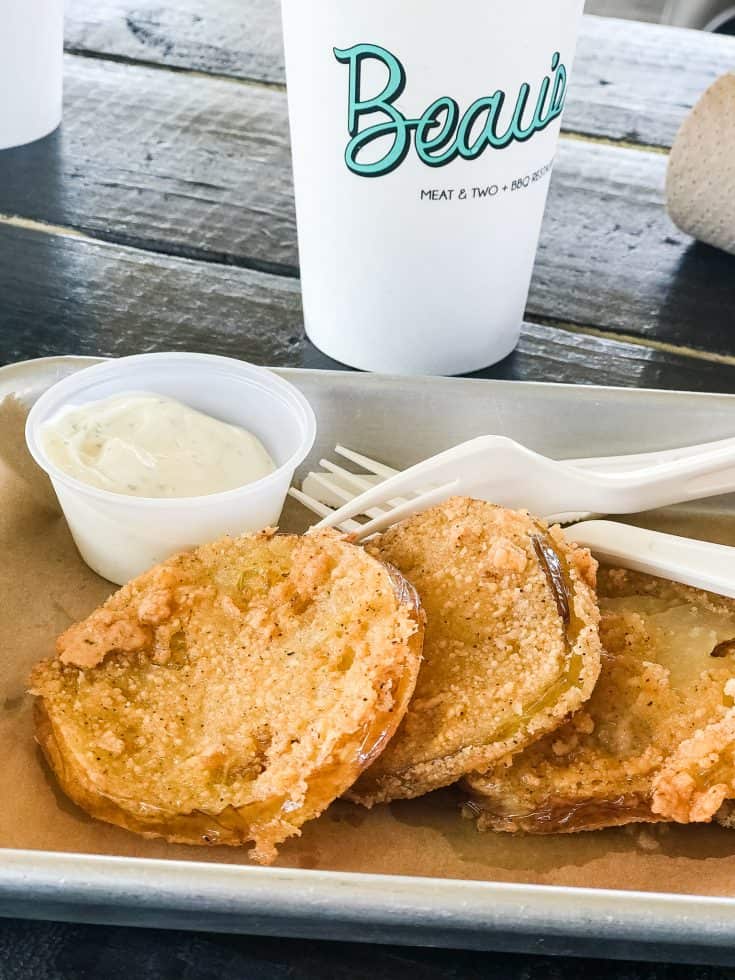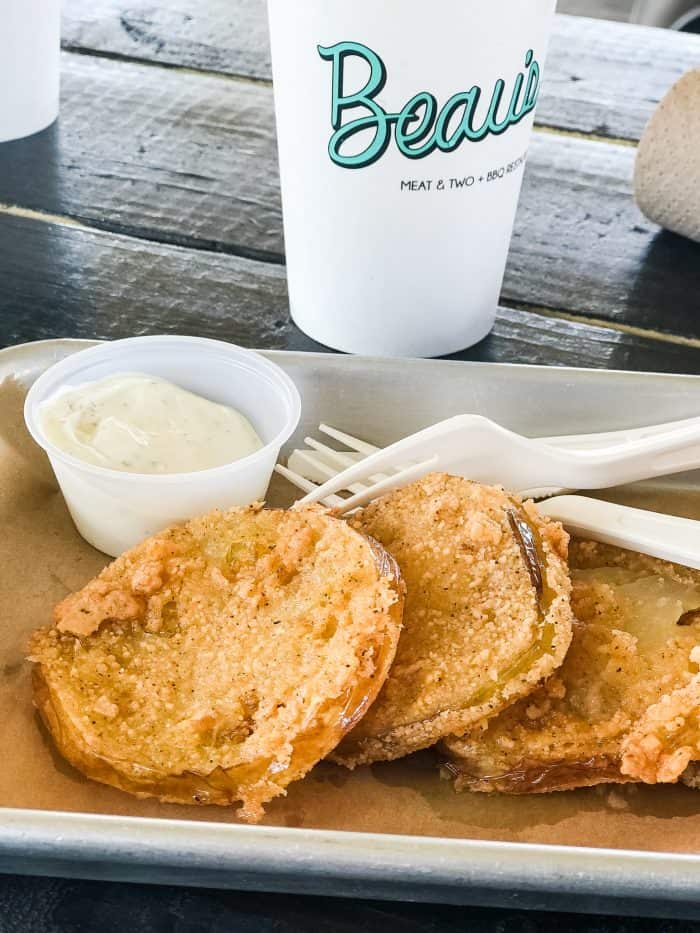 I ordered fried catfish fillets with cheese grits and turnip greens.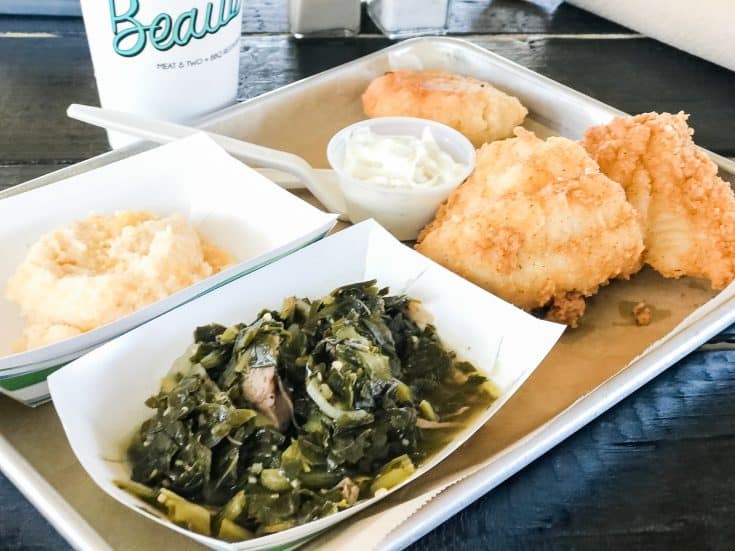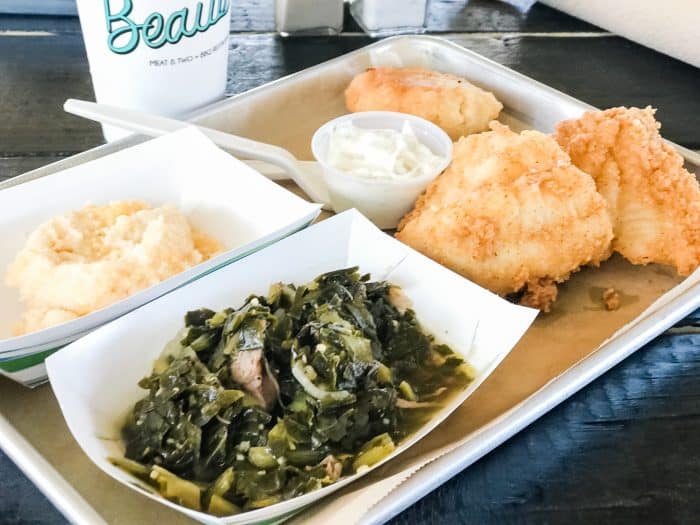 In true Southern fashion, a meal isn't complete without dessert. Key lime pie, anyone?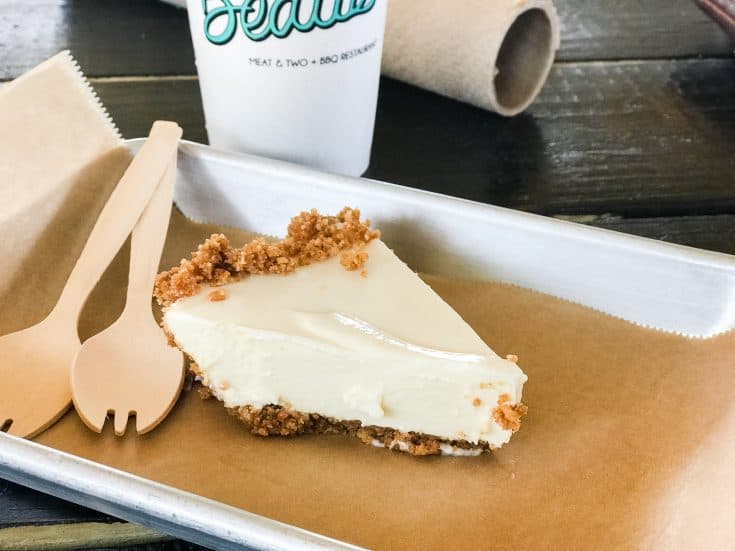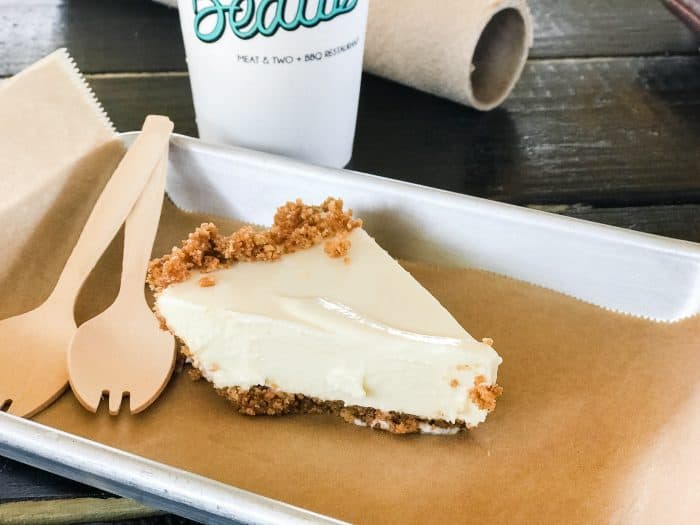 Beau's is dog-friendly so feel free to bring your pooch.
Located at Pier Park, Pompano Joe's boasts a varied menu that's sure to please all palettes (even you landlubbers.)
Start out with the Reggae Rolls before enjoying a fresh fish entree or order oysters on the half shell for your meal like I did.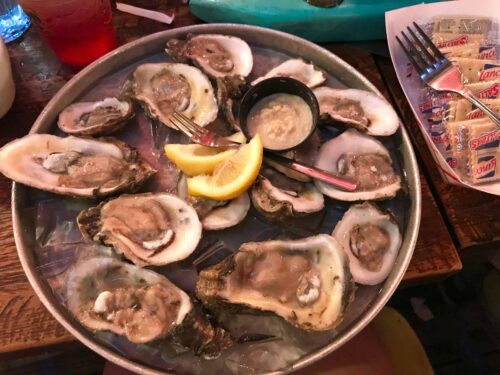 It doesn't get much fresher than dockside dining at The Grand Marlin. You might even see a boat coming in with the latest catch!
The menu is printed up daily depending on what's in season so you know you're eating the freshest of the fresh, like these scallops.
The appetizer menu stays fairly consistent so anticipate some Crispy Lobster Fingers, Blue Angel Chips, or Salt and Peppers Calamari to start off with.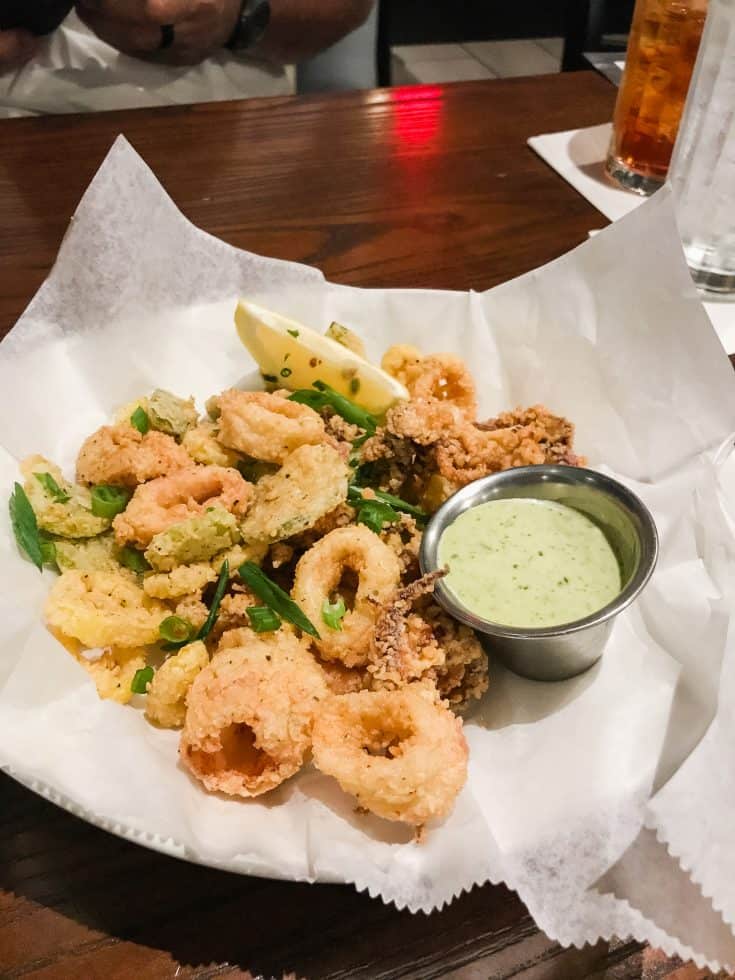 And don't forget a specialty salad too!
My dad declared the grouper the best meal he ate during the entire trip.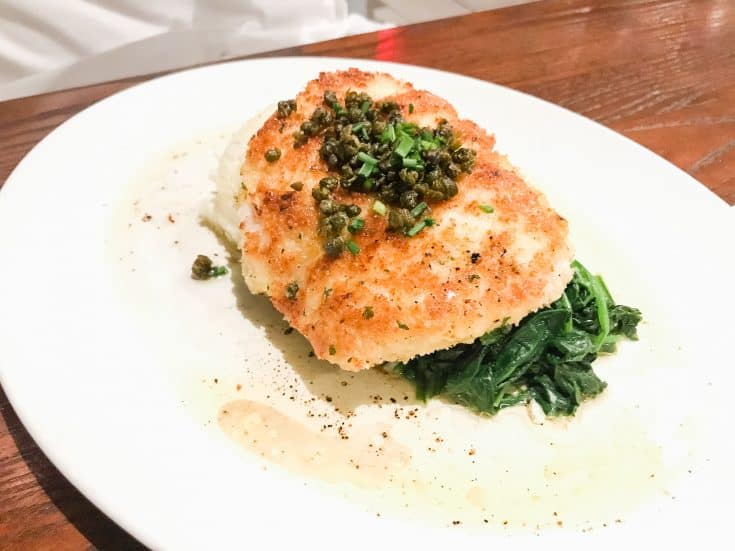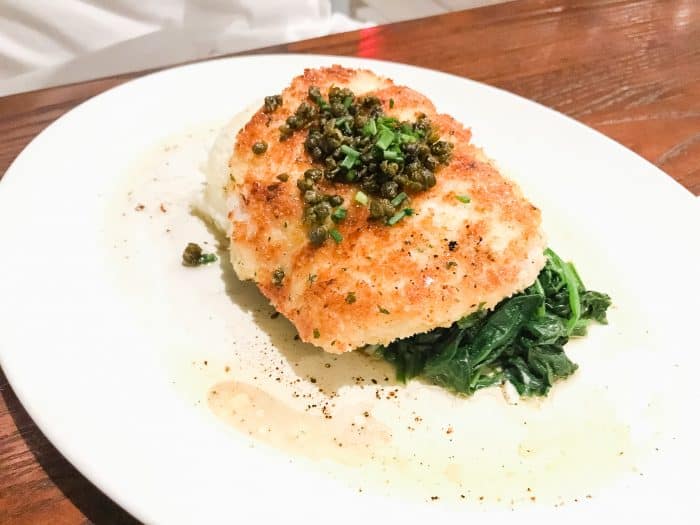 And for dessert? We went a little nuts so I put our Grand Marlin sweet treat experience in the desserts section of this post.
Patches Pub
Patches Pub has live music every night of the week! And if that weren't enough, the food is amazing. I had the French dip sandwich with pasta salad which did not disappoint. It was certainly the perfect dish to refuel after a day of diving.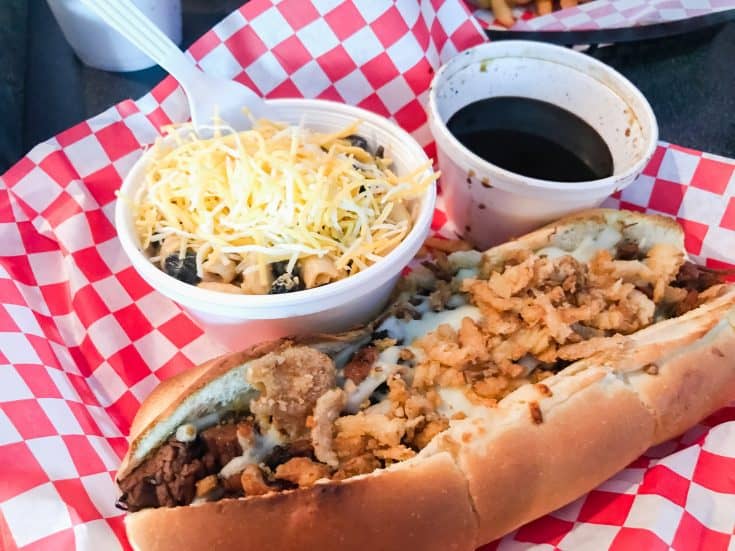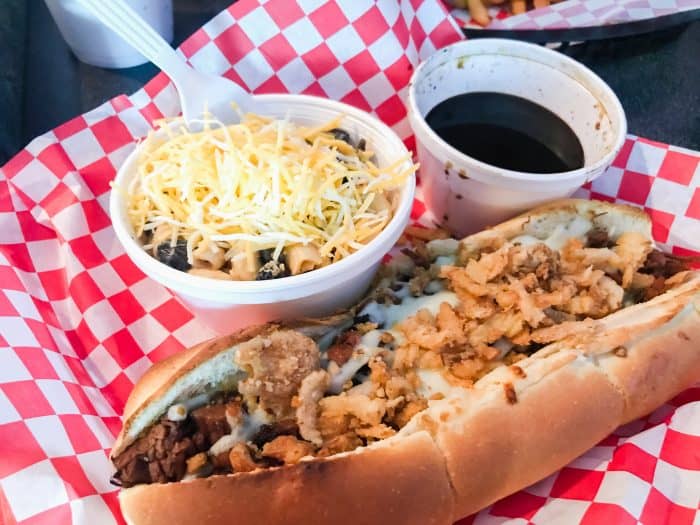 Patches is popular with locals so grab a meal or a drink and strike up a conversation. Seating is indoor and out and there's usually a lawn game or two going on at night.
Desserts in Panama City Beach
Kilwins
While not technically in the Panama City Beach restaurants category, I can't leave out Kilwins at Pier Park. Enjoy watching them make fresh fudge while you wait in line (yes, everyone else wants some too) for one of 32 flavors of ice cream. It will be worth the wait.
Kilwin's is Gus-approved!
The Grand Marlin
If you don't have the chance to eat dinner at The Grand Marlin, at least order some dessert even if you have to place a carry-out order.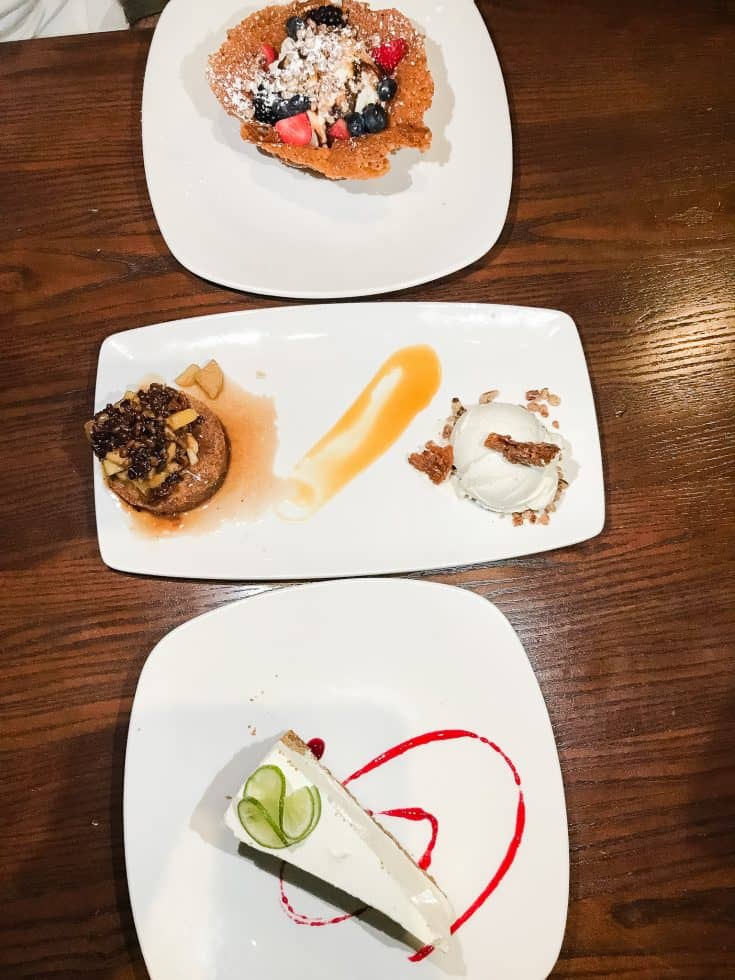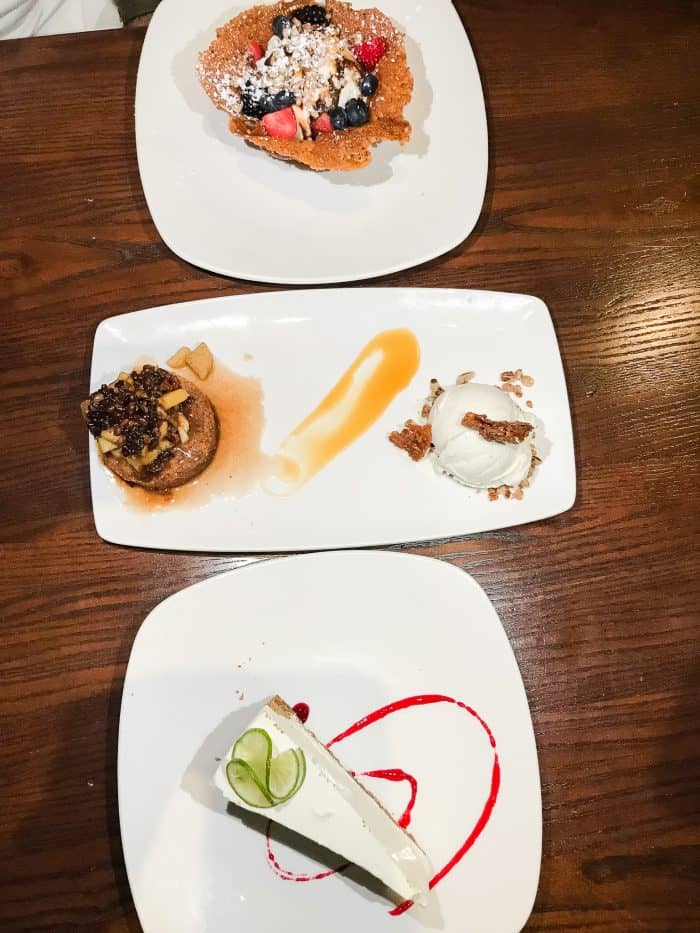 Left to right: Key Lime Pie, Bread Pudding, TGM Signature Praline Basket.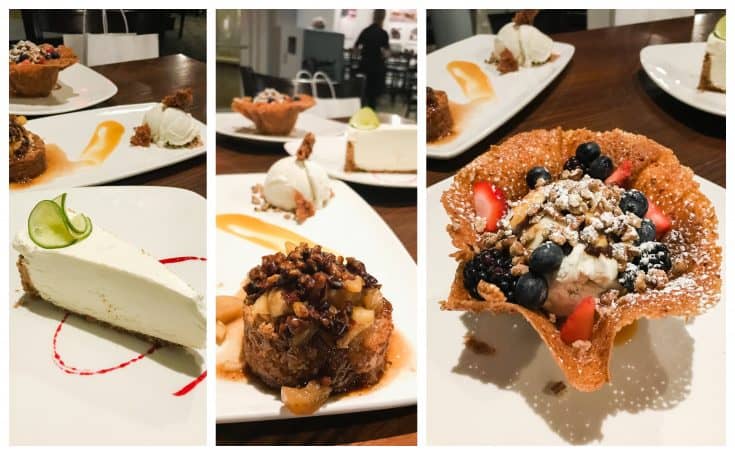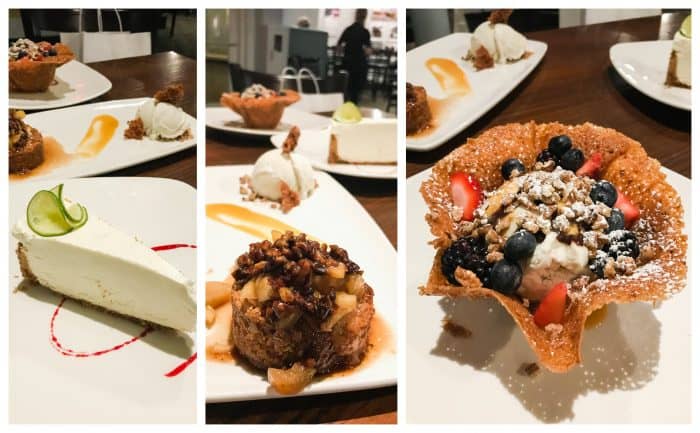 The praline basket was my absolute favorite. Praline ice cream rests in an edible basket made a caramelized pecans. I can taste it now and I'm low-key angry that I'm a 5-hour ride away.
What do you consider some of the best places to eat in Panama City Beach? Which of these Panama City Beach restaurants will you try next?