Guess what time it is? That's right, we're heading back to Walt DisneyWorld! And Sweet T and Gus have no idea. We're keeping it that way until we leave for the airport!
Mama on the other hand is in turbo mode, making sure everything and I do mean everything is ready to go. Packing is a huge part of a vacation and it can be daunting to remember everything.
I recommend making a list of every possible item you could need from clothes to umbrellas. Anything you think of, write it down. You can then pare the list down to essentials and see what else you have room for.
Clothing ~ Check the forecast for the time you'll be visiting Disney and pack accordingly. Depending on the time of year, you might need short sleeves and shorts or jeans and a jacket. I would suggest packing the outfits you think your children will need and then adding an extra outfit to cover any accidents or spills. Ponchos are always good to bring along for those Florida showers. During one of our trips it rained continually and they ran out of ponchos to sell. The only thing available was $60 branded rain jackets!
Shoes ~ I love a stylish shoe as much as the next woman, but you walk MILES when you're at Disney. I need my feet to be comfortable, so this isn't the time to break in anything new or make any fashion statements. The same goes for the rest of your family. Bring a couple pairs for each of you that are well broken in. If the pair you choose requires socks, pick some that are cushiony and moisture wicking. Nobody wants to walk around in hot, sweaty socks!
Snacks ~ I know you can practically eat your way through Disney, but I recommend bringing some of your own snacks as well. Trail mix and beef jerky make great nibblers for a burst of energy and help keep your stomach from rumbling in between meals.
Technology ~ Remember to bring your camera, extra SD cards, portable chargers and whatever else you need to record your memories. You don't want to miss the perfect photo op because of a low battery or not having enough room for additional images or videos.
Kiddie Grabbers ~ You know what I'm talking about. Glow bracelets, light-up whirlygigs, cotton candy, etc. All those things that are brought out during parades and the fireworks to grab the kids' attention and have them begging you for one…or three. A quick trip to the Dollar Tree for some glow bracelets will save your wallet and your sanity.
Cast Member Appreciation Cards ~ Want your time at The Happiest Place on Earth to be even more magical? Instead of just soaking up up all the pixie dust, spread a little yourself with these free printables. A little appreciation goes a long way with hard working Cast Members.
Toiletries ~ Shampoo and conditioner, soap, and toothpaste are the big things to remember, but I also suggest a good supply of tissues. Tissues come in handy for so many things from drying tears to wiping noses or even cleaning off leftover sno-cone or ice cream from kid's cheeks. New Puffs SoftPack is the perfect way to bring along a full sized amount of Puffs Basic tissue, but it stays presentable wherever you stuff it! Gone are the days of hard boxes that get smooshed when you try to make them fit, the Puffs SoftPack fits perfectly even in an overcrowded suitcase. We're bringing a Puffs SoftPack in Sweet T's carry on bag.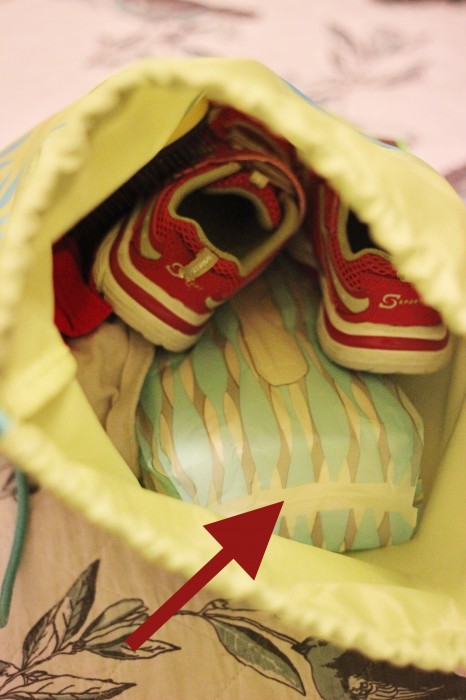 While you're packing, check out my picks for travel gifts for men!