We're back at Deanna's house this week for a peek at her vintage outdoor Christmas decorations! There's so much to see at her historic 1920's home, that I'm going to break down this home tour into sections. Today let's take a look at her vintage outdoor Christmas decorations and find inspiration for our yards and porches. Then we'll work our way indoors to see what she's done with the rest of the home

Vintage Outdoor Christmas Decorations
Deanna's collection of vintage outdoor Christmas decorations has been years in the making. These blow mold snowmen
are original and took her some time to find. She shopped around at antique malls and estate sales until she found the perfect pair. Aren't they great? Feels like something straight out of the movie A Christmas Story. Just don't put your eye out, m'kay?
If your thrift store, antique mall, and estate sale efforts aren't yielding any results, you can find reproductions of these guys online.
31-inch Derby Snowman
United Solutions 75300 Large Snowman, Illuminated with Cord and Light Included, 40
Christmas Season Greetings Snowman lighted Blow Mold Holiday Decoration
If only original vintage will do for you, try looking on Etsy or eBay.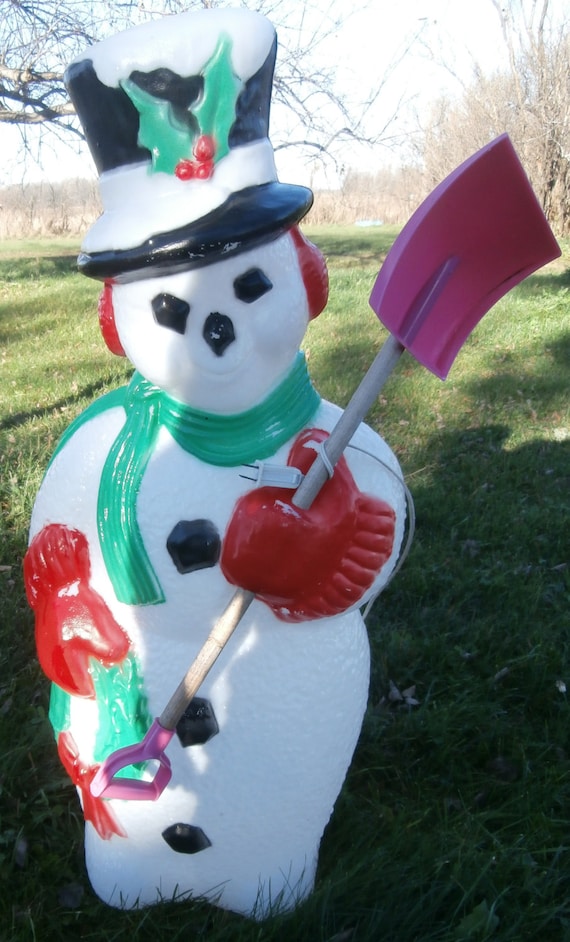 Vintage Christmas blow mold snowman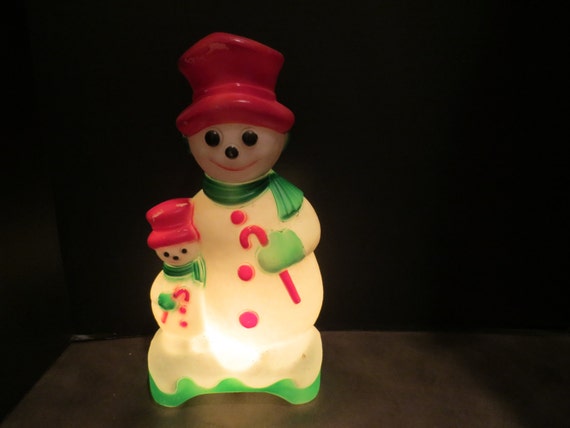 Vintage Snowman Blow Mold Light – Snowman Light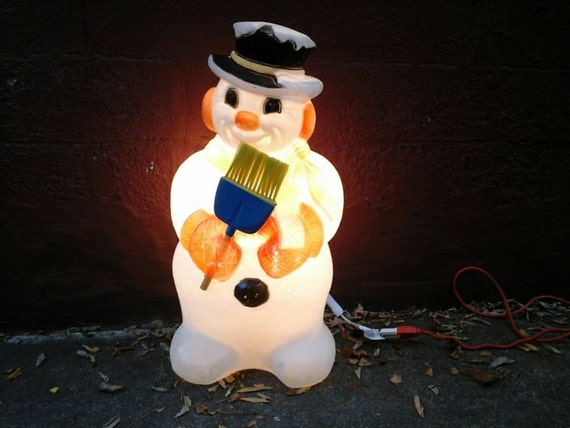 Snowman with Real Toy Broom 30″ Blow Mold

The porch of this historic home is made even more welcoming with vintage style rope lights
and many other festive details.
It makes you want to sit in one of those chairs and have some hot cocoa, doesn't it?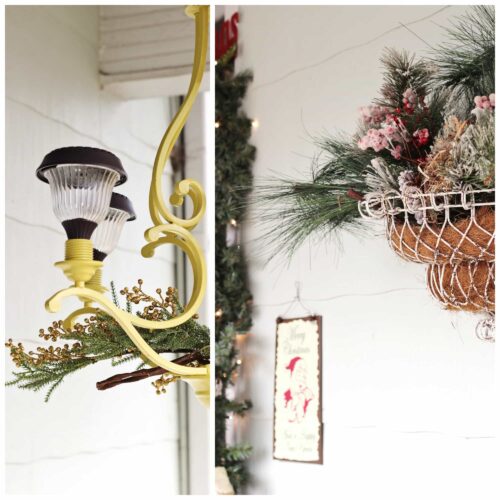 Guests feel welcome at the front door with Santa giving them a Merry Christmas greeting.
Check out her antique sled with ice skates (also another antique shop find.)
Don't forget about the fence in the side yard!
Accumulating authentic, vintage outdoor Christmas decorations requires time and scouting so don't hesitate to mix in reproduction decorations or new Christmas decorations that give off that old-time vibe. This Christmas tree farm metal sign incorporated into the wreath is a perfect example.
Cut Your Own Christmas Trees Metal Sign Holiday Decor 12 x 16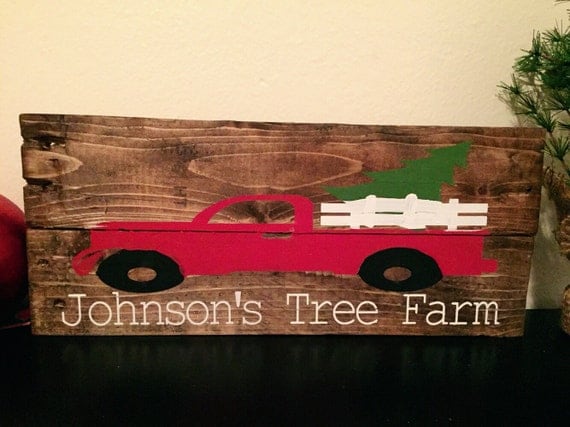 Customized Christmas Tree Farm Sign

We've taken a peek at Deanna's vintage outdoor Christmas decorations. Click the link to walk through the front door and see how to decorate your home for Christmas with vintage flair!
Here's a sneak peek