One of our favorite features of the Sandestin Golf and Beach resort during previous visits was The Village of Baytowne Wharf. Now that I've visited with children I love The Village even more! Since it rained off and on for the majority of our trip, our time at the beach and pool was spent in short spurts dodging the weather. When it got too rainy we headed over to The Village to keep the kiddos entertained.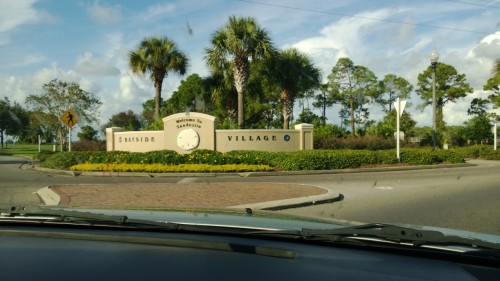 While The Village is know for it's dining, shopping and night life, it's also very family-friendly. Our first stop was Blast, the new arcade.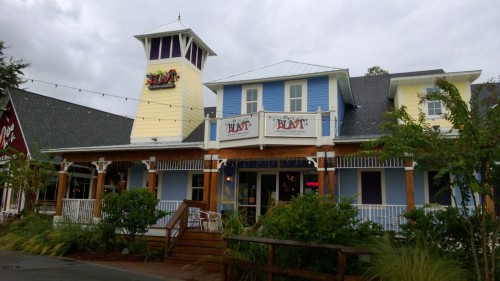 Sweet T definitely had a "blast" and surprisingly Gus did too due to all the lights and noise.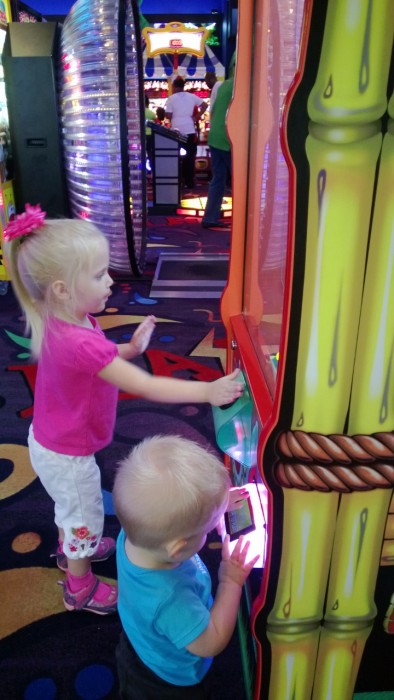 Credits at Blast can be purchased and placed on a Blast card. You can opt to have your tickets stored on the card too instead of getting paper ones from the machine. Very green!  Sweet T redeemed her tickets for a gummy pizza, a leap frog, and a popper toy in case you were wondering. 😉
When the rain slacked off we were able to feed the fish both in the heart of The Village and at the pier. Giving the fish treats was one of Sweet T's favorite parts of the trip.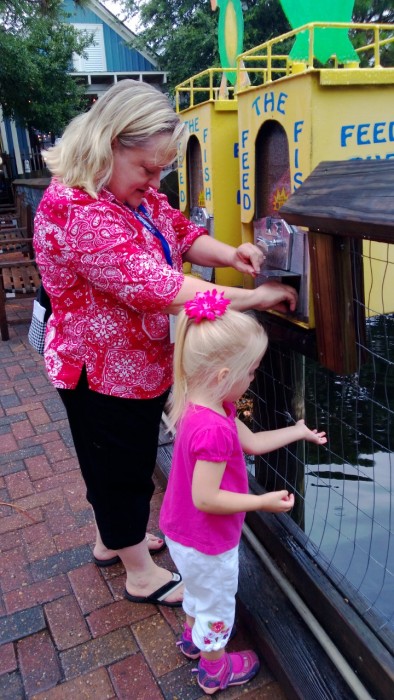 Nom noms for the fishies.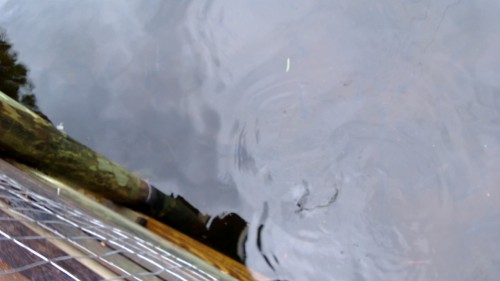 At the pier the seagulls beat out the fish most of the time for the food. I thought this would frighten Sweet T but she enjoyed throwing treat into the air for the seagulls to catch.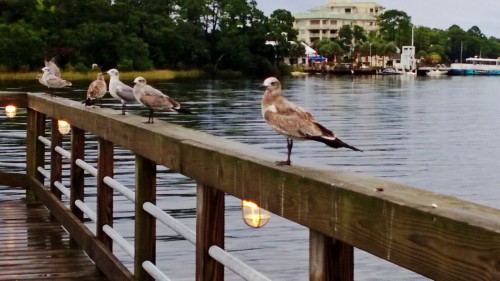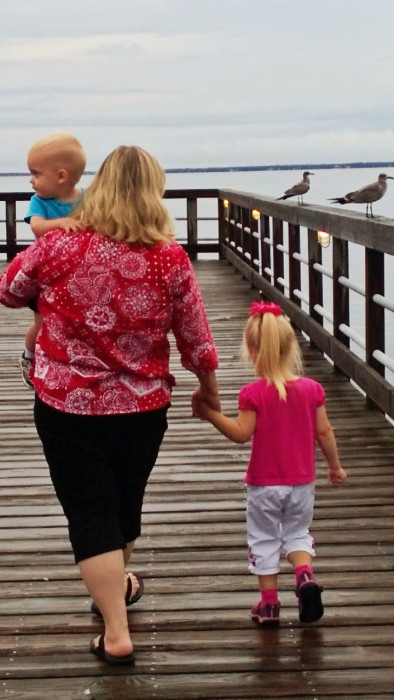 We even stopped on the way back to our suite for some sweet treats. More about that later this week!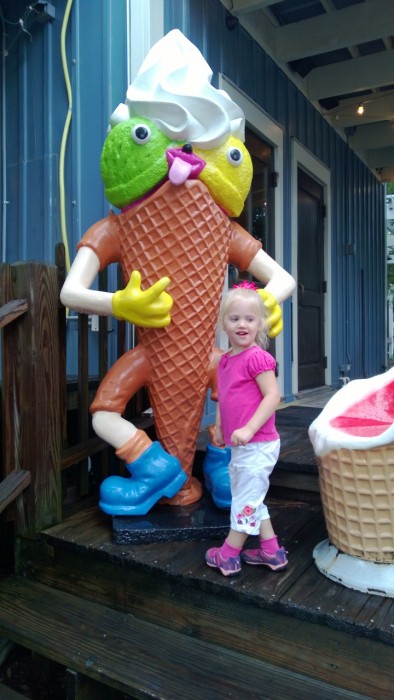 The next day things had dried out a little bit so we headed to Acme Oyster House for dinner and let the kids play more at The Village. They have a lovely playground perfect for burning off energy.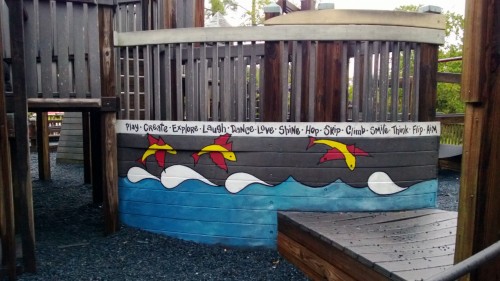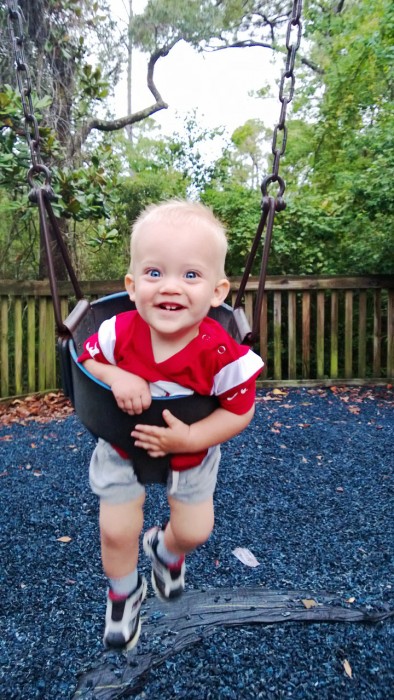 Checkers anyone?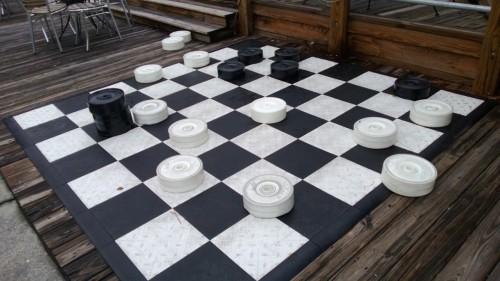 To Sweet T's delight the carousel was open!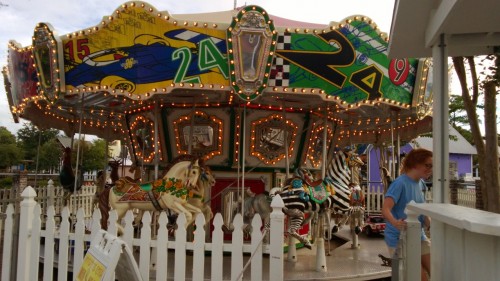 We took a total of three rides all together. Adults ride free with their kids as do children under 2. Gus looks like he's holding on for dear life, but I promise he enjoyed it.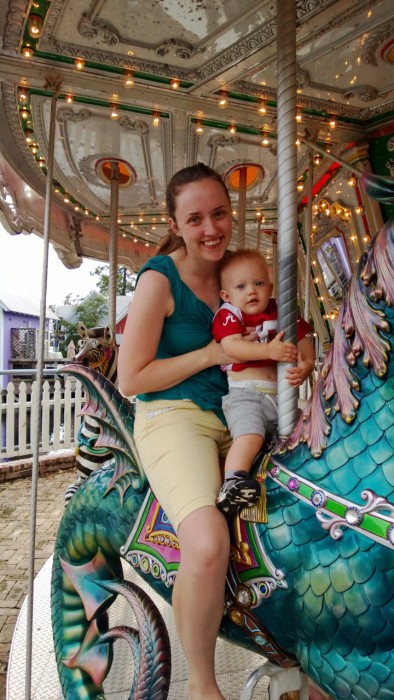 Mom and I remarked several times that we were glad to be staying at Sandestin for our beach trip due to the rain. No one can predict the weather but thanks to The Village you can a great time even when the beach and pools aren't an option.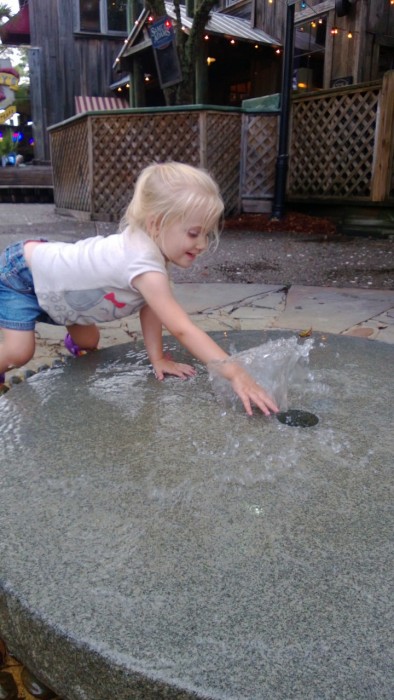 Disclosure: I received a complimentary 3 night stay at Sandestin Golf and Beach Resort as well as a Blast arcade card in order to facilitate this post. No other compensation was received. All opinions are my own.