Since our last visit to Walt Disney World nearly two years ago, a new restaurant has opened in Epcot's Italy pavilion. Of course we had to check out one of the few Disney restaurants in which we haven't had the pleasure of dining, and we were pleasantly surprised at the delicious fare.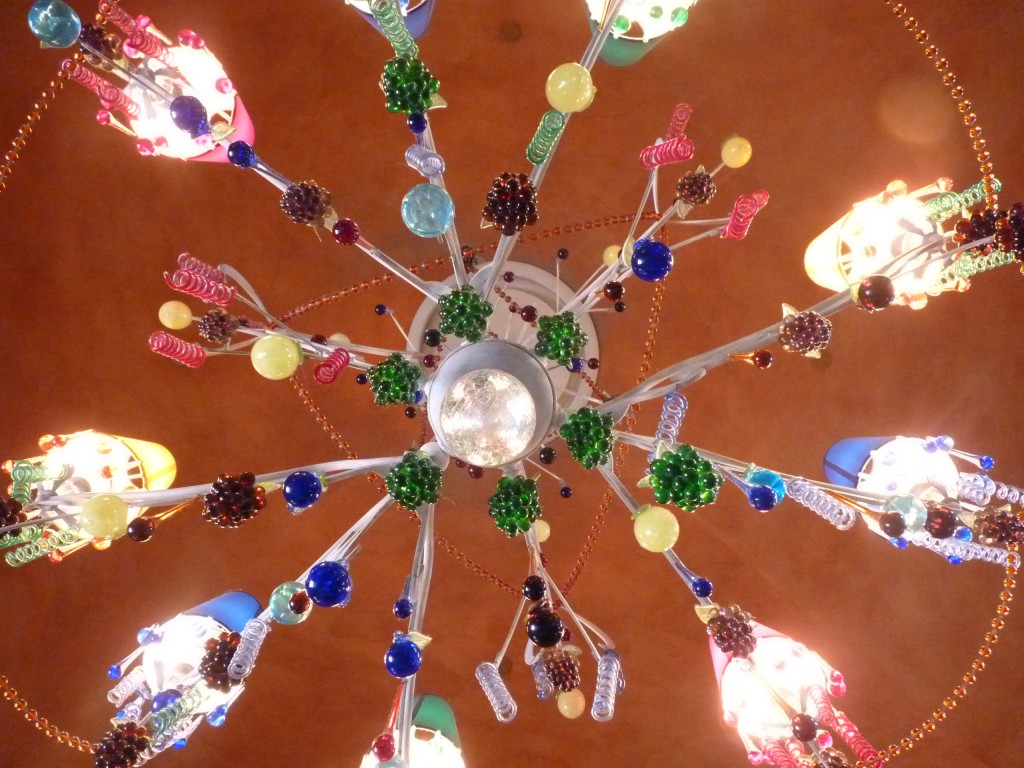 Since Hubs is from New Jersey and can never find good pizza down South (what can I say, it's isn't our thing. We have great BBQ though!) we ordered a Quatro Formaggi
pizza to share among the five of us. Via Napoli imports both their flour and water from Naples in order to create an authentic crust. As an added bonus, it's the only place I've encountered in WDW where you can order a glass of water than doesn't taste like sulfur! You can watch your pizza being created…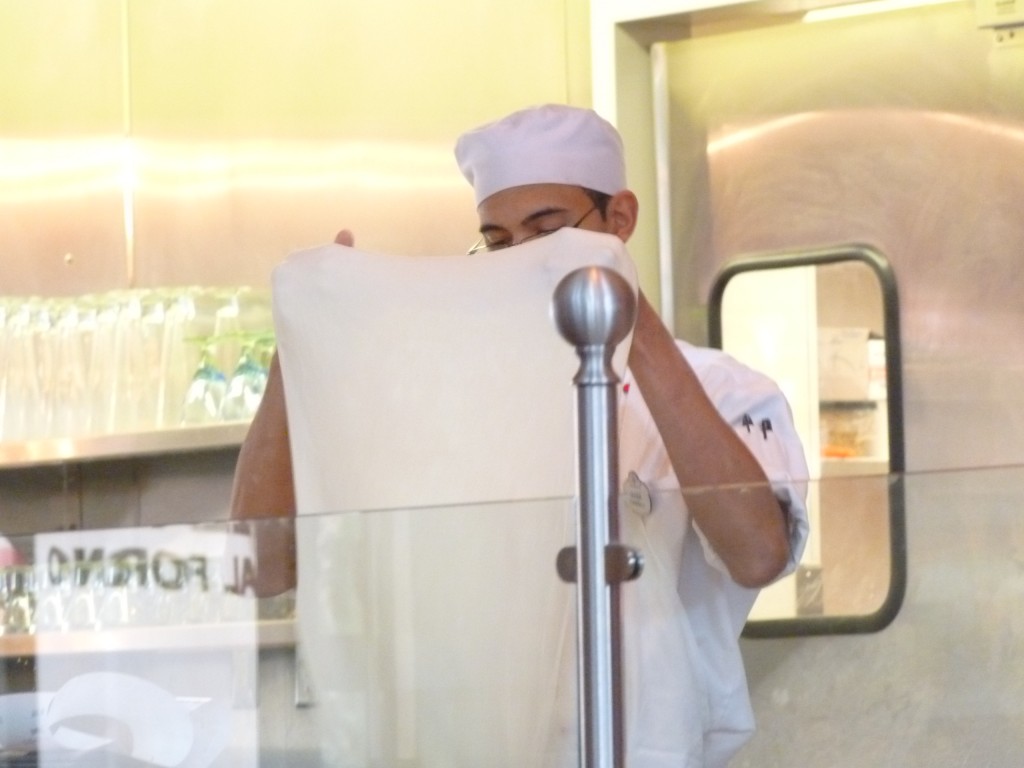 and baked in one of three wood fire ovens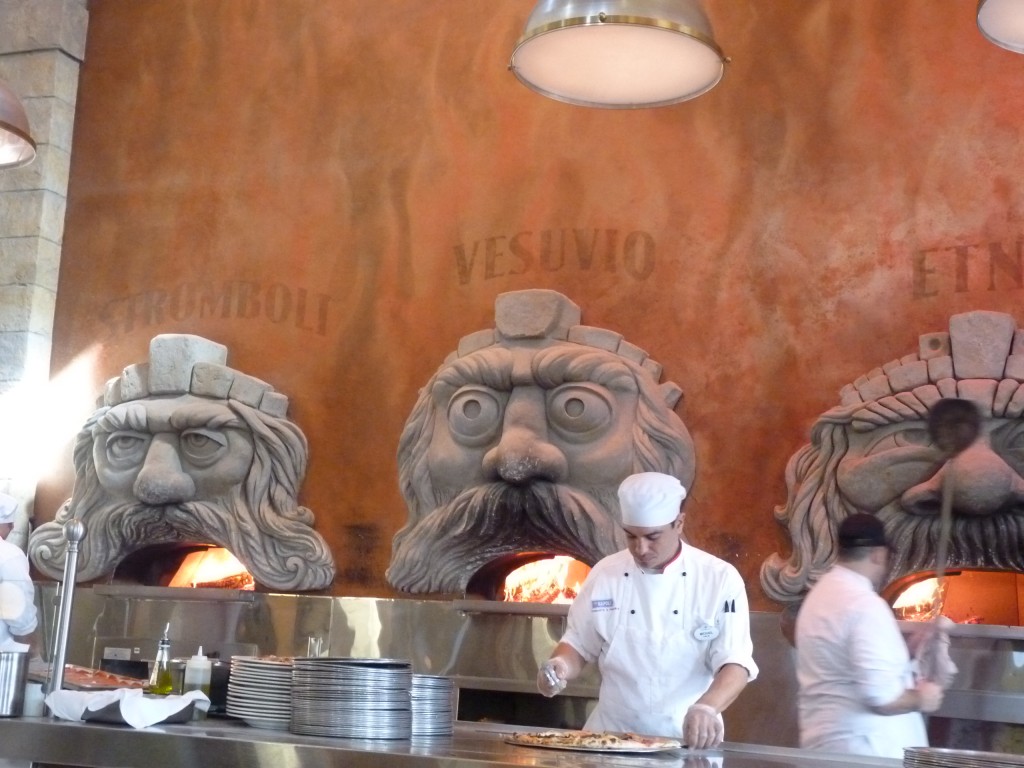 Think we ordered a large enough pie?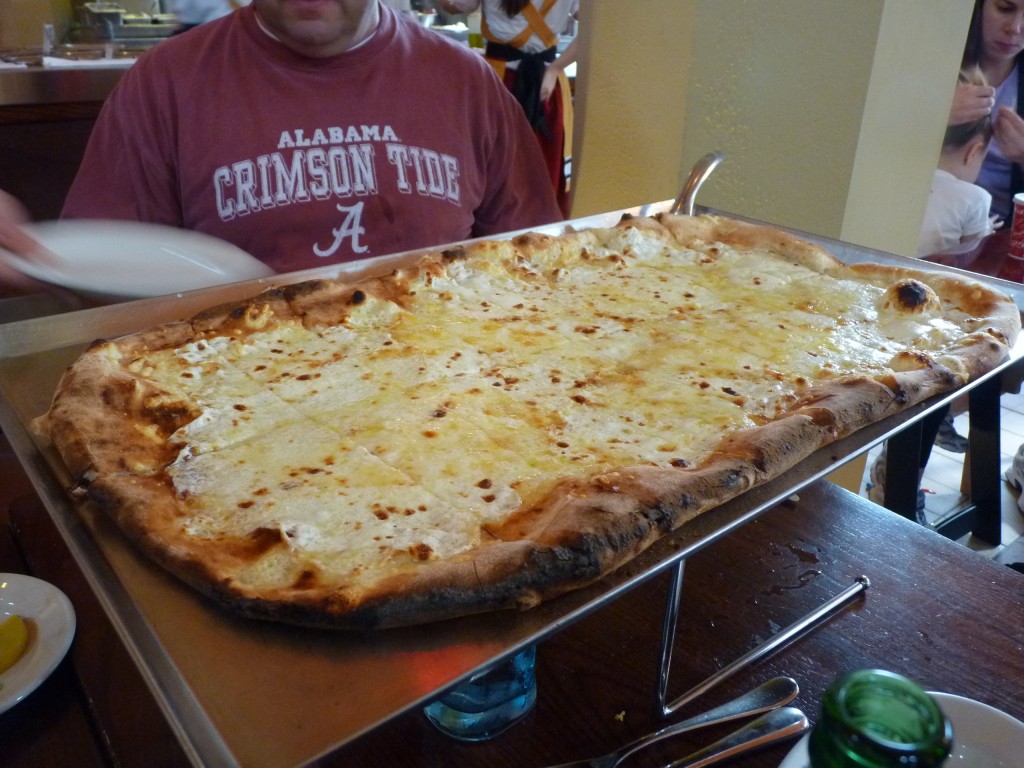 The crust was fantastic and reminiscent of good NY style pizza as well as the pizza I enjoyed in Italy in 2009.
My picky little eater refused to try anything during the meal but the calamari in our Fritto Misto appetizer. She had 6 pieces which is heavy eating for her!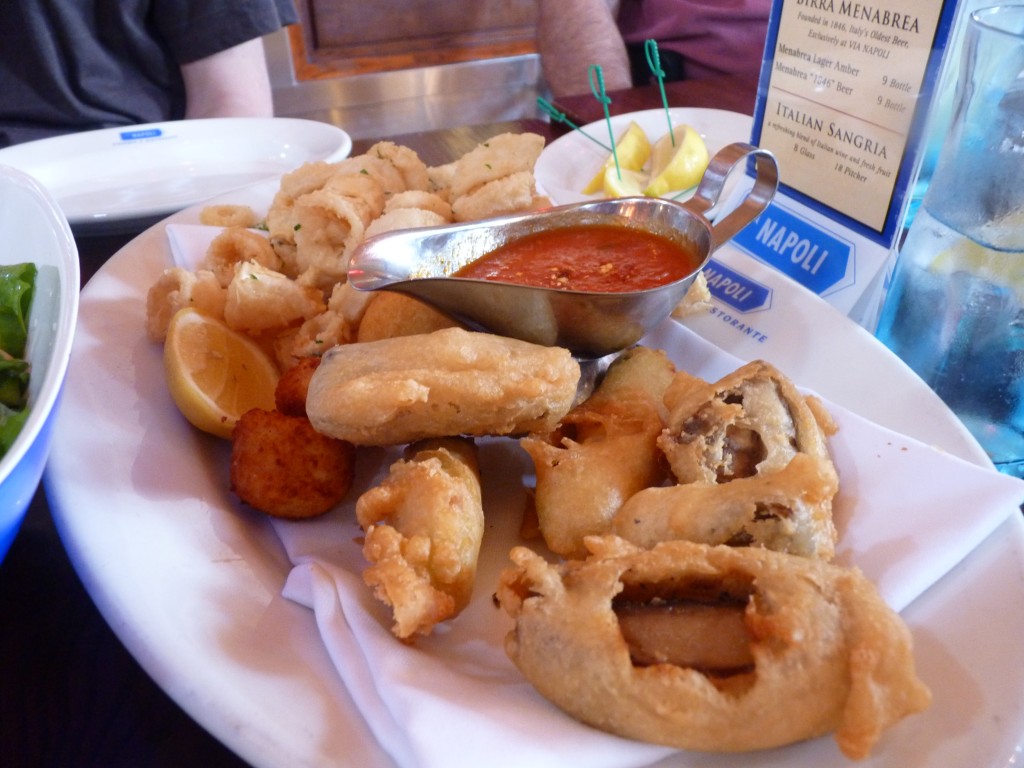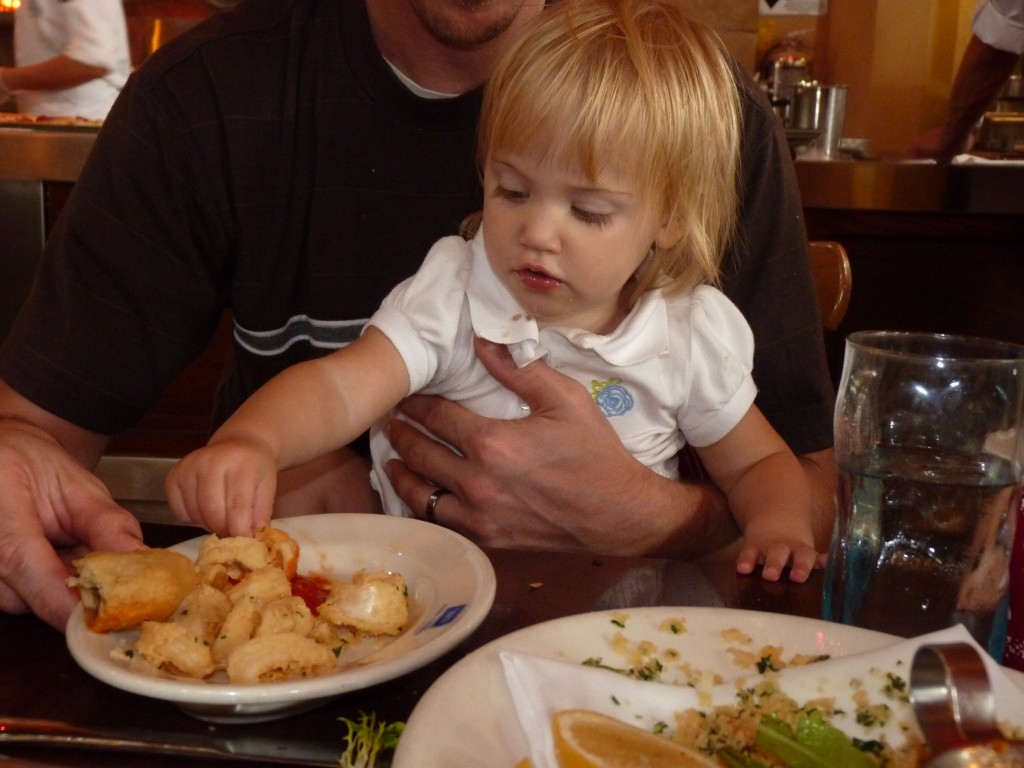 Accompanying our pizza was the house salad served exclusively with pizza for an additional charge (2 person minimum). Leaf lettuces, roasted red peppers, marinated mushrooms, olives, peperoncini, red wine vinaigrette had us all filling up our bowls with seconds!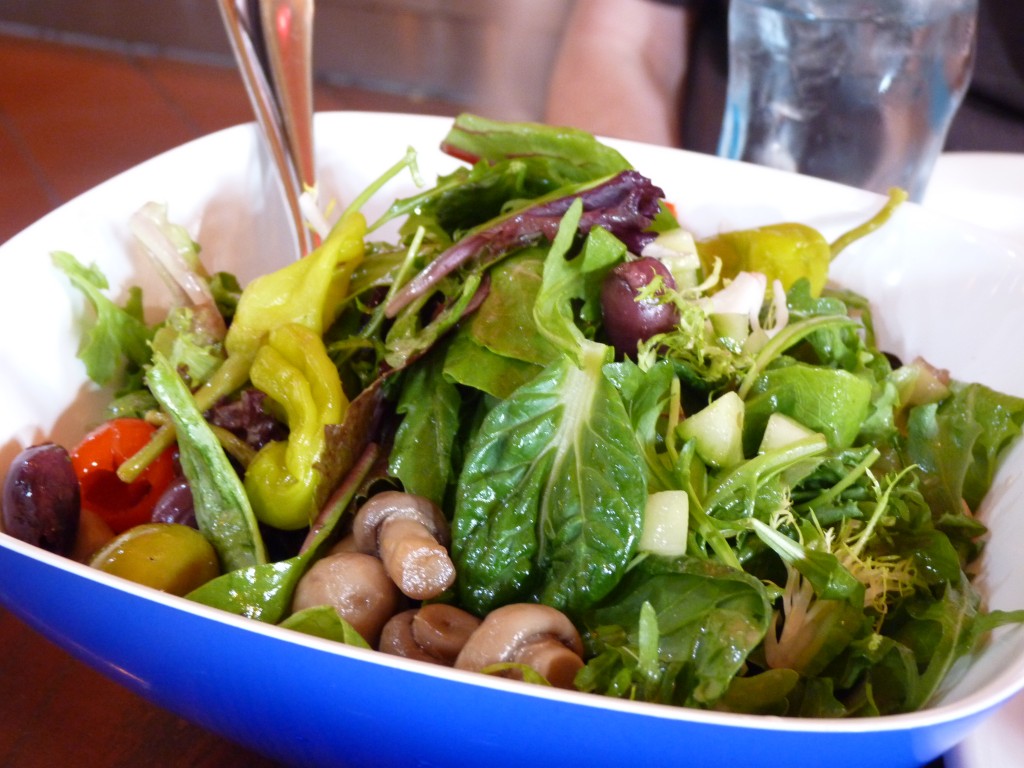 Let's not forget about dessert! Hubs is a tiramisu connoisseur and declared this the best tiramisu he's ever had. Notice it was almost all gone before I could even snap a picture. A $9 dessert gone in about 30 seconds. He said next time he's going to order about 5 pieces and devour them just as quickly. As long as he's buying and not me! 😉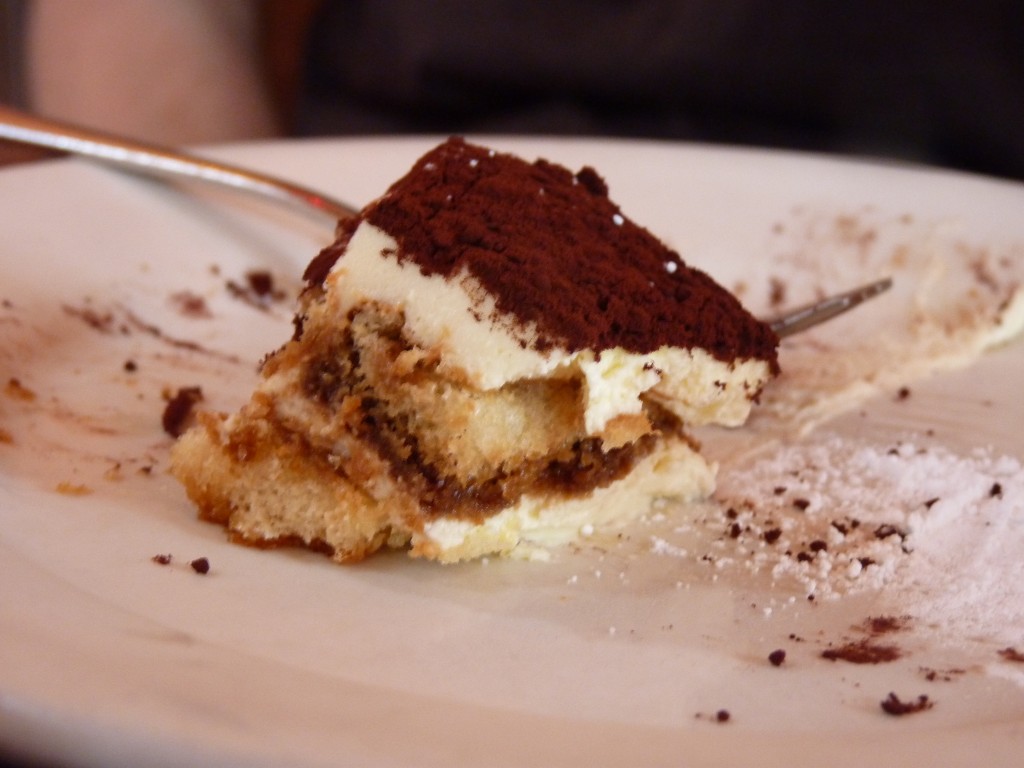 Mom, Dad, and I each enjoyed a different flavor of gelato (pistachio, chocolate, and vanilla) and can vouch for it's authenticity having recently tasted fresh gelato in both Rome and Venice. This is the real deal! Again, half eaten because we were impatient.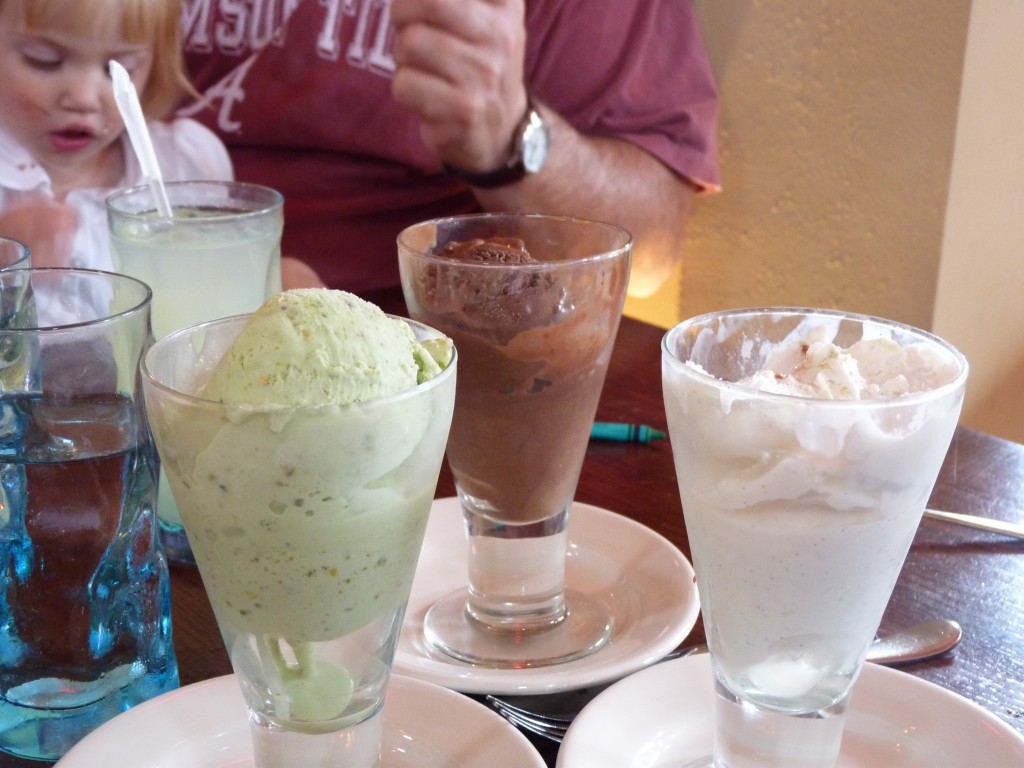 My favorite places to eat at Walt Disney World are Ohana at the Polynesian Resort and the Crystal Palace breakfast buffet in The Magic Kingdom. Via Napoli ranks with them now in my top three favorites. As with everything Disney, it's a bit pricey, but well worth it for the authentic food and memorable experience.