Upcycle tin cans into butterflies and dragonflies with this easy soda can craft. They make cute additions to your garden or potted plants.

Upcycle Tin Cans
You will need
Aluminum soda, beer, or energy drink cans
Printable template in this post
Kitchen shears
Paper clip (optional)
Start by printing the template below onto regular copy paper.
Now drink a delicious Ningxia Zyng for a hydrating splash of energy so you'll have a pretty can to work with. 😉
Use kitchen shears to remove each end of the can
Place butterfly or dragonfly template on the can wherever you'd like. I taped mine in the middle
Trace around template using a fine point Sharpie marker
Use fine tip craft scissors to trim along marker guides (cutting the rims off first thing will make the job easier)
If you're making a butterfly, separate the top and bottom wings on each side with a straight line as shown below
Bend the body of your bug around a pencil to give it shape then bend the wings as desired

Use Young Living lemon essential oil and a paper towel to remove any lingering traces of marker
If you want to place your bug in a plant, untwist a paperclip and glue or tape one end to the back and place the other end in the dirt. That's what I did with the dragonfly (see below).
Cute, right? Ningxia Zyng has a new look so as soon as my Essential Rewards order comes in with the new cans, I'll make this little guy a buddy.
On to the dragonfly…
I scored a 4th of July branded Bud Light can in the neighborhood on the side of the road (this is the South. Sigh) and knew it would make such a fun dragonfly! Note that when you reclaim a litterbug's neighbor's old beer can, you'll want to use lots of Thieves Dish Soap to clean it up. Start by rinsing the can out thoroughly, then add a couple of drops of Thieves Dish Soap. Fill the can halfway with water and swish it around before pouring it out. Once you start taking the can apart, you can get it squeaky clean.
With the dragonfly I made the mistake of trimming the rims off before tracing the template and wound up having to pin the aluminum down on a cork board to trace. Keeping the rims attached while tracing then cutting them off once you start to cut out the shape works best.

Another thing I did differently on the dragonfly was to use the antennae as basic guides rather than cutting them out precisely. I extended them out a few inches and curled them around a pencil for a fun look.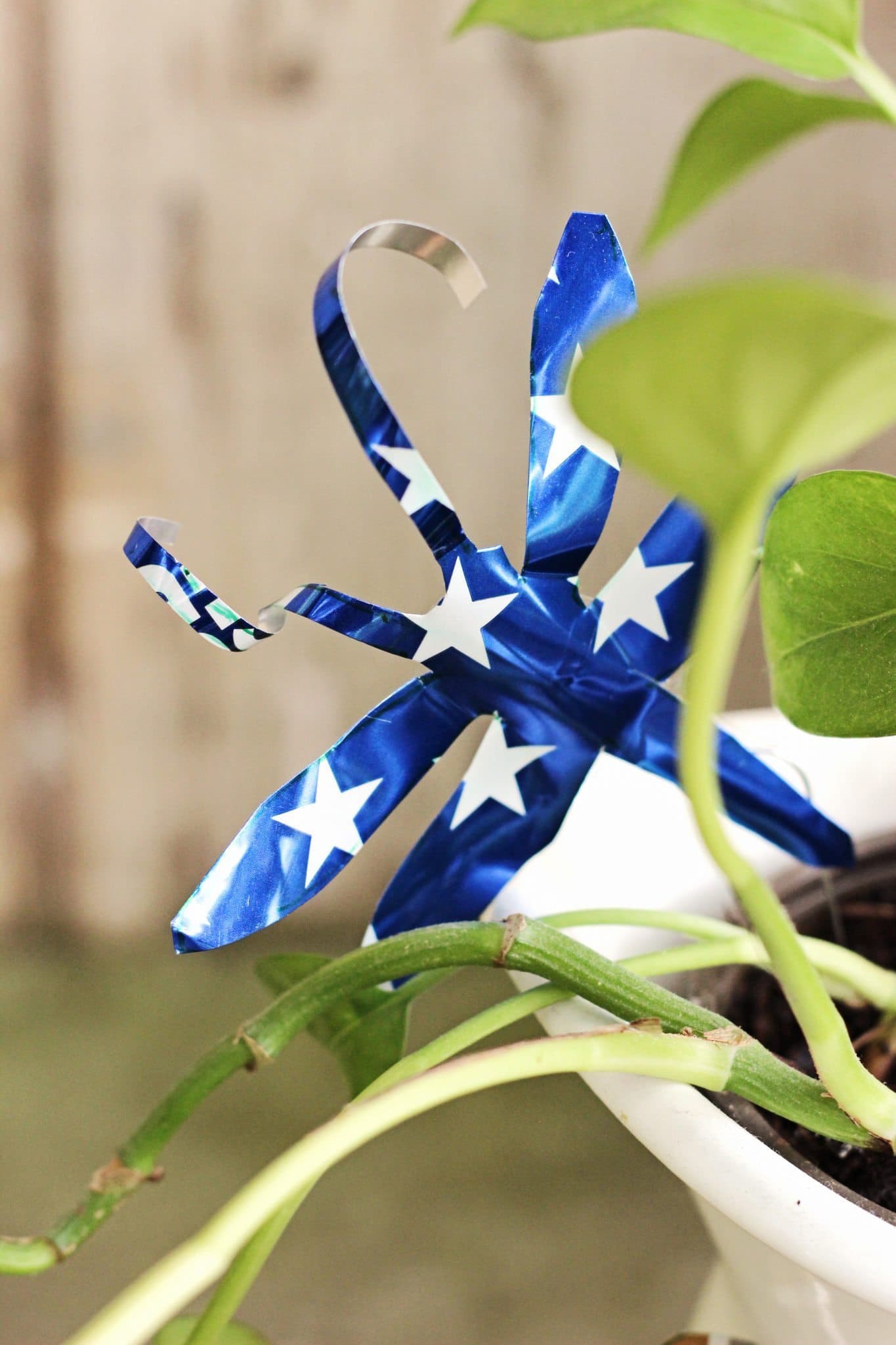 This works with the butterfly template too.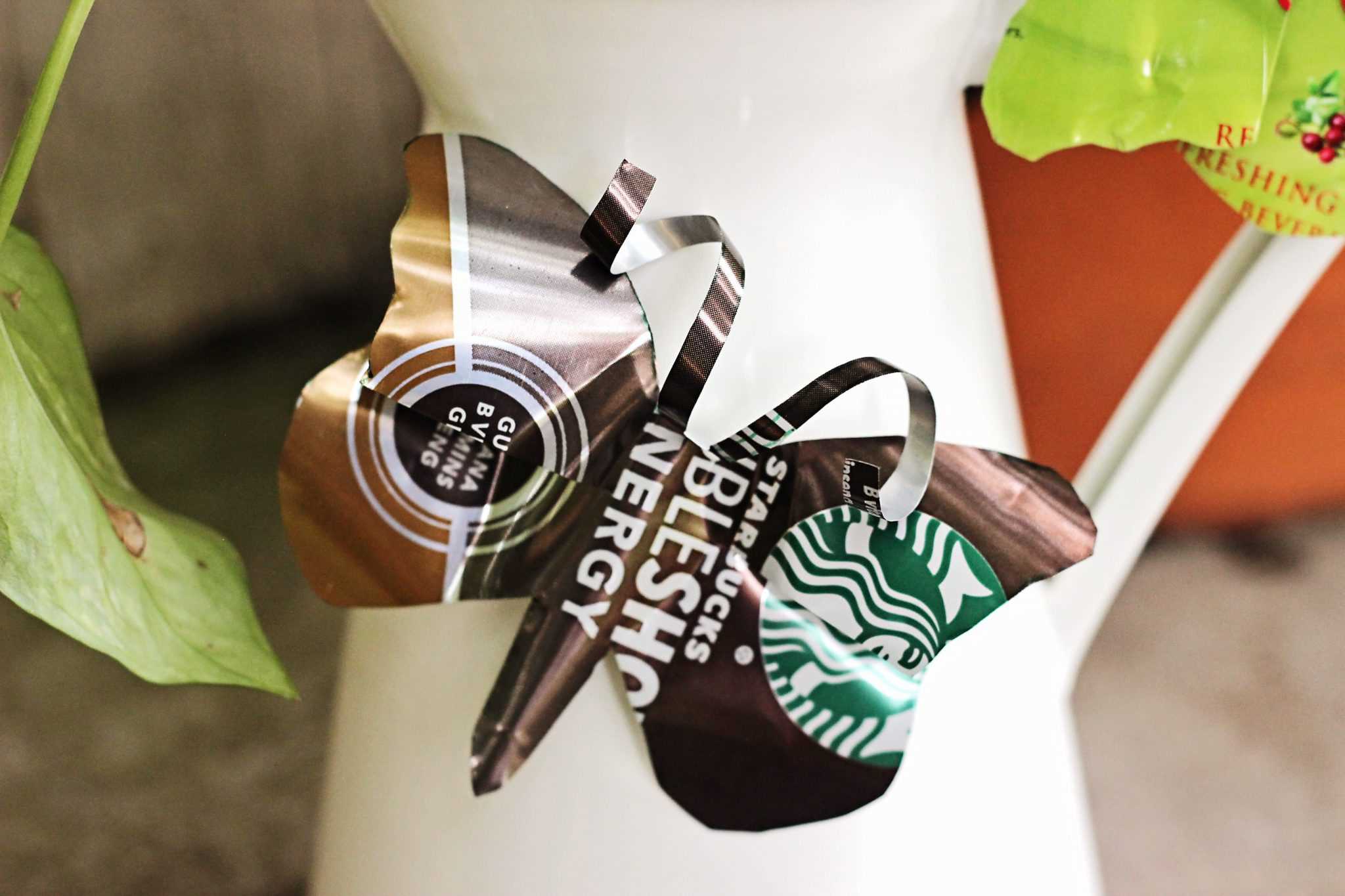 Congrats on your tin can upcycle!