Whether you're planning to return to work, experiencing complications, aren't producing enough milk, or just decide that breastfeeding isn't what works best for you and your baby, transitioning from breast to formula is something lots of moms will experience during their child's infancy. You're not alone, and Walmart wants to remind you that mothers know best when it comes to feeding their babies!
Switching from Breast to Formula
If you've decided that supplementation or completely transitioning from breast to formula is for you, below are a few useful tips for switching from breast to formula.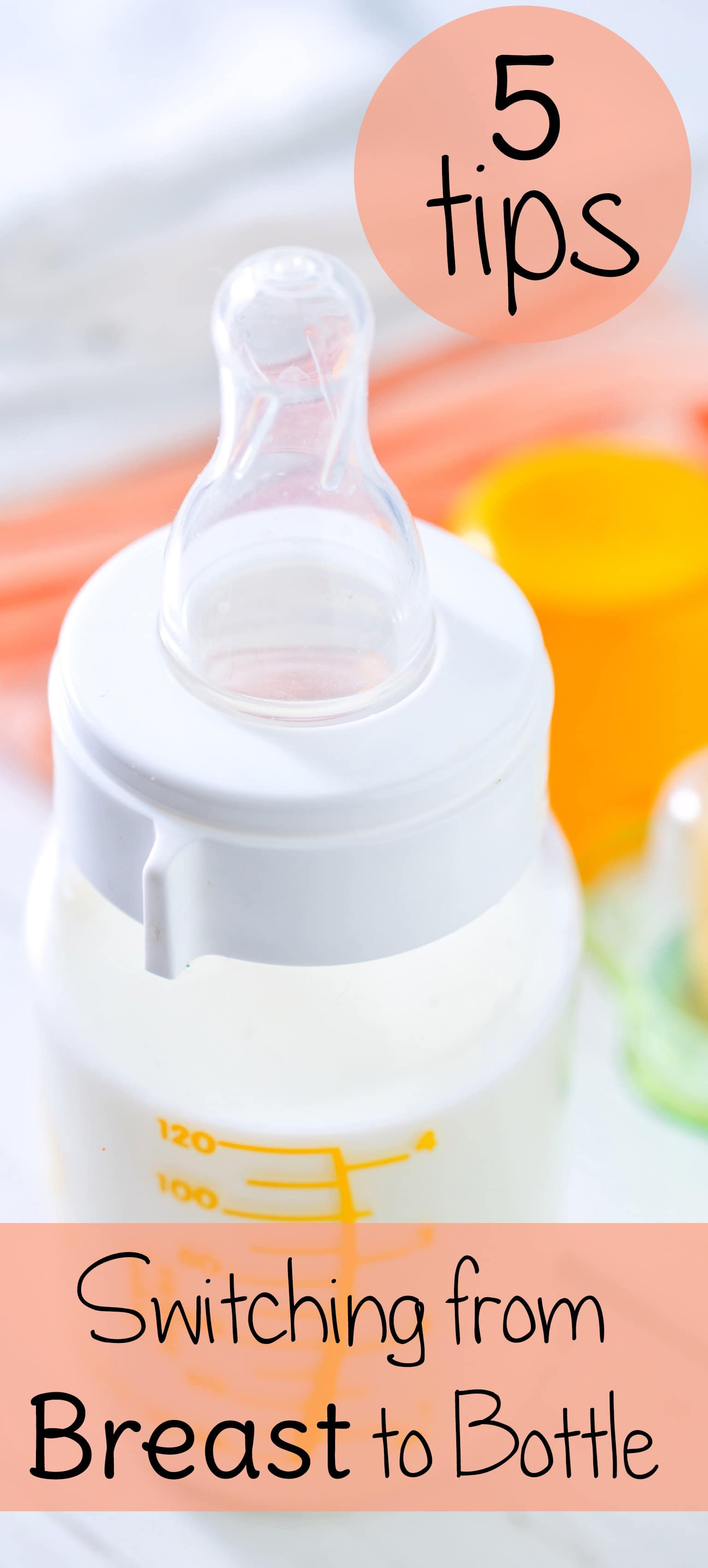 Tips for transitioning from breast to formula
When switching from breast to formula, mix the two together over the course of a week, gradually adding more formula each time
If your baby is agreeable to the new taste, you can try alternating whole bottles of breast milk and formula instead
Have a few different bottles on hand to try – Some babies will be more particular about the difference in nipples than they will be the difference in taste!
Be patient – One of my children took to a bottle almost right away while the other was quite stubborn about it (that holds true for their personalities today!)
Choose the right formula – Parent's Choice® offers a variety of formulas to meet your baby's nutritional needs.
Parent's Choice® Premium Powder Infant Formula
Parent's Choice® Advantage Tub Powder Stage 2 Formula
Parent's Choice​®​Sensitivity Canned Powder Infant Formula
Parent's Choice​®​Gentle Infant Formula with Iron
Shoppers who choose Parent's Choice® (available exclusively at Walmart) will save up to $600 per year versus purchasing alternate formulas.
Choosing Parent's Choice® doesn't mean sacrificing quality though. Their formula is:
Nutritionally comparable to more expensive national brand infant formulas, including Enfamil®, Similac®, and Gerber®.
Compliant with FDA nutritional standards and the recommendations of the AAP – the American Academy of Pediatrics.
Clinically proven to support growth and development.
Easy to digest and has been well tolerated by millions of babies.
C​linically proven to be as well tolerated by infants as national brand formulas.
Meets the highest-quality FDA nutritional standards
Post sponsored by Mirum Shopper. Opinions are 100% my own.