Sweet T turned 4 years old this week and we celebrated with a Toy Story birthday party. It was actually a Woody and Jessie western party to be more specific. Buzz got left out of the festivities and plans to appear solo at Gus' birthday instead. Use the photos and Toy Story birthday party ideas below to inspire your own Toy Story birthday party.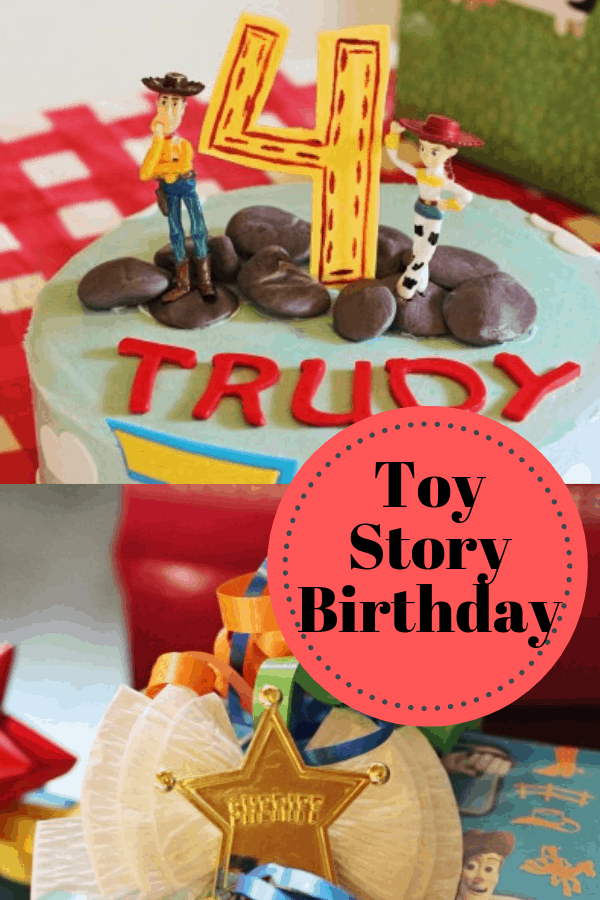 birthday party ideas below to inspire your own Toy Story birthday party, Toy Story birthday cake and more!"/>
Toy Story Birthday Party Ideas
Even though this was a celebration just for a few family members, I always order photo invitations so we have one to place in Sweet T's baby book each year. Miss Bella Expressions on Etsy created this Jessie Toy Story birthday invitation for us.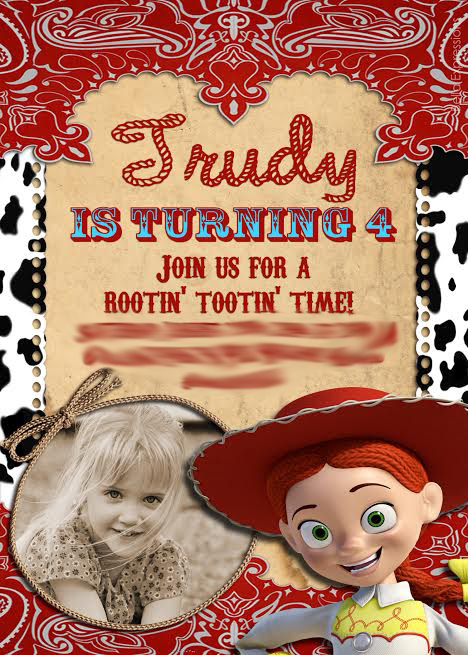 Since we have family who work there, we were able to rent Gullion Farms for the festivities and the theme pretty much took care of itself with very little decorating on my part. Seriously, I tied up some balloons in the Smokehouse and called it done! Venue is everything.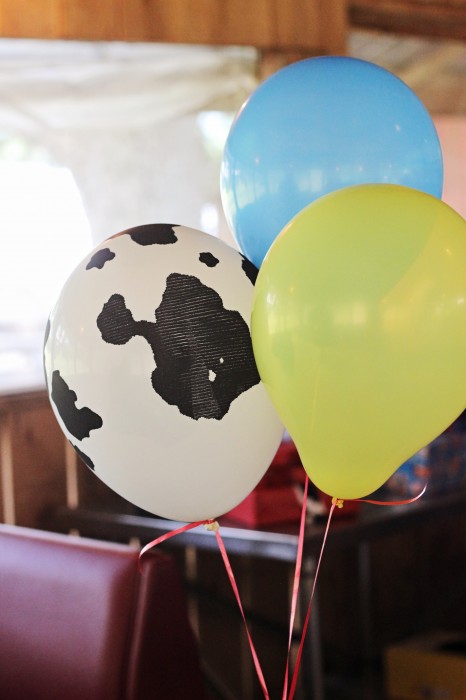 My mom ordered a beautiful Toy Story birthday cake from a bakery near her home.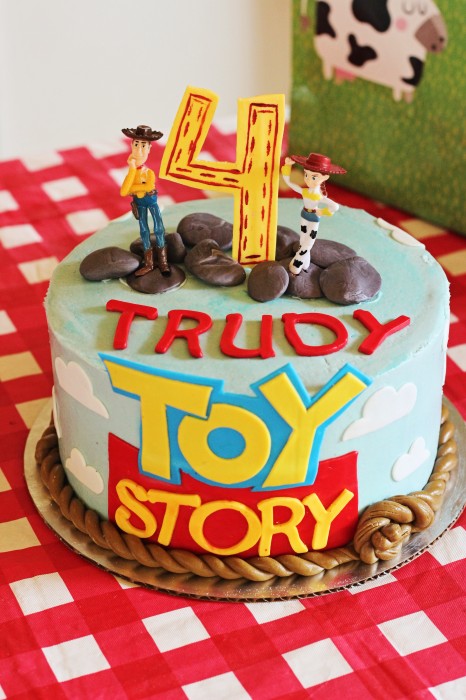 Toy Story Pinata
I found a cowboy boot pinata at Hobby Lobby and used a 40% off coupon making the price less than $10. Filling it with leftover Halloween and Easter candy saved some money too…and Sweet T's teeth. 🙂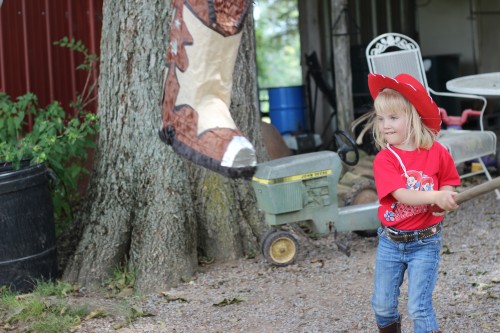 Now that Toy Story 4 is out, there are a lot more options out there. Here's even DIY Forky pinata option for a small pinata if you don't feel like paying for one.
Mom got pretty crafty with her gift wrap. She found the wrapping paper at Party City.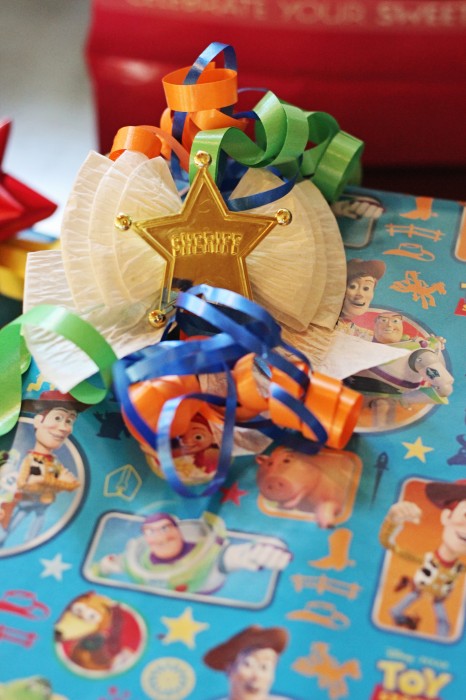 It's hard to find a lot of Toy Story items in stores right now.* It seems like everything is Jake and the Neverland Pirates, Planes, and Ninja Turtles. I relied on Swap.com for most of Sweet T's gifts and her Jessie shirt to wear for the party. Everything was in like new condition and Sweet T couldn't have been happier with all her Toy Story birthday party gifts.
*Sweet T was 4 when I wrote this. Now she's about to turn 9 and there's Toy Story merch everywhere thanks to Toy Story 4 coming out. Not so at the time!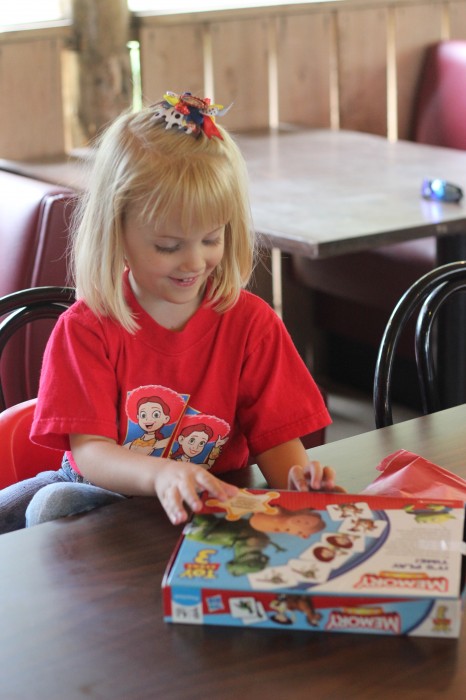 And little brother couldn't have been happier with the pony rides.
Big thanks to my Aunt Katy for grilling up some grub for all of us and to my cousins for saddling up ponies and stringing up a pinata. We managed to throw an epic Toy Story birthday party on a budget. Happy birthday, Sweet T!
If you liked these Toy Story birthday party ideas, check out our Toy Story Family Costumes for Halloween this year!