Towel Animal Elephant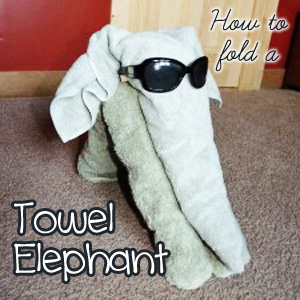 After my first cruise, I fell in love with towel animals. Coming "home" after a hard day eating at the buffet and relaxing by the pool to a towel animal on my bed made the experience even more special. You don't have to be on vacation to enjoy a fluffy friend. Make them for your kids, house guests, or for your own staycation. I'll be posting several towel animal tutorials over the summer. Let's start with an easy one: the towel animal elephant.
You will need:
a hand towel
a bath towel
safety pins (optional)
sunglasses, eye stickers, or individually-wrapped chocolates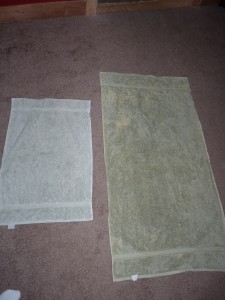 Step 1:
Lay out the bath towel horizontally and start folding each short end…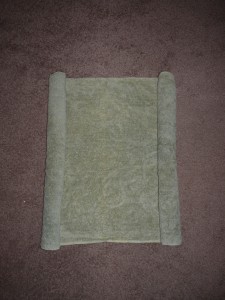 until they meet in the center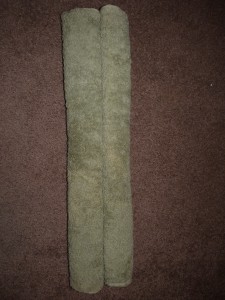 Step 2:
Holding the towel at each end, bend in half keeping the rolled side out, then stand the towel up. You're finished with the body!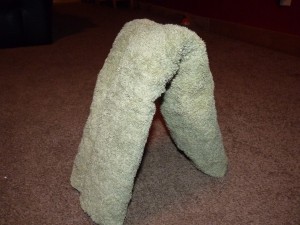 Step3:
Lay the hand towel horizontally and bring both lower corners to the center. This reminds me of making those paper hats. 🙂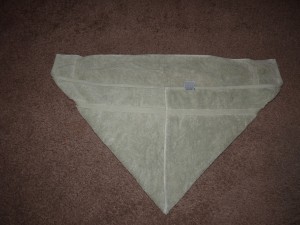 Step 4: Start rolling the diagonal edges you just created in toward the center…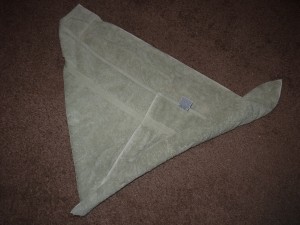 until you get this: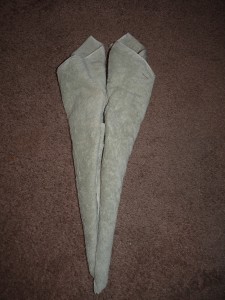 Step 5:
Flip the head over and while you're holding the trunk, pull down the upper points to make ears. You can twist and play with the fabric until you get the ear look that you like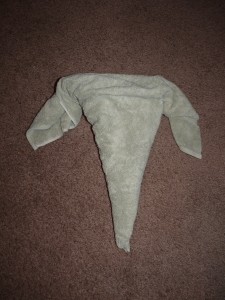 Step 6: Place the head onto the body and twist/bend the trunk like you like it.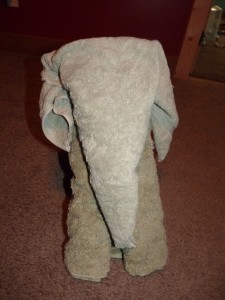 Step 7: Add eyes. I used sunglasses because it was the easiest. You can use eye stickers, make your own with felt, or use wrapped chocolate miniatures to serve as eyes and a special treat!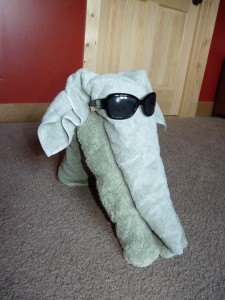 If you have small children, pets, or are just clumsy like me you can always use safety pins to keep your towel animal elephant from toppling due to small disturbances. Enjoy!