Wondering what to do in Gulf Shores Alabama? We just returned from a relaxing weekend at Gulf Shores & Orange Beach and are already missing the sugar-white sand and salty, warm waves.
While the beach is the main attraction in Gulf Shores & Orange Beach, there's a lot more to experience if you can pull yourself away from the shore (no judgement here if you can't though. Gulf beaches are among the most beautiful in the world!) Continue reading to learn what to do in Gulf Shores Alabama during your visit.
What to do in Gulf Shores Alabama
Below is a family travel guide highlighting where to stay and what to do in Gulf Shore & Orange Beach. If you're wondering when to visit Gulf Shores & Orange Beach, check out my guest post about why we love to visit in the fall.
Where to Stay in Gulf Shores
Our Young's Suncoast vacation rental could not have been more perfect for our family. I've written before about vacation rentals vs. hotels and the pros and cons of each. The vacation rental option was ideal for a beach trip with a 3 and a 5 year-old.
Check out the balcony view from floor 10 of of Crystal Shores West!
The washer/dryer was a life saver with all our wet swim gear and the full kitchen allowed us to enjoy breakfast each morning in our room as well as store leftovers from dining out.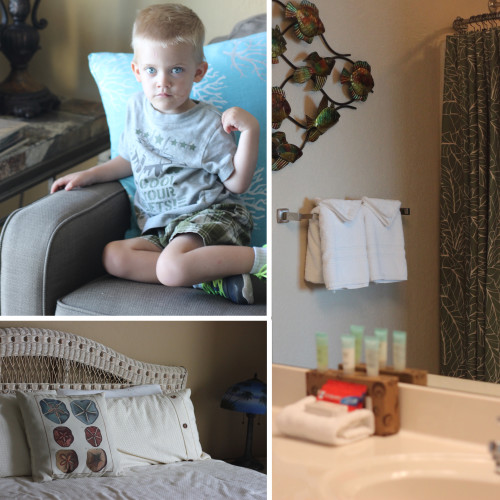 The kids loved the pool as much or more as the beach itself. Since it rained a good bit during our visit, we were so grateful for the indoor, heated pool!


What to do in Gulf Shores Alabama
Of course you'll want to spend the bulk of your time at the beach (or the pool if there are little ones in your party 😉 ) but depending on the length of your stay and the weather, you may want to venture out and see what else Gulf Shores & Orange Beach have to offer.
Alabama Gulf Coast Zoo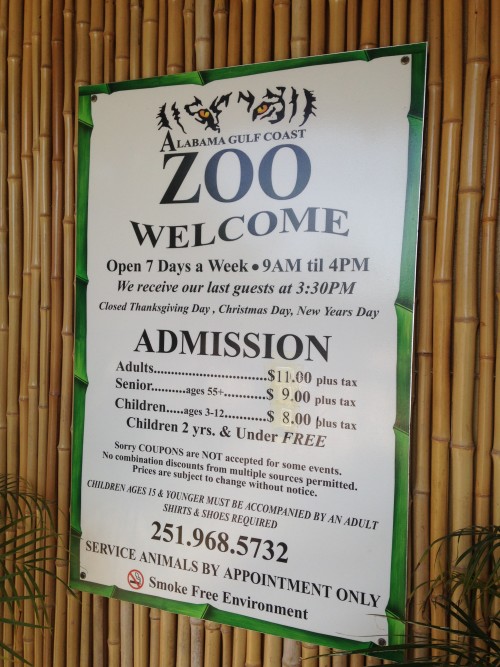 Featured by Animal Planet and known as "The Little Zoo That Could," Alabama Gulf Coast Zoo is a real treat. Faithful employees and volunteers managed to get every single animal to safety before Hurricane Ivan struck in 2004, earning them their moniker.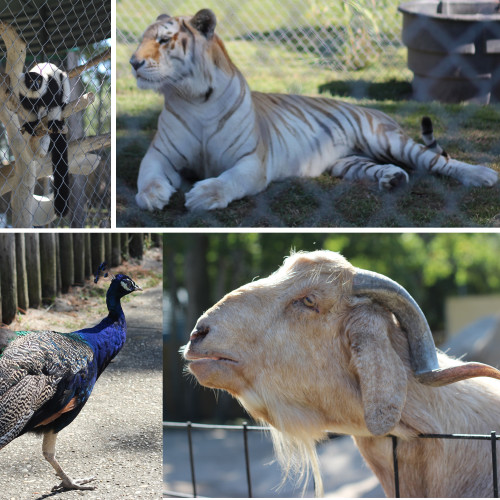 One thing kids and animal lovers will especially enjoy at Alabama Gulf Coast Zoo is being able to feed many of the animals. Cups of food are $2 and signs indicate which animals can enjoy your treats.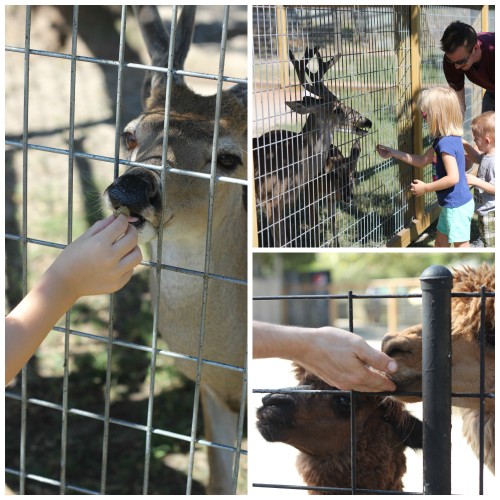 I found myself making "nom nom nom" sounds like I was feeding a 6 month old his first bites of baby food. Don't judge me. They are too cute! The alpacas were the most gentle, delicate eaters with their soft mouths and feathery-light touch.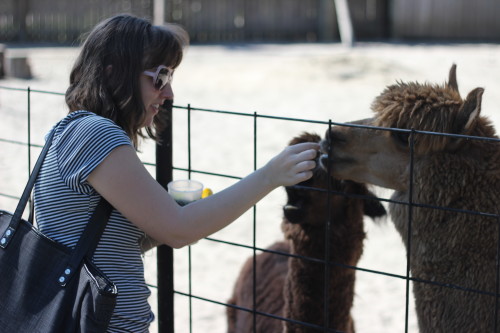 For an additional fee above admission, he zoo also offers several different animal encounters including sloths, lemurs, and kangaroos.
I did the kangaroo encounter and will never forget it! Best $5 I ever spent. Meet Frodo. He's 10 months old and such a sweet boy! He loves to be petted and will even give you affectionate little licks occasionally.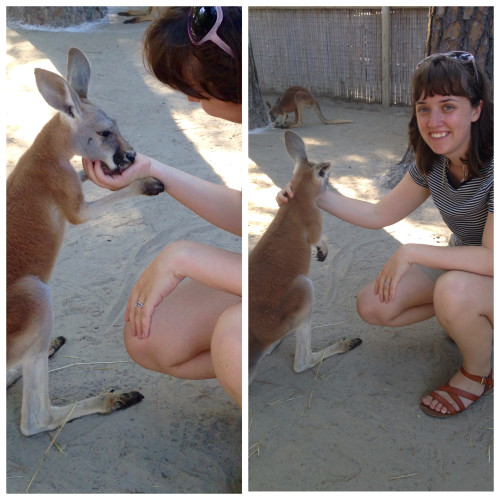 He's travel-sized and I was tempted to bring him home with me. The kids don't keep me busy enough so we should totally adopt a kangaroo, right?
The Alabama Gulf Coast Zoo struck me as special because of the people who run it. Staffed largely by volunteers, it's easy to see the love and care that goes into their work. I noticed how incredibly clean the habitats were and that the grass wasn't worn down in any of the areas from animals pacing.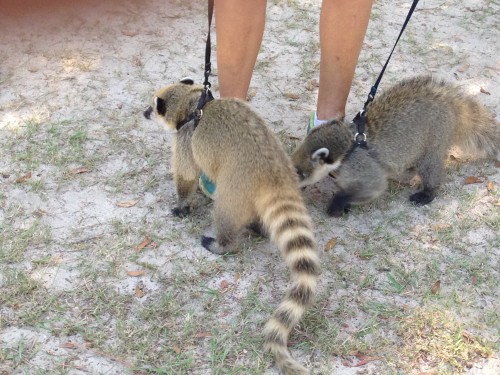 These little guys were getting some exercise before their human goes home for the day. They spent their first few months of life in her home.
Cetacean Cruises
Cetacean Cruises offers different sailings depending on the day of the week and time of year.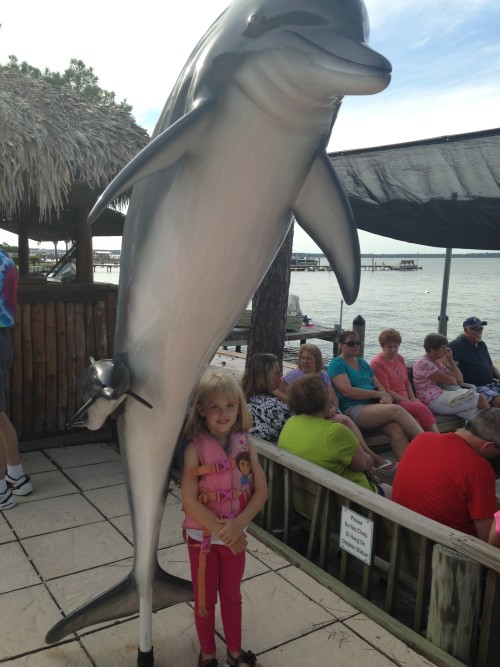 We were able to go on a 5:00 sunset cruise to watch for dolphins and explore some of the brackish waters that are home to swamp creatures and dolphins alike.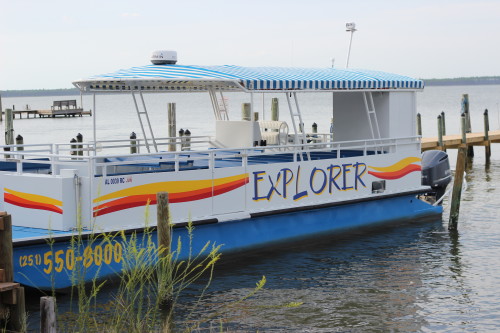 The captain was very knowledgeable about the area and the dolphins themselves, but he's also quite the comedian. He has us laughing and learning throughout the 2 hour cruise. Want to know anything about dolphin mating and child rearing practices? I know all about it now! And of course we spotted many dolphins. It was neat to see them chasing and eating mullet in the still, brackish waters.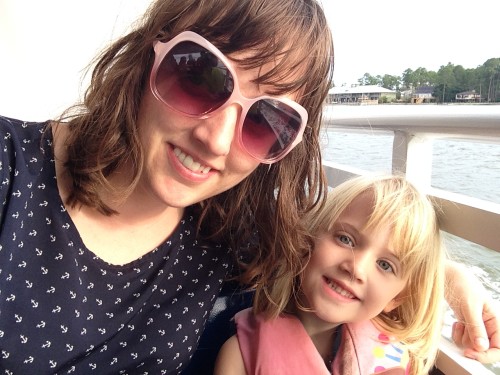 The captain even lets the kids steer a little bit on the way back which makes for a great photo opp.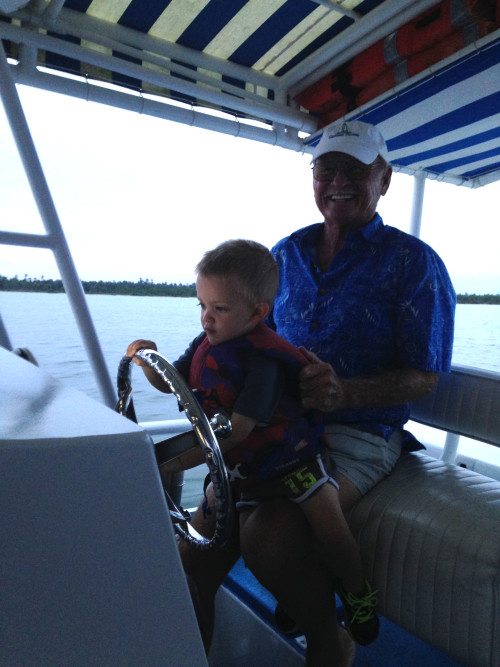 Still wondering what to do in Gulf Shores, Alabama? There are many other attractions in the Gulf Shores & Orange Beach area so you'll never have to worry about the kids getting bored! Find out things to do in Gulf Shores with kids.
Disclosure: I received complimentary accommodations and attraction passes. All opinions are my own.