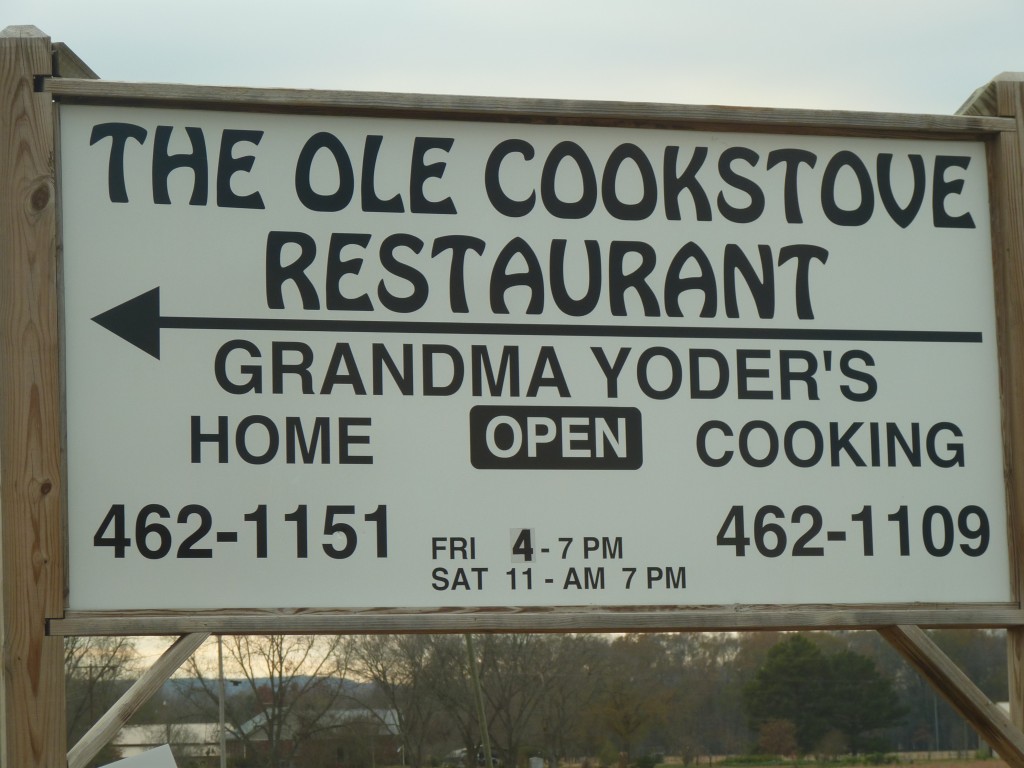 A restaurant may be in a prime location, but without excellent food and service it's not going to enjoy booming business. Conversely a restaurant can have an inconvenient location, but lure plenty of patrons to its locale with the exceptional fare and staff. The latter is the case with The Old CookStove restaurant in Danville, Alabama. Owned and operated by a community of Mennonites, the restaurant is bursting at the seams during its limited business hours despite the fact that its location is not advertised. The Old CookStove relies solely on word-of-mouth advertising and doesn't even boast a website! You can email them though at [email protected] or find the Old Cookstove  on Facebook.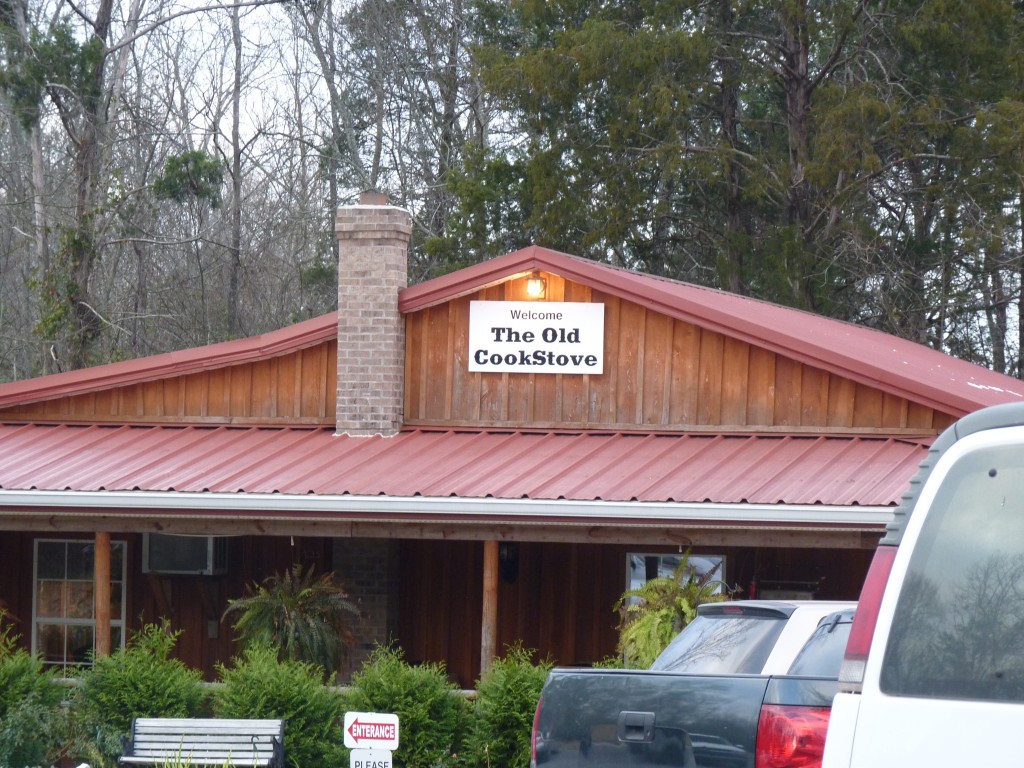 Seating is family-style and if you arrived during peak time you might find yourself seated at a table with strangers. Don't worry though, they have custom-built, wooden dividers that attach to the tabletops so you don't have to make conversation or watch others eat. Hubs was grateful since he's not a people-person, but my dad would have been happy to chat it up throughout the meal. 🙂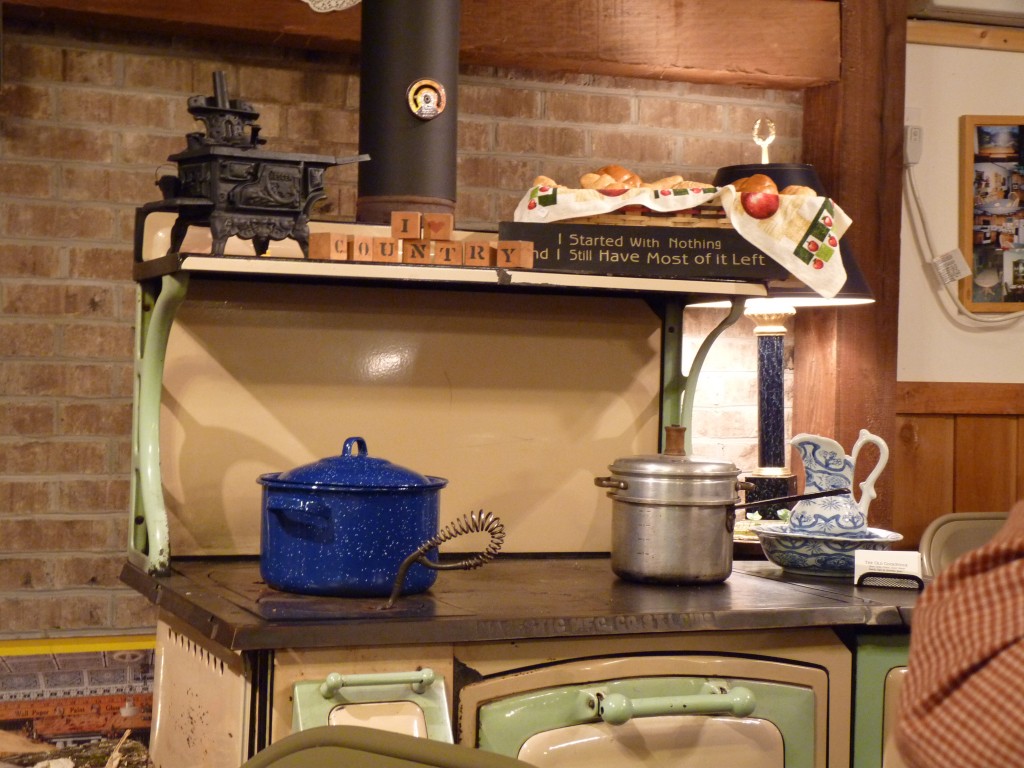 Each buffet-style entree is homemade including the freshly baked bread and churned ice cream.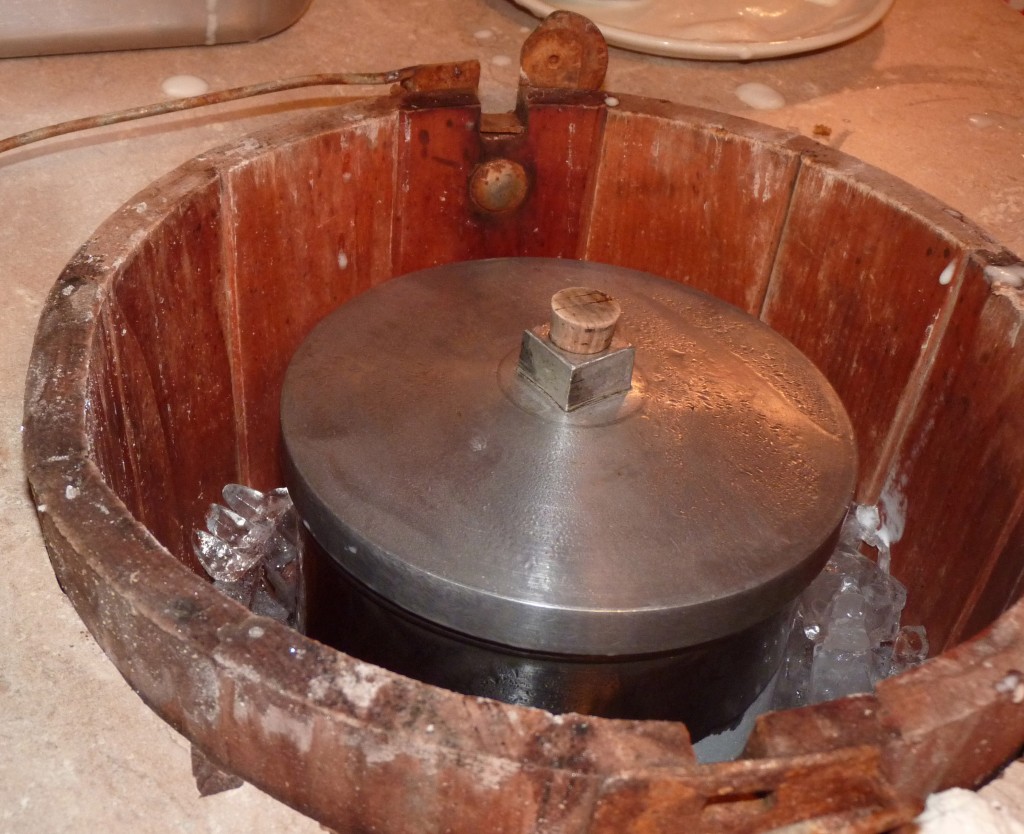 I'm writing this post while our experience is fresh in my mind (and the food is fresh in my tummy) so let me see if I can remember everything they served:
Main Dishes:
Meatloaf
Chicken and Dressing
Fried Chicken
Spicy Sausage
Carving board Ham and Turkey
Chicken Livers
Chicken Casserole
Sides (in addition to a full salad bar):
Hashbrown casserole
Mashed Potatoes and Gravy
Carrots
Lima Beans
Peas
Macaroni and Cheese
Green Beans
Pinto Beans
Black-eyed Peas
Brussel Sprouts
Home-baked bread
Biscuits with homemade jams and jellys
Cranberry sauce
Fried Corn
Fried Okra
Desserts:
German Chocolate Cake
Coconut Cake
Carrot Cake
Chocolate Cobbler
Various Fruit Cobblers
Banana Pudding
Churned Ice Cream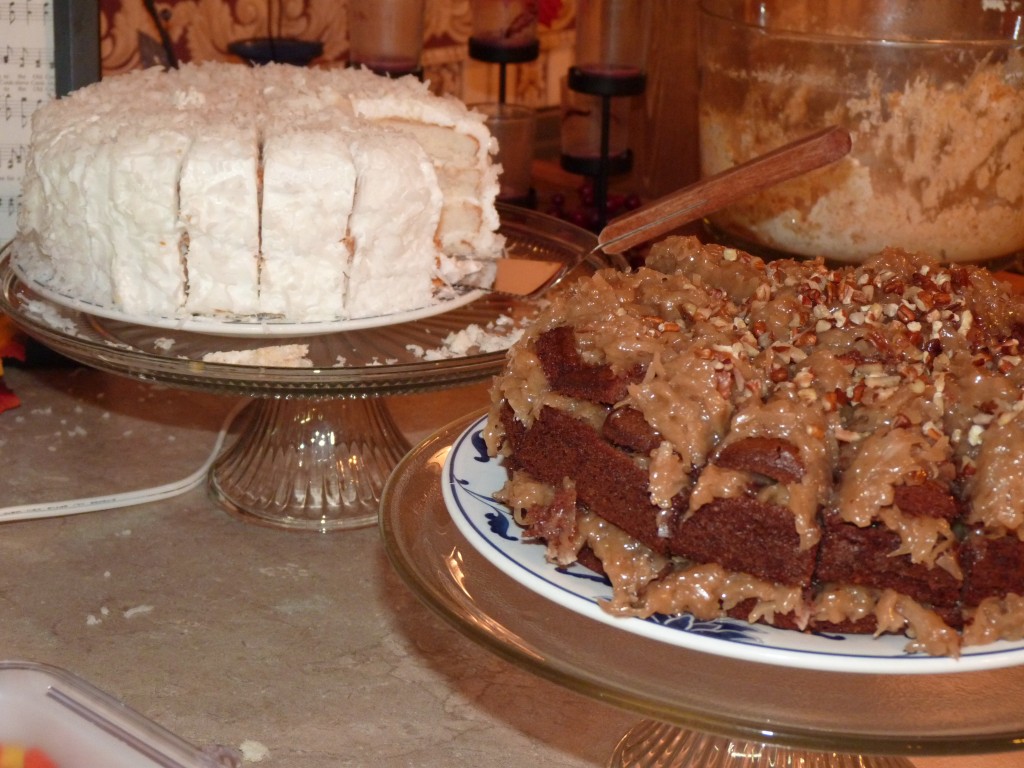 The staff was friendly and efficient despite the crowd, and their traditional Mennonite dress added to the atmosphere. Cost for this all-you-can-eat buffet is $9.99 per adult so you really get your money's worth! If you're ever in north Alabama on a Friday night or Saturday and would like to be completely ruined for eating at chain "country" cooking restaurants, shoot me an email and I'll give you directions to The Old CookStove!