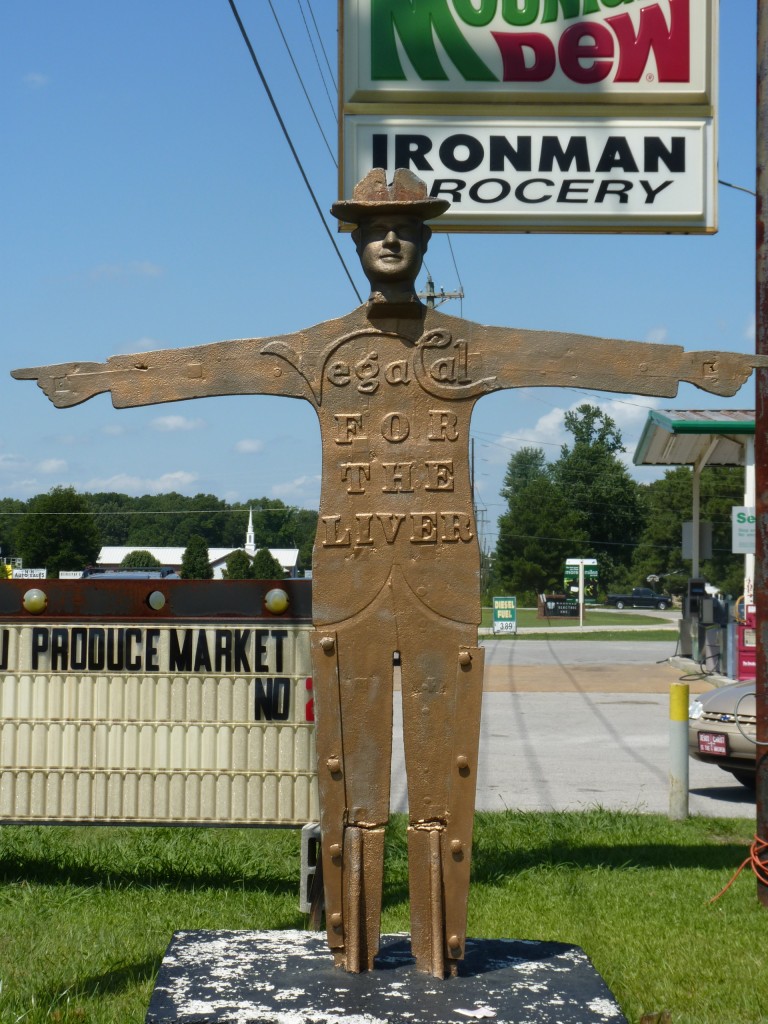 In our rural Alabama community there is an Ironman Road, Ironman grocery, and an Ironman Baptist church all named after this iron statue.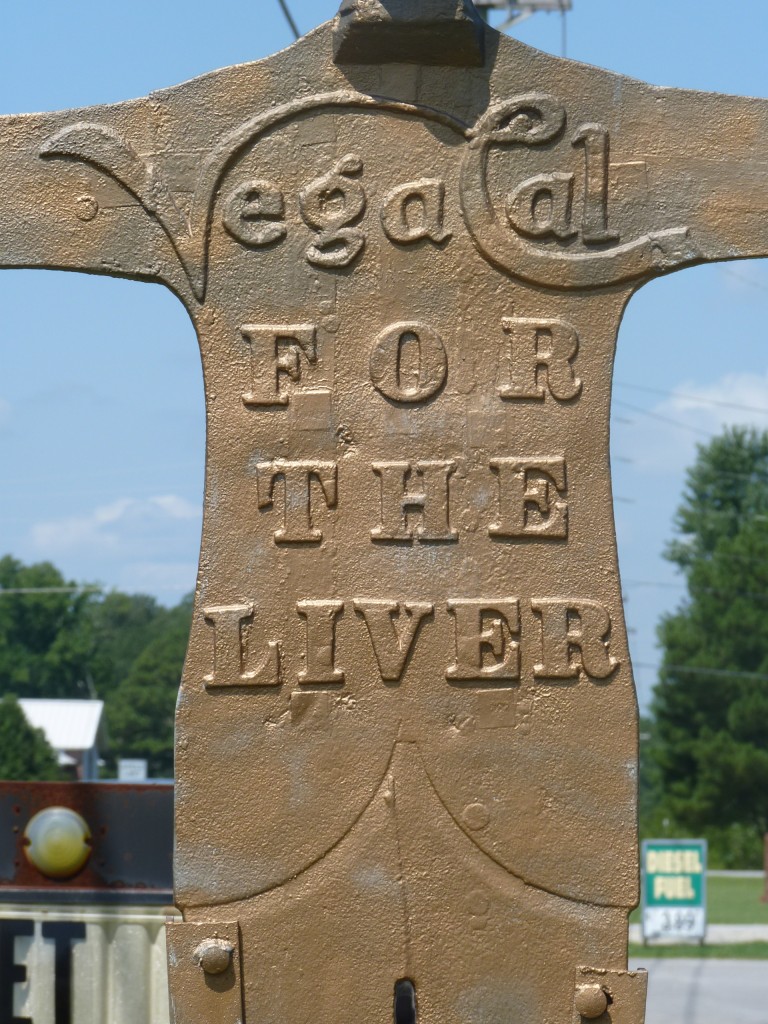 He is believed to have been created in Birmingham, AL around 1900 as an advertisement for Vegacal Liver Tonic which was manufactured in New Jersey at the time. The front of the iron man reads "Vegecal for the Liver" and the back says, "Vegacal gets the bile."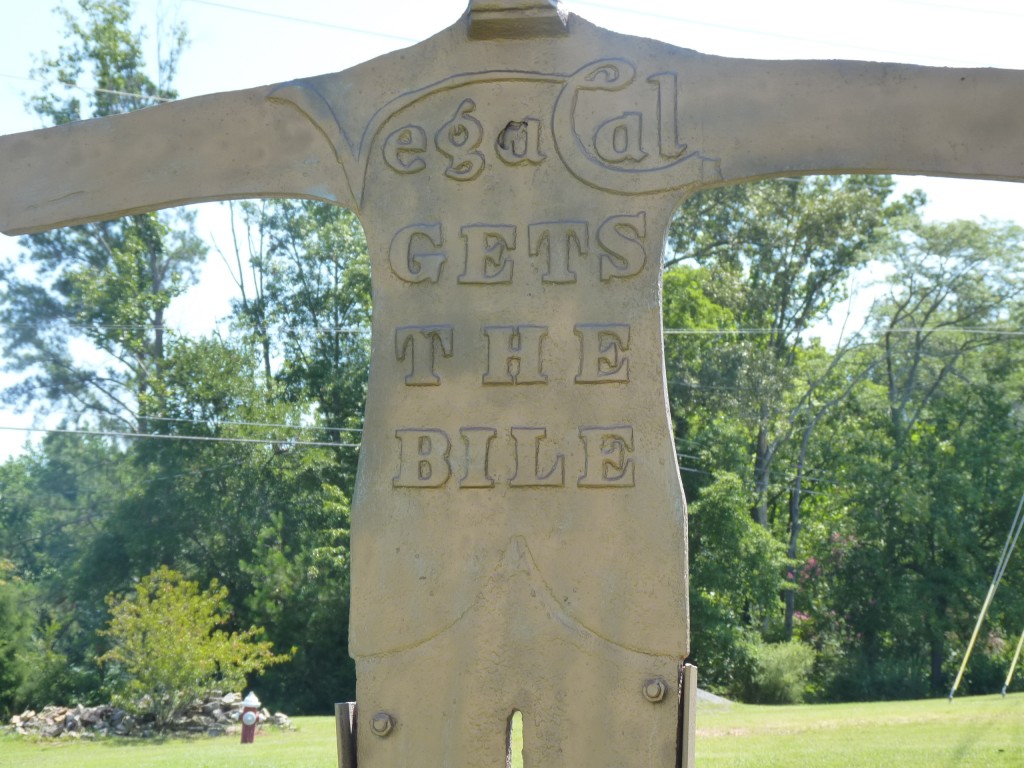 There were several other statues made as part of an ad campaign by Vegacal. So why are the statues' arms pointing in either direction? They were all used as road signs; the precursor to billboards I suppose. If modern road and parking signs looked like this, I'd probably pay more attention to them! 🙂 Although those whizzing by the ironman today don't have as much time to appreciate him as those traveling by horse and buggy all those years ago. This ironman has been removed from his original location due to vandals (aka bored, small-town kids), but the cement in which his feet are now imbedded doesn't save him from getting dressed up by pranksters once in a while.