The Birmingham Zoo has been around since the 1950's but has undergone major renovations in the last few years. It's a whole different zoo than when I was a kid! Sweet T and I had the opportunity to meet some of our MOPS friends for a playdate this week at The Birmingham Zoo, and we both had a great time despite the crowd. Tuesdays are half-price day at The Birmingham Zoo and locals take advantage!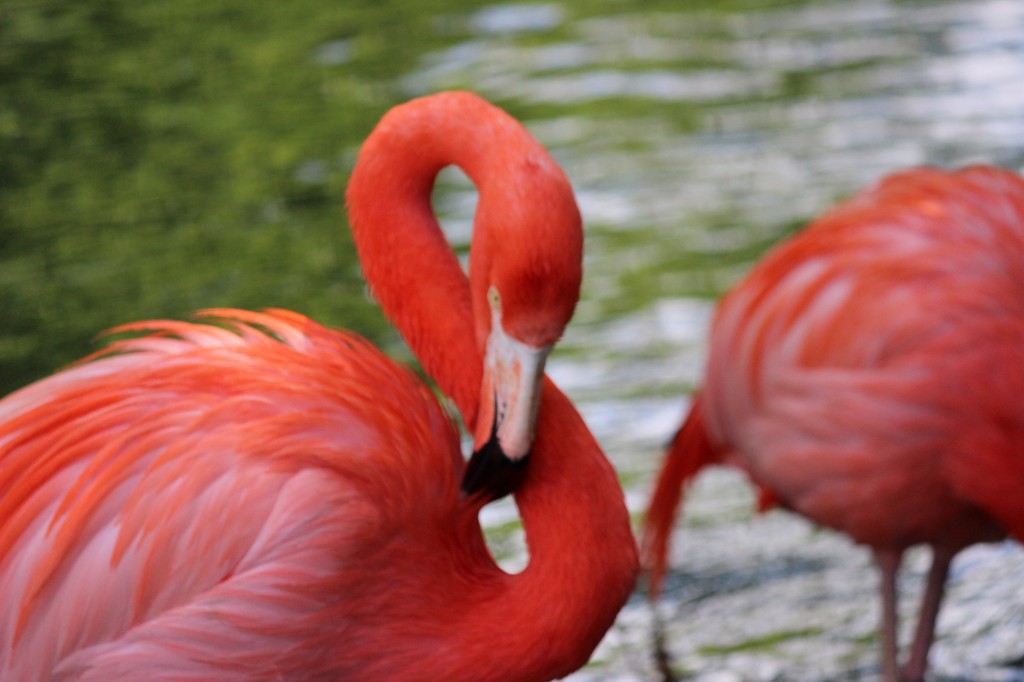 We arrived at 10:30 AM and there were no parking places available. We made our own, hoofed it to the entrance, and prayed we'd be able to leave when we were ready. Judging by the parking situation and the ticket line I was glad it was half-price day since I thought we'd be leaving after just a few minutes with that kind of crowd.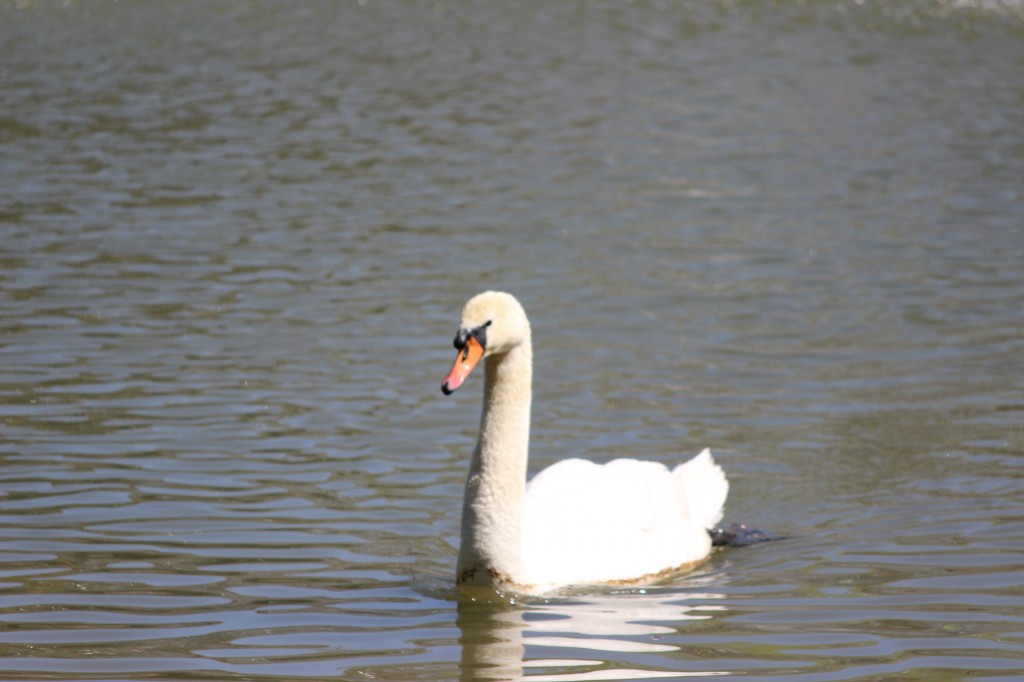 While the ticket line was long, it moved quickly. They are prepared for Tuesday crowds I guess. Surprisingly, the crowd inside the zoo was manageable so it's a parking issue rather than an overcrowding issue. The Birmingham Zoo needs to expand their parking lot!
Elegant Macaws greeted us at the front entrance giving me an opportunity to try out my new camera.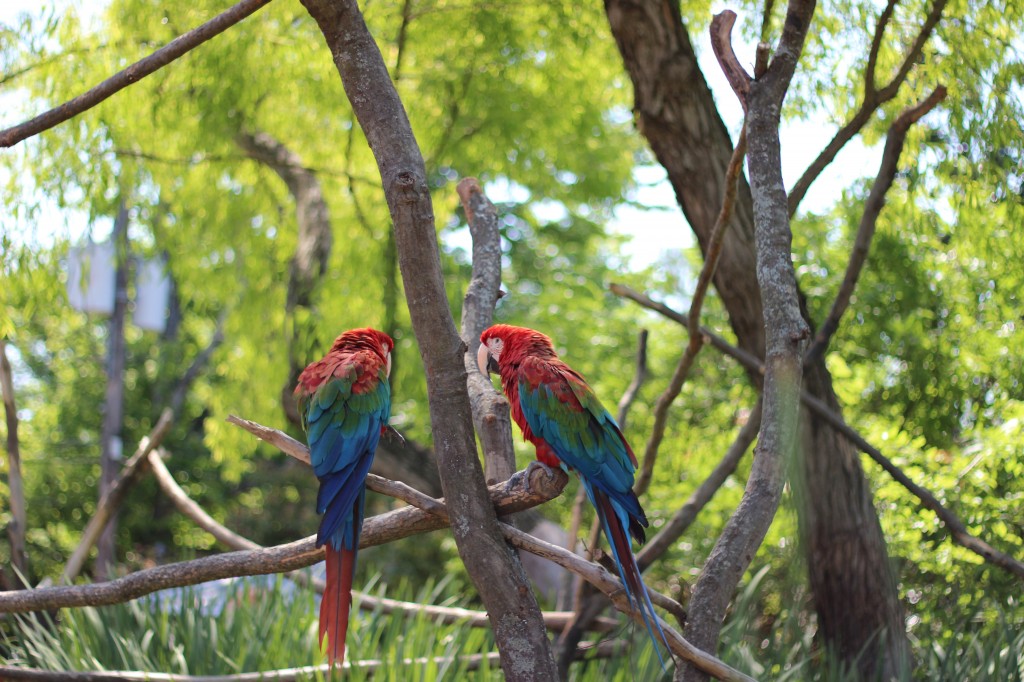 The Zoo is laid out intelligently allowing for efficient crowd flow while not forcing you to walk your legs off!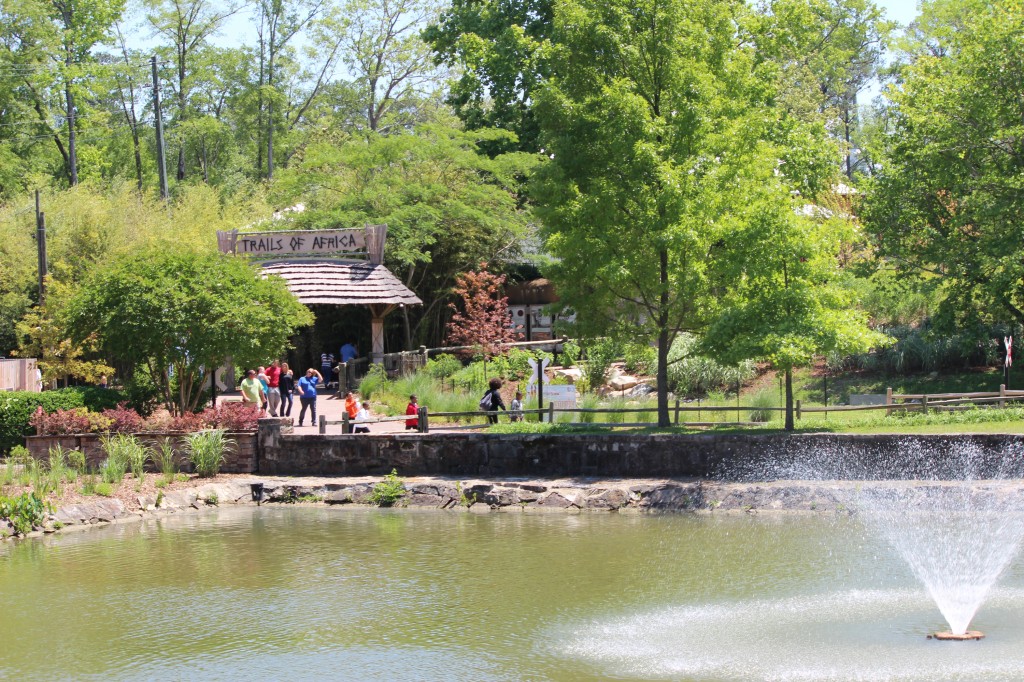 This is important anytime, but especially during the Southern summer heat. With a high of 72 during our visit, we couldn't have asked for better weather. I'm not sure I'd be willing to brave temps in the 90's and up this summer though, especially with a little one in tow. There are misters, shade, and even a splash pad zone available though if you do find yourself here on a sweltering day.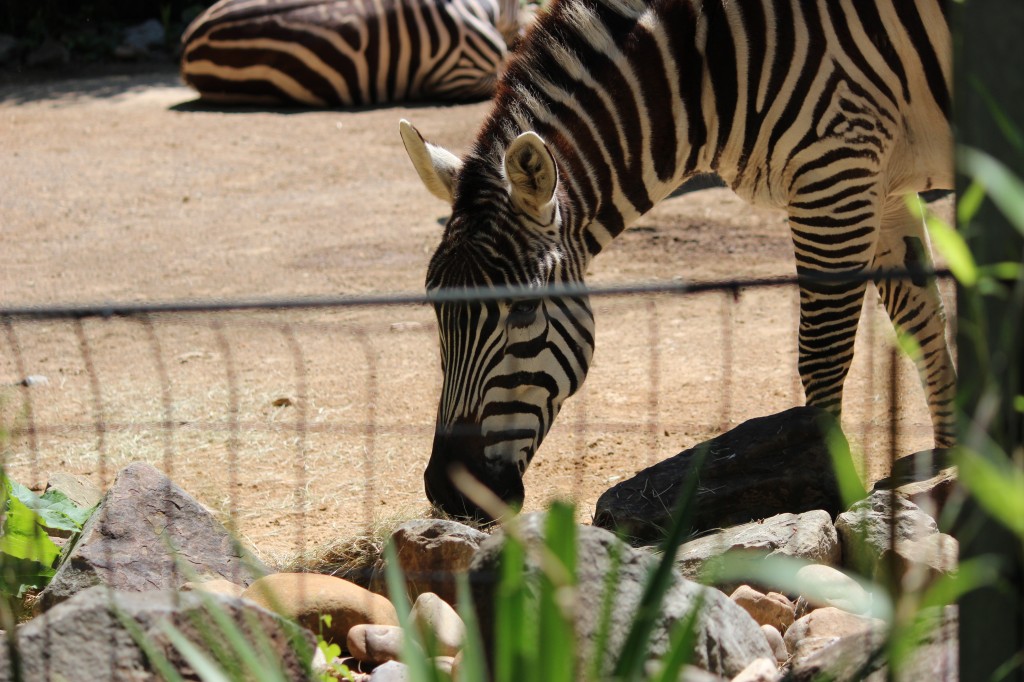 The Birmingham Zoo is stroller and wheelchair friendly and there's a small playground where the kids can stretch their legs. Sweet T liked this area best of all, especially the drums…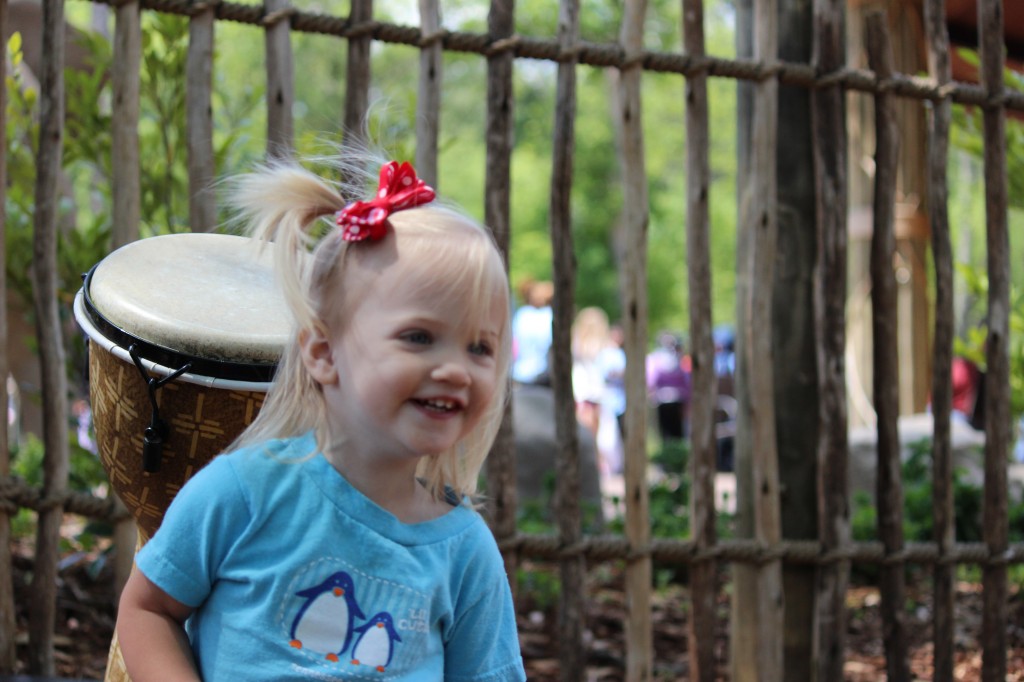 and this awesome log she would have climbed on all day if I'd let her.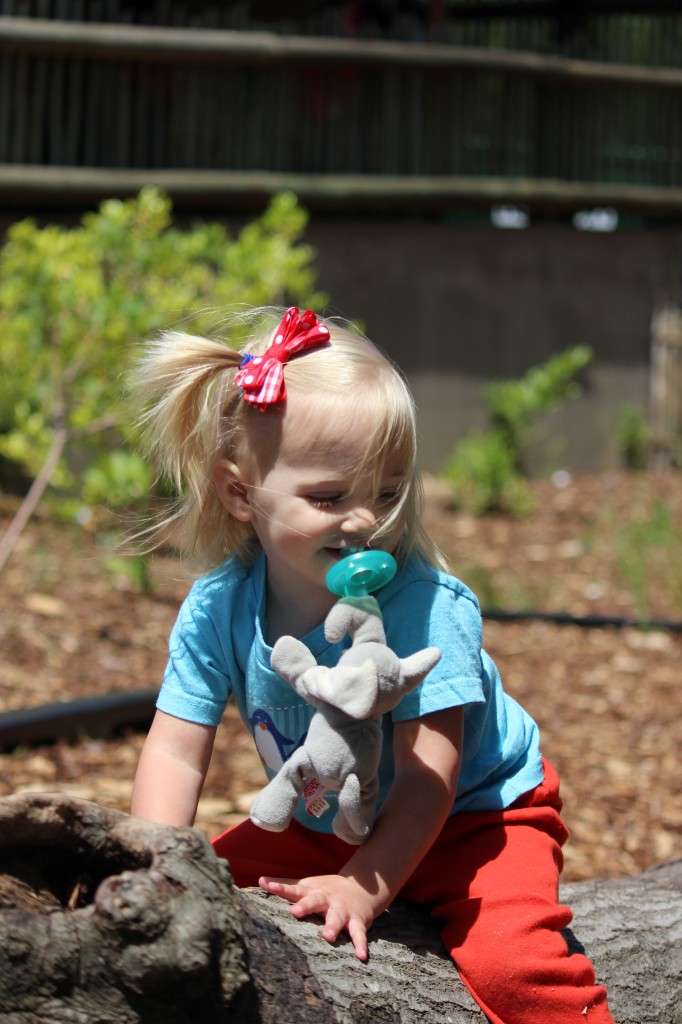 We didn't see all of the big cats, but I enjoyed the lions up close. They have relaxing down to a fine art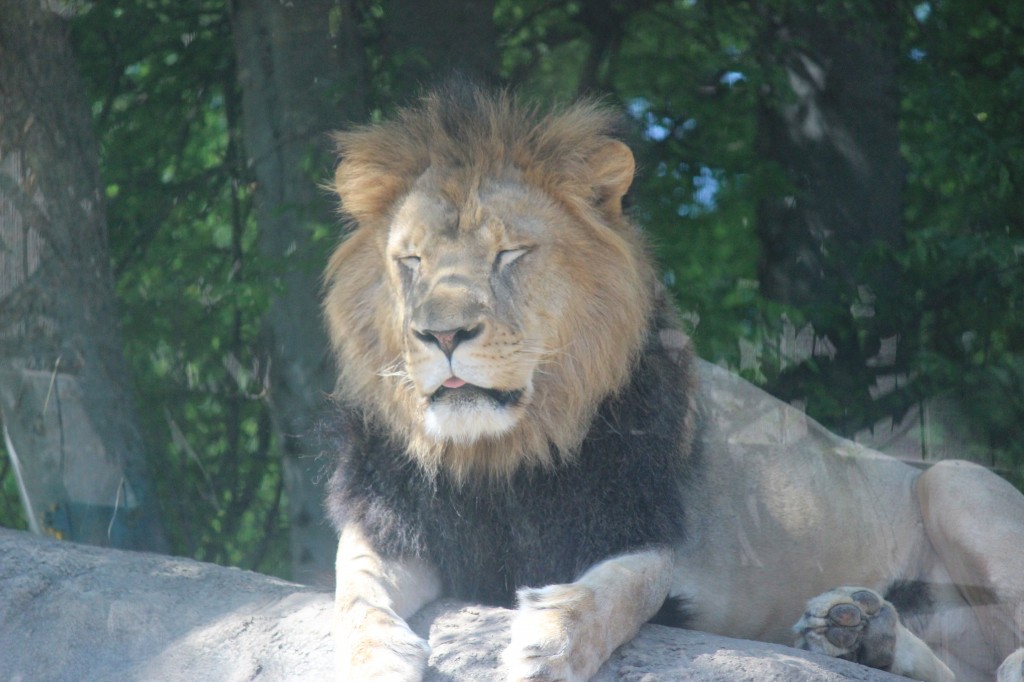 T has been learning her animals so she enjoyed the elephant, giraffes, and monkeys. I got some decent shots considering there was a toddler on my hip for most of them. 😉
I haven't seen kangaroos in a zoo for a long time so they were a treat. T didn't know what to think of them since they don't make an appearance in any of her books or puzzles. Mama liked them though!
Thanks to the setup and layout of the enclosures, we didn't have a problem viewing any of the animals that were out. I was disappointed that the new baby orangutan wasn't out and about, but she's in high demand and must have needed a break.
Sweet T thought this swan should go home with us and didn't understand why she couldn't feed it. It's just a big chicken, right?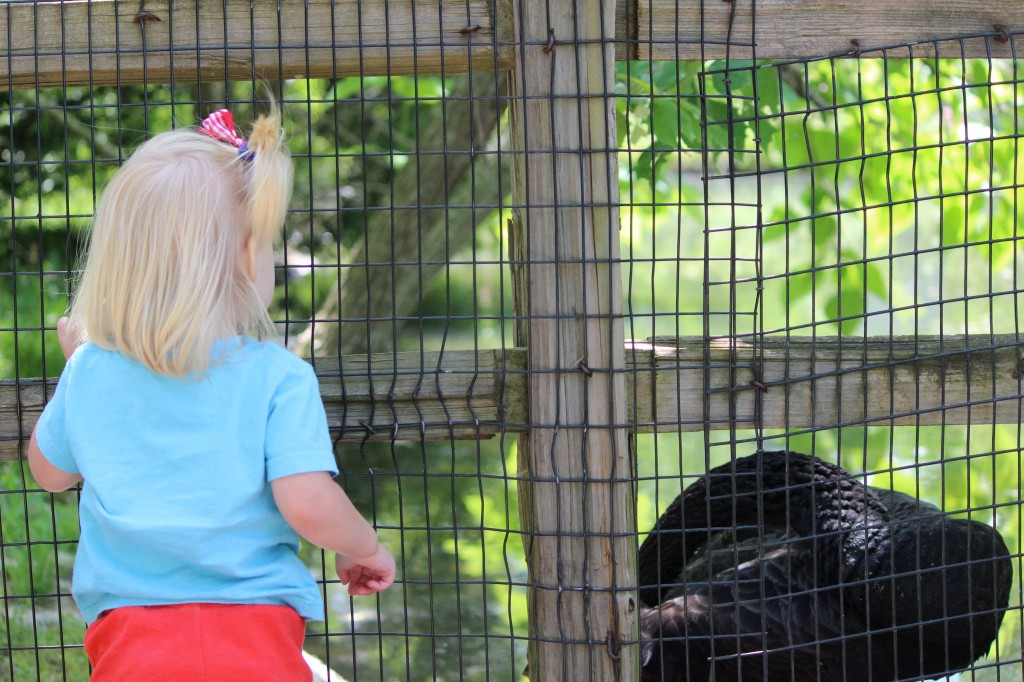 Speaking of chickens, there were several in the children's zoo (aka petting zoo) area and she enjoyed seeing the roosters since we don't have any of those. She also like petting the goats, but there was too much of a crowd for me to wrangle/protect her and take pictures at the same time. It was at that point that we realized we had lost her stuffed Eeyore along the way! Fortunately we have a spare at home and identical ones are still being sold at Walmart. Thank goodness!
All-in-all we had a great time. Below are some tips for your visit to The Birmingham Zoo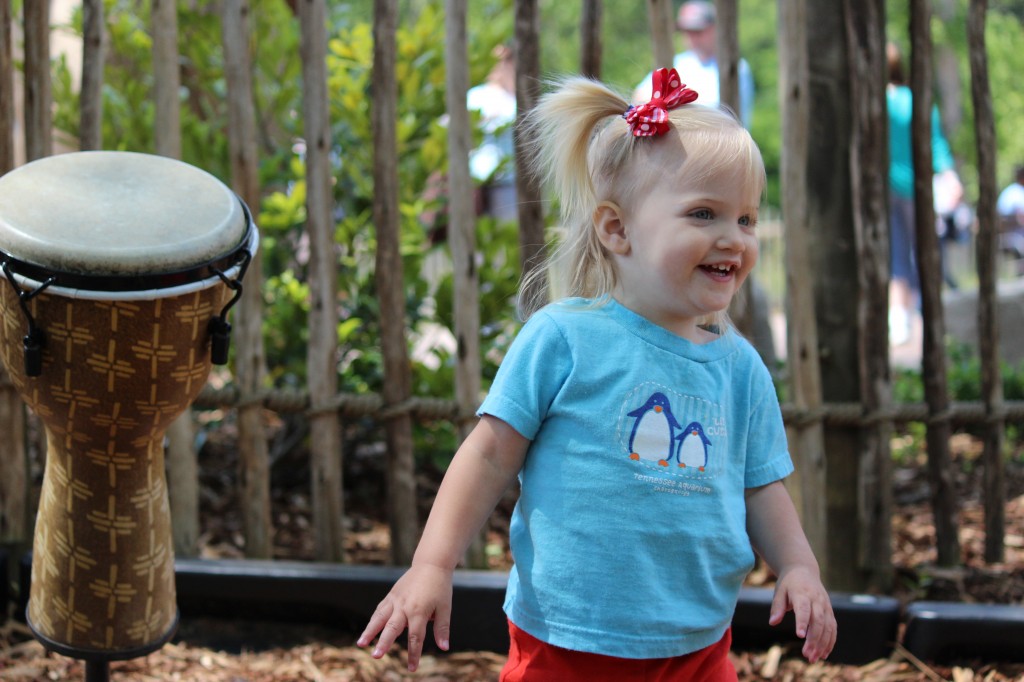 1. Come early for a parking spot – You'll be in a world of hurt if you don't!
2. Bring bathing suits or a change of clothes – Little ones will enjoy the splash pad on hot days
3. Get good directions – If you aren't familiar with the Birmingham area, bring printed directions from the zoo itself, Google maps directions, and your GPS! There's not any signage from the interstates and the one sign indicating the zoo turn-off isn't visible until you are on top of it. We quickly found ourselves lost. And I've been here before!
I hope your visit to the Birmingham Zoo is as pleasant as ours was!