It may still be 90 degrees outside, but you'll be in need of Thanksgiving place card holders before you know it. My Pinterest feed is already full pumpkins and caramel and Halloween, oh my! Maybe we're all just anxious for summer to end and fall to arrive. If that's the case, go ahead and get started on these Thanksgiving place card holders and make yourself something pumpkin-flavored to snack on while you work.

Thanksgiving Place Card Holders
These don't actually hold place cards, but since they mark seating with names the same way I just called them that. Seat markers? Place markers? Take your pick.
You will need:
Floral foam
Flowers (I got mine from the paper crafting department)
Wooden skewers
Tacky Glue or hot glue
Ribbon
Moss
Clothespins or chip clips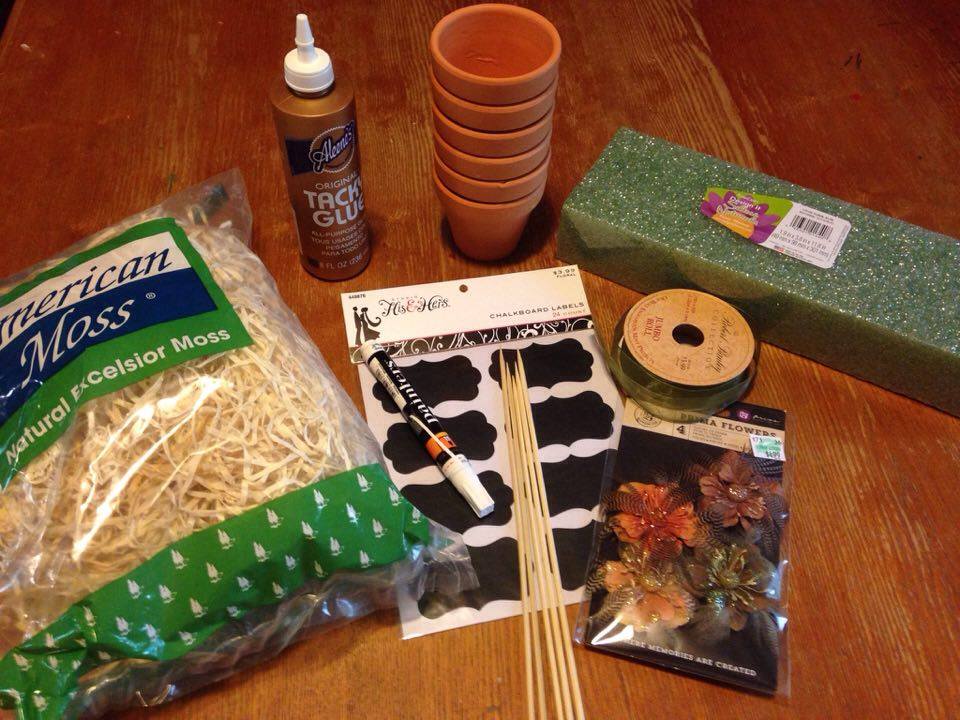 Cut floral foam into blocks small enough to fit tightly into the mini clay pots
Cover with moss, raffia, or the crinkled paper you find with the gift wrap. Mine was coarse enough to mash down nicely and I didn't feel the need to glue it. Feel free to glue yours if you need to.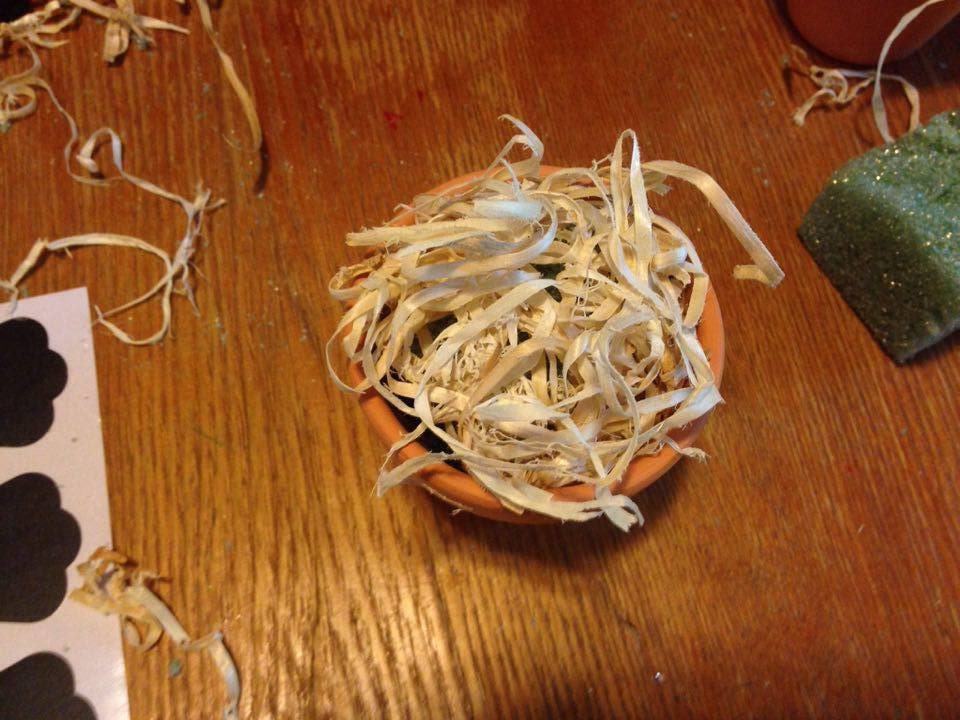 Break a wooden skewer to the length you desire. How tall you want them to stand will depend on the size of your flowers and the size of the pots.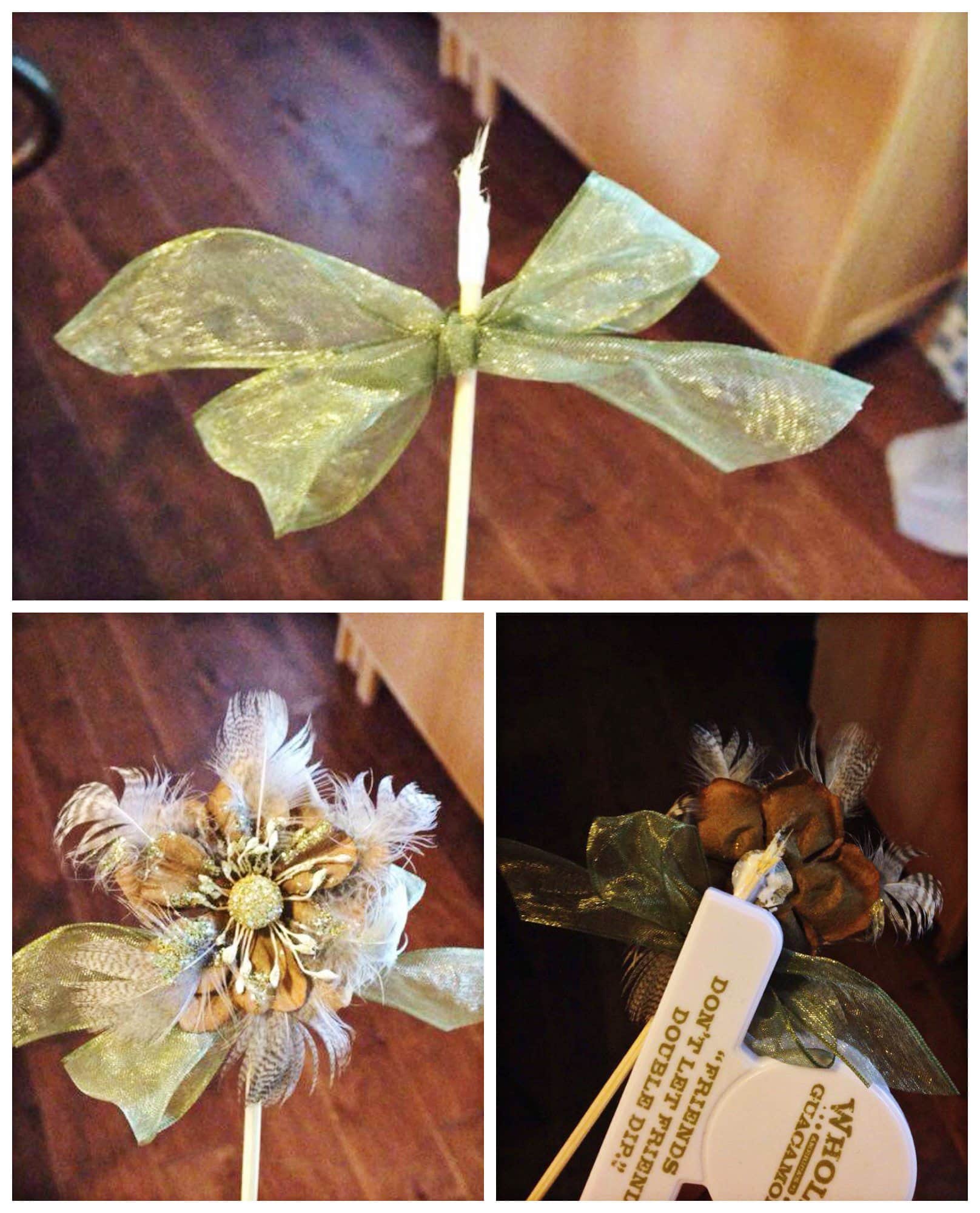 Tightly tie a bow around the skewer using the ribbon. Place glue on the flower back and adhere to the skewer. If you are using tacky glue, use clothespins or chip clips to hold the flower and skewer tightly together while it dries.
Stick the sharp end of the skewer into the floral foam. Write names on each chalkboard sticker and adhere to the front of the pots.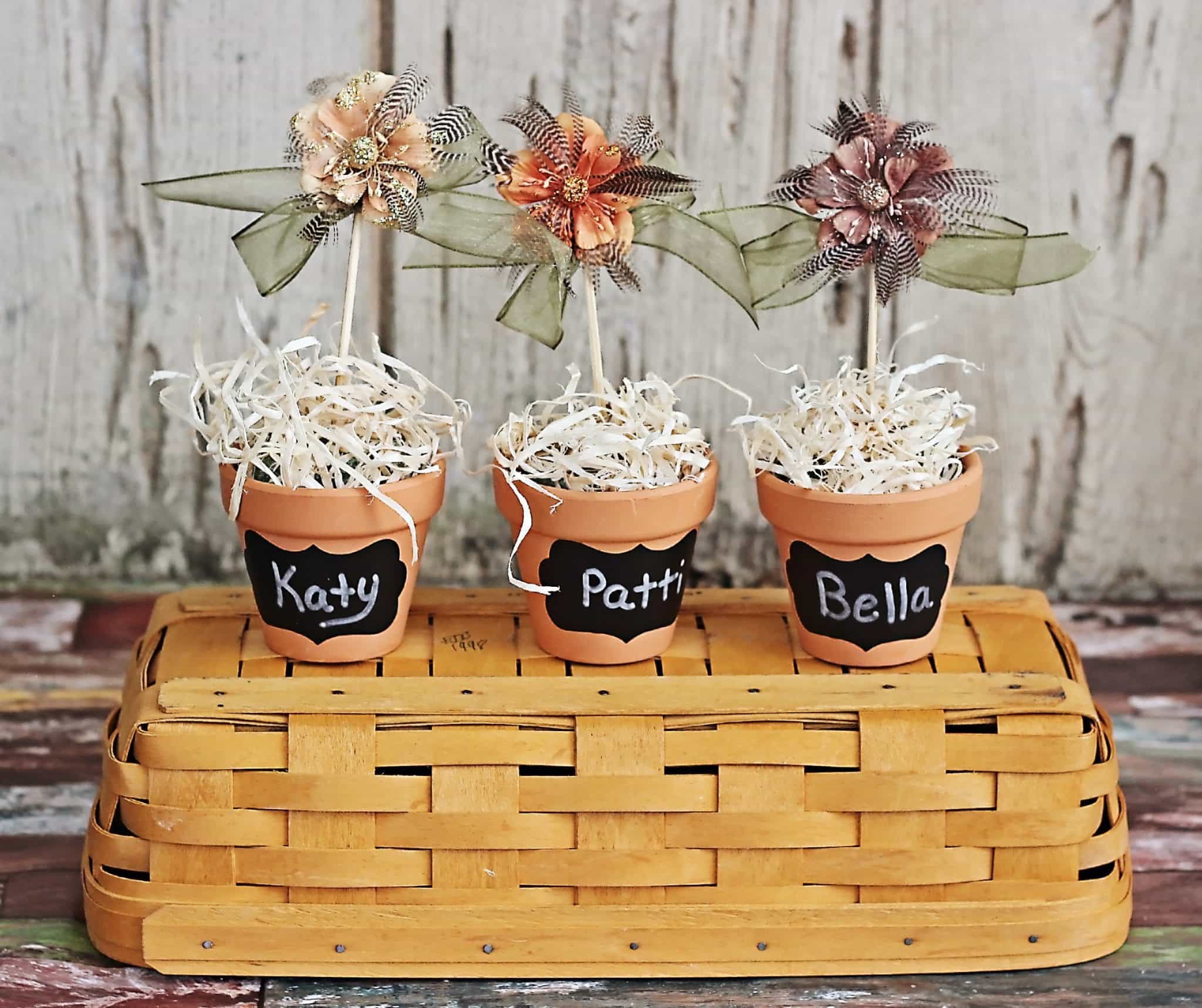 Enjoy our Thanksgiving place card holders! (minus the cards. Haha.) If you host Thanksgiving every year, you can use them over and over! I gave this set to my mom for her celebration.