Whether you need thank you gifts for coworkers, teachers, or the staff at your doctor's office, it can be a challenge to find gifts that are both thoughtful and affordable. Handmade or DIY gifts are a great way to show you truly care without breaking the back, but creating them in bulk for an entire office can be too time-consuming. Use this free printable and just a couple of other items for "sweet" and easy thank you gifts for coworkers that show you care.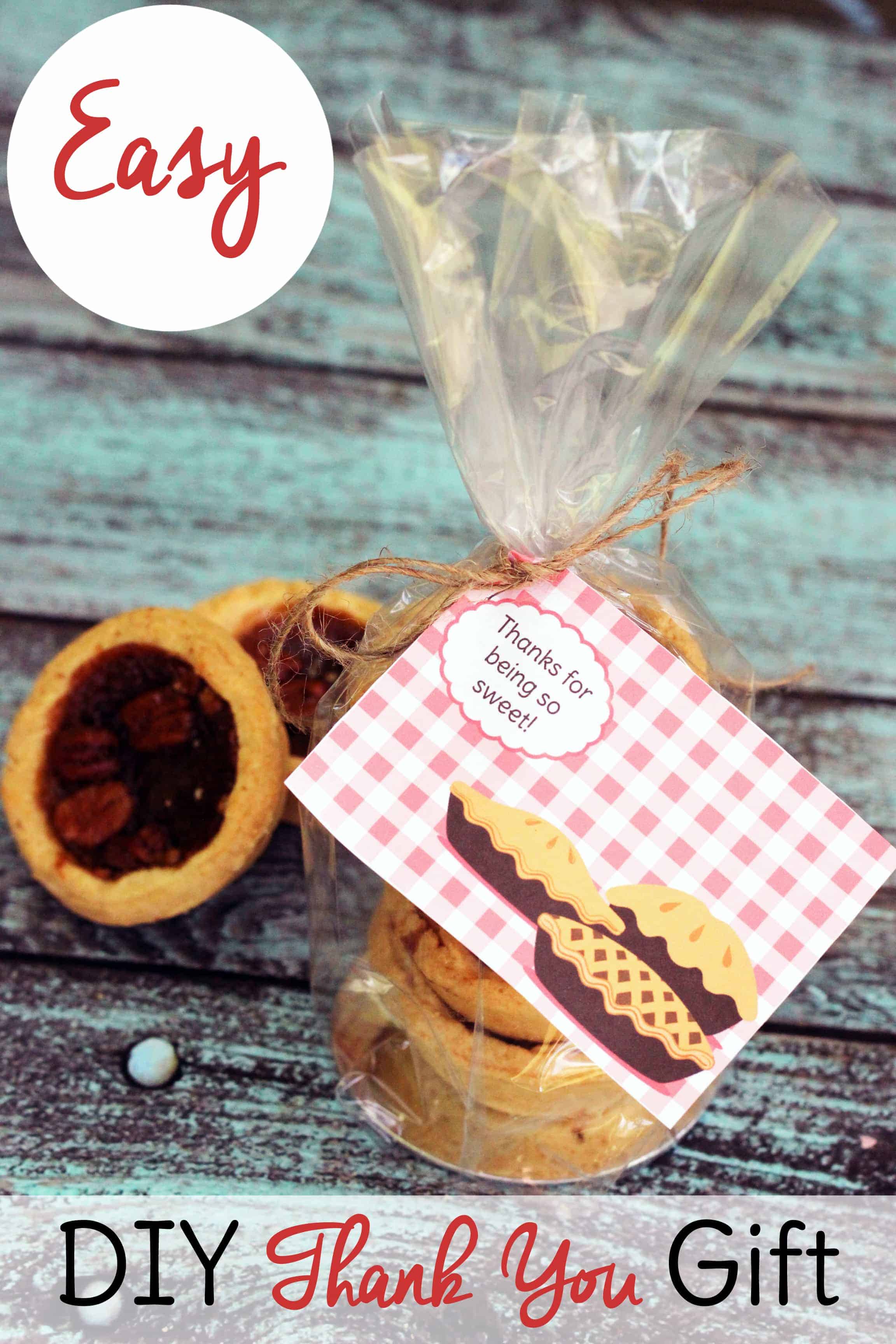 DIY Thank You Gifts for Coworkers with free printable
You will need:
Mini pies, tarts, cookies or pastries from the bakery section of your grocery store (I used pecan pie tarts)
A Wilton favor kit (plus jute or twine if you don't like the ribbons that come with the kit)
The free printable in this post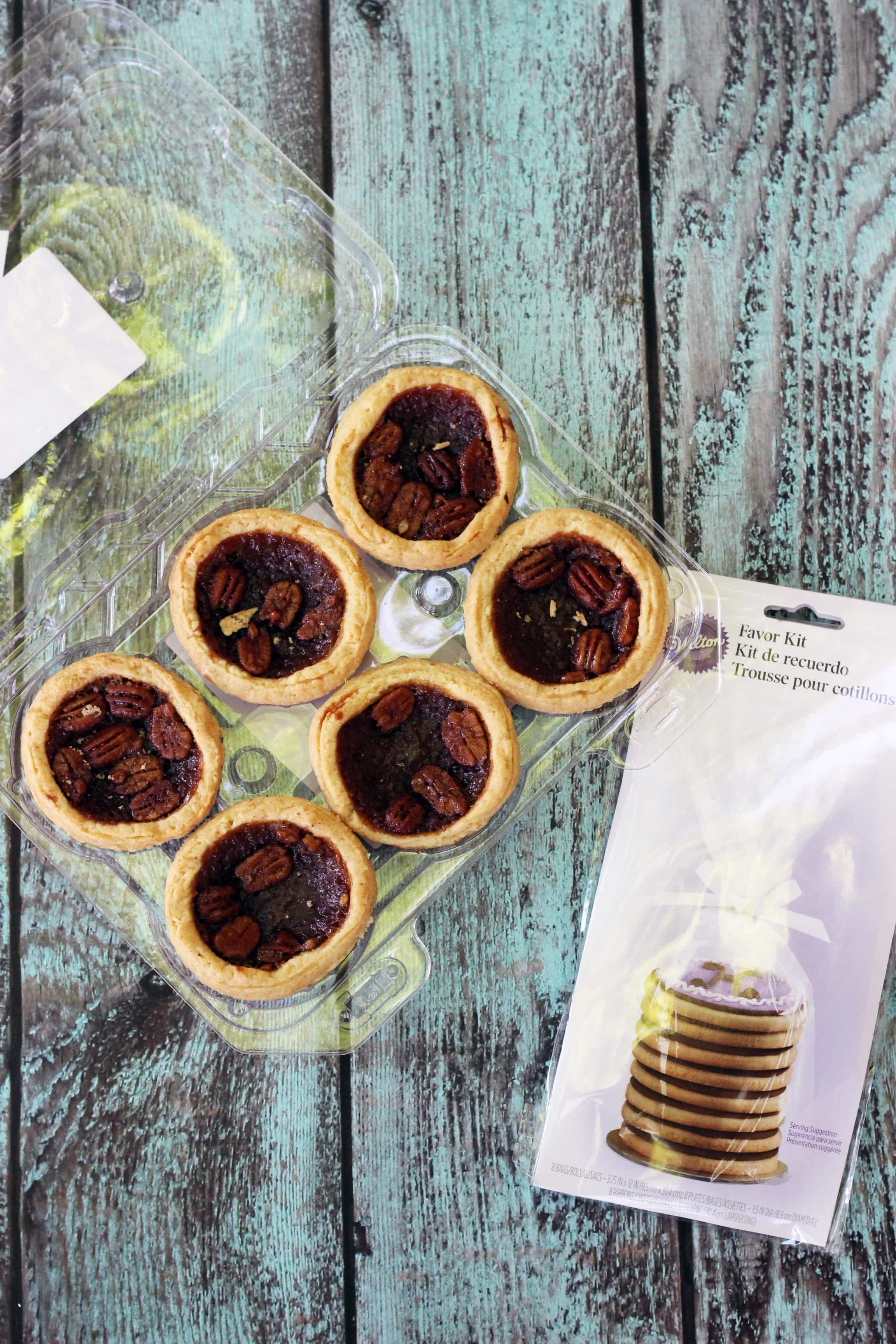 The Wilton favor kit comes with everything but the favors. Place the included cardboard discs in the bottoms of the favor kit sleeves then simply stack your pie tarts (or bakery treat of choice) inside. You can tie off with the included white satin ribbon or use your own raffia or twine. I liked the rustic look of jute with the pecan pies and picnic-style printable.
Repeat for as many gifts as you'd like to make. Attach the free printable below to say thank you! These easy gifts for coworkers double as a gift and a card. Just write a nice note on the back of the printable and you're all set.
(Click the image below for a pdf file you can print right from your PC.)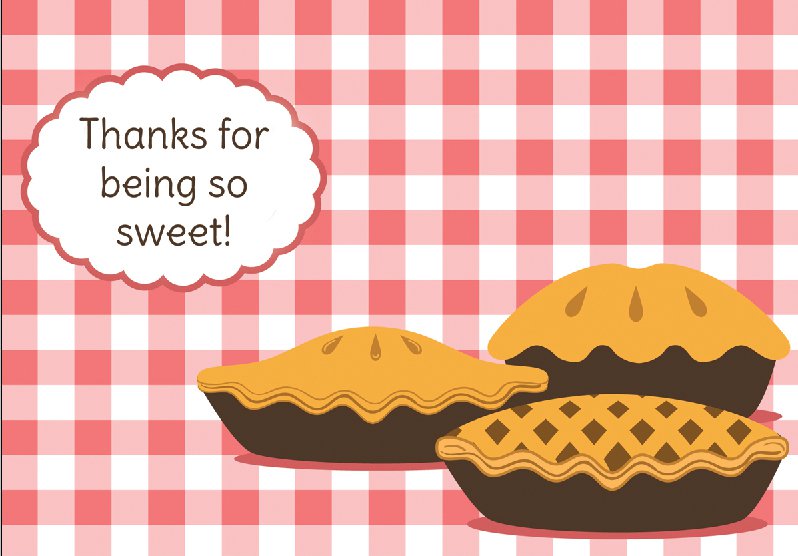 Your coworkers, teacher, or doctor's office staff will appreciate your thoughtfulness, and you'll have the resources to actually give every one of them a gift thanks to the simplicity of this gift idea.
What sweet person in your life will you gift the gift of thanks?