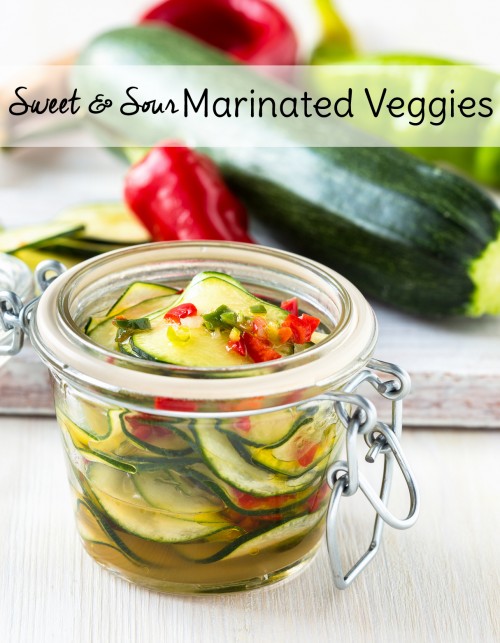 Looking for healthy vegetable recipes? Here's a quick and easy vegetable marinade that was a hit with my family. Hopefully it will have your family eating their veggies too.
Sweet & Spicy Vegetable Marinade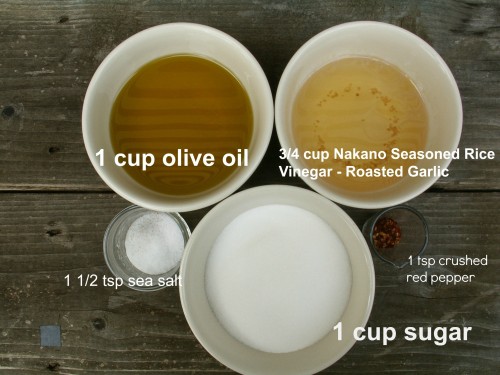 Ingredients:
1 cup sugar
3/4 cup Seasoned Rice Vinegar with Roasted Garlic
1 cup Olive Oil
¼ cup chives, diced
1 tsp  crushed red pepper
1 ½ tsp sea salt
Fresh vegetables of choice
Directions:
Combine all ingredients in sauce pan. Boil 2 minutes.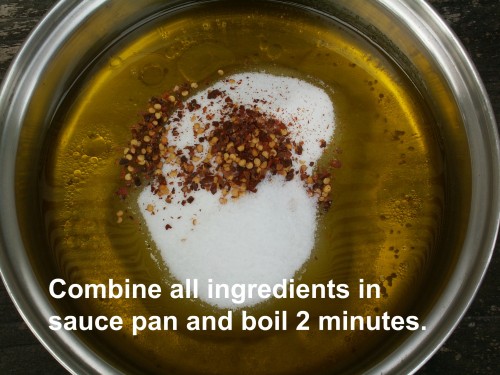 Arrange fresh vegetables of choice in 9×13 dish. Pour hot marinade over vegetables.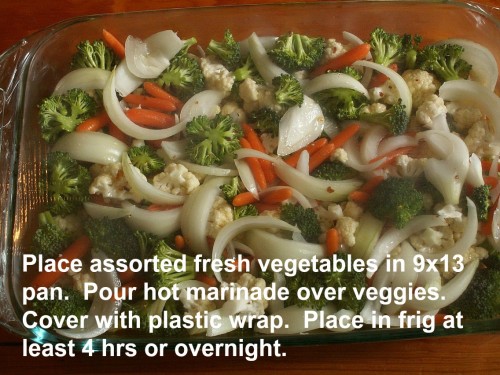 Cover with plastic wrap and refrigerate at least 4 hours or overnight. Will keep in refrigerator at least 1 week. No need to bake! 4 hours will leave your veggies crisp and "slaw-like" The longer they remain in the fridge the softer they get.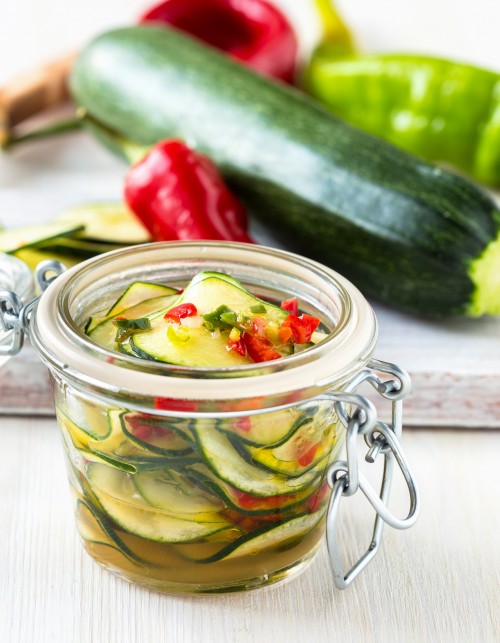 Some mix and match vegetable ideas for your marinade:
Zucchini
Summer squash
Tomatoes
Onions
Broccoli
Carrots
Cauliflower
Cabbage
Green or Red pepper slices
Cucumbers