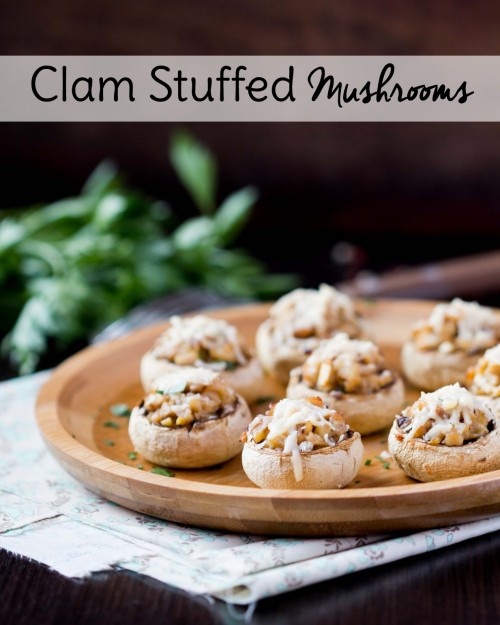 I have really been struggling with anemia this pregnancy and needed some easy recipes that were iron-rich. Here's a tasty stuffed mushroom recipe that will give your red cells a boost! Be sure to use whole baby clams rather than minced or clam pieces if you are anemic. They are more pricey, but their counterparts only contain minimal amounts of iron.
Clam Stuffed Mushrooms Recipe
Clam Stuffed Mushrooms
Author:
Prep time:
Cook time:
Total time:
Easy clam stuffed mushrooms with simple, minimal ingredients.
Ingredients
10 fresh mushrooms, stems removed
1 (10 ounce) can whole baby clams, drained (reserve liquid)
1 clove minced garlic
1/2 small onion, finely chopped
1/4 cup dry bread crumbs
1 tablespoon Italian-style seasoning
ground black pepper to taste
1/4 cup butter, melted
Shredded cheese (optional)
Instructions
Preheat oven to 350 degrees.
Lightly grease a 9×13 inch baking dish.
Arrange mushroom caps hollow side up in the baking dish.
In a medium bowl mix together minced clams, garlic, Parmesan cheese, onion, bread crumbs, Italian-style seasoning and black pepper.
Slowly stir in the butter, using just enough to make the mixture slightly moist (if more moisture is needed, use reserved liquid from can)
Generously fill the mushroom caps with the clam mixture.
Bake in the preheated oven 30 minutes, or until lightly browned.
Top with cheese if desired and place back in oven for 2 minutes or until cheese is melted.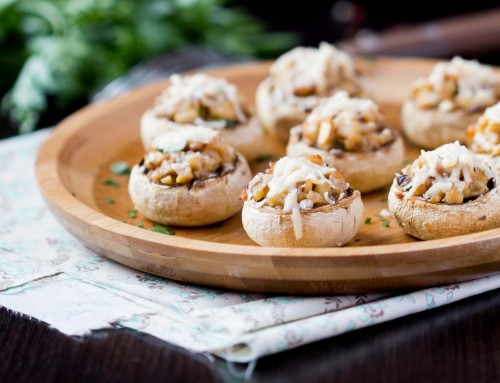 You can always drizzle extra butter on top of your stuffed mushrooms or add more of the breadcrumb mixture rather than adding the reserved liquid. I just needed to keep things a little lower in fat and calories so I could eat as many iron-rich clams as possible. Anemia or no, this stuffed mushrooms recipe is sure to be a hit