This strawberry pot herb garden is such a simple way to participate in Earth Month this year. Being green can be as simple as growing food together with my kids in a pot on our porch. Here's how you can make strawberry pot herb garden of your own!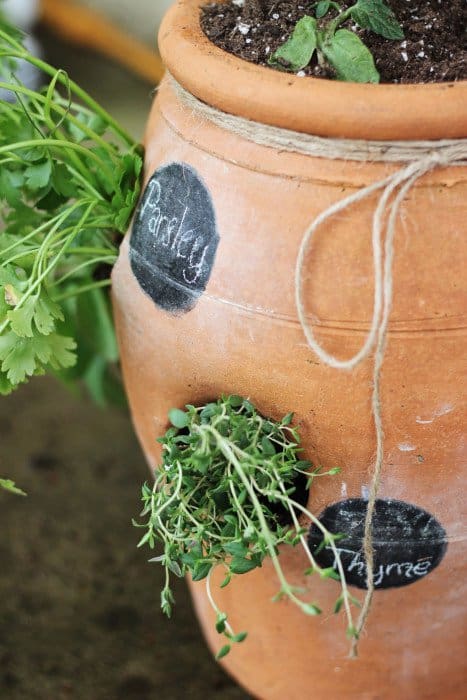 Strawberry Pot Herb Garden
You will need:
A terra cotta strawberry planter
Chalkboard stickers and chalk
Potting soil
Plants to transplant (I used a tomato up top and a variety of herbs around the sides)
Twine or jute
Directions
Place a circular chalkboard sticker near each pot opening.
Add herbs of choice to each opening, filling pot with soil as you go.
Leave room at the top to plant a tomato before filling completely with potting soil.
Label each chalkboard sticker with the corresponding herb.
Tie twine or jute around lip of pot if desired
Water well and place on your porch.
There are already blooms on my tomato plant and thanks to the basil I'll be able to step out onto my front porch one afternoon and gather the ingredients to make bruschetta. You can't eat much more local than that.
Also, I'm looking forward to having plenty of cilantro on hand since our local grocery stores run out of it so often. Guess we aren't the only cilantro fans around! Sweet T and I will enjoy making cilantro cornbread together and talking about where our food comes from and how it grows. She's already learned quite a bit about plants at school so this will complement her learning over the summer. Hopefully I'll be inspiring a future gardener too! (Although the real challenge will be inspiring a future garden weeder. I could use one of those.)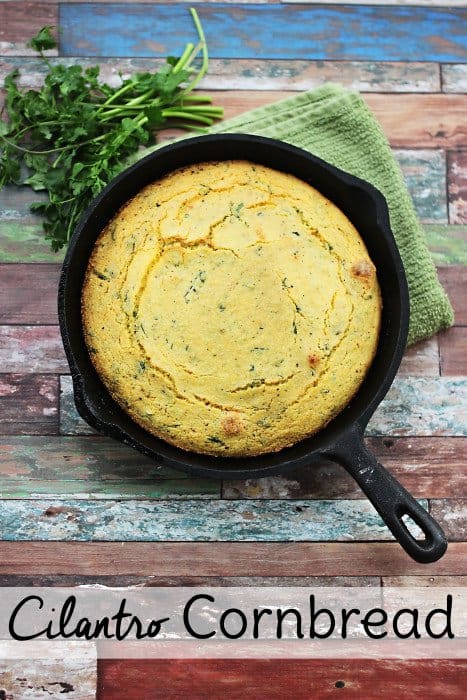 What are some of the simple ways you and your family are going green this year?