*Note: The wording of this post has been changed from the original in order to ensure FDA compliance and may not read as smoothly as it was intended
Gus has been in a terrible mood lately and teething is the culprit. He skipped right over those pointy vampire teeth (are they incisors?) and went straight to molars so we didn't realize he was cutting any since usually they start in the front and work their way back. Finally he got so irritable (that's putting it nicely) we hog-tied him and peeked into his mouth. Three molars were breaking through and making his gums angry. Poor baby!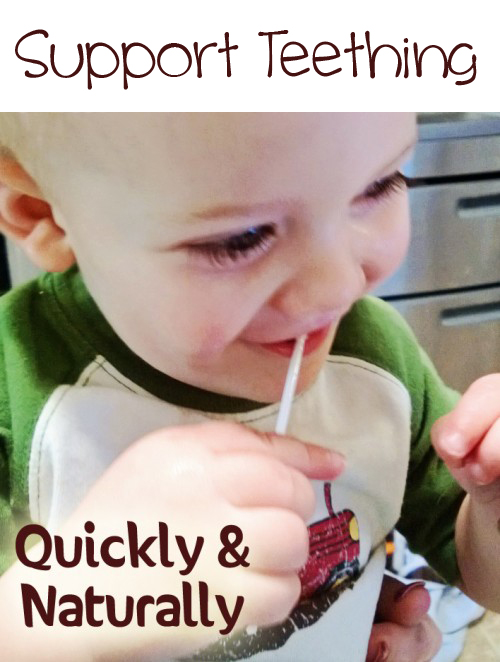 Teething is a normal bodily function. We all go through it! I wanted an natural solution for this natural process if possible. Why? I don't like the idea of putting chemicals in my child's mouth to numb his gums and all-natural teething tablets don't work for us. 🙁 Thankfully Thieves oil came to the rescue again as it has for so many other things.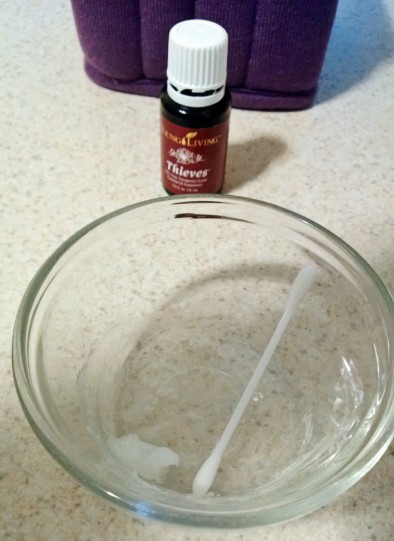 Success! Gus was like a different child just moments after applying.
Here's what to do if your little one is teething:
Add 1/4 teaspoon coconut oil to a small glass bowl. Add a single drop of Young Living Thieves essential oil to the coconut oil and mix together with a Q-tip. Get a glob on the Q-tip and swab it on the angry gums. Repeat until the mixture is gone.
Let me apologize for these pictures. I'm by myself with the kids today so I had to prop Gus on my hip and snap with the camera phone quickly! This is what ya get. 😉
Gus loves the taste so after swabbing him down I let him chew on the cotton swap for a few seconds before taking it away. He thinks it's a treat. Nom-nom!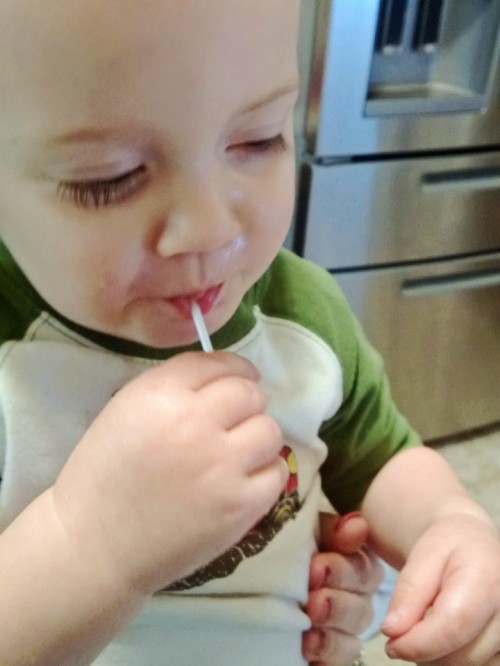 Repeat as necessary! Some days we only have to do this one time. Other days, require applying every couple of hours.
In addition to supporting him through the teething process, I've boosted his immune system by getting Thieves oil into his system. All with one drop of oily goodness.
Thieves is one of the 11 oils that comes in the Premium Starter Kit from Young Living. Click here to make an investment in your family's health today!