I have a confession to make that's going to get my Southerner card revoked if word gets out, so don't tell anyone ok?  I don't really care about college football. *dodges flying tomatoes* 
It's true. It's unacceptable for an Alabama resident, but it is what it is. Know how I fly under the radar? Owning a couple of team shirts and loving me some game day food! If you could care less who's winning this season (except for perhaps the mood it puts the rest of your family in) don't let that stop you from enjoying all the appetizers and finger foods that go along with game day like these Sriracha Chicken Meatballs.
Thanks to your Crock Pot® Slow Cooker, these gluten free meatballs can be ready to serve in as little as two hours!
Sriracha Chicken Meatballs
Ingredients
2 pounds ground chicken or turkey
1/3 cup sriracha sauce
1/2 cup honey
3 tbsp gluten free soy sauce
1 Tbsp sesame oil
2 tsp red pepper flakes
1/4 cup chopped chives garnish
Toasted sesame seeds for garnish
Directions
Combine sriracha, honey, soy sauce, red pepper flakes, and sesame oil and set aside.
Form 2″ diameter meatballs from the ground chicken or turkey
3. Oven-broil meatballs for 4 minutes on each side
4. Place meatballs in Crock-Pot® Slow Cooker and top with sriracha sauce
5. Cook 2-3 hours on low then sprinkle with toasted sesame seeds and chives. Serve plated or on skewers.
Easy breezy and gluten free so that everyone can enjoy game day. This Crock-Pot® Single Hand Cook & Carry® 6-Quart Oval Slow Cooker, is perfect for bringing football food on-the-go too just in case the party isn't at your house. Why?
Easy-Grip Handle For Single-Hand Carrying
Countdown Digital Timer
Convenient WARM setting
Removable Stoneware
Cord Management Keeps your cord securely wrapped for transporting
Secure-Fit Locking Lid
Dishwasher-safe stoneware and glass lid
Serves 7+ people
6-quart capacity
Steak for an easy dinner. You'll fall in love with Crockpot meals live I have!" width="700″ height="373″ />
If you're looking for more delicious Crock Pot® Slow Cooker recipes, click the link to visit crock-pot.com for inspiration.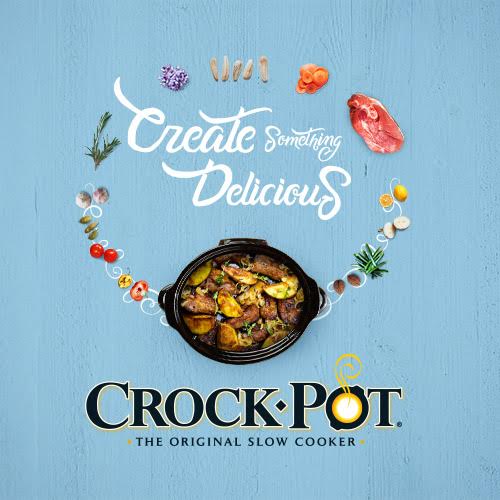 Sponsored post by Mirum Shopper and Crock-Pot®. All opinions are my own.