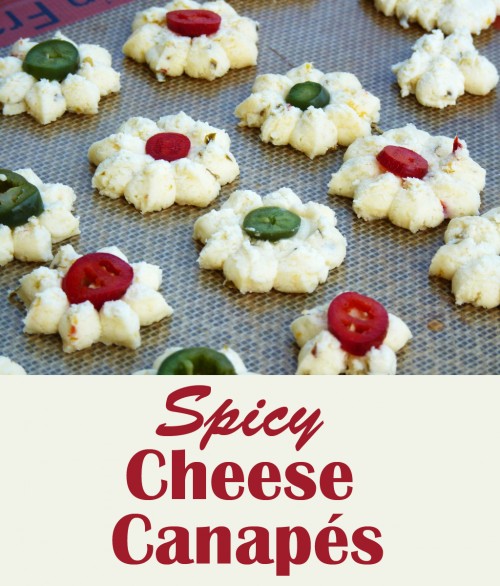 Use pepper jack cheese and garnish with jalapenos for a festive look that is perfect for holiday parties. Use cheddar for a milder version. The fantastic thing about these canapés is that they can be made ahead and frozen allowing you to get some of the holiday work out of the way a little early. Now you have no excuse for using cheez whiz again!
You will need:
1 box shaped crackers
1 pound cheese of choice
cookie press
KitchedAid stand mixer – don't attempt this recipe with a hand mixer. You will wind up with a burned-out motor
Cut room temperature cheese into cubes and place in KitchenAid Stand mixer's mixing bowl. Use the flat beater attachment to beat cheese until it is the consistency of cookie dough. This took about 5 minutes on speed setting #4 in my 7-quart KitchenAid Stand Mixer.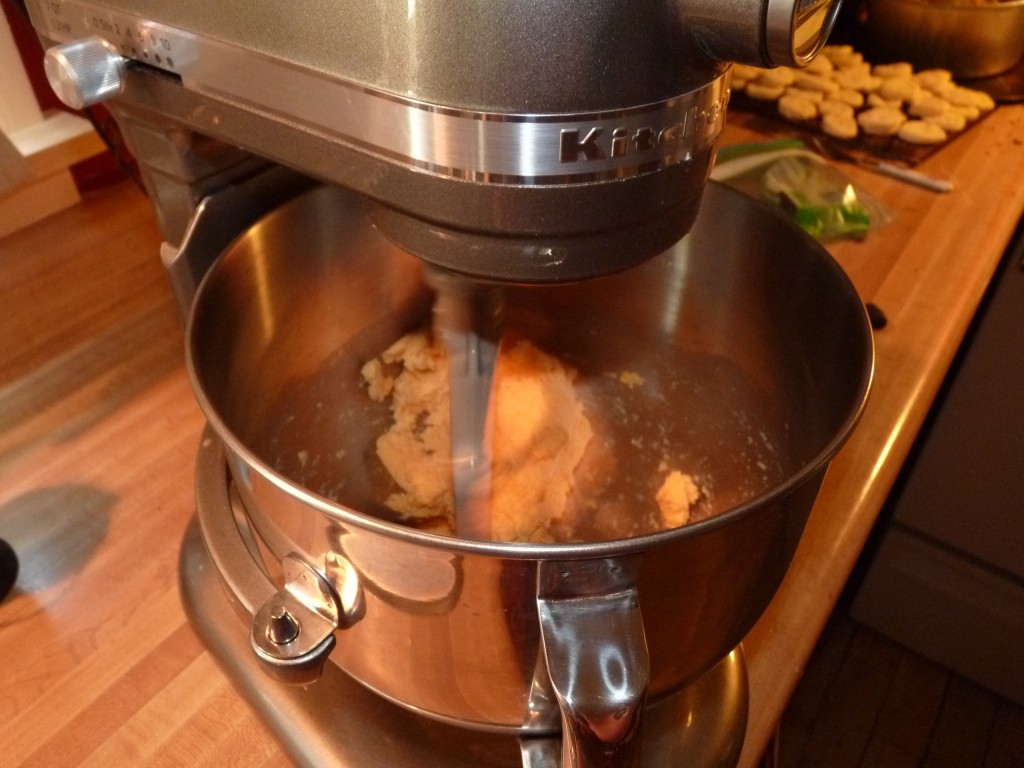 Once the cheese is the proper consistency, place the cheese in a cookie press just like you would with cookie dough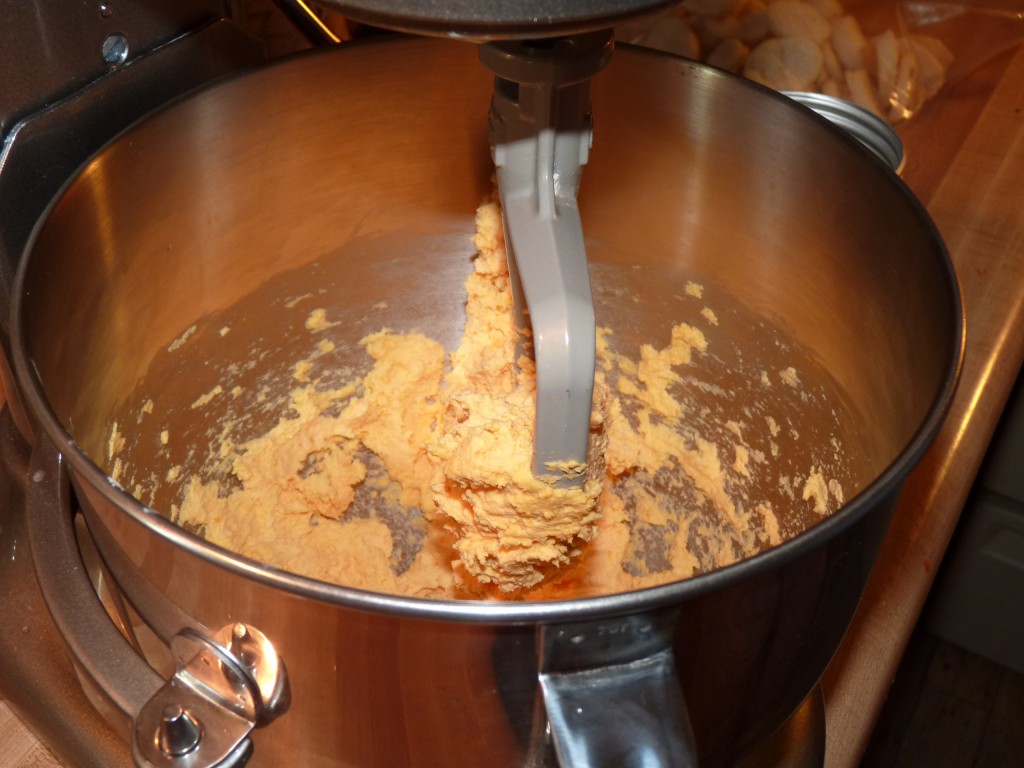 If you are serving the canapés the same day you may press them directly onto a cracker. If you'd like to freeze them for later use, press them onto a cookie sheet and freeze. Once the canapés are flash frozen, you may remove with a spatula and place them in a freezer bag for later use.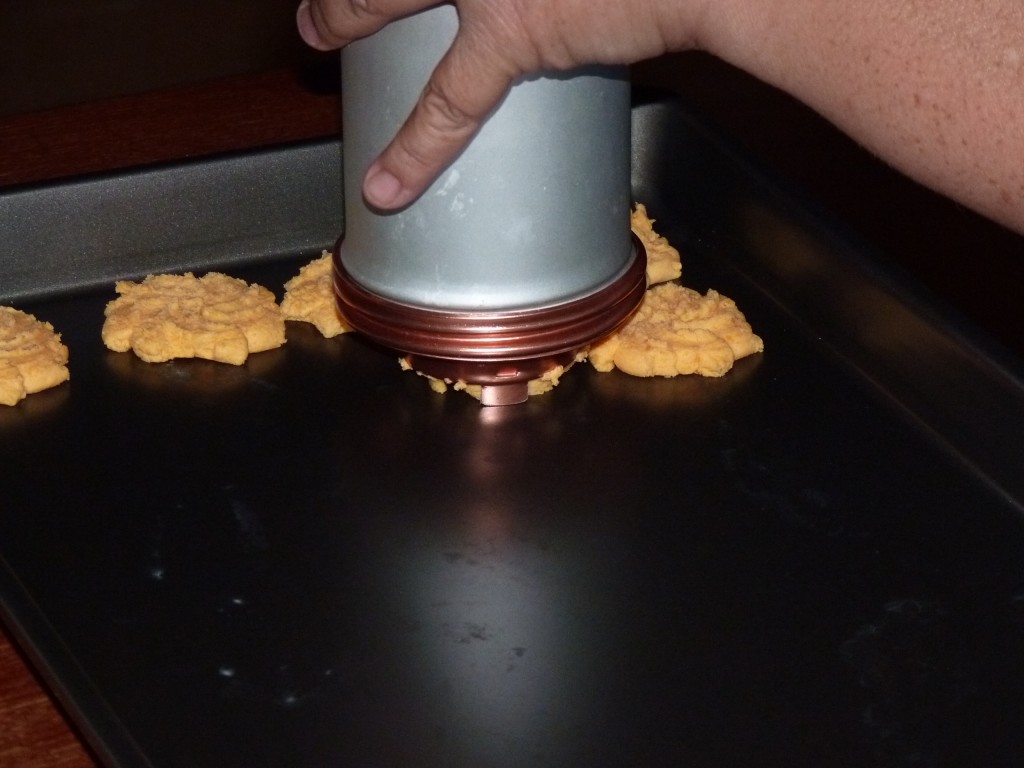 I opted to freeze the cheddar and most of the pepper jack for later but reserved some of the pepper jack canapes as a surprise for Hubs. He loves pepper jack cheese!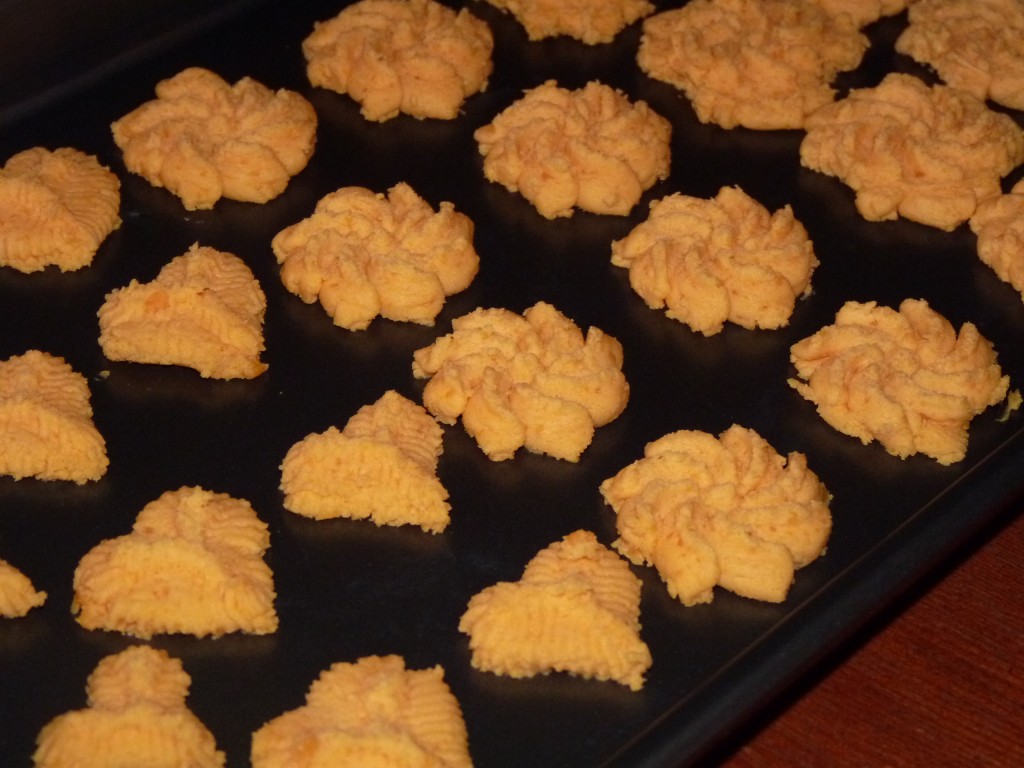 Using the wreath disc on the cookie press and garnishing with red and green jalapenos makes these so festive.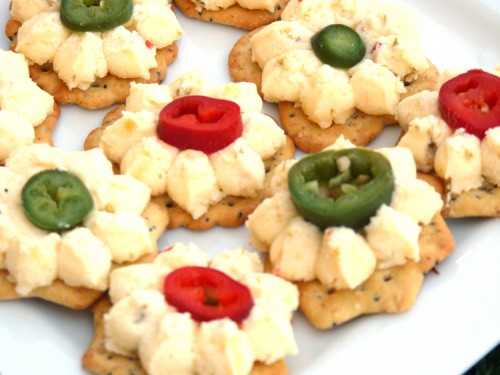 When you are ready to serve from frozen, simply thaw slightly and place the canapes on crackers before they reach room temperature so they maintain their shape. Garnish as desired and serve at room temperature.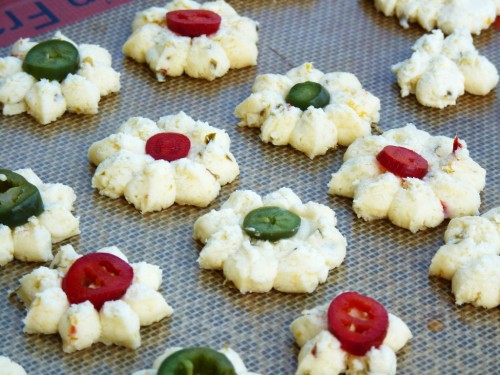 Here are some other variations if you are feeling creative...
Christmas trees – press white cheddar into Christmas tree shapes. Garnish with chopped parsley and bits of pimento and serve on square crackers
Valentine's Hearts – press white cheddar into heart shapes. Garnish with a slice of red-eyed olive and server on heart-shaped crackers
Dagwood Delight – Place thinly sliced strips of cold cuts onto a variety of crackers then top with cheese and shape of choice
Alpine – Press swiss cheese onto nut bread squares and top with gherkin