This easy summer snack idea makes a chocolaty tropical treat! You won't have to heat up your kitchen to create this simple pineapple snack, and it only takes minutes to prepare!
These pineapple snacks will keep for up to 24 hours in the refrigerator so make them ahead for your next summer cookout or get-together. They are perfect to make on Saturday evening for that Sunday potluck too. No muss no fuss on a Sunday morning!
Pineapple Snack Recipe
Simple Pineapple Chocolate Snack
Author:
Ingredients
1 fresh pineapple
1 cup Wilton dark cocoa melts
1/2 cup sweetened shredded coconut
1/2 cup chopped macadamia nuts
12 maraschino cherries with stems
Instructions
Line a cookie sheet with wax or parchment paper. Set aside.
Cut off the top and bottom of the pineapple.
Slice the pineapple into rings, leaving the skin on.
Cut the pineapple rings into wedges and lay on the cookie sheet. Cover with plastic wrap and chill for 30 minutes.
In a microwave safe bowl, microwave the dark cocoa melts for 45 seconds. Stir. Continue to microwave in 15 second intervals until completely melted. Stir after each interval.
Dip a pineapple wedge into the melted chocolate. Lay on cookie sheet. Before the chocolate hardens, sprinkle with coconut and macadamia nuts. Gently press a maraschino cherry into the chocolate.
Repeat step 6 until all of the pineapple wedges are decorated. Cover cookie sheet loosely with plastic wrap and chill for 30 minutes until the chocolate is completely hardened.
Serve within 24 hours. ENJOY!!
Chocolate pineapple snacks make for an easy dessert or after school snack too. It's like a little bit of summer in your mouth! They are gluten free too so serve them up with your other gluten free kid's snacks when the are tired of the same old, same old and eager for a little variety.
Check out this post with 50 other ideas for gluten-free kid's snacks!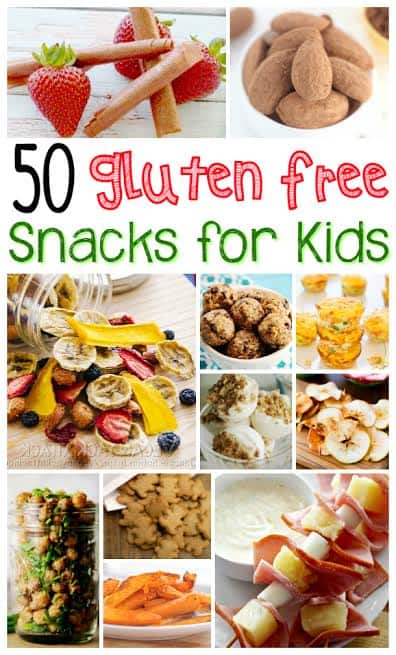 gluten free snacks for kids for inspiration! Some of them make great gluten free lunches for kids too.