There's more shellfish to enjoy this week at Sam's Club so I'm a happy camper.


Shrimp has been one of my favorite foods since I was a little girl. Today and tomorrow you can sample shrimp at your local Sam's Club…with a twist: Shrimp Spring Rolls!

Ya'll, these are GOOD. I liked them better than the ones served at Chinese buffets. SeaPak Shrimp Spring Rolls can be baked or deep fried, but I recommend just baking them. They were so crisp they tasted fried, but without being too greasy. The greasiness is my main complaint about the Chinese buffet spring rolls. Hubs loved them too and he's not normally a spring roll fan.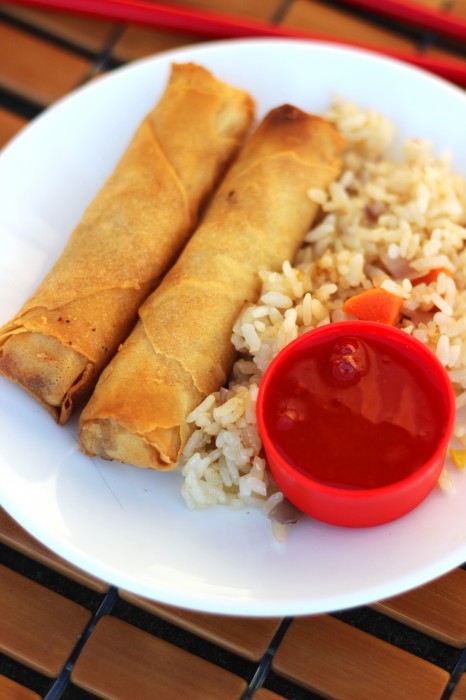 I served them with some fried rice and the Thai Chili Dipping Sauce included in the box for a scrumptious weeknight dinner. So far this is my favorite meal of all the Sam's Club seafood I've had the opportunity to sample. Glad we have more in the box so I can make another dinner out of them.

I hope you've had fun sampling seafood at Sam's Club. There's only one more week of the event left!

Disclaimer: This post is sponsored by Lunchbox. All opinions are my own.