Burlap is so popular right now. I recently saw a pin on Pinterest titled "All the Burlap Crafts in the Universe" which made me smile. We even just bought a burlap Christmas tree skirt in preparation for the holidays.
If you've been getting your burlap on, you've probably got quite a few scraps lying around. Don't throw them away! Here's a special way to use scrap burlap.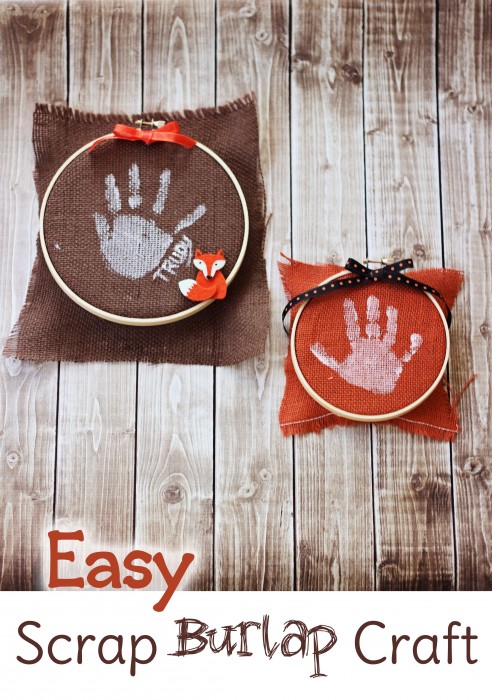 Scrap Burlap Craft
You will need:
Scrap pieces of burlap
Acrylic Paint
Foam paint brush
Wooden Embroidery Hoops
Ribbon
Acrylic paint marker for lettering
A child's hand…and the child too. Don't separate them. 😉
Step 1 – Spread paint on the child's hand using the foam paint brush. Be sure to fill in all the little crevices and get paint on the tips of their fingers too. You want their hand thoroughly coated but not dripping.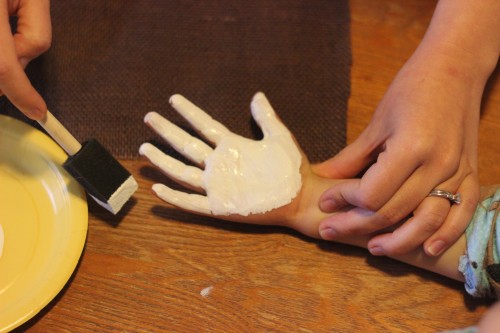 Step 2 – Create a handprint on the center of your scrap piece of burlap. I did one for Sweet T and one for Gus too.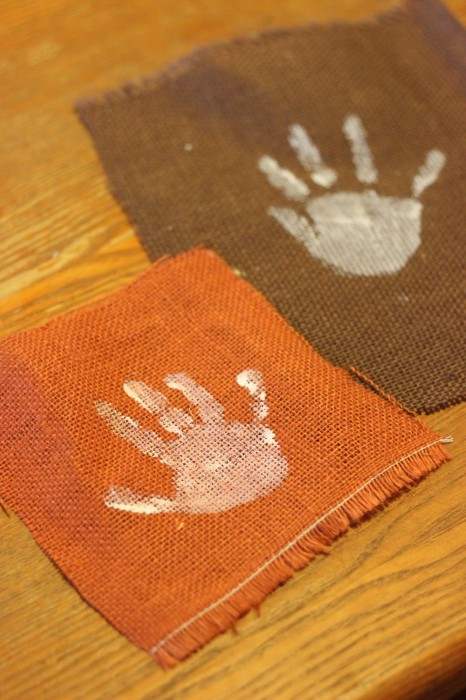 Step 3 – Use an acrylic paint marker to write the child's name, initial, the date, or other information if you prefer. Allow to dry
Step 4 – Secure burlap in embroidery hoop
Step 5 – Glue on ribbon or other embellishments if desired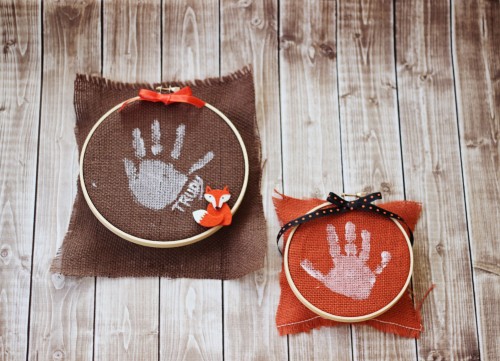 I just left my edges raw and square. You can straight stitch your edges to prevent raveling or even trim the edges away completely.