Fresh Cranberries went BOGO at Publix a couple of weeks ago and so I decided to try some cranberry scones. If you are short on time or just plain lazy like me, use baking mix and whipped topping to have your scones on the table in a jif. Note that these scones are not very sweet, but are more like a biscuit. If you prefer sweeter scones, slightly reduce the amount of baking mix and increase the sugar to taste.
Ingredients
Scones:
3c Baking Mix such as Pioneer or Bisquick
1c fresh cranberries
2T sugar
1/4c heavy cream
2 eggs, beaten
Glaze:
1/4c lemon juice
1c powdered sugar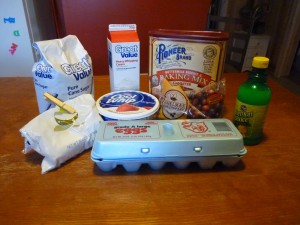 Heat oven to 400 degrees. In a medium bowl, combine baking mix, cranberries, and granulated sugar. In a separate bowl, combine eggs and cream. Pour liquid mixture into dry ingredients and mix until moistened (dough will be crumbly. See photo below.) Do not over-mix or the scones will be hard.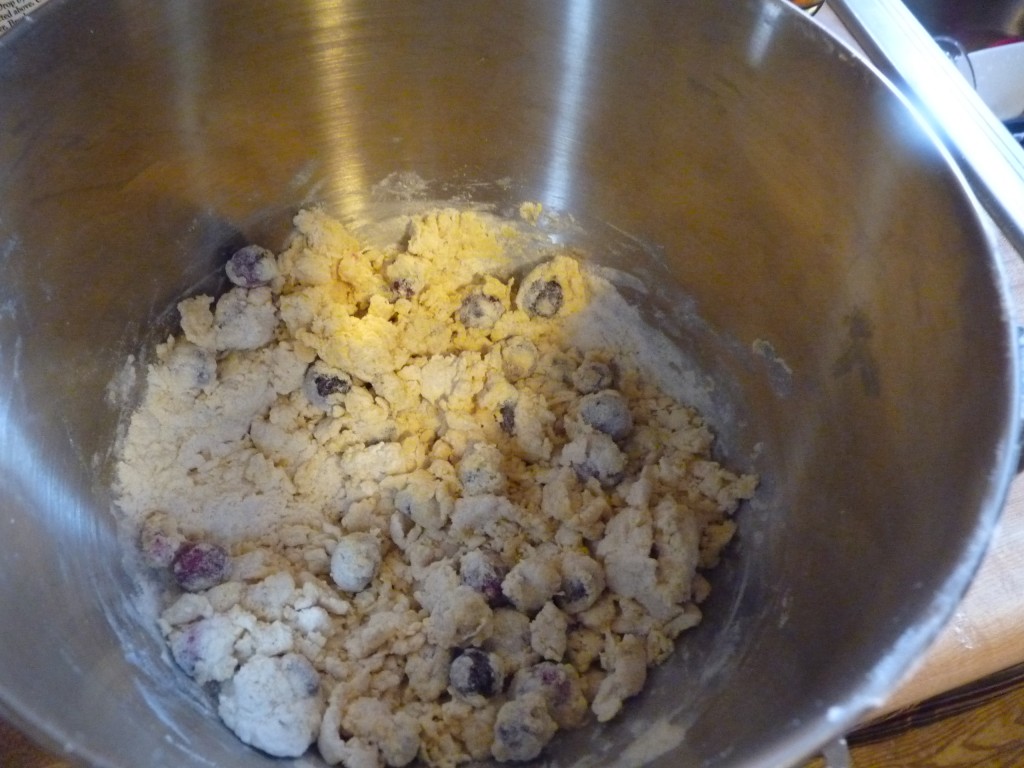 Turn dough onto very lightly floured surface (I used way too much!) and press into a disc approximately 9″ round and 1/2″ thick. Slice disc into 8 equal wedges.

Here's where it gets tricky. Since the wedges are so crumbly, use a spatula to transfer to an ungreased cookie sheet. You'll probably have to use your hands to press some of the wedges back into shape and keep them tight. Bake for 10-12 minutes or until golden. While scones are baking, whisk together lemon juice and powdered sugar until smooth. Drizzle or brush over warm scones.Top with whipped cream or whipped topping before serving.