Thank you Brawny® Tear-A-Square® for sponsoring this post. Think of all the ways you can Put a Square There!
Does your hometown have a rock hiding group? Maybe you've seen a pretty, painted rock at your local park or library and wondered what it was doing there. Hide-and-go-seek rock groups have sprung up all over the country over the last couple of years and with good reason. These groups are a fun way to bring communities together and spread a little cheer around your neighborhood. I actually co-founded the rock group in our little town and we made the local paper last year!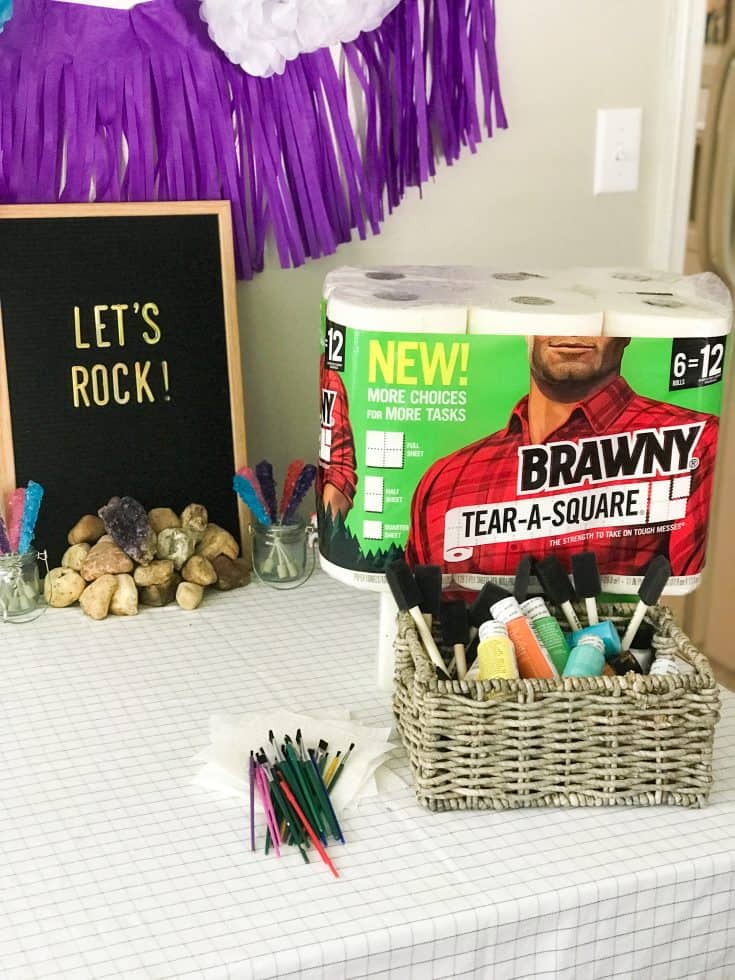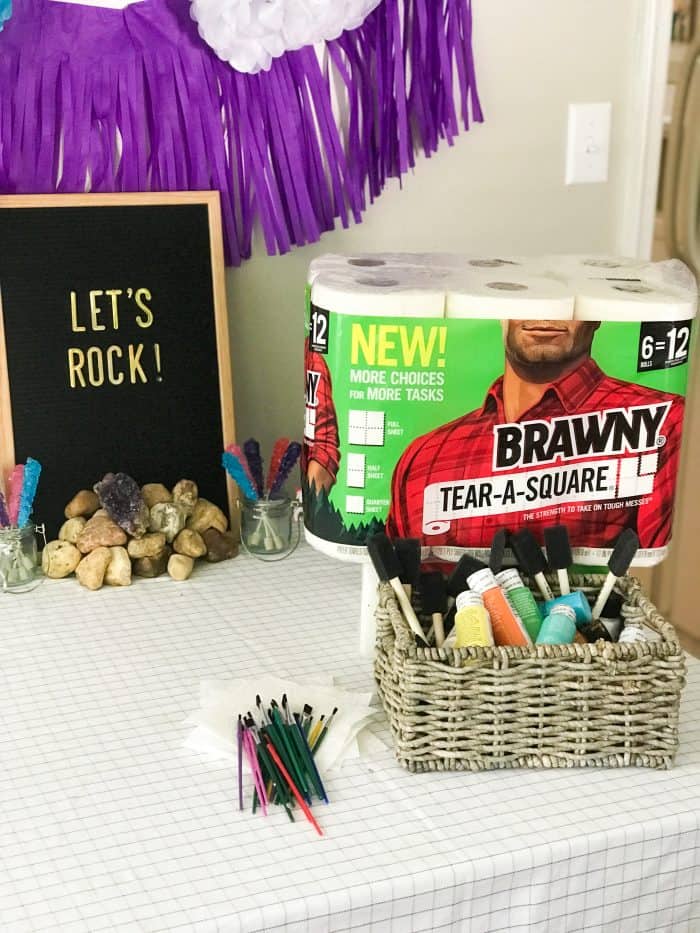 When Brawny® reached out and asked me to host a home party featuring their new Brawny® Tear-A-Square® paper towels, I knew right away I wanted to throw a rock painting party for the kids. Rock painting is a fun summertime activity to do with kids and their friends, and we certainly made use of Brawny® Tear-A-Square® paper towels with all the messes and art we created.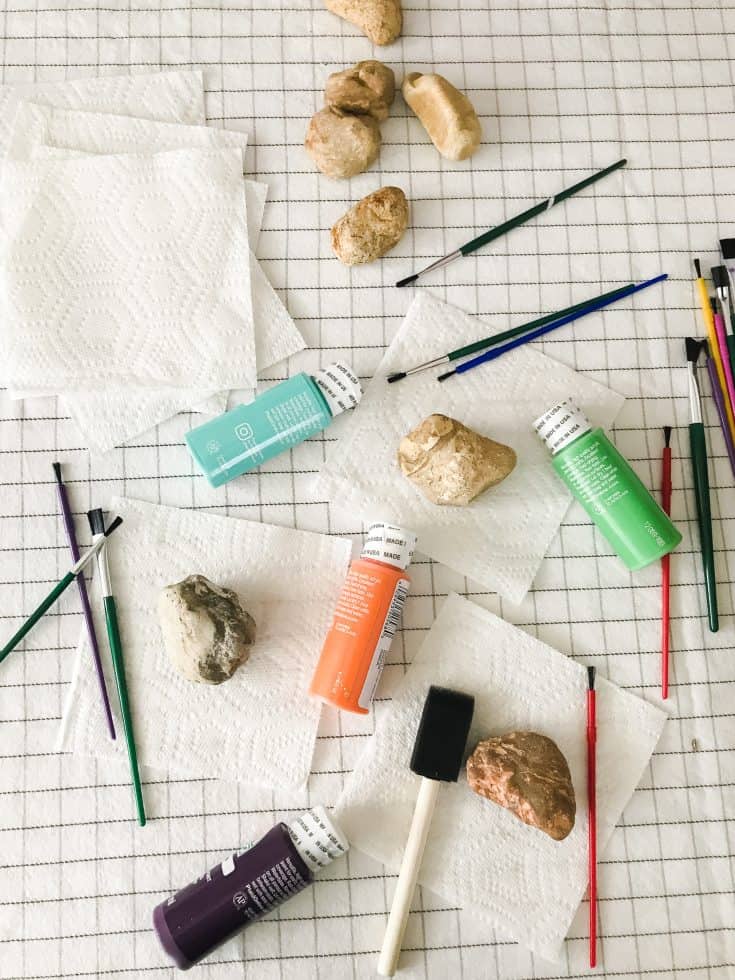 New Brawny® Tear-A-Square® paper towels have a quarter sheet size option that lets you use just the right amount of paper towel without any going to waste.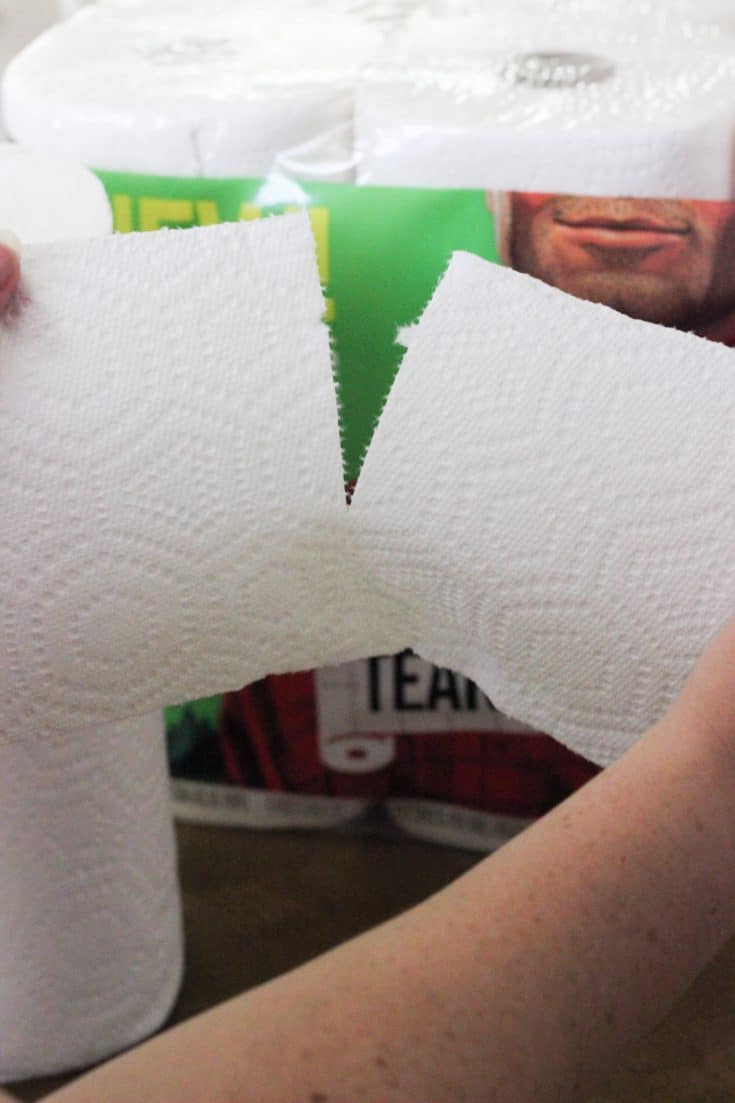 We found several ways to #PutASquareThere during our rock painting party including:
Giving our painted rocks a place to dry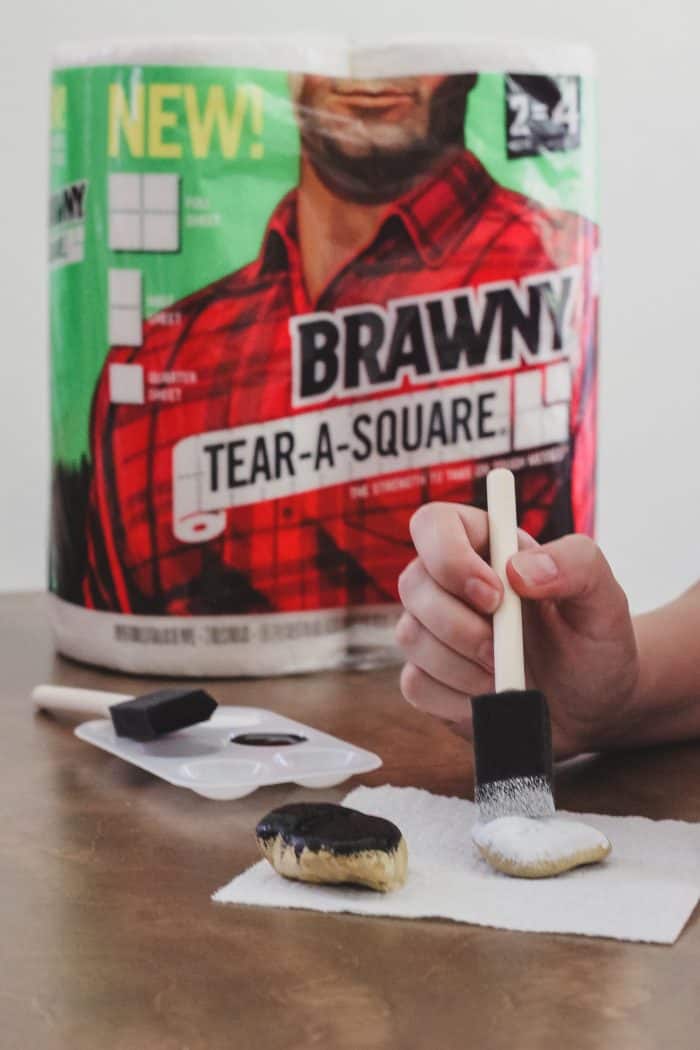 Cleaning off our paintbrushes before switching colors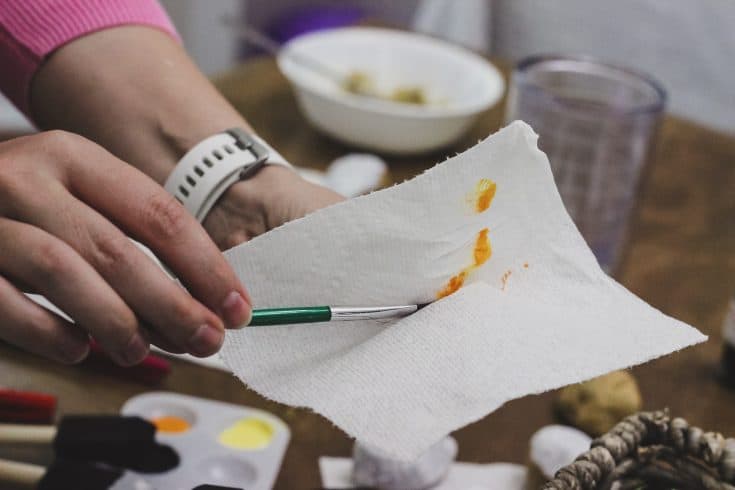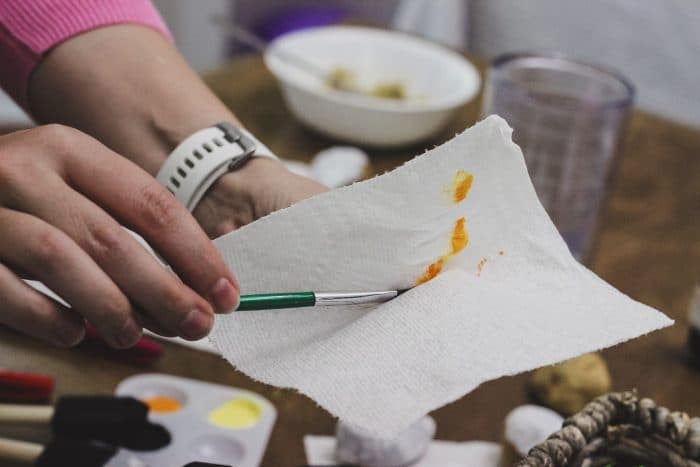 Grabbing a snack to munch on without needing a plate
Cleaning up little hands (and elbows!) afterward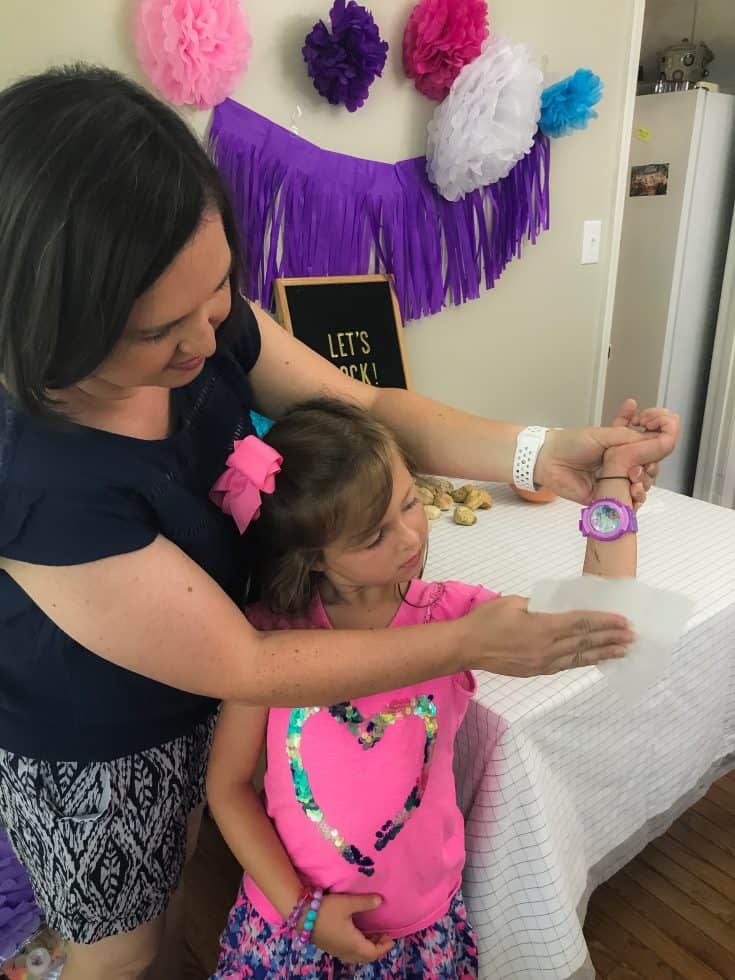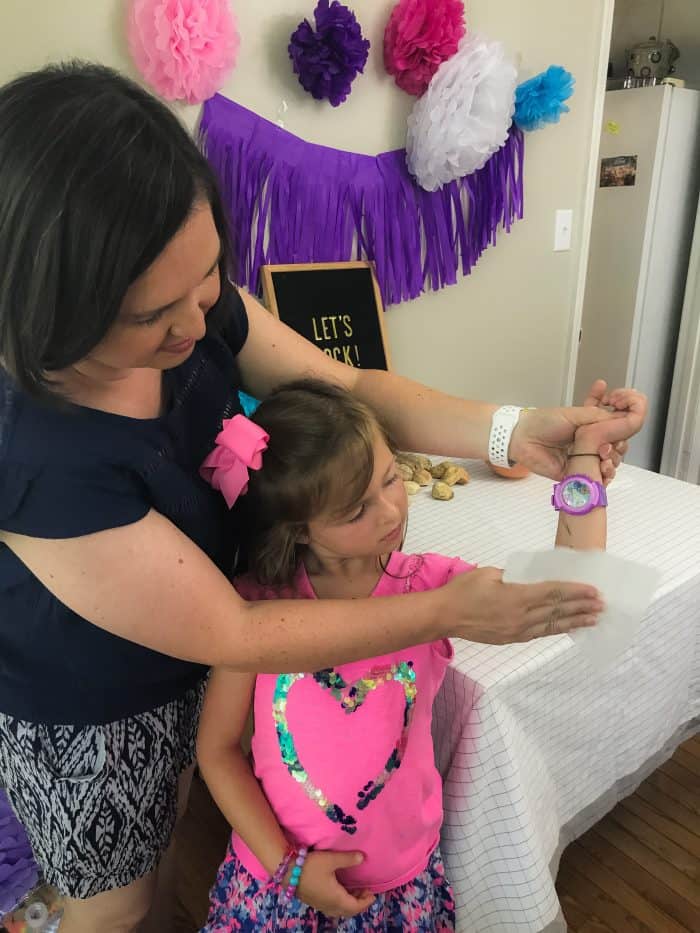 With Brawny® Tear-A-Square® paper towels you can still enjoy the flexibility of three different sheet size options (full, half and quarter) all with the strength of Brawny.®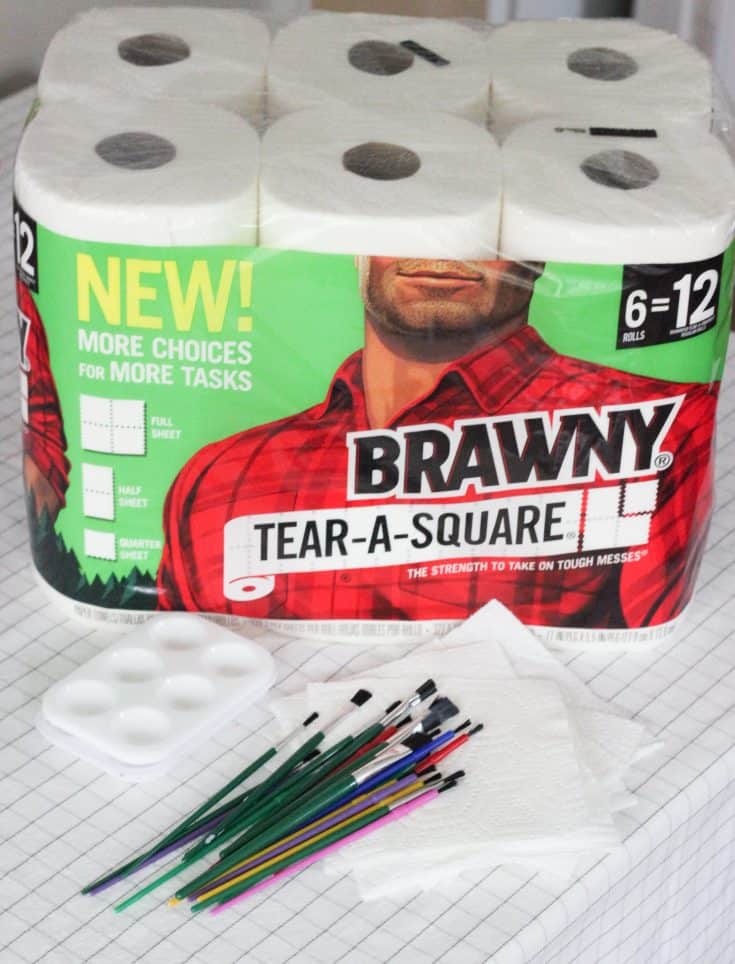 Sweet T helped with the planning of our rock painting party and chose a unicorn theme, because why wouldn't she? I brought the theme together using rock candy in unicorn colors and mixing in a couple of amethyst crystals along with our river rocks that were waiting to be painted. Of course, we painted some unicorns, rainbows, and "sprinkles" rocks while we at it! It was a magical time with some magical people we are happy to have as friends.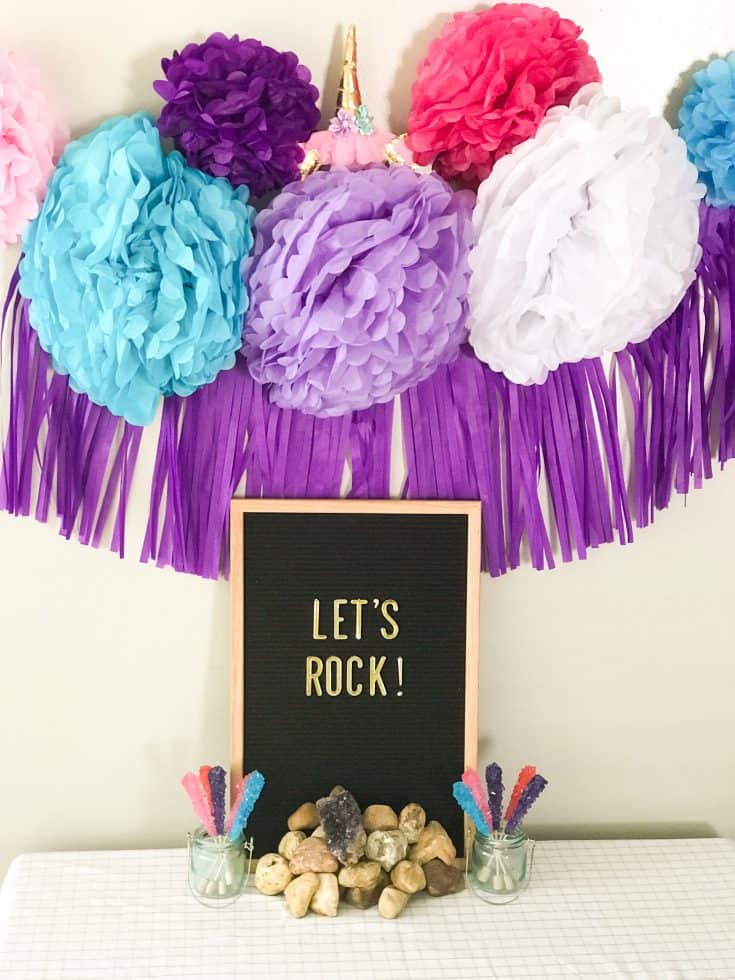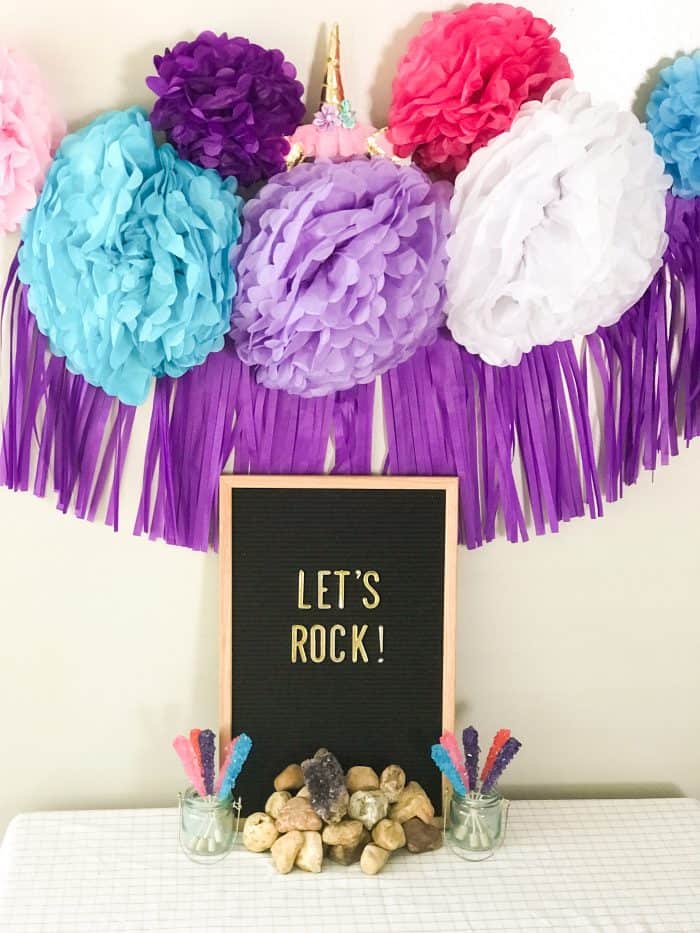 Below are a few tips for hosting your own rock painting party:
Find plastic paint trays at your local dollar store to keep everyone's colors neatly separated.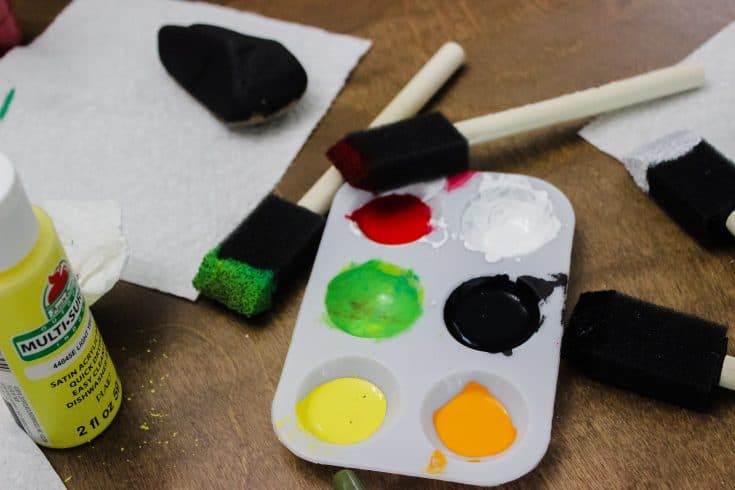 Prep some of your rocks the day before by giving them a black or white base coat for a fresh canvas for your little artists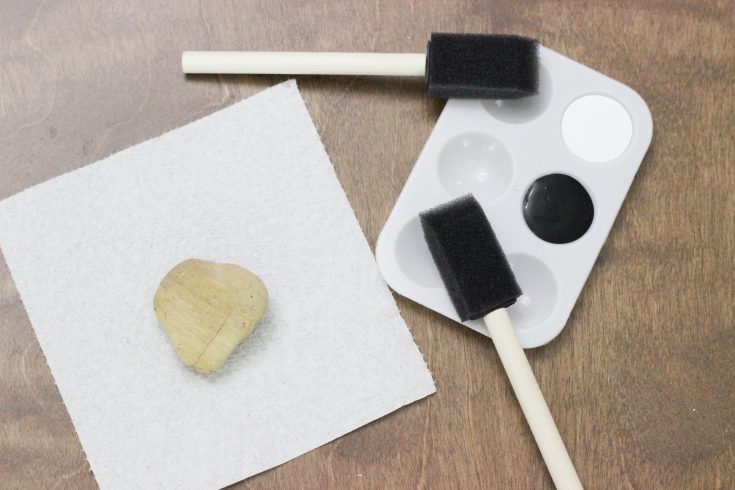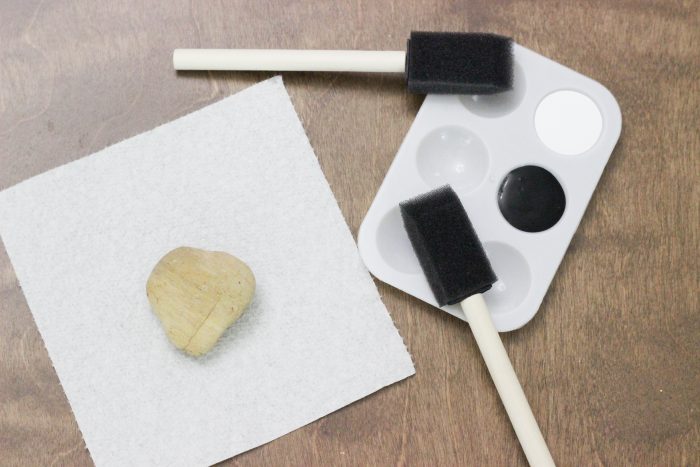 Felt-tip markers or paint pens work great for adding small details to your rocks or sketching out an outline to fill in.
Use a dotting tool (often found in the nail polish section) to create mandala rocks or add little details like I did with my cactus rock.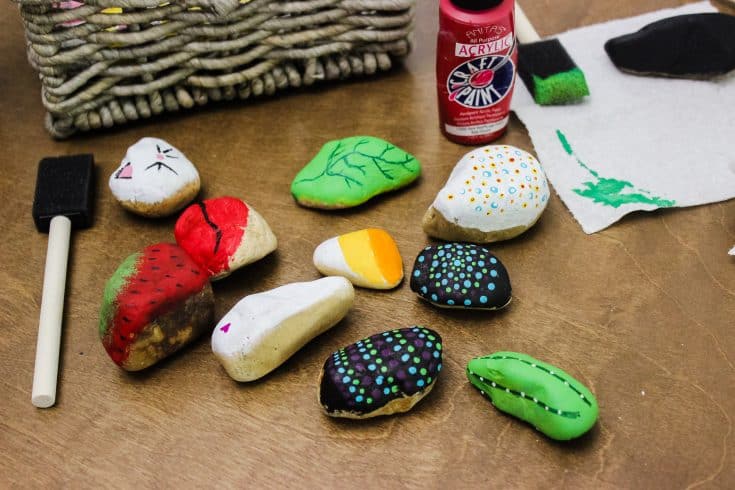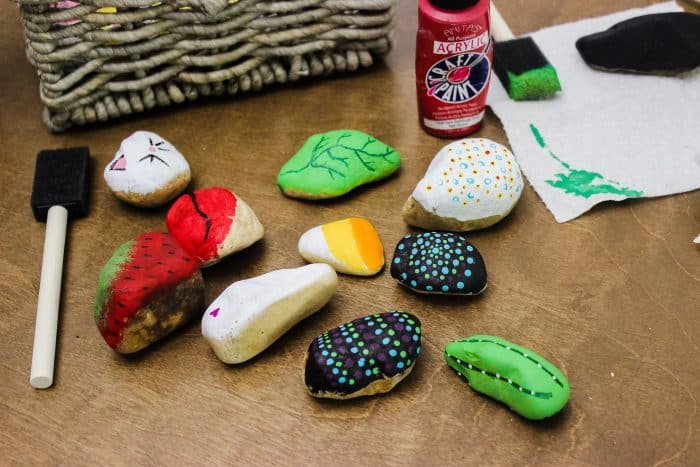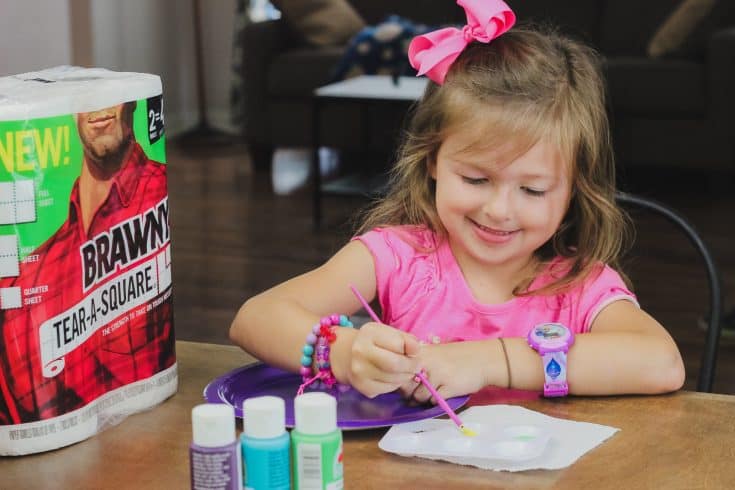 If your rocks are going to be hidden outdoors, be sure to spray them with a clear coat sealant before sending them out into the world. This makes your rocks extra shiny and pretty too!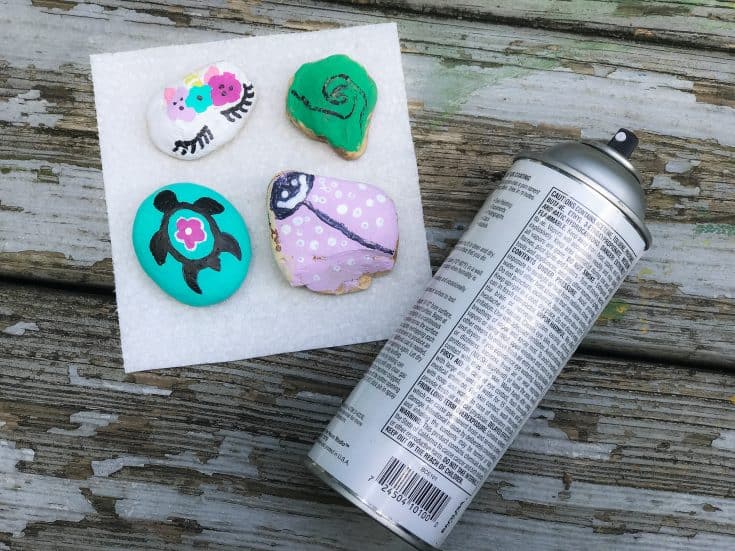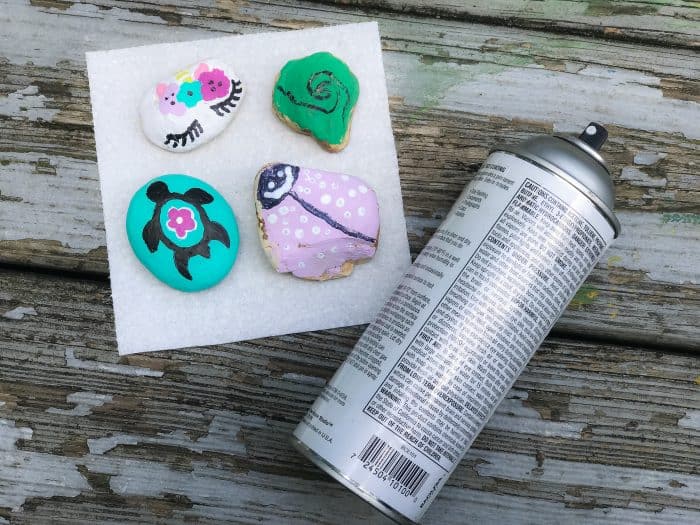 Once your rocks are dried and sealed it's time to hide them in surprising places around your town. My favorite places are local parks, the library, planters and lampposts on Main Street, gas station pumps, and the bank drive-through kiosk.