We're always looking for innovative ways to help Sweet T grasp certain concepts wherever we notice a struggle. From videos to memorization songs to tactile manipulatives, we'll do what it takes to help her learn. Online math games and online math programs have also been essential to helping certain concepts "click" with her when it comes to mathematics.
Revolution Math is an interactive online math program for grades 2-5 that combines live tutoring and engagement with other students with an immersive, story-based curriculum. Gems are awarded to students and redeemable for tangible prizes that arrive in the mail once they accrue enough to cash in. Neat, right?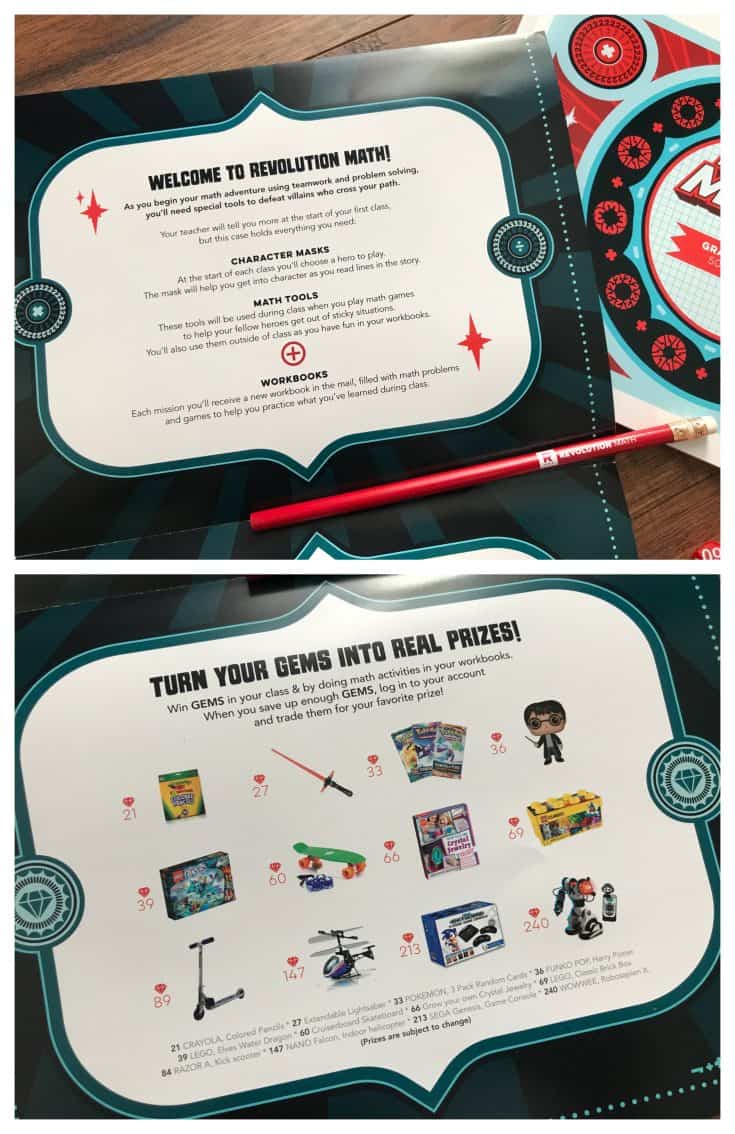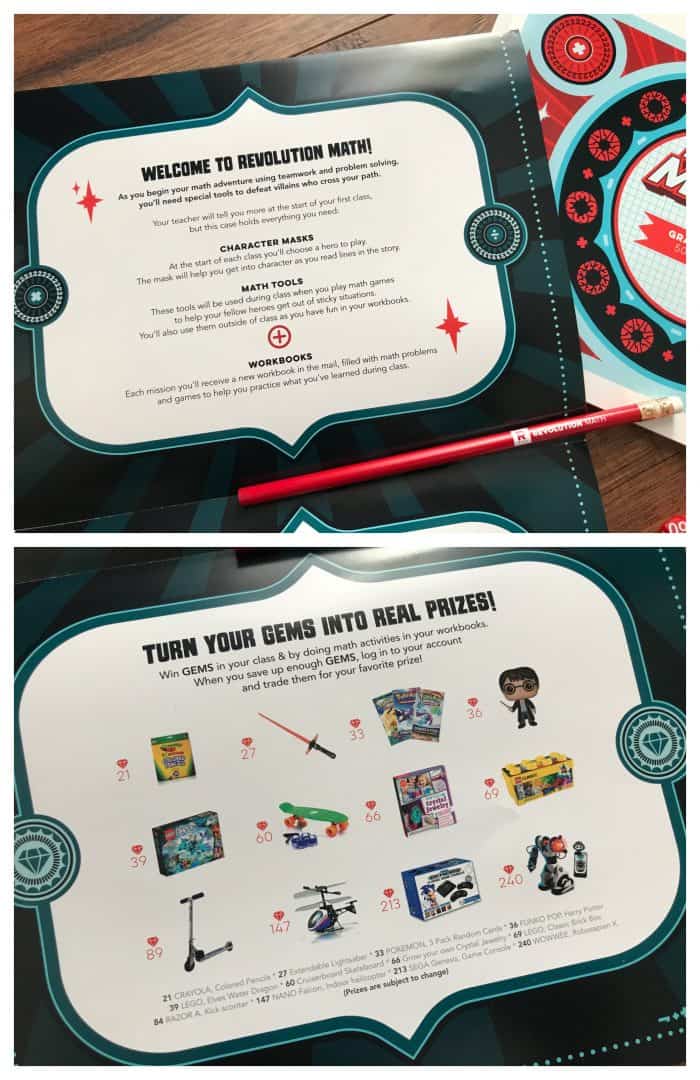 Today we tried our first of four weekly lessons with Revolution Math and both loved it. Sweet T was hesitant to try it because she does not like to see herself on video (she'll barely Facetime with me when I'm away!) but she gave it a shot and was glad she did. As soon as the lesson was over she said, "Can we do this again tomorrow?" She was disappointed that she only gets to participate once per week.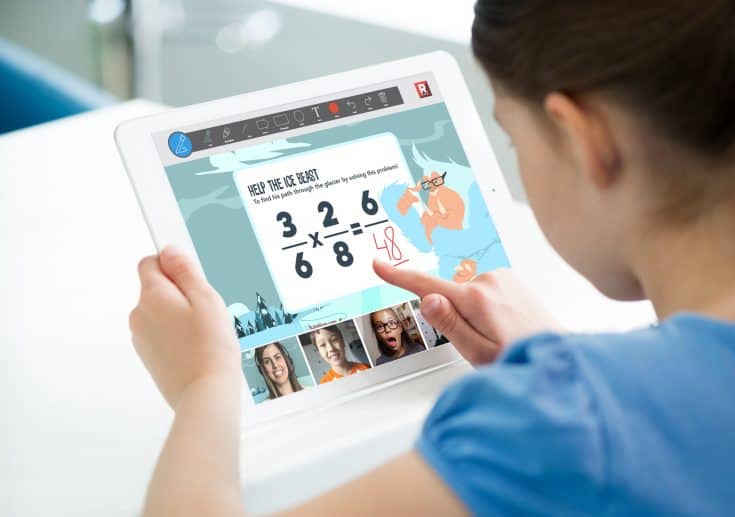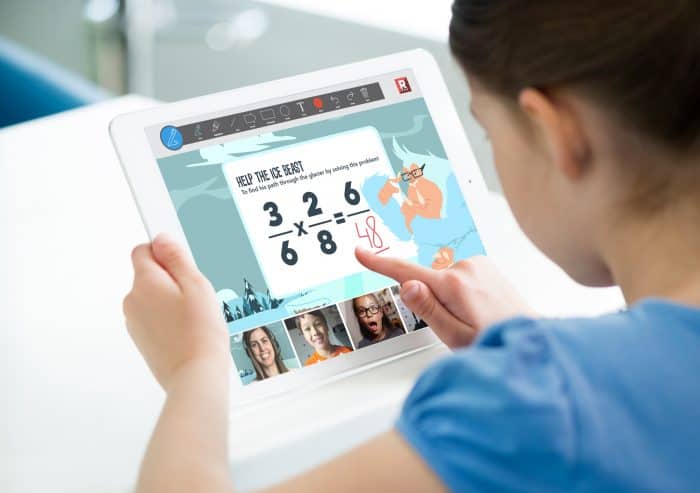 That says a lot about the fun factor, but what about actual learning?
I was concerned about how the tutor would handle it being our first lesson if we were paired with students who were Revolution Math veterans. I needn't have worried! She did a great job catching us up to speed on the storyline and explaining what we were doing as we went along.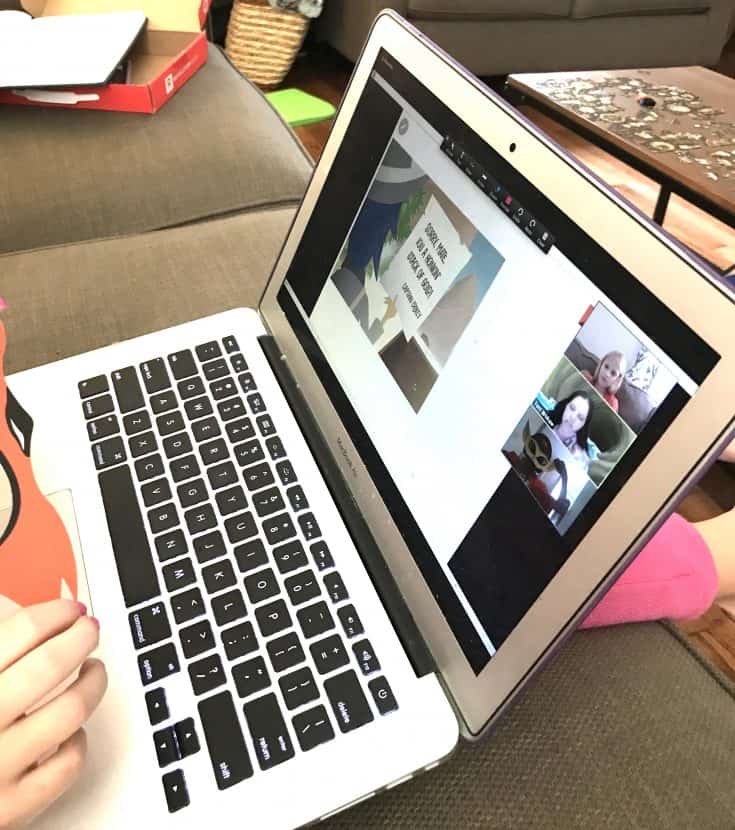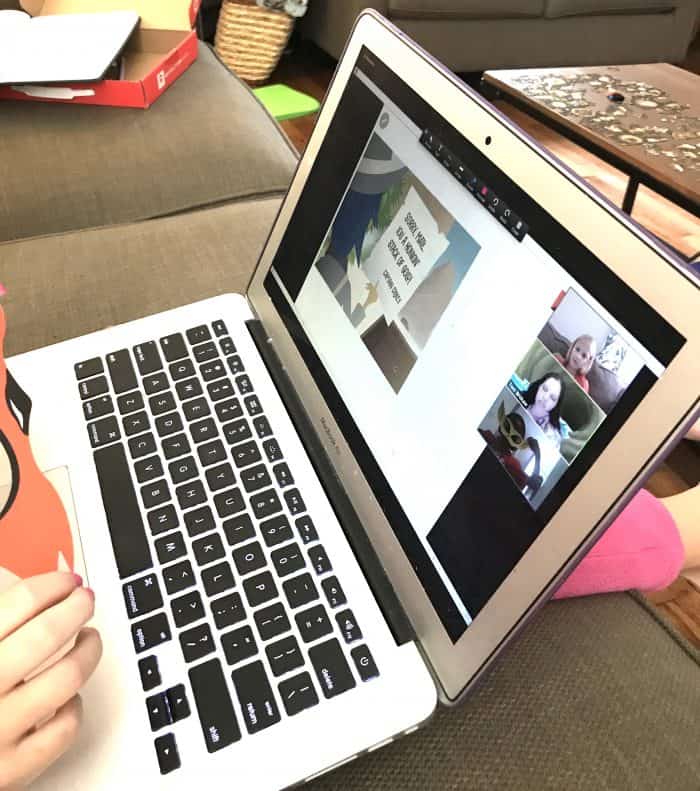 I sat in on the session partly for this review and partly because we don't have a peripheral mouse for our MacBook and that's a struggle for Sweet T to manage.
Today's lesson was about rounding, and while she was familiar with rounding to the nearest 10, rounding to the next 50 and 100 was unfamiliar to her. She caught on pretty quickly and I found her to be highly motivated by the points, gems, and story progression. She even wore her mask and played her character! If you knew her, you'd know what a big step that was for her as she does not like to be on camera or speak on the phone.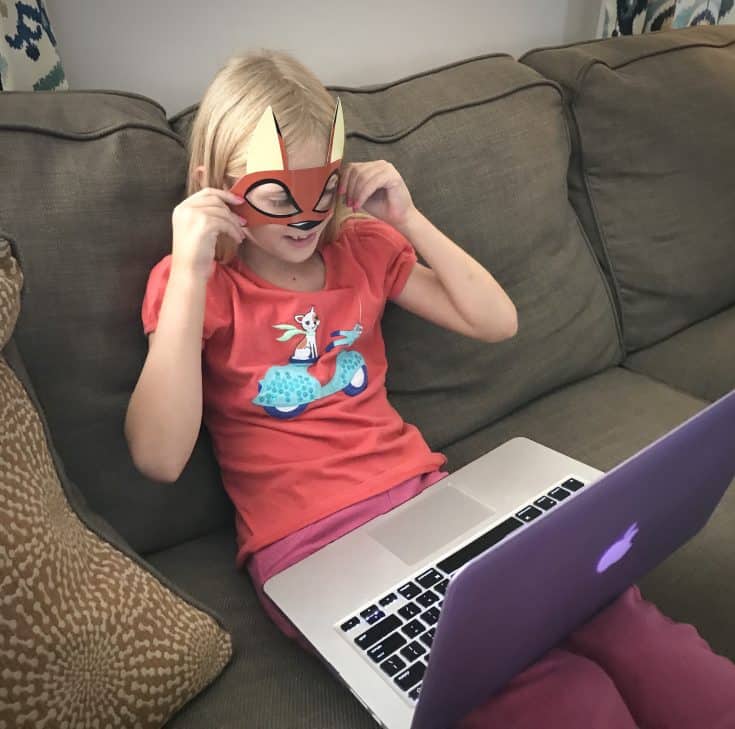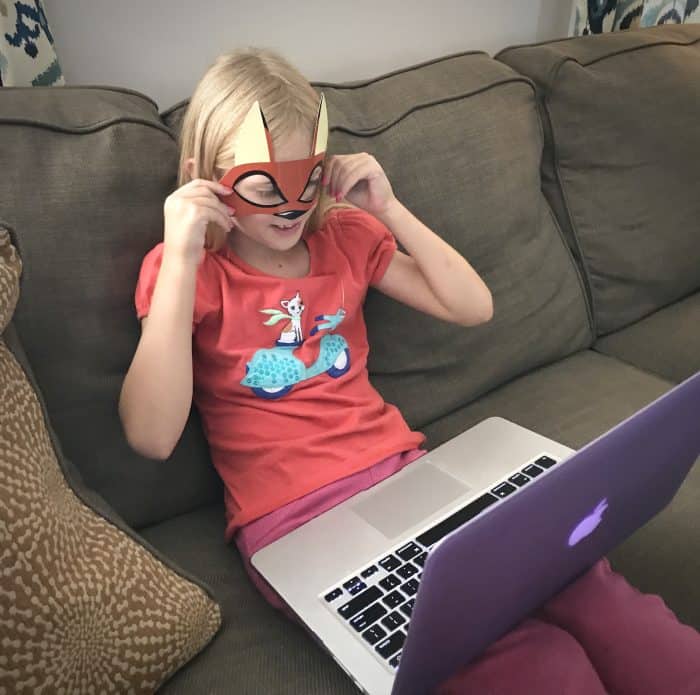 Tips
If you're using a laptop rather than a tablet, make sure you have an external mouse as it's a bit awkward for kids to draw with the touchpad
Revolution Math is not compatible with Google Chromebooks
Feel free to sit in on a session with your child! Our tutor didn't mind at all and she had no idea I was a blogger reviewing the program.
How Revolution Math Works
Try it!
Sign up at www.revolutionmath.com using the code TRYRM
Sweet T Makes Three readers can enjoy
– 4 free weeks of Revolution Math live online tutoring
– A free learning kit delivered to their homes which includes:
Dice
Pencil
Protractor
Graph paper
Area Tiles
Flashcards
Character masks
Poster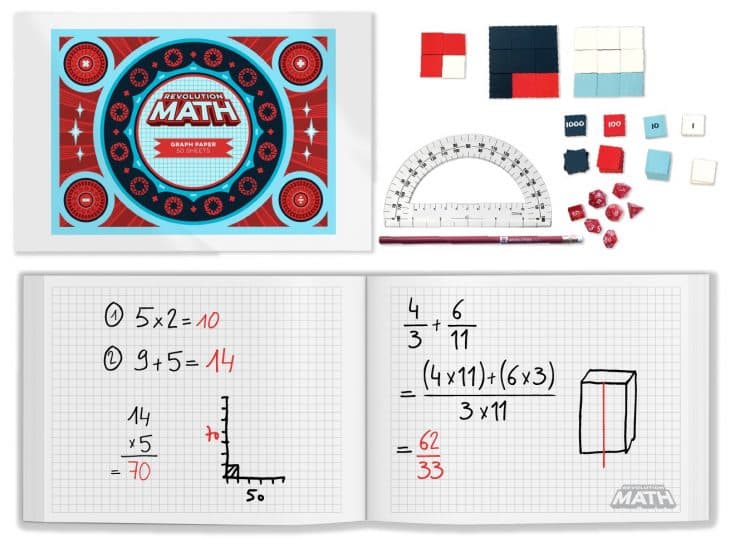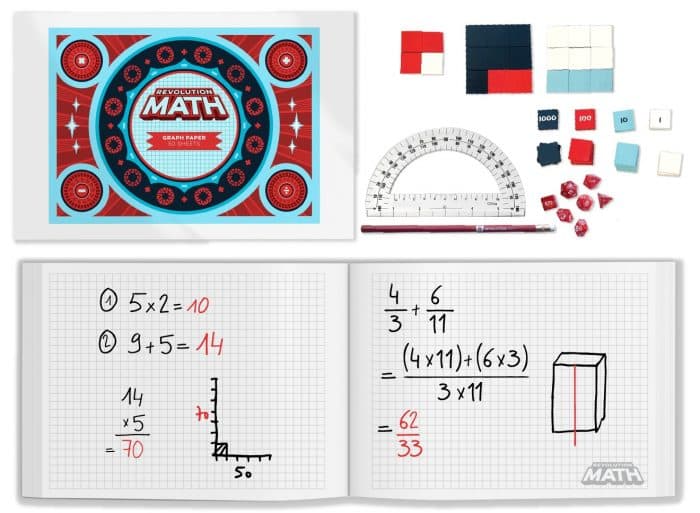 This is a sponsored post. All opinions are my own.