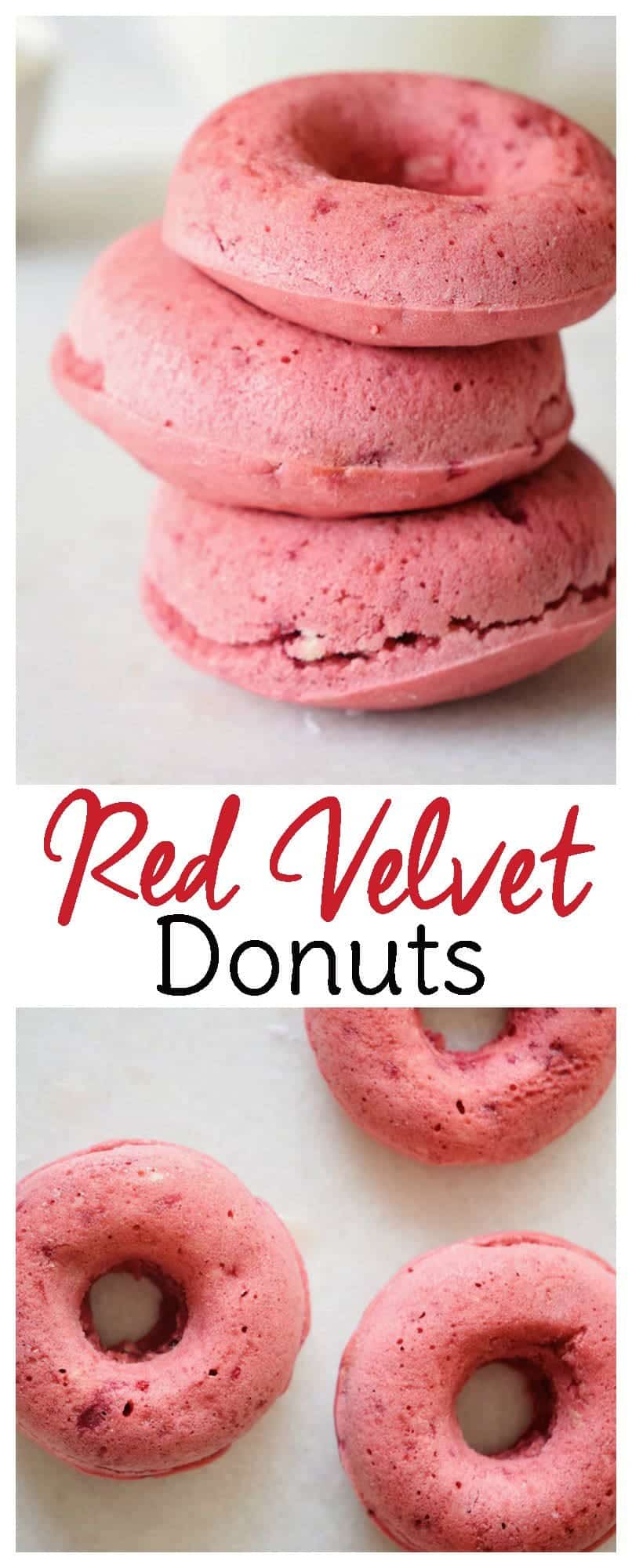 Get creative with your red velvet desserts and try this red velvet donuts recipe. They're festive enough for Christmas breakfast or for Valentine's Day too!" width="635″ height="1576″ />
Red Velvet Donuts are incredibly delicious, super colorful and perfect as a Christmas breakfast or snack.
When it comes to donuts, I love them all. Like I seriously love every single one of them, simple glazed ones, filled with Boston cream, topped with chocolate and funfetti. Just thinking about them is making me drool. So when I was brainstorming breakfast recipe ideas to make for Christmas I knew I had to try my hand at making donuts.
However, I didn't want traditional (read: boring) donuts. I wanted something festive and perfect for holidays, something colorful and that the whole family would love. And that's when it hit me! Red velvet donuts!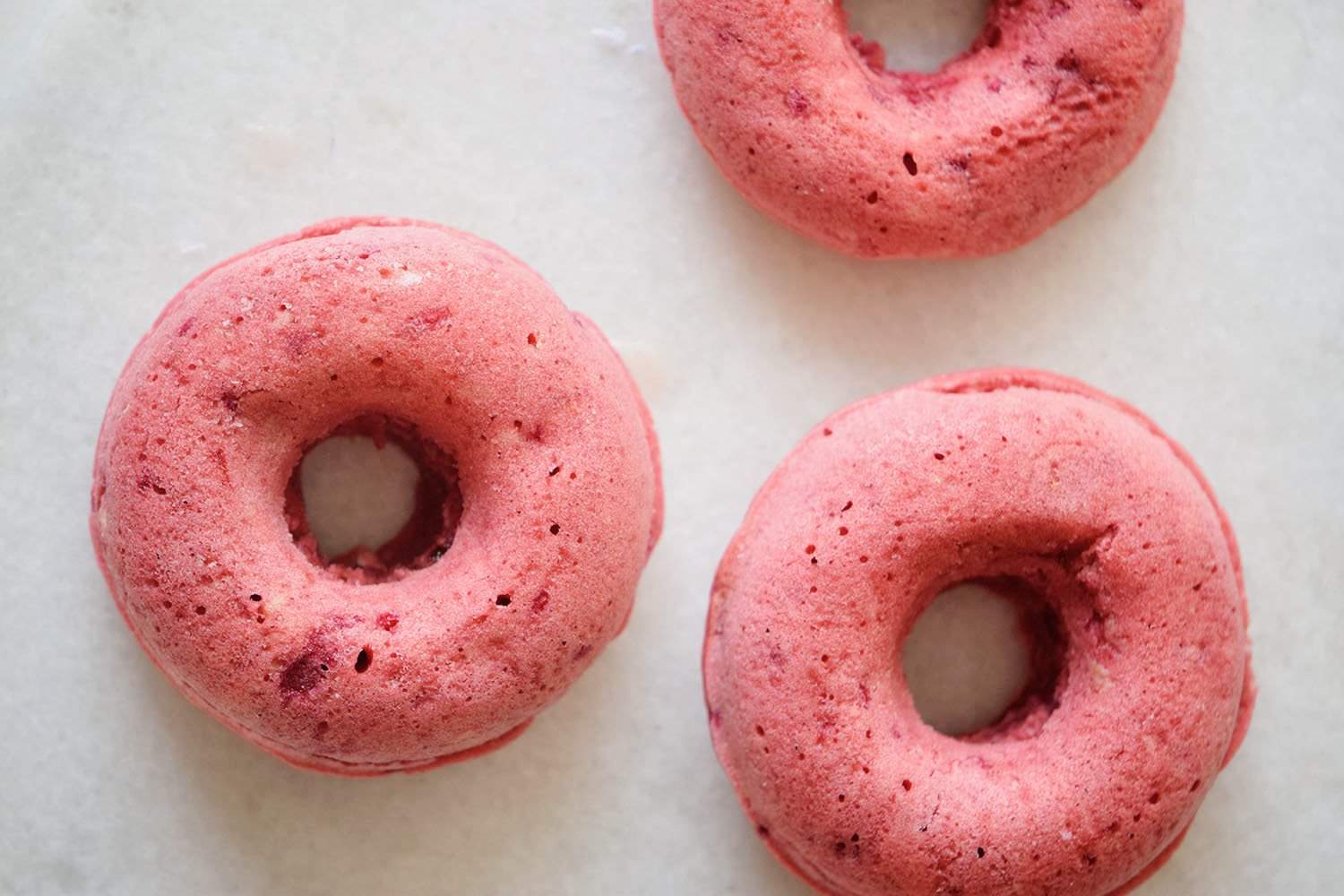 Get creative with your red velvet desserts and try this red velvet donuts recipe. They're festive enough for a Christmas Dessert or for Valentine's Day!" width="710″ height="473″ />
Red velvet donuts were made for Christmas, seriously they are perfect for the holiday! They are bright and festive and the flavor is so good that everyone raves about them. They are also really easy to make but they look more elaborate. It's your chance to wow everyone with your mad baking skills!
Since I'm all about keeping things on the easy and simple side of the spectrum I went with cake donuts. Cake donuts are basically like a little donut-shaped cake and are incredibly good! The great thing is that with cake donuts you skip all the yeast steps like leavening and proofing, you also skip the deep frying part which is also great if you are trying to keep things healthier.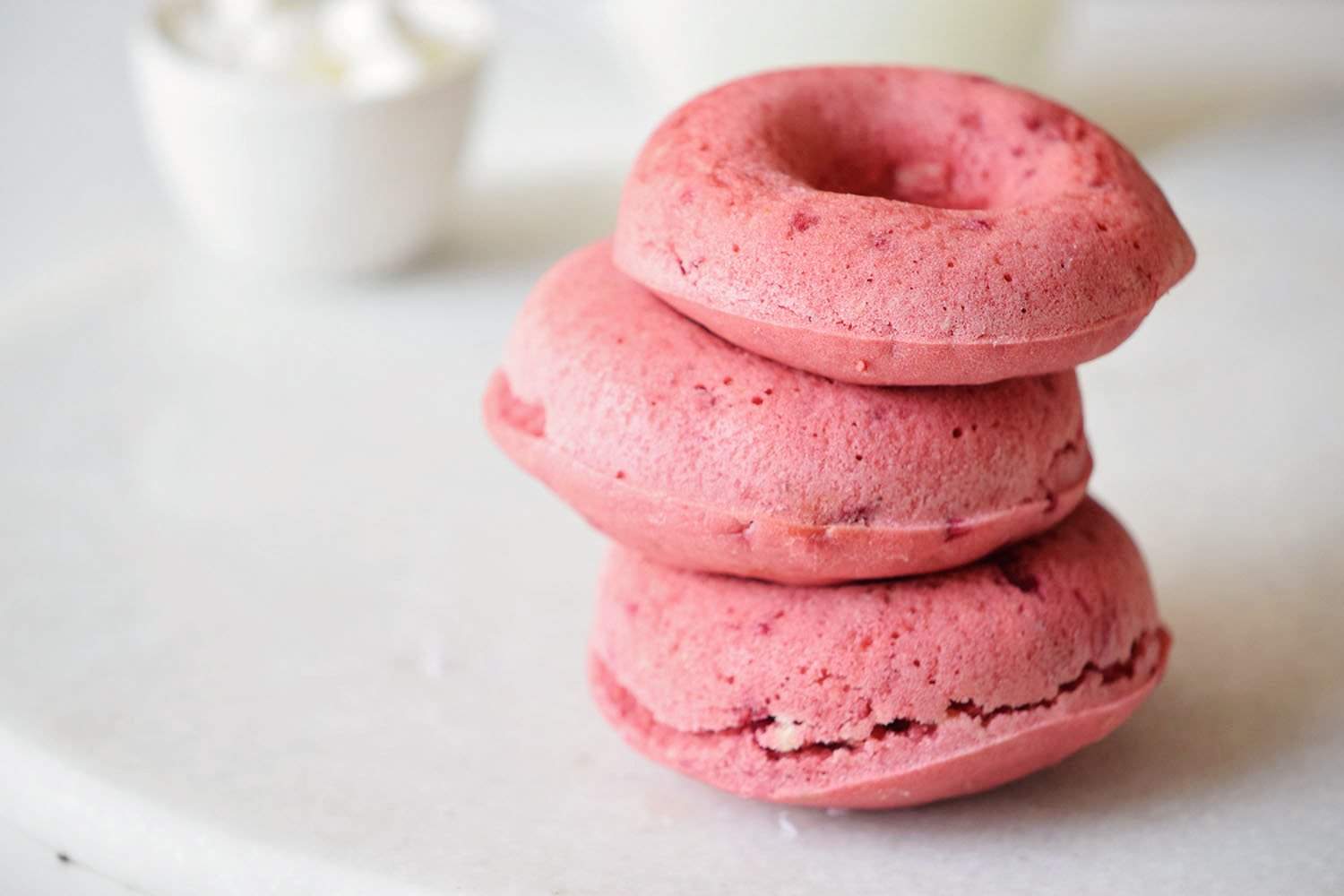 You can serve your red velvet donuts as is (they are that good!) or you can top them with a good cream cheese frosting spread or with a generous drizzle of glaze. Or you can go overboard and just do the whole 3 versions and let your guests and family pick their favorite one for breakfast, snack and maybe dinner.
You will need a donut pan for this recipe. I like my silicone one.
Keliwa Silicone Donut Baking Pan
&
Red Velvet Donuts
Ingredients
1 ½ Cups Self-Rising flour
¼ Cup cornstarch
¼ Cup cocoa powder
1 Cup sugar
1 Tsp salt
10 Drops red food coloring
1 Cup buttermilk
1 Tsp vanilla extract
Directions
Preheat oven to 350F.
In the microwave cook the buttermilk for 45 seconds.
In a large bowl add the flour, cornstarch, cocoa powder, sugar, salt, and red coloring.
Whisk in the buttermilk, eggs (one at a time), and vanilla extract.
Stir until the batter thickens and is sticky.
Spray a donut pan with cooking spray and fill with the batter.
Bake for 15 minutes.
Remove from the oven, transfer to a wire rack to let it cool down.
Remove the donuts and place them on a wire rack to cool completely.
Try my Red Velvet Funnel Cake Sticks too!