Last year on February 15th, I stumbled into Kroger after dropping my kids off at school and discovered fresh bouquets on markdown randing from 49 cents up to $2.99! On a whim, I pretty much cleaned Kroger out and make impromptu deliveries to friends, family, neighbors, and caregivers like our dentist and doctor's offices.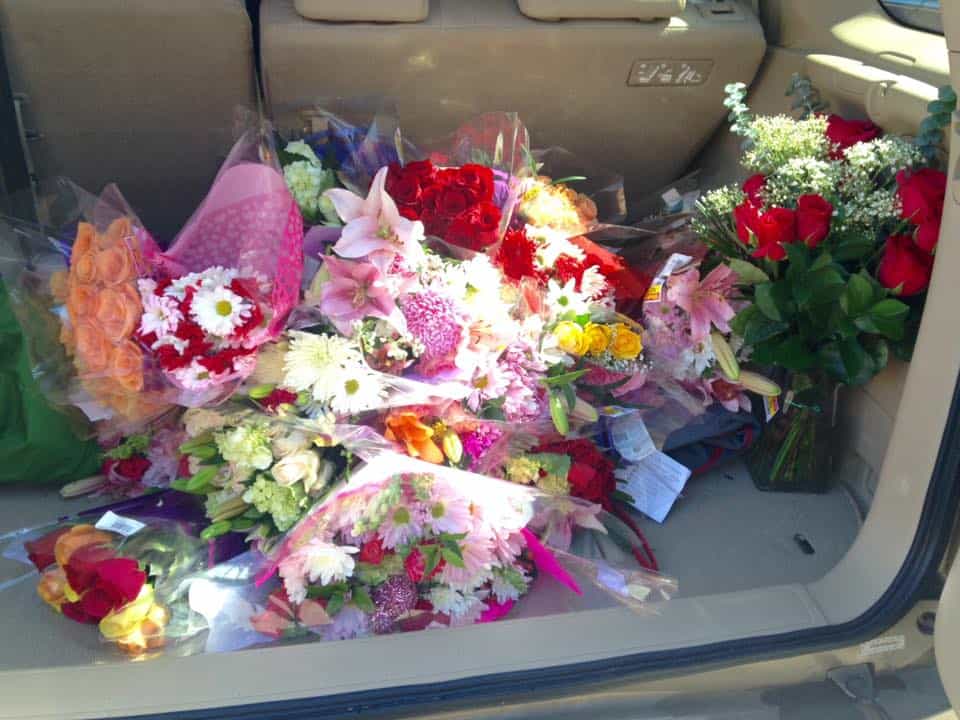 This year, I'm teaming up with a few friends so we can purchase more bouquets and cover more ground. Since we have an actual plan this year, I decided to make some printable cards to place in each bouquet. These will be perfect for when the recipient isn't home and we need to leave their bouquet on the porch. (Alternatively, you can just let them puzzle over it for a few days before you call them up and put them out of their misery. Wait, that's a random act of mischief. Ha.)
Where will you deliver all these flowers? Here are a few ideas
Neighbors
The cashier and strangers in line behind you when you clean out your local grocer
Nursing homes
Your doctor and her staff
Your dentist and his staff
Elderly church members
Fire stations
Police stations
Friends
Family

members

Teachers and staff at your child's school
Church staff
Hospitals
Leave one in the box for your mail carrier (with a note of thanks on the back so he knows it's for him)
If you still have bouquets left over, consider leaving flowers on graves at the cemetery. Pay your respects at the grave of a veteran or leave them at a grave so old that no one visits anymore. It's a great reminder to practice gratitude for the gift of life! And who knows. You may brighten the day of a loved one who comes to visit.
Ready to get started? Snag your free random acts of kindness printable below.
Random Acts of Kindness Printable
Use this random acts of kindness printable to attach to bouquets. You can find flowers for dirt cheap the day after Valentine's Day, Mother's Day, etc and make a lot of people smile! Click the link or the image below for your free random acts of kindness printable.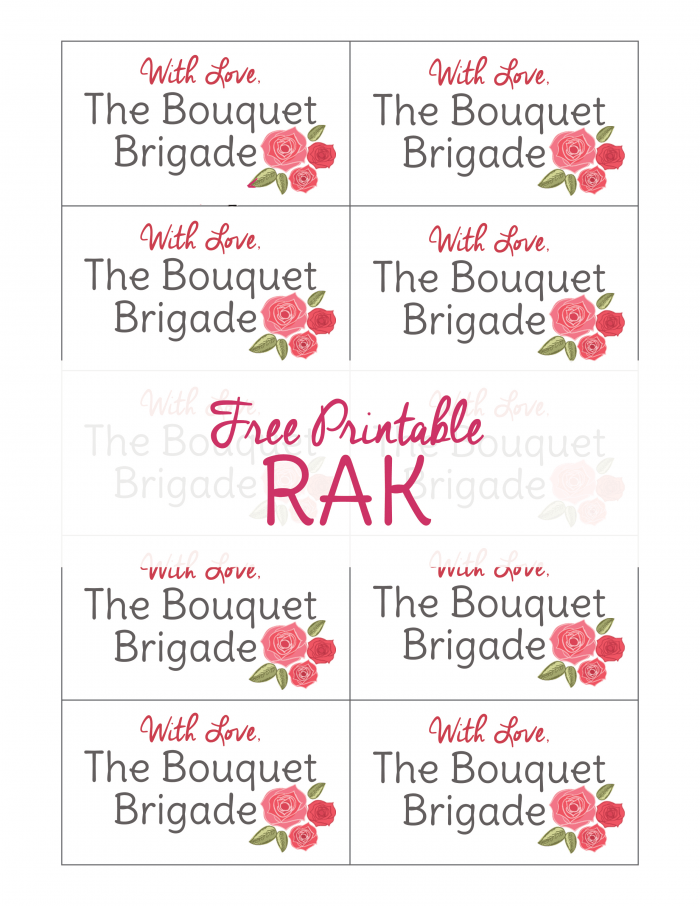 Tips
Go with a friend or your kids. It's more fun!
Bring a couple of 5-gallon buckets of water to keep flowers fresh.
Optional: Bring a pair of scissors to cut the price tag off the plastic. I didn't worry about it last year since I was solo and the deep discount was part of the whole story. This year I'll have a partner who can cut prices off as we go along.
Have fun being the flower fairy!