Braised Pork with Peppers and Onions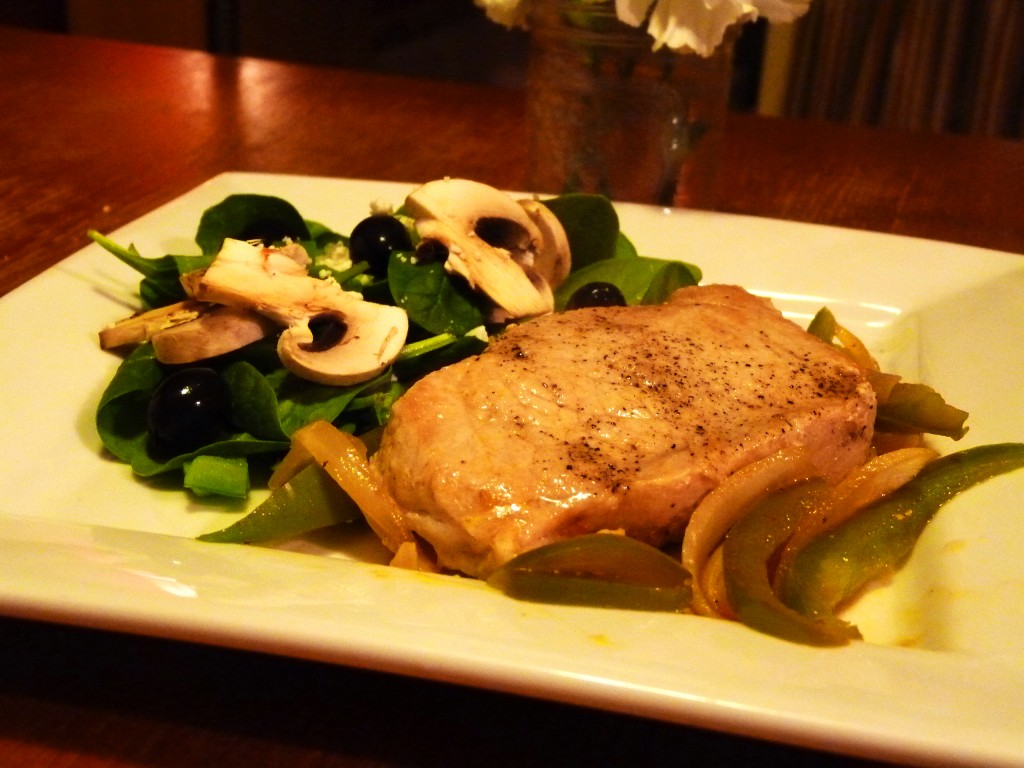 Ingredients:
4 boneless pork loin chops, about 1-inch thick, trimmed
2 teaspoons olive oil
Salt and black pepper
1 tablespoon tomato paste
2 small red bell peppers, or yellow bell peppers, quartered and cut into 1/4-inch slices (I used a large green bell pepper since it was cheaper)
1 small red or yellow onion, quartered and cut into 1/4-inch slices
4 cloves garlic , thinly sliced
1/2 cup dry red wine, (for non-alcoholic, substitute chicken or vegetable broth)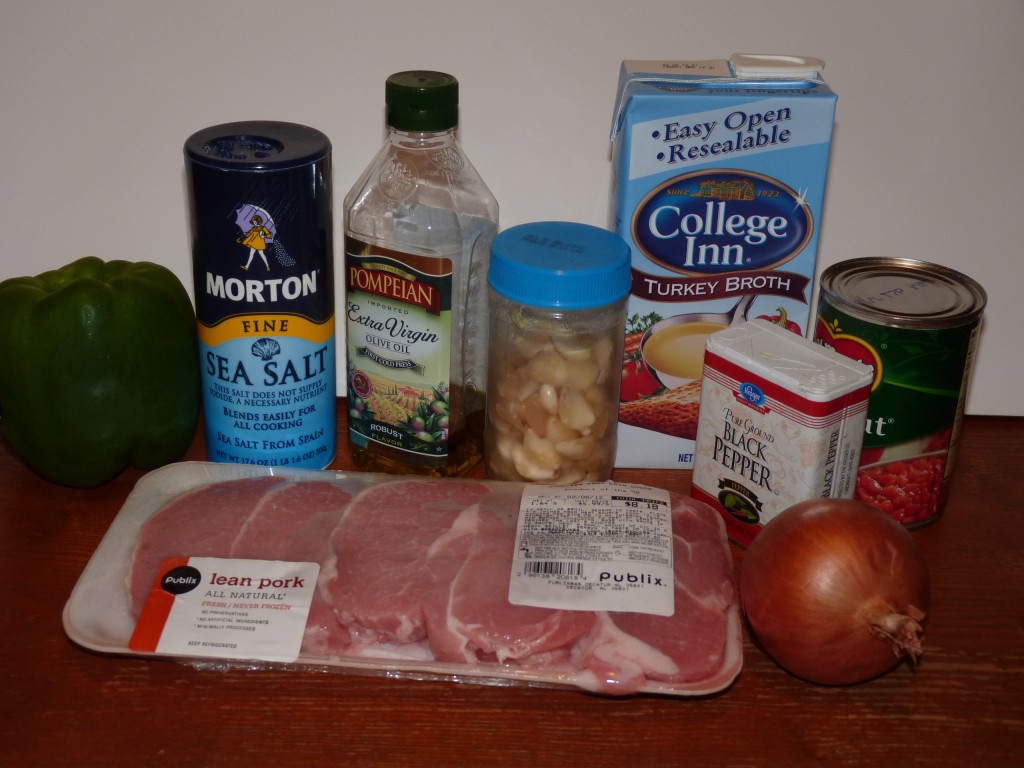 In a large nonstick skillet over medium heat, warm oil. Sprinkle chops with salt and pepper and cook until browned, 3 to 4 minutes per side.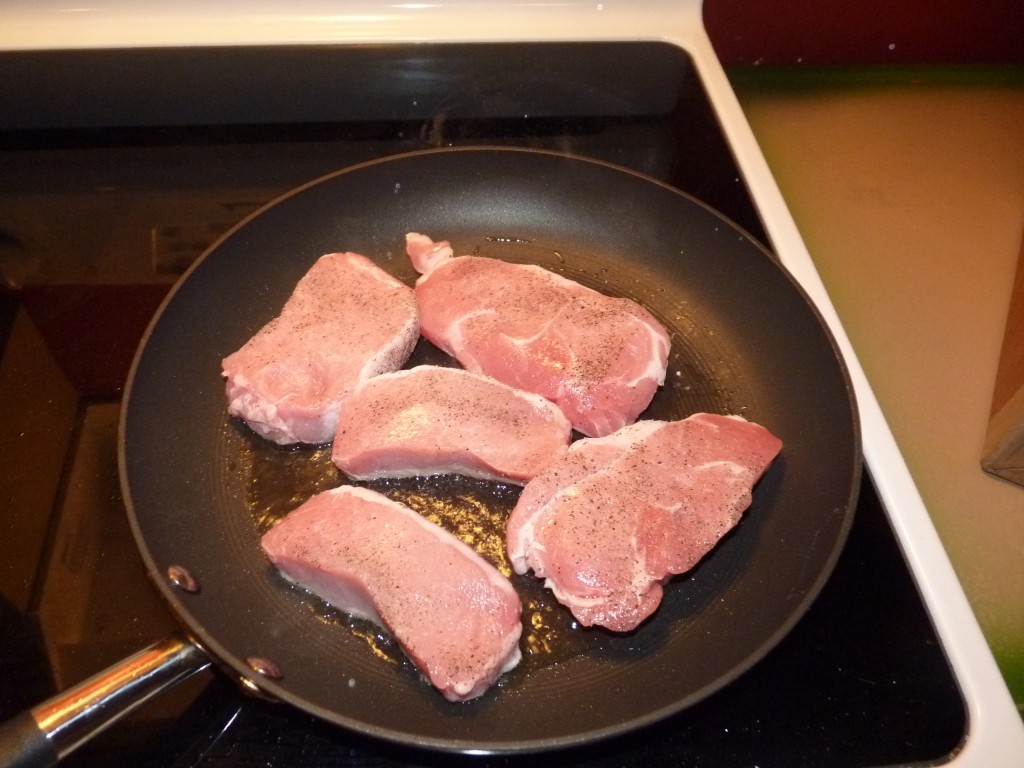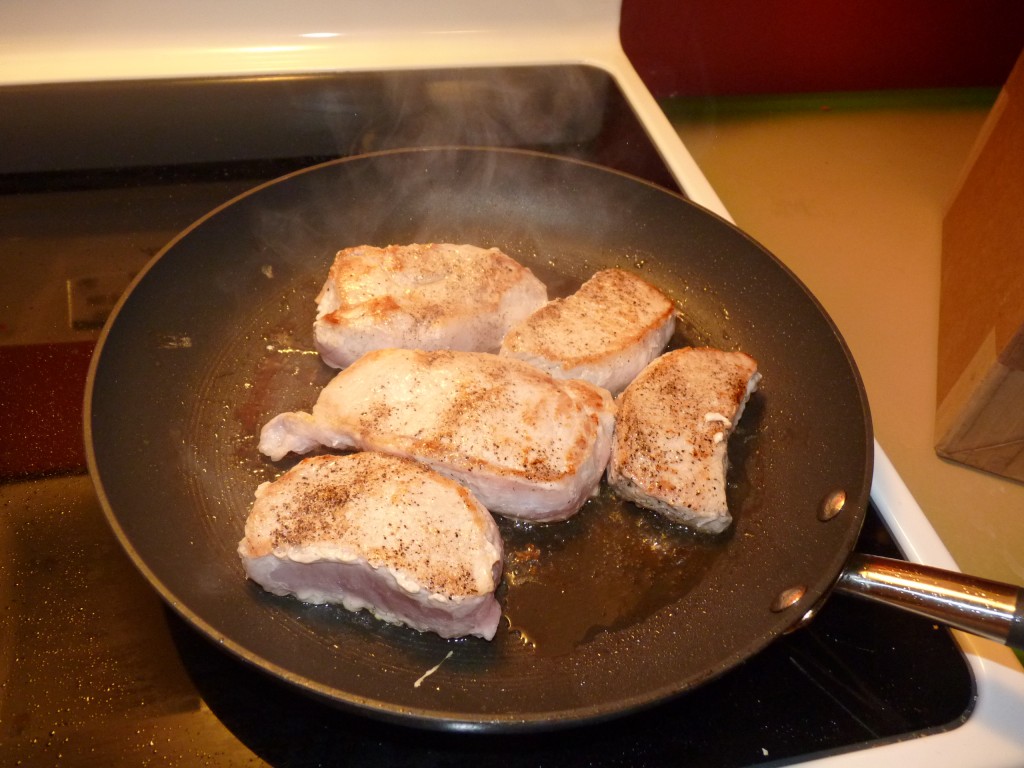 Remove chops to a plate and set aside.
Add tomato paste to skillet and cook, stirring, for 15 seconds. Add bell peppers and onion to skillet and sprinkle with salt and pepper. Cook, stirring occasionally, until vegetables are starting to brown, about 3 minutes. Add garlic and cook, stirring occasionally, for 1 minute.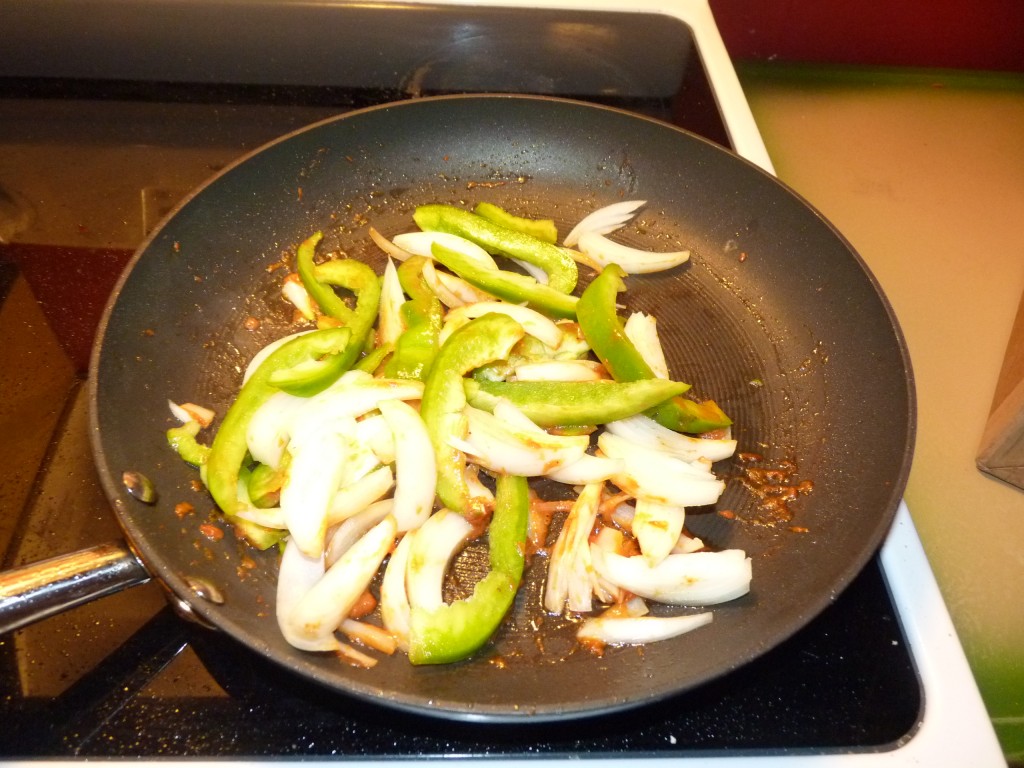 Add wine or broth and bring to a boil, scraping up and stirring in any browned bits in the skillet. Return chops to skillet, nestling them in the liquid, and reduce to a simmer.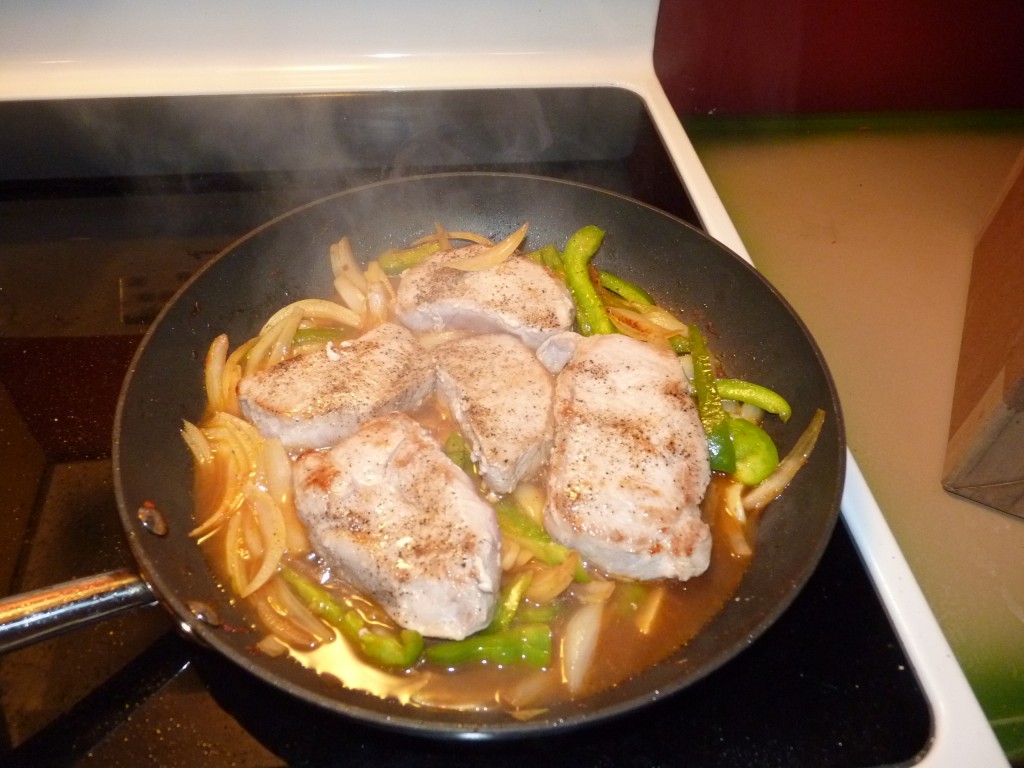 Cover and cook 4 minutes. Turn chops, cover, and cook until internal temperature reaches 145 degrees Fahrenheit, followed by a 3-minute rest time.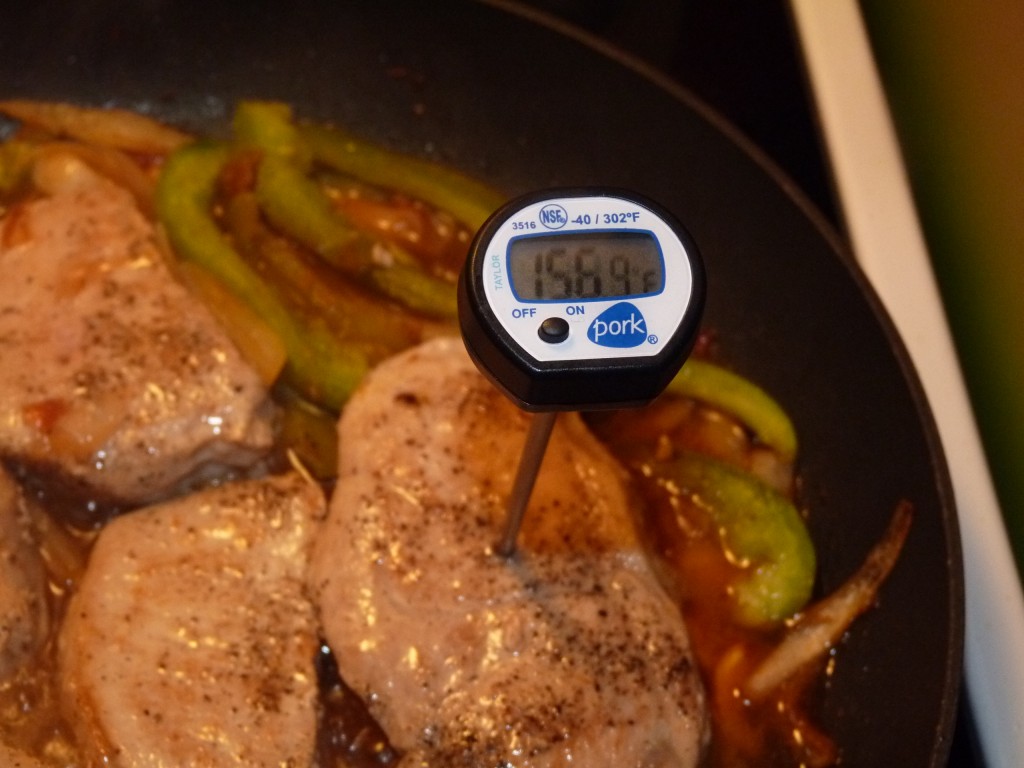 Serve pork with pepper and onion mixture spooned on top
What sort of Super Bowl snacks will you be serving this weekend? The National Pork Board has more ideas for serving up healthy treats during game day. Try their Pork and Chile Wraps or the Stuffed Pork, Cheddar, and Apple Panini if you need finger foods.  While you're in the mood to win, win, win, stop by Pork Be Inspired on Facebook and enter the Love Me Tenderloin daily giveaway. You could win $50 worth of lean, heart-healthy pork tenderloin!

This post is brought to you by the National Pork  Council, Publix Supermarkets and The Motherhood. As always all opinions are my own.