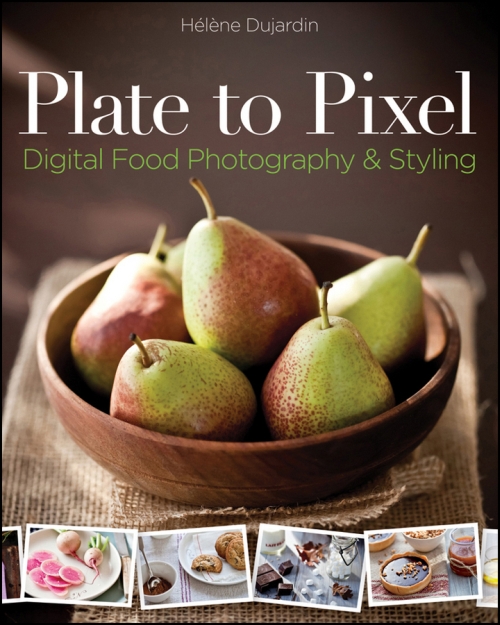 I've always been a bit of a frustrated photographer. There are few thing I appreciate more than a beautifully captured photo, yet I struggle to capture those perfect images myself. Maybe it's just my perfectionist nature, but I get aggravated when my pictures don't look comparable to the pros. For my 30th birthday last month, my parents gave me a Canon Rebel t3i and I'm enjoying the control and flexibility provided by a DSLR. Any photographer will tell you the first step in learning your camera is to actually read the entire manual. Perfectionist that I am, I did this and thought I had a decent understanding of my camera. Enter Plate to Pixel: Digital Food Photography & Styling
 and I discovered I was wrong! While Plate to Pixel is broken down into section relating specifically to food-photography, it also explained camera settings and functions in a way my camera manual failed to do.
Plate to Pixel is divided into eight chapters:
Photography Basics
Camera Settings and Modes
Natural Light Photography
Artificial Light Photography
Composition
Setting Up for Capture
Styling
After Capture
Since food photography interests me so much, I'm reading the book from cover-to-cover. However, it is laid out in such a way that you can easily navigate through the book and learn what you need in the order you need it. I took the pictures below after reading the first 50 pages of the book and was thrilled to finally have food pictures I could be proud of! The garden-fresh tomato tasted just as good as it looks in case you were wondering.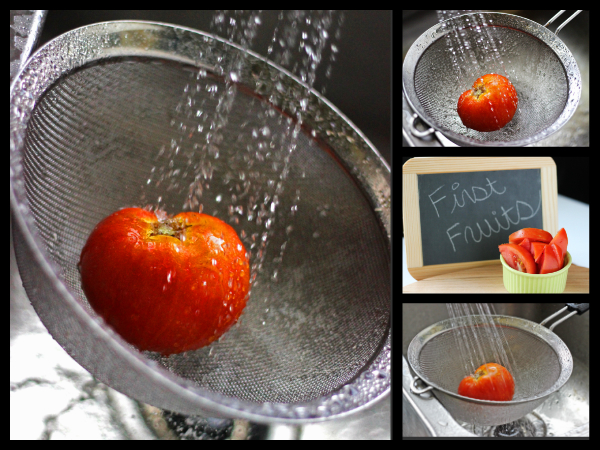 At the time I'm writing this review I'm reading about setup and styling and can't wait to watch my food pictures evolve thanks to Plate to Pixel.
Disclosure: I received a copy of this book in order to facilitate my review. All opinions are my own.