Sock Bun Curls
A Sock Bun Curls tutorial has been making the rounds on Pinterest and though skeptical, I decided to give it a go. I can't believe it actually worked! Hubs took a "before" sock bun curls picture of my hair: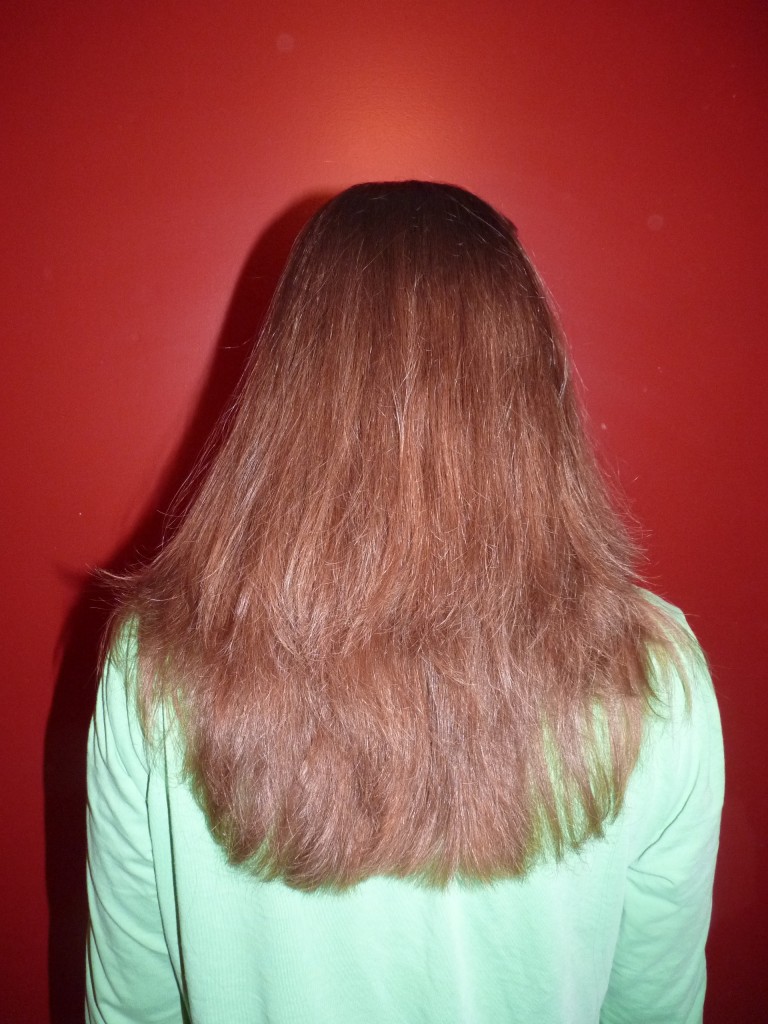 And here's the after picture of my sock bun curls I had to take myself the next morning.

I couldn't believe it! My hair is so straight, I've literally spent hours on it with a curling iron (before Sweet T's arrival of course!) only to have it fall out an hour later. These curls eventually fell out too, but thanks to a little hairspray it took about 8 hours for that to happen. All for about a minute and a half of work! I'm not going to post a tutorial since Kim at A Spotted Pony has done a great job with her sock bun curls tutorial already. She even has videos to help.
I did follow a couple of the commenter's recommendations one of which was to use a rubber band for a pony tail holder then have Hubs cut it out after the sock was in place. No ponytail crease line that way!
Also I have a hard time getting the hair close to my scalp to curl so I just place a clip in so that it didn't matter: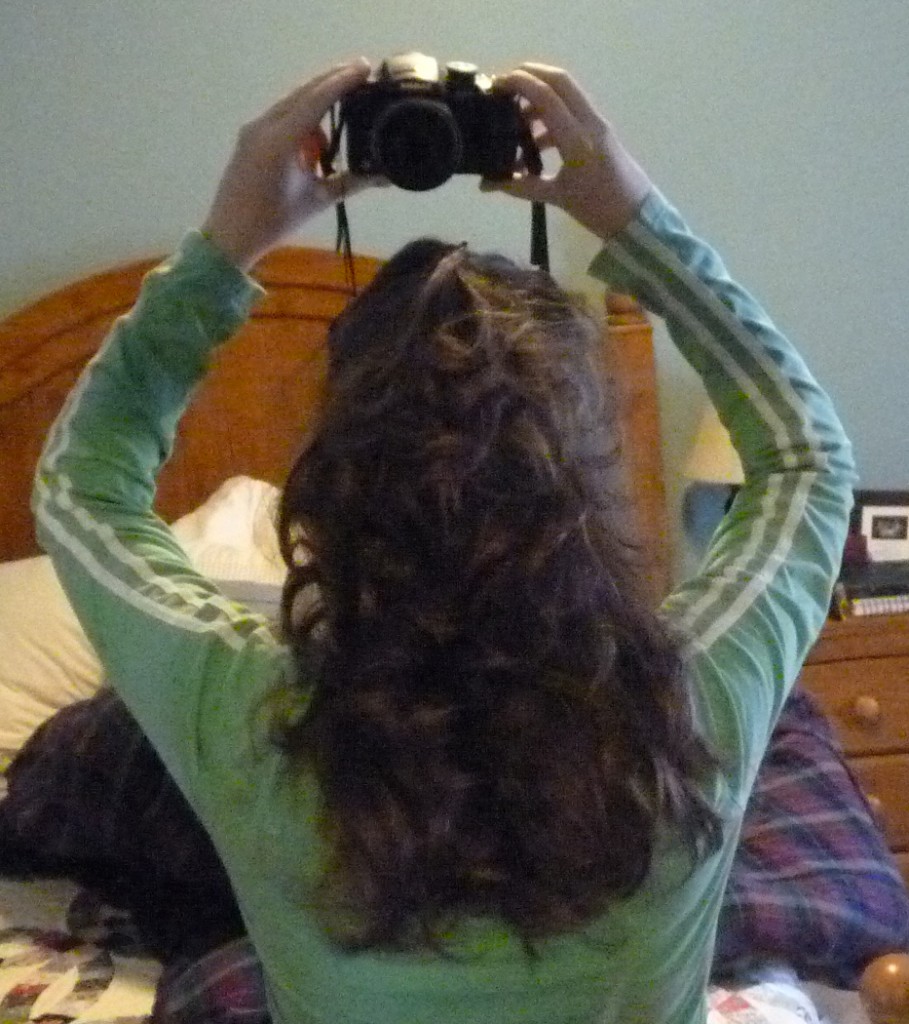 If you have easy-to-curl hair or naturally curly hair that just needs a little guidance, I'll bet your results will be even more amazing! For a girl with stick-straight hair I'm pretty jazzed about the loose curls I'm able to have for so little effort. Go forth and create sock bun curls!