This post is sponsored by Disney Book Group. All opinions are my own.
Summer break starts early here in Alabama and while the kids are having lots of fun with friends already, we're making reading over the summer a priority. We take frequent trips to the library, set aside time for independent reading, and do read-alouds together as a family. It helps that both kids have friends who like to read too and often bring the book they're currently reading along with them when they come for a playdate or sleepover.
Sweet T will be going into 3rd grade this fall and has been reading "big books" since the spring. I'm glad longer chapter books don't intimidate her anymore because she's just the right age to enjoy the Percy Jackson & the Olympians series by Rick Riordan.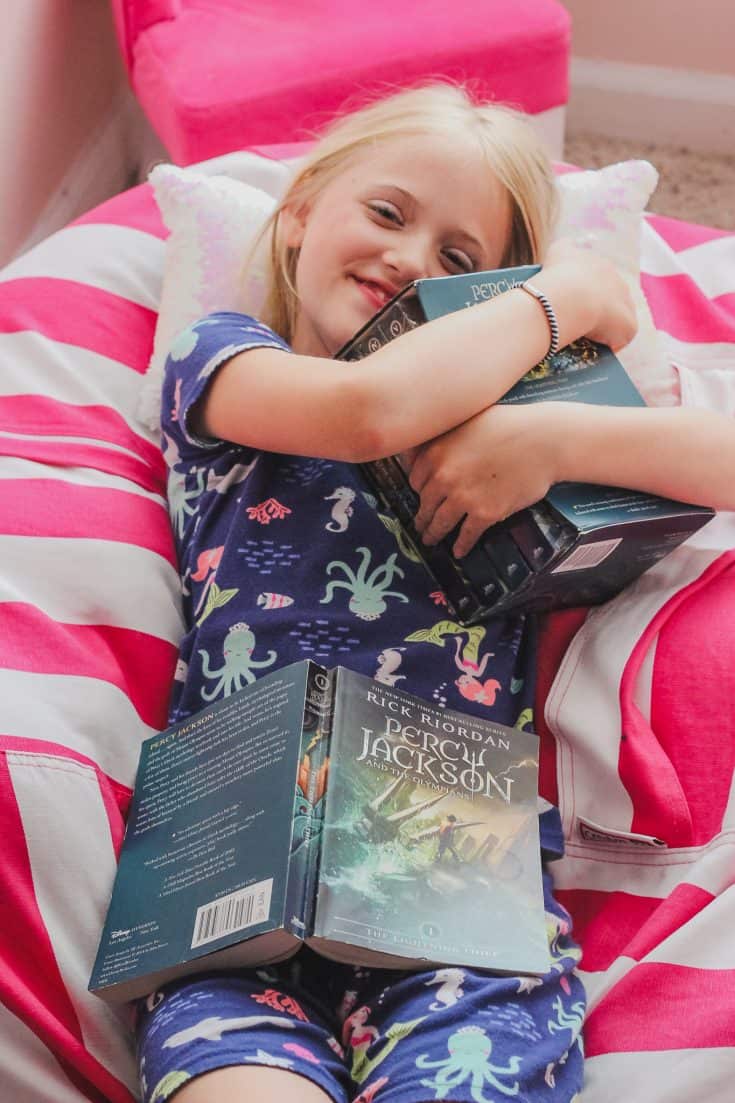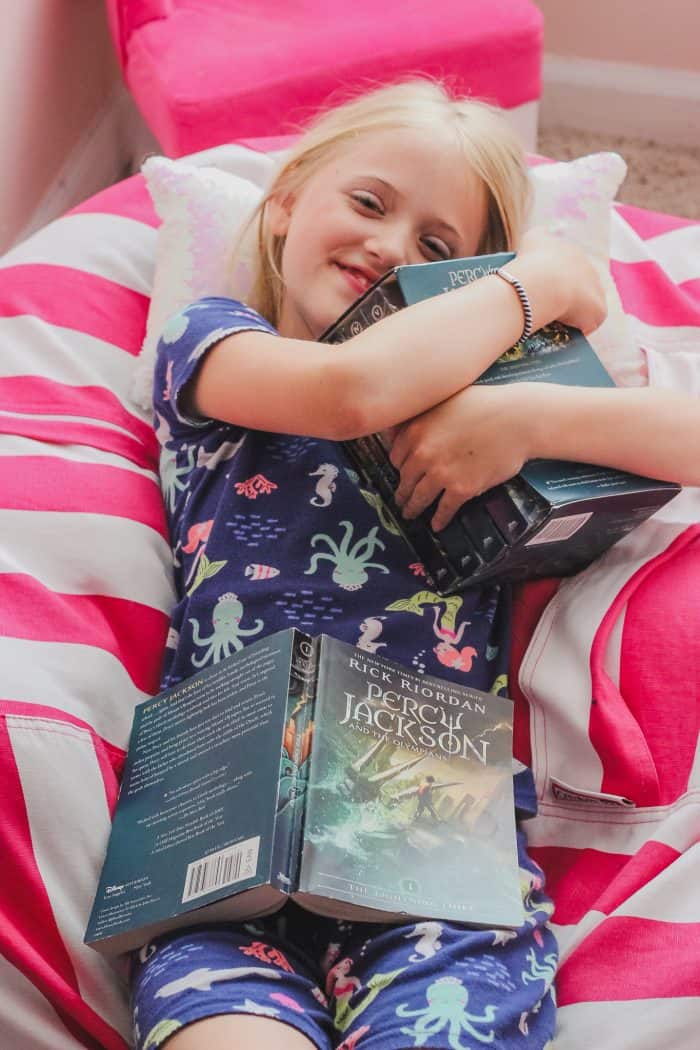 She's excited to read the whole series over the summer and we've actually been reading the first book in the series, The Lightning Thief, aloud together so little brother can be included. He's headed to 1st grade soon and while the series is a little too advanced for him to be reading on his own yet, he loves Greek mythology so we didn't want to leave him out. It's been a fun bedtime routine for us.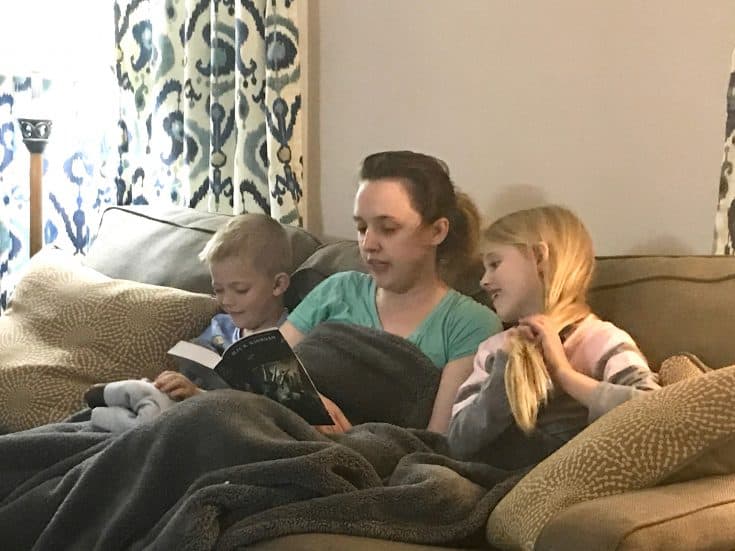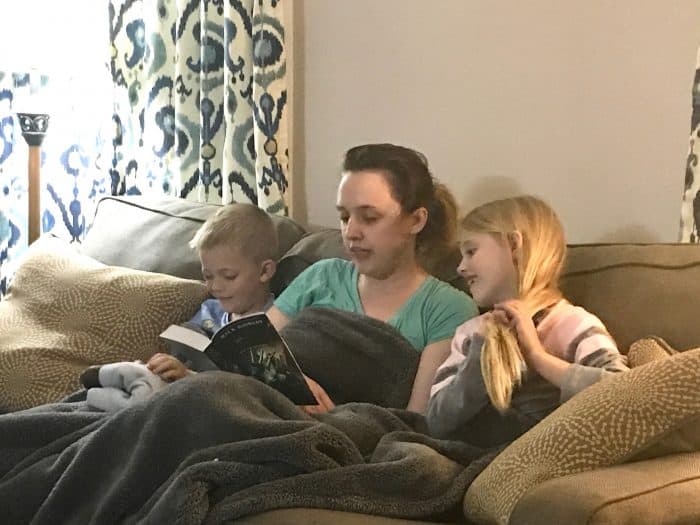 So far we're halfway through The Lightning Thief and the kids are loving it. I've got to admit that I'm enjoying it as well. It's been on my to-read list for a little while since I love YA fiction, particularly fantasy and dystopia.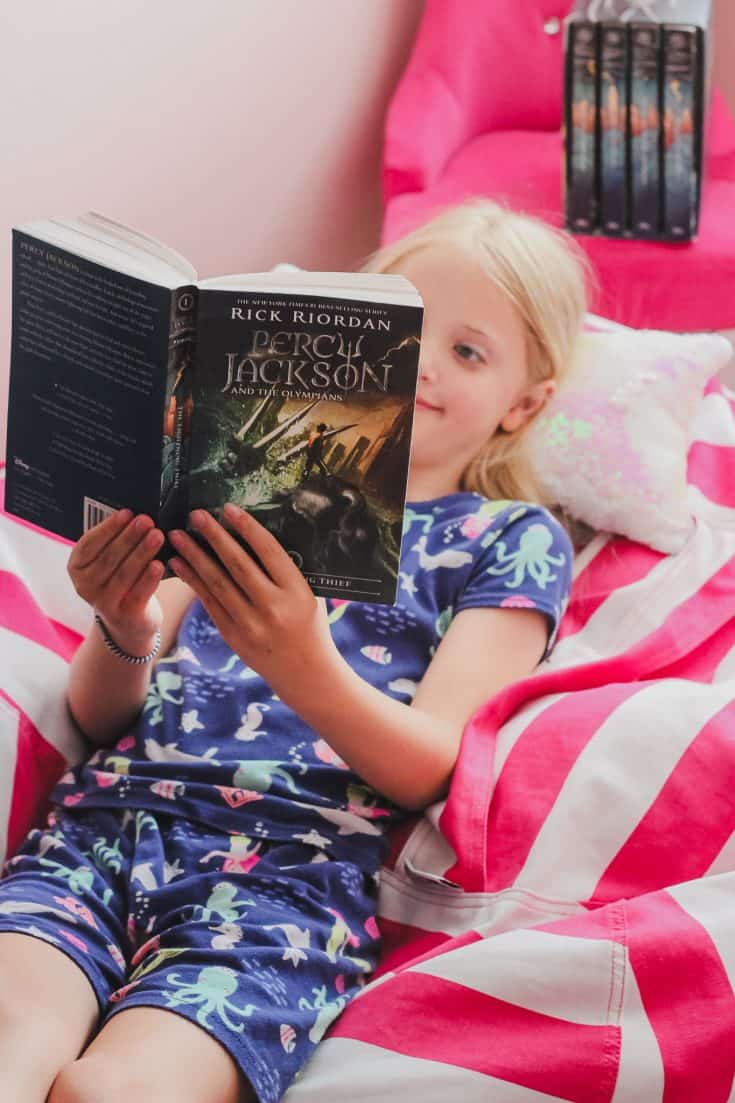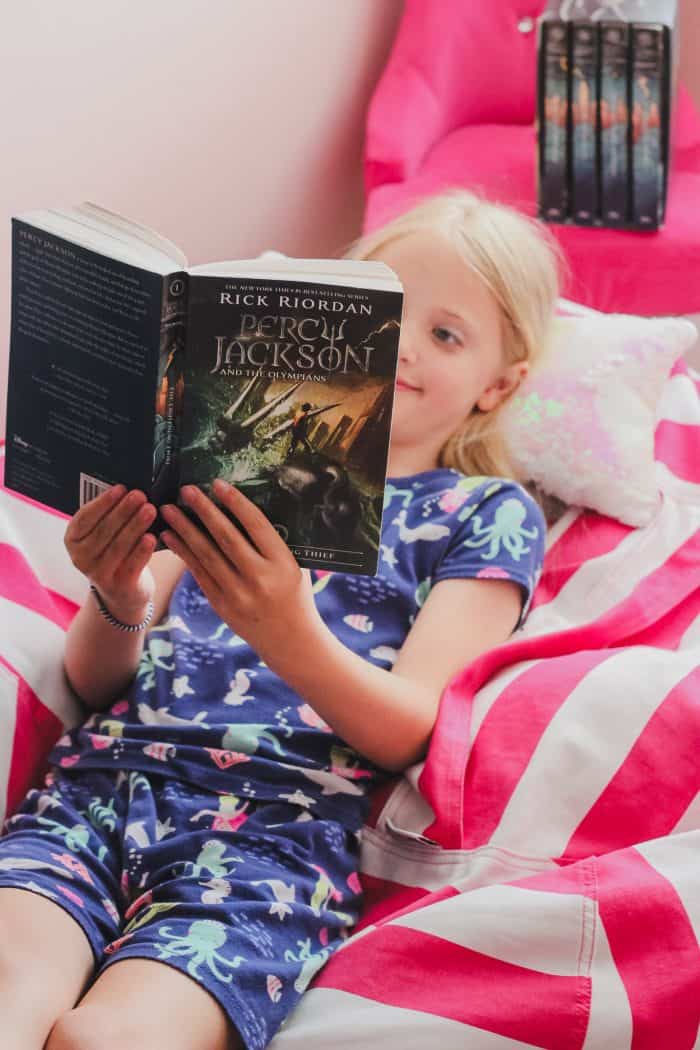 Here's a free printable word search with characters and concepts from The Lightning Thief. Click the link or the image below to print! Answers can be vertical, horizontal, and diagonal as well as spelled backward or forward.
Would your child love to read the Percy Jackson & the Olympians series this summer? Use the entry form below for a chance to win a box set of the entire series!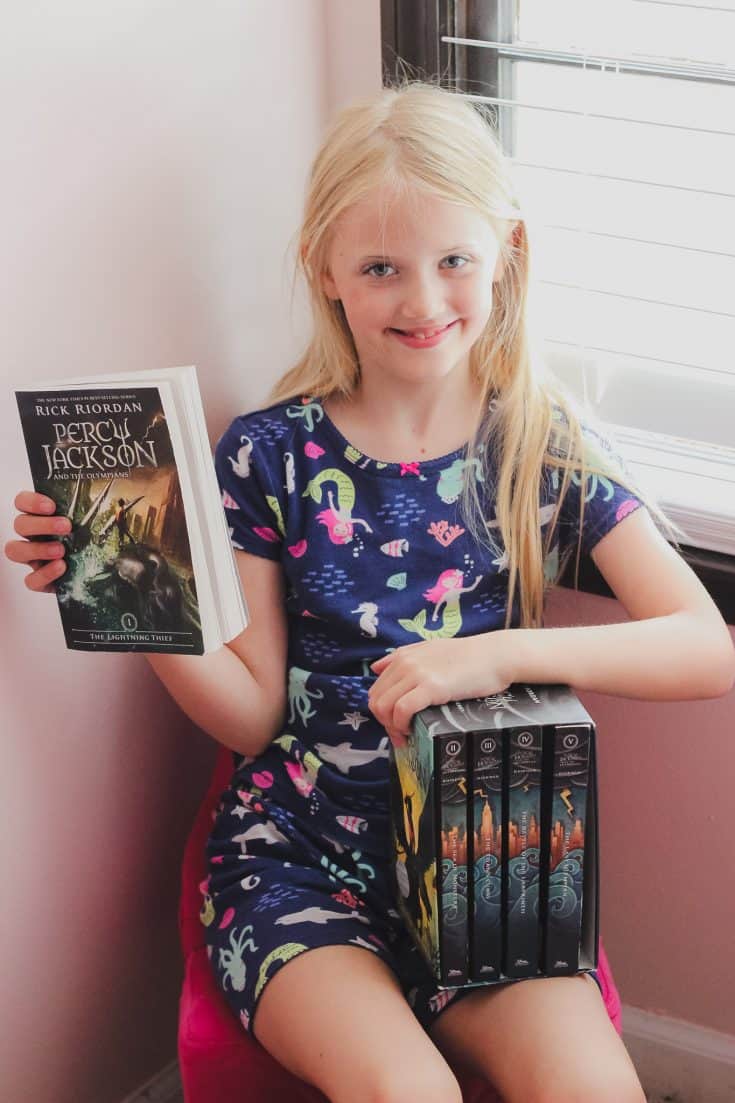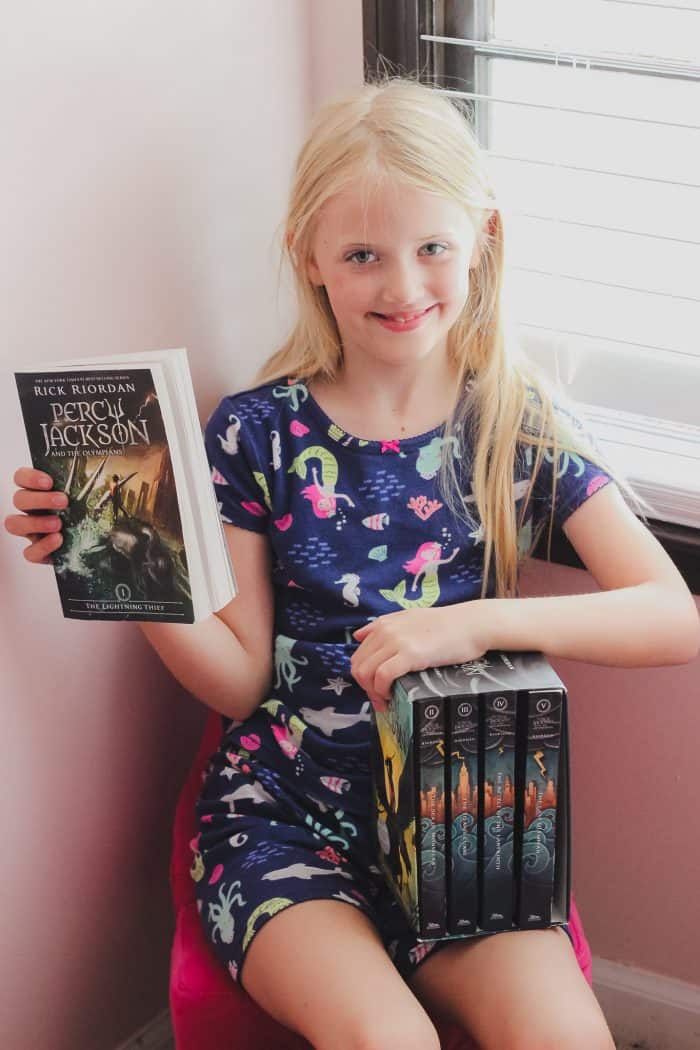 We're looking forward this summer to following all of Percy's adventures. Join us!