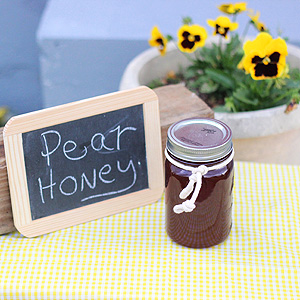 Here's a fall recipe to help you use up all those pears while they are in season. The Magimix by Robo-Coupe Food Processor makes it incredibly easy to prepare!
Pear honey
Author:
Prep time:
Cook time:
Total time:
Pear "honey" that is perfect for fall
Ingredients
8 cups pears thinly sliced
8 cups sugar
1 20 oz can pineapple chunks
Instructions
Puree ingredients in food processor until liquefied.
Place in large sauce pan and cook for 3 hours over medium heat. Skim if necessary.
Ladle into canning jars top with lids.
Water bath process for 20 minutes.