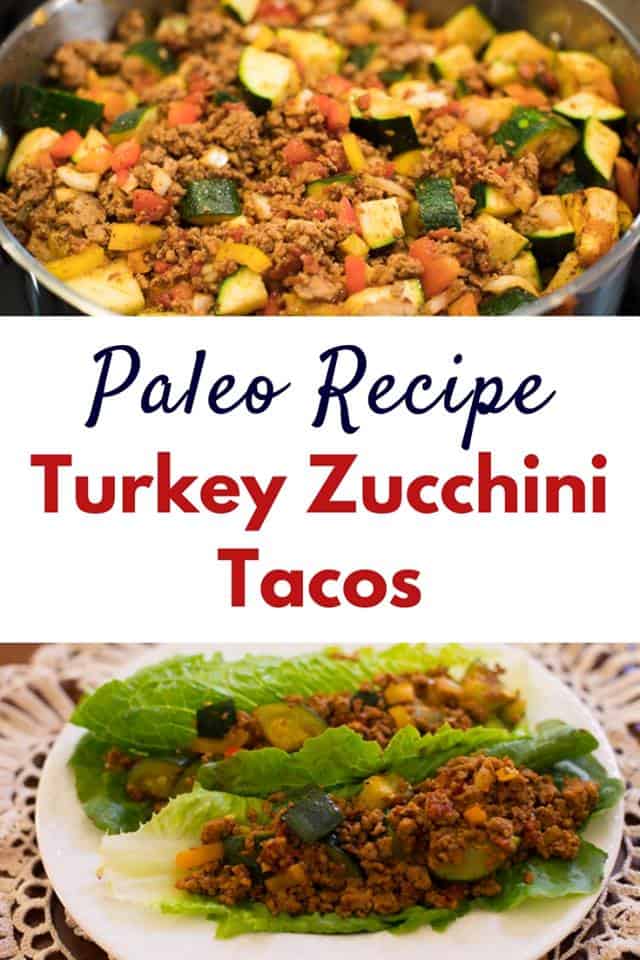 If you're looking for a way to shake things up on Taco Tuesday, try these Paleo friendly Turkey Zucchini Tacos. Paleo Turkey Zucchini Tacos are perfect for parties or for simple family dinners.
Add more or less of your favorite ingredients to personalize this dish!
These Paleo Turkey Zucchini Tacos are perfect for any Mexican inspired Paleo meal. This recipe can easily be altered to fit your nutritional needs and satisfy your taco cravings. You can easily add in more vegetables, spice it up with crushed red pepper, or serve this with a side of healthy guacamole. This  simple recipe is sure to spice up your Paleo Diet!
Paleo Turkey Zucchini Tacos
Author:
Ingredients
• 3 lbs of Ground Turkey
• 2 Medium Zucchinis (quartered)
• 3 Bell Pepper Halves Chopped
• ½ Diced Yellow Onion
• 10 oz Diced Tomatoes and Chiles
• 2 Tbs Chili Powder
• 2.5 Tsp Cumin
• 1 Tsp garlic powder or minced garlic
• Lettuce wraps
Instructions
Prepare vegetables and lettuce wraps for serving
Brown ground turkey in large skillet
Stir in remaining ingredients and spices into turkey skillet (add zucchini halfway through cook time for firmer zucchini)
Cover and cook on medium high for 12-15 minutes, stirring occasionally
Serve on lettuce wraps or as is
Notes
This recipe is doubled, perfect for parties, leftovers, and freezing. Simply cut this recipe in half to serve a smaller party.
3.2.2802
 Check out these Whole 30 Instant Pot recipes too while you're here!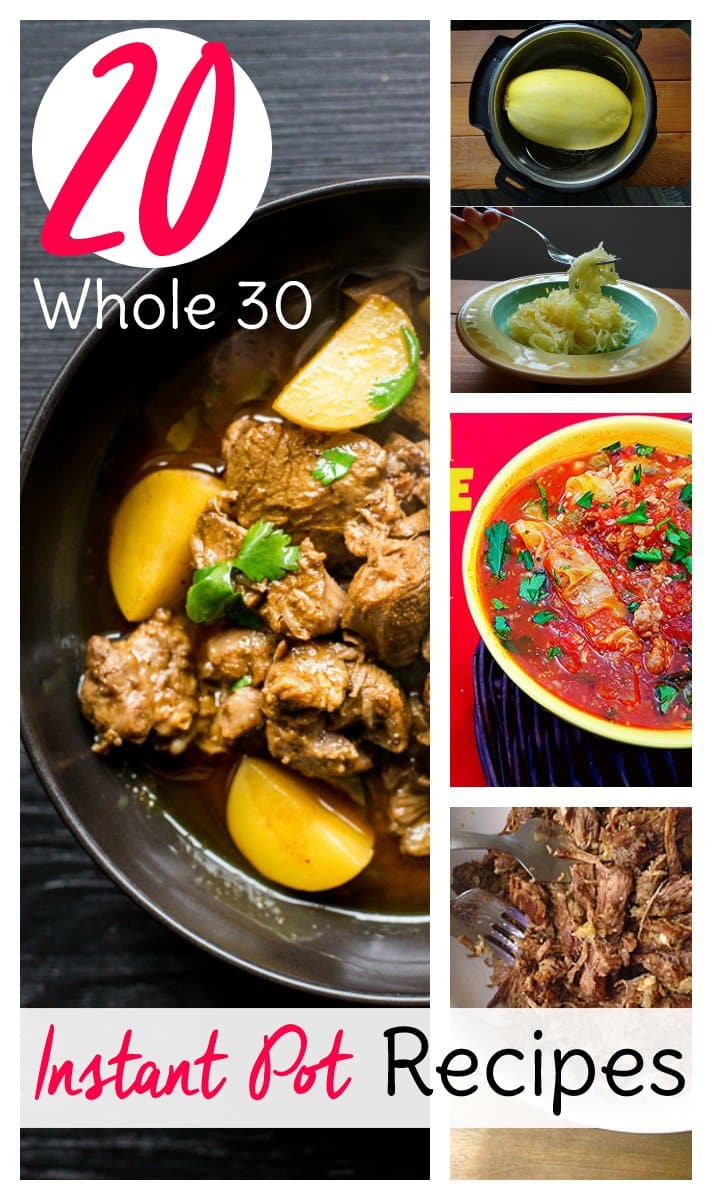 Rachael Ralph is stay at home mom and photographer living in Northern Alabama. Rachael is passionate about finding ways to make life simple as a young mom of two toddler girls. She loves to find creative and budget conscious ways to make her home beautiful and her family happy. You can also find Rachael sharing images of remarkable people on her Facebook page, Rachael Ralph Photography.