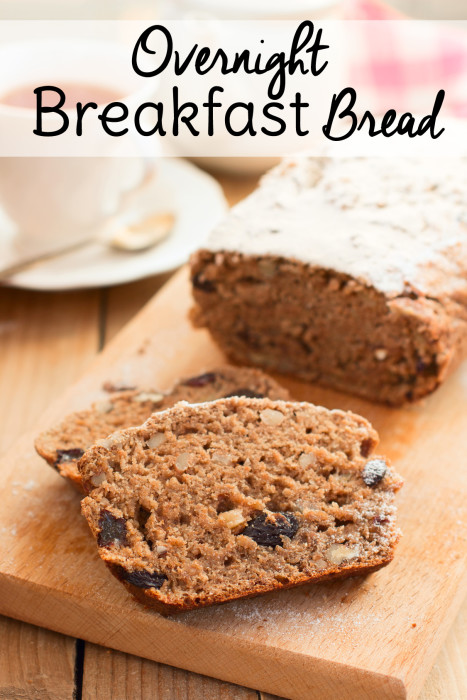 I get up pretty early in the morning but I don't like to think about cooking for a couple of hours after I'm up. A family member shared this recipe with me that is wonderful because you mix it up the night before, then all you have to do in the morning is throw it in the oven and breakfast is ready.
It cooks while you're getting ready for the day. How great is that?
Overnight Breakfast Bread
Overnight Breakfast Bread
Author:
Prep time:
Cook time:
Total time:
Looking for breakfast ideas for a quick breakfast on the go? Try this overnight breakfast bread and get out the door on time in the morning!
Ingredients
2 cups bran cereal
2 cups self rising flour
2 cups sugar
2 cups milk
2 cup combination of dried fruit and nuts of your choice
Instructions
Mix all ingredients in large bowl.
Place in refrigerator overnight
In morning preheat oven to 350 degrees
Divide mixture between 2 greased loaf pans
Bake for 50 minutes to 1 hour. Done when toothpick inserted in middle comes out clean.
If you're not an early riser, make this overnight breakfast bread on the weekends. Breakfast will be waiting on you by the time you shower and dress and the kids watch a couple of cartoons.