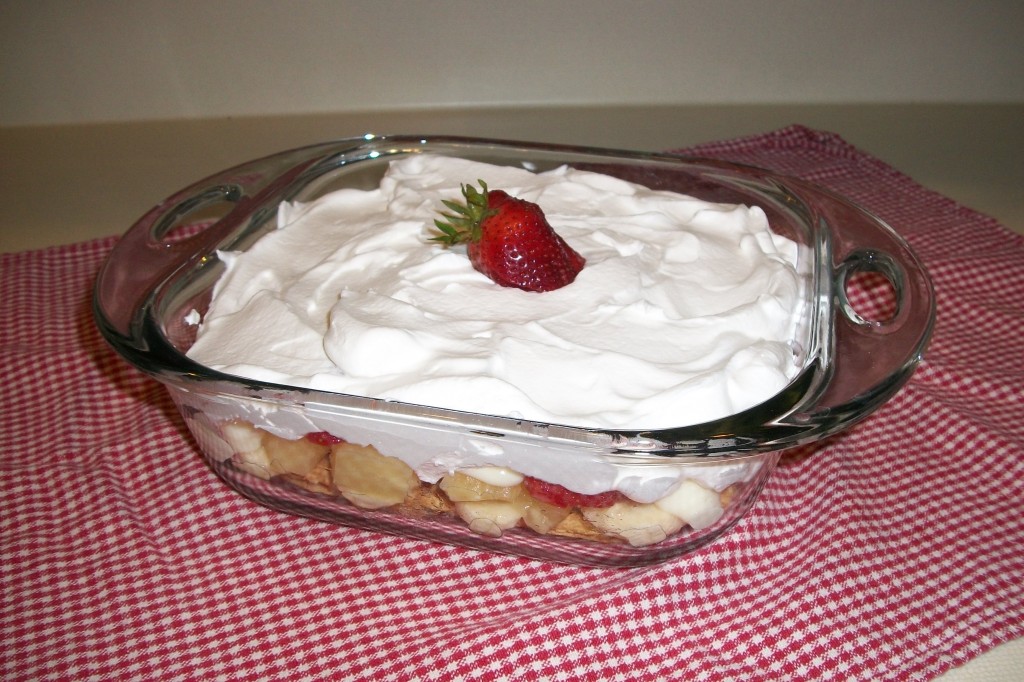 Now that you've stuffed yourself silly over the holiday weekend, here's a healthy way to get back on the wagon while still indulging.
Ingredients:
16 graham cracker squares
1-2 bananas, sliced (soak them briefly in the pineapple juice if you like to maintain color)
1 cup strawberries, sliced
1 cup canned pineapple pieces
2 sugarfree vanilla pudding cups
Lite whipped topping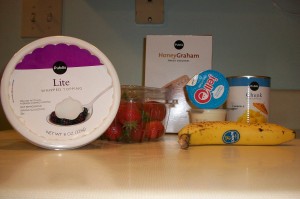 Place graham crackers in the bottom of an 8×8 pan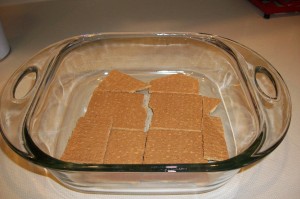 Layer remaining ingredients in the order listed above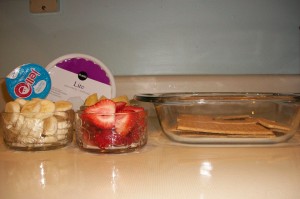 Refrigerate before enjoying. This recipe is Sweet T approved (at least the fruit and whipped cream portion 😉 ).