I came to motherhood a bit later than my friends. We seemed to start on the same track. We spent our early 20's at bridal showers, dreaming of our future families and arranged marriages between our children. But, while everyone else started popping out babies left and right, I spent 7 years waiting for my motherhood journey to begin.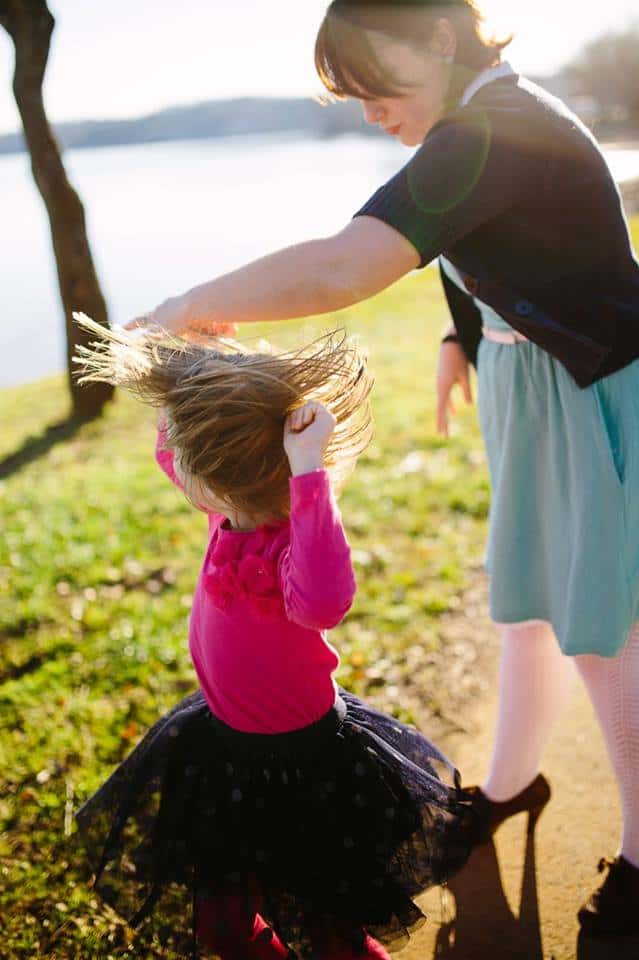 During those years of infertility, Mother's Day was fairly brutal.
And, because Mother's Day falls annually on a Sunday (and we are Baptists living in the South) there was no avoiding it. Instead of wallowing and waiting for the day to pass, I would plaster on a smile and head to church.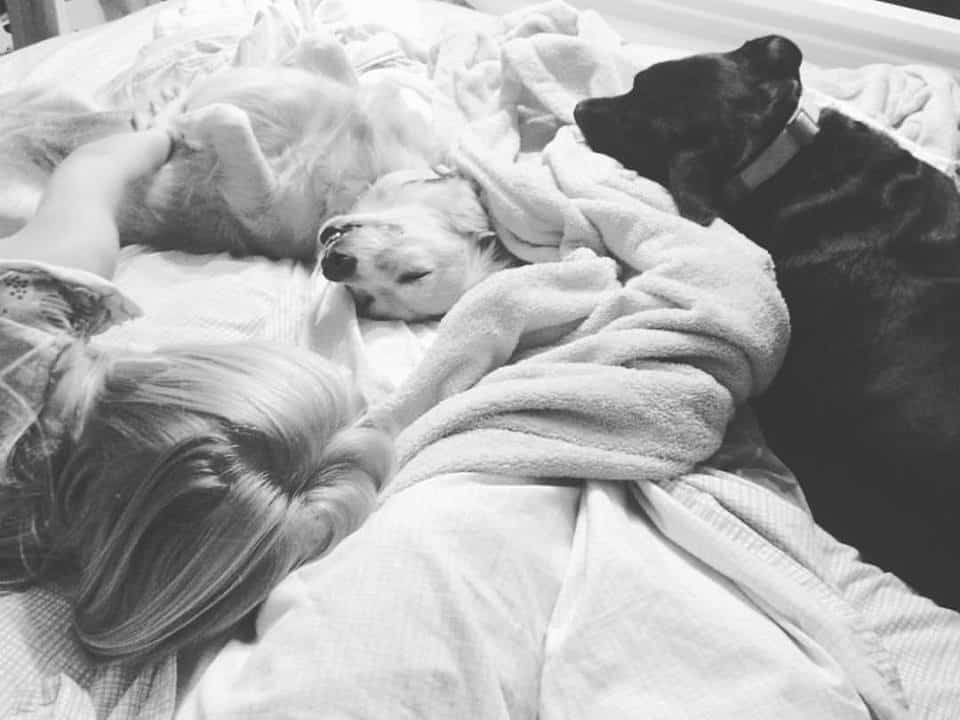 The service would follow a predictable script: a sermon about the importance of mothers and a special acknowledgement of those in the motherhood. While the ushers passed out flowers to the beaming honorees I would excuse myself to the bathroom, avoiding eye contact, trying not to break down. Invariably my day would end with me crying in the shower.
When my husband and I adopted our daughters through foster care three years ago, I thought I was entering a new chapter. FINALLY! I was a part of the motherhood. I was IN.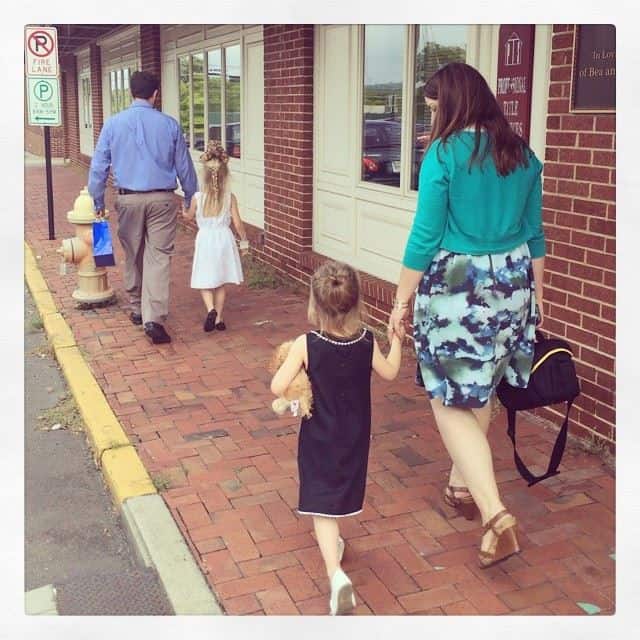 The day when our family of two became a family of four remains one of the greatest of my life. It also marks the tragic end of my children's first family and the death of their hope for reunification. Their begrudging entry into our clan has included many bumps and bruises (both metaphorical and physical). Let's just say motherhood didn't start the way I planned.
I was a card carrying member of the motherhood…but I felt like an outsider.
Our non-traditional family had non-traditional issues. While my girlfriends connected over shared birthing stories, nursing horrors, potty training methods, and preschool options I was trying to untangle trauma and figure out attachment. I would sit quietly at play dates while the moms compared notes on developmental milestones.
Our milestones were harder to quantify:
My "failure to thrive" toddler finally made it on the height/weight chart and stopped using the "f" word with daily frequency.

We managed to get all the way through a grocery shopping trip without a melt-down (from them or me).

We weren't being woken by night terrors every night.

These were our milestones.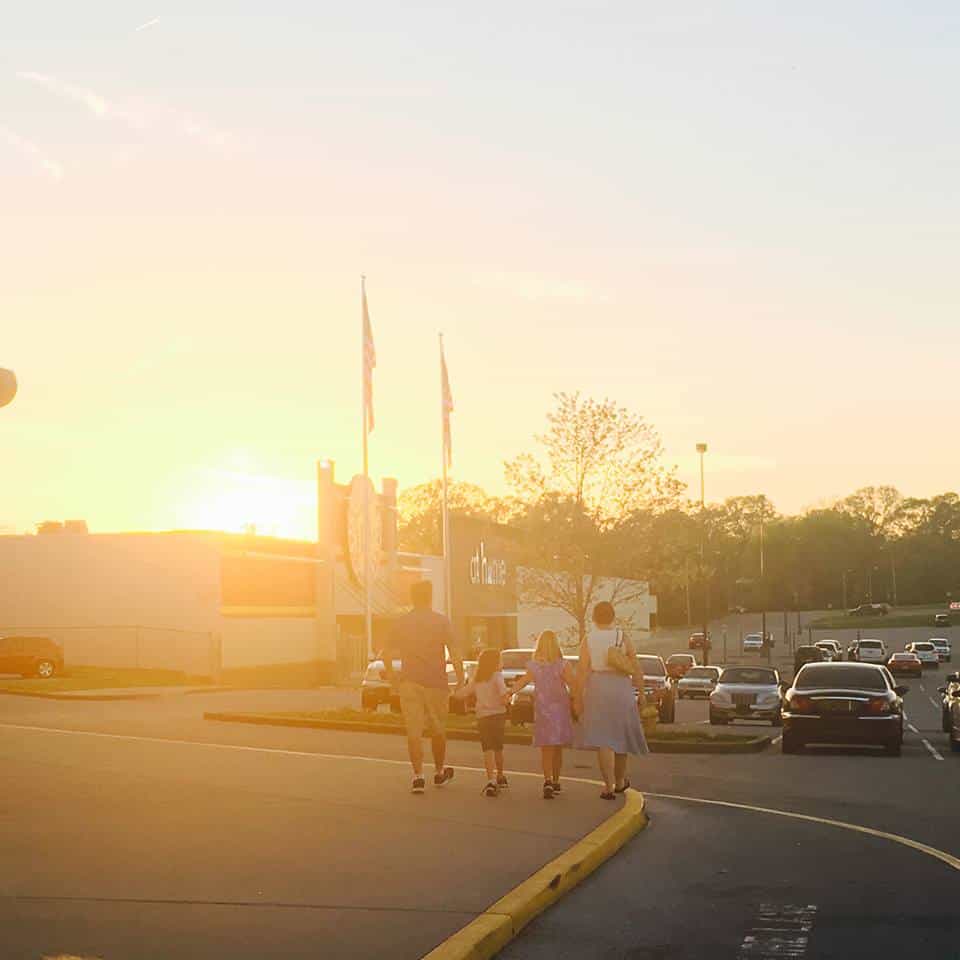 I felt less like a mom and more like a "mom." Technically I was in the club, but I didn't quite fit in with the motherhood. I was mothering adjacent. A member of the otherhood.
My otherhood feelings would pop up randomly.
When the doctor would ask questions about my children's medical history (can't help you there).

When a well meaning stranger at the park would ask where my daughter went to preschool (no clue).

When my daughter would drop the "n" word in public (I SWEAR I DIDN'T TEACH HER THAT).

When my children called me by my first name, drawing inquisitive looks. It was abundantly clear that I didn't belong.
Being granted an unwarranted sainthood status didn't help. I was regularly told how amazing I was for choosing adoption. Every time someone complimented me on the great work I was doing I would think "I'm doing the same work as you…parenting." But there it was. My otherhood was interwoven in those praises. You are different. Your kids are different. Your family is different.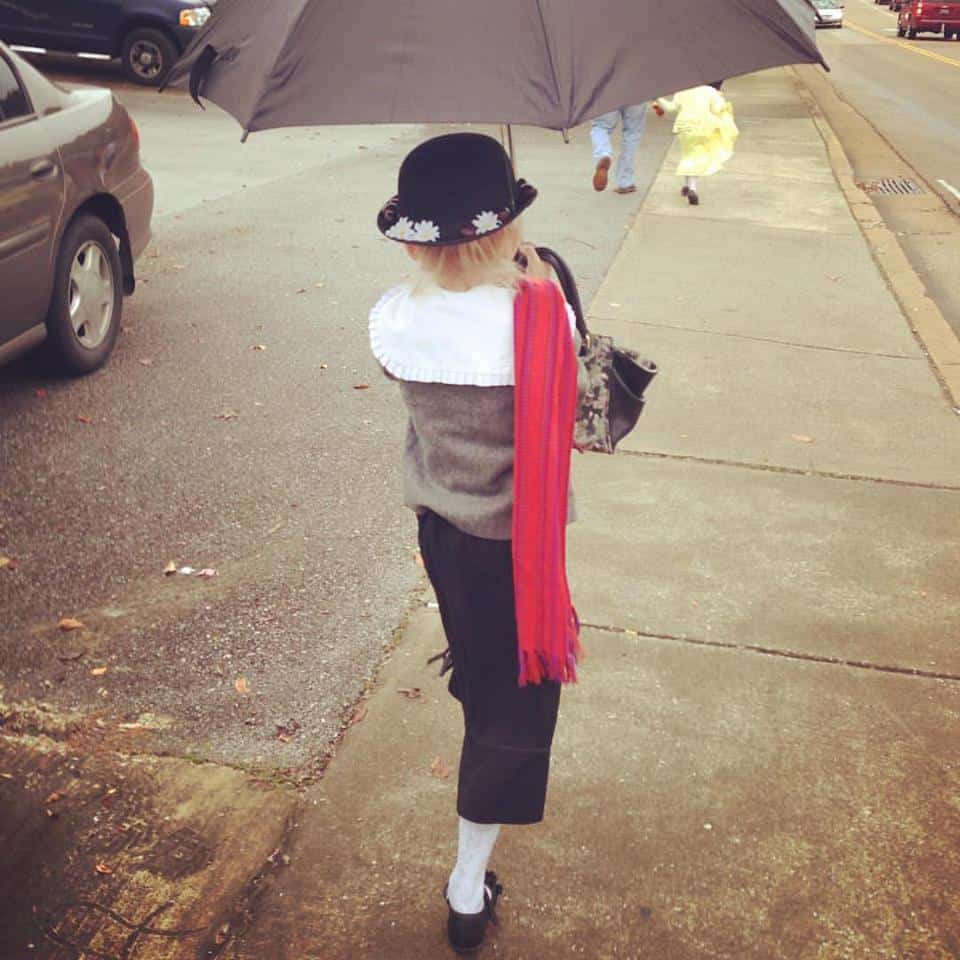 At no time was my otherhood status more evident and painful than on Mother's Day. Traumatized children have a knack for ruining special days, and I have a knack for building up unrealistic expectations for how special days should go.
Not surprisingly, it was a disaster. With the exception of awkwardly accepting a flower, my first "official" Mother's Day went pretty much the same as before – plastered smile, avoiding eye contact, crying in the shower.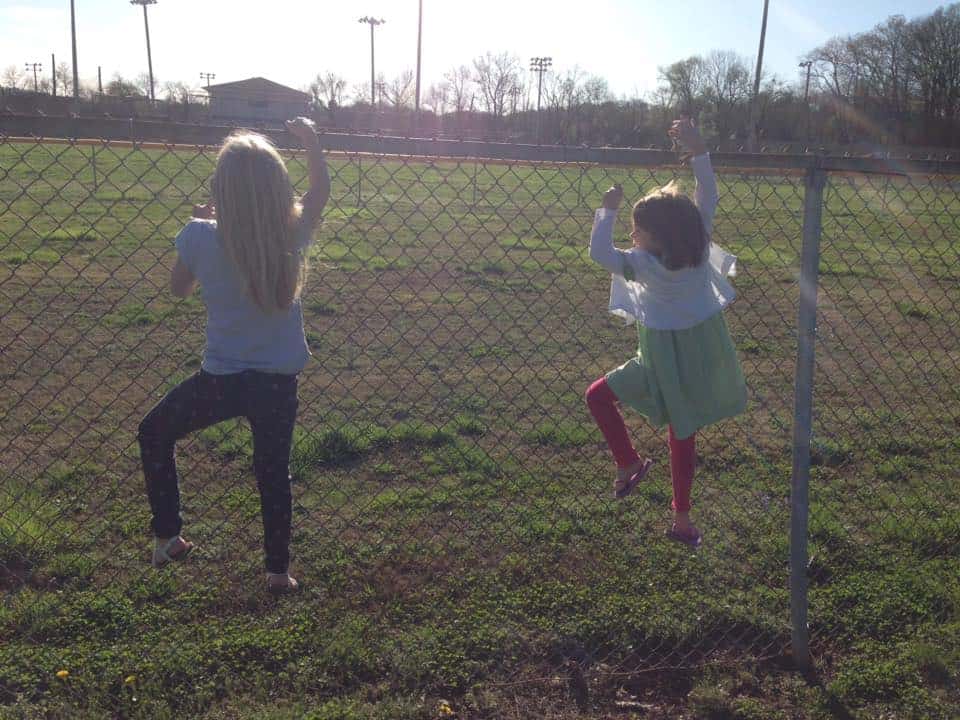 For years I thought my otherhood status relegated me to second class. I isolated myself from my community, and from the church. I pushed everyone away.
But my closest friends rallied around me. They didn't see me as other, they respected me as a member of the club. When they would come to me for advice it bolstered me, and gave me confidence as a mom. When they celebrated my kids milestones (no matter how weird the milestones were) it made me feel seen.
When they loved my kids exactly where they were, it made me feel loved.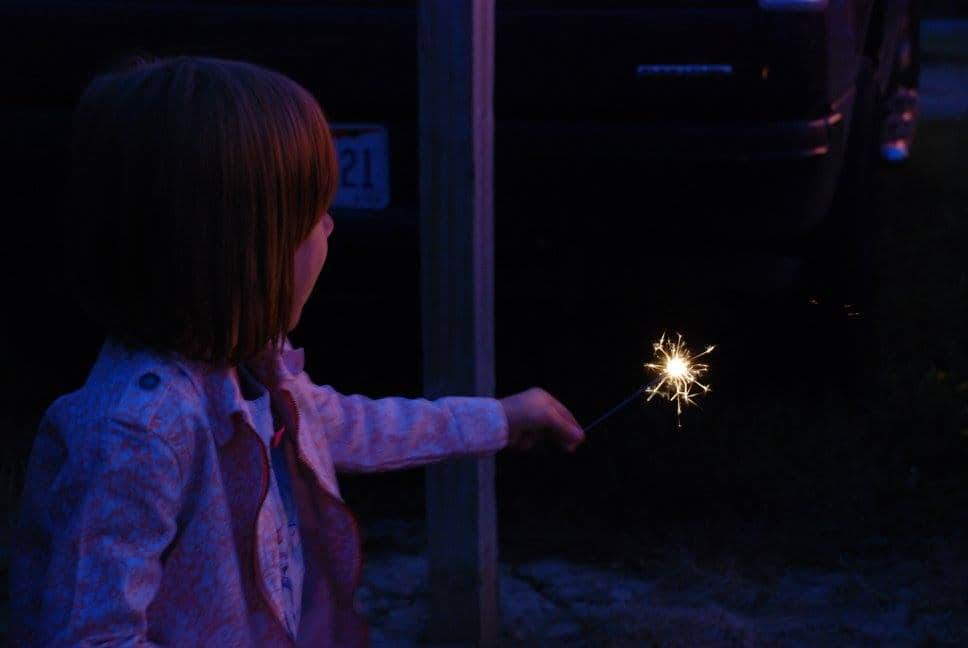 As I started to overcome my insecurities I began noticing all the women around me who didn't fit the traditional-mom-mold.
A mom daily rejected by the step-son she is raising as her own.

A mom who lost a young son and fights to keep his memory alive.

The foster mom who puts aside her fears to jump headlong into a disaster.

The neighbor who stepped in to keep a teen off the streets.

The grandma who surrenders her cushy retired life to raise her grandchildren.

The rainbow moms, who said goodbye to a child they never knew but still loved and longed for.
They were real moms too.
My otherhood feelings melted away. I wasn't an outsider! I was a member of a fierce tribe. You fight like crazy for your kids. You love relentlessly. You give sacrificially. Blended families, adoptive families, foster families, single parent families, special needs families. Being different is your strength. It has made you compassionate, and strong.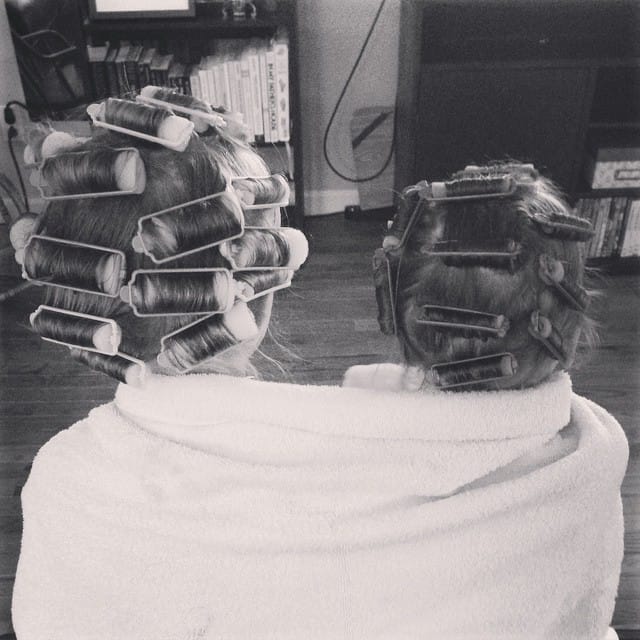 We are more than mothers, we are warriors.
This Mother's Day belongs to you too.
Alexi Ruth Engesath has spent the last decade keeping her two dogs and two children alive. In her spare time she works as a freelance writer in her adopted hometown of Chattanooga. This year she published her first book "100 Things to Do in Chattanooga Before You Die." To follow her exploits around the Scenic City check out her blog AlexiRuth.com, or connect with her on Instagram and Twitter.