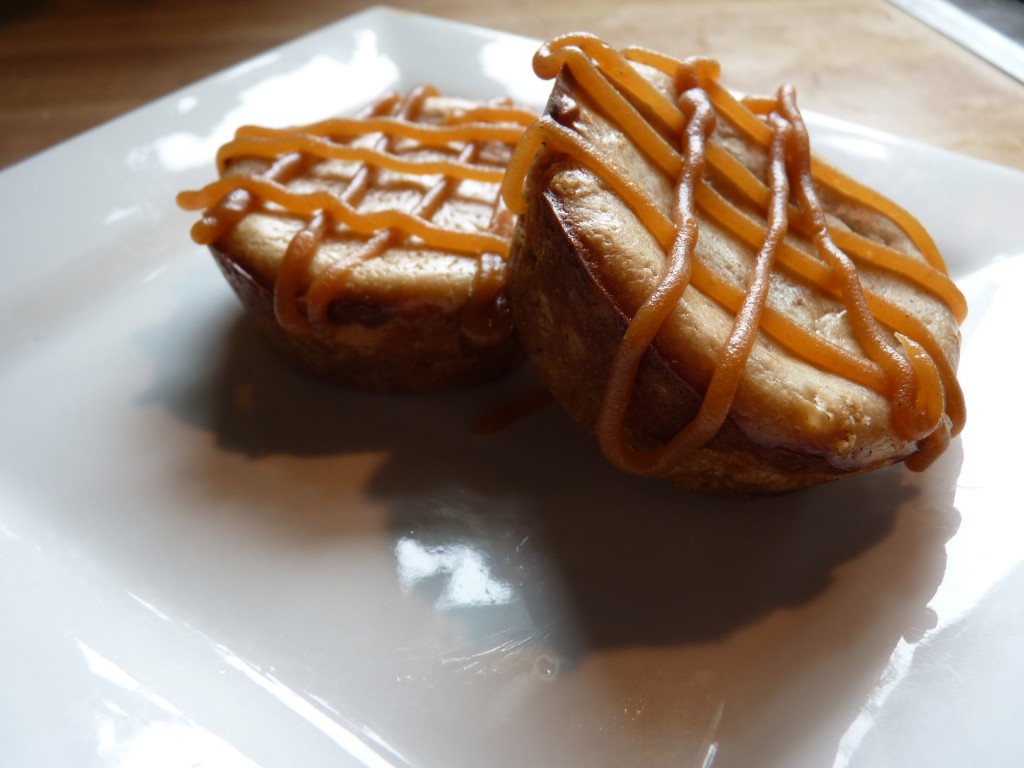 Ingredients
Crust:
1/4c butter, melted
1/2 pack of vanilla wafers OR 3 sleeves graham crackers
Filling:
12 miniature peanut butter cups
8oz cream cheese, softened
4oz peanut butter
1/2 cup sugar
1 egg
1t vanilla extract
Optional glaze:
1T peanut butter
1T powdered sugar
water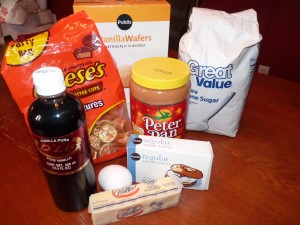 Crush up vanilla wafers or graham crackers using a ziplock back and a rolling pin or meat tenderizer. Mix the crumbs up with the melted butter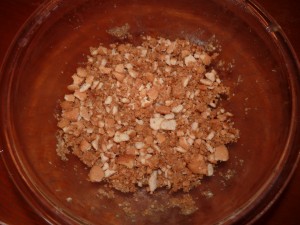 Press crumb/butter mixture into the bottoms and slightly up the sides of the muffin cups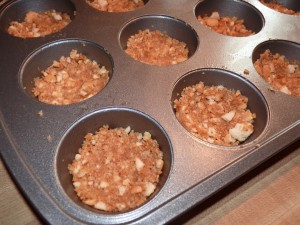 Now for the fun part. Smack each Reese's cup firmly and only once with your meat tenderizer until it looks like it mated with a York Peppermint Patty.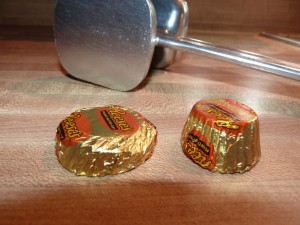 Unwrap and place one squished Reese's in the middle of each muffin cup on top of the crust,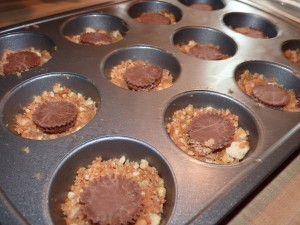 Beat the softened cream cheese until creamy using a hand mixer.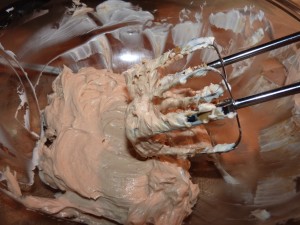 Add in sugar, peanut butter, vanilla, and egg and beat until blended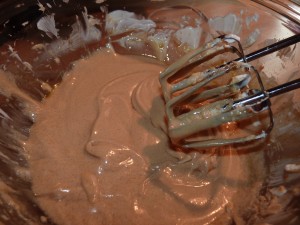 Pour filling into the muffin tin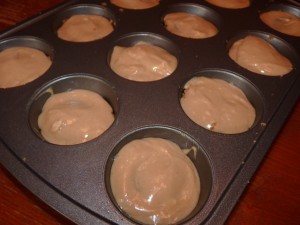 Bake at 350F for about 15-25 minutes depending on your oven. You want the edges to start to brown. Let them sit in the tin for 5 minutes after removing from the oven, then remove each mini cheesecake with a fork and transfer to a cooling rack. Refrigerate for a couple of hours before serving.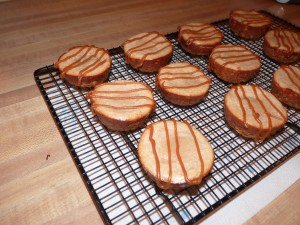 I made a peanut butter glaze to go on top just to give them a little something extra. Mix a tablespoon of peanut butter with a tablespoon of powdered sugar. Mix in water by the 1/2 teaspoon until it's the consistency you like. Mine is pretty thick and I applied it using a frosting bag. Use less peanut butter, more sugar and more water if you want it runnier.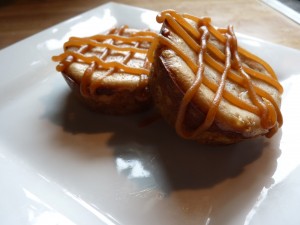 These Reese's treats are the ultimate indulgence for any sweet tooth. While they're definitely not diet-friendly on their own, those striving to lose weight could potentially enjoy the occasional bite of this dessert with the help of the Sensa weight loss system!