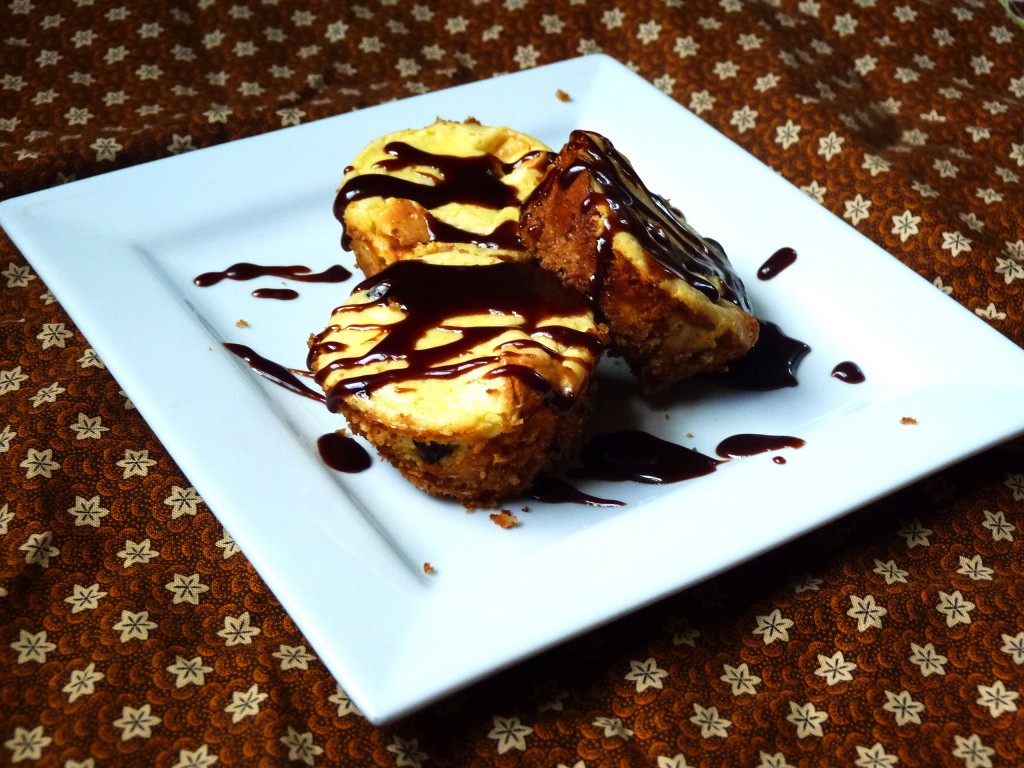 Mini S'mores Cheesecakes – Yield 18
Crust
2 1/2 cups graham cracker crumbs
1/4 cup granulated sugar
1 stick melted butter
Filling
1 1/2 8oz packages softened cream cheese
1 14oz can sweetened condensed milk
2 teaspoons vanilla extract
2 eggs
1 cup miniature marshmallows
1 cup semi sweet chocolate chips
Topping
1/2 cup miniature marshmallows
Chocolate syrup, hot fudge sauce, or chocolate chips melted with shortening.
Heat oven to 325 and spray muffin tins with cooking spray (I like Baker's Choice). In a small bowl, combine cracker crumbs and sugar. Stir in Butter.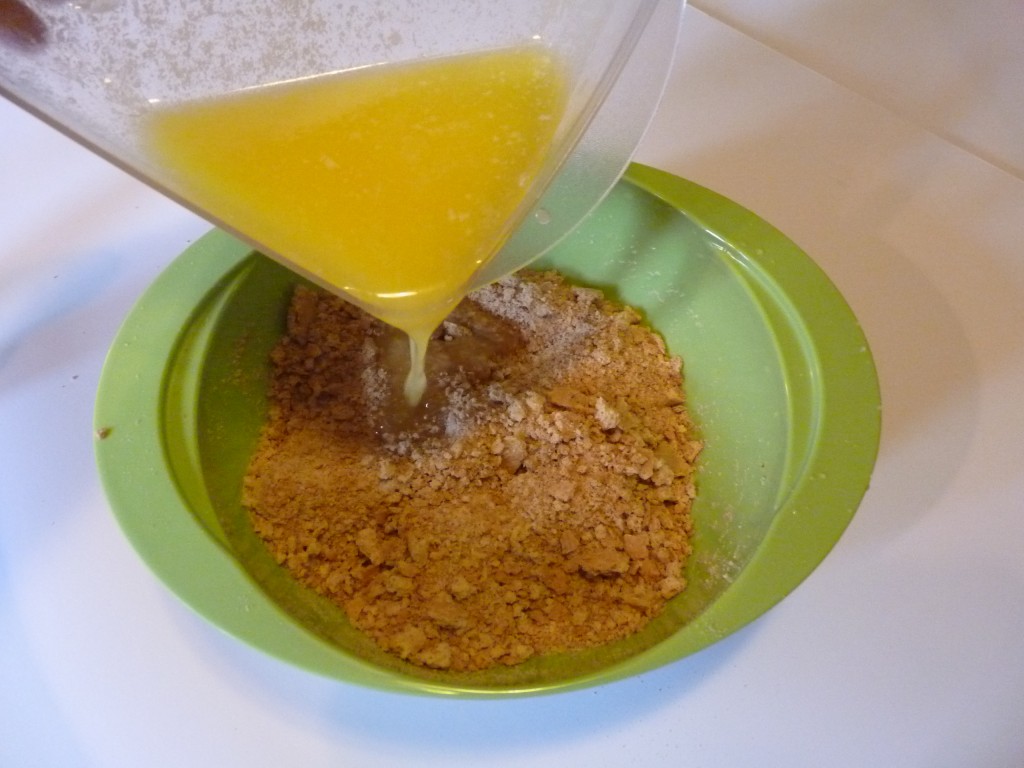 Press onto bottom and up sides of muffin tins. I used about two tablespoons for each cup.

In a large bowl beat cream cheese, milk, and vanilla until smooth. Add eggs and beat until just combined then stir in marshmallows and chocolate chips by hand.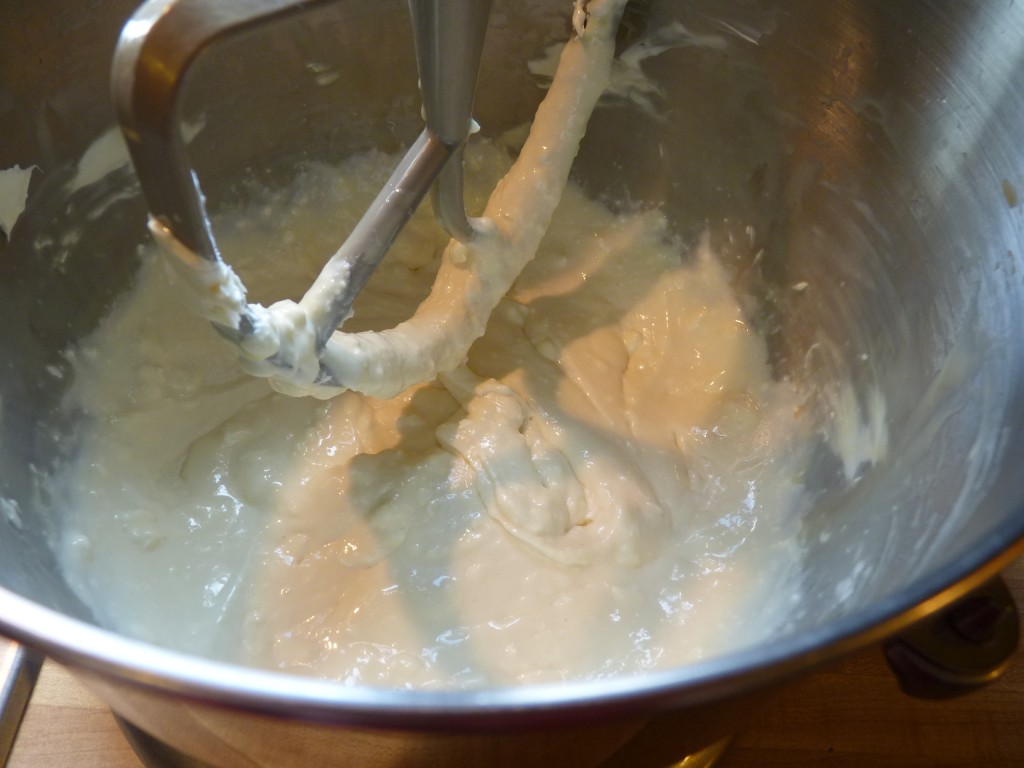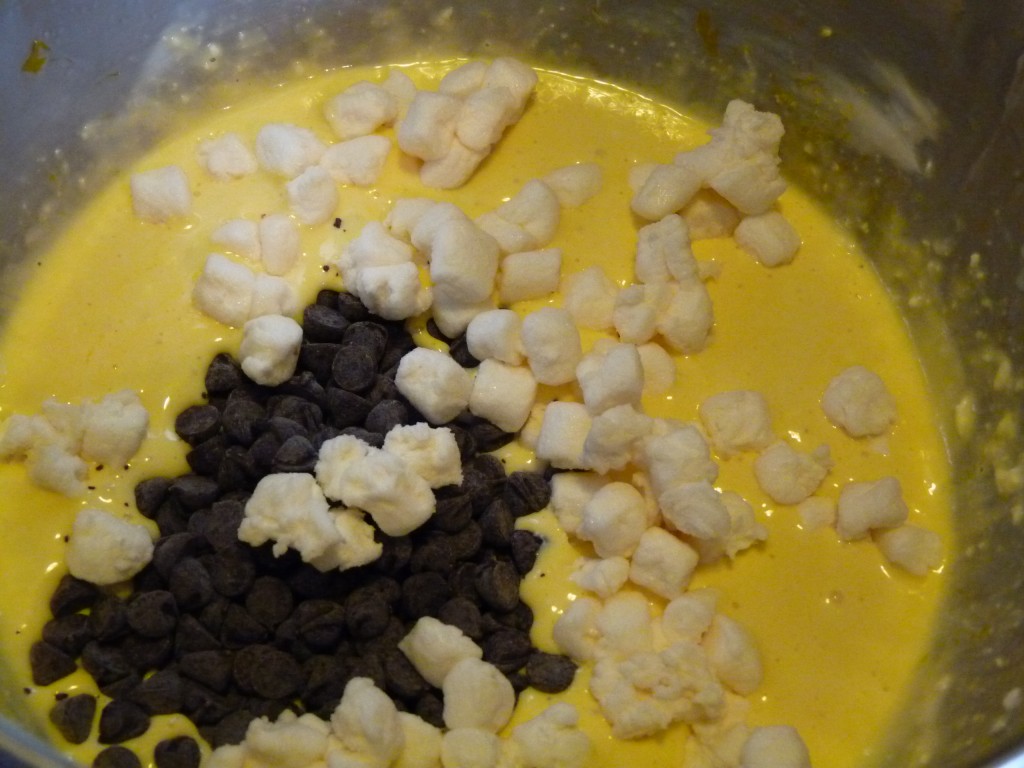 Spoon into muffin tins filling each almost full.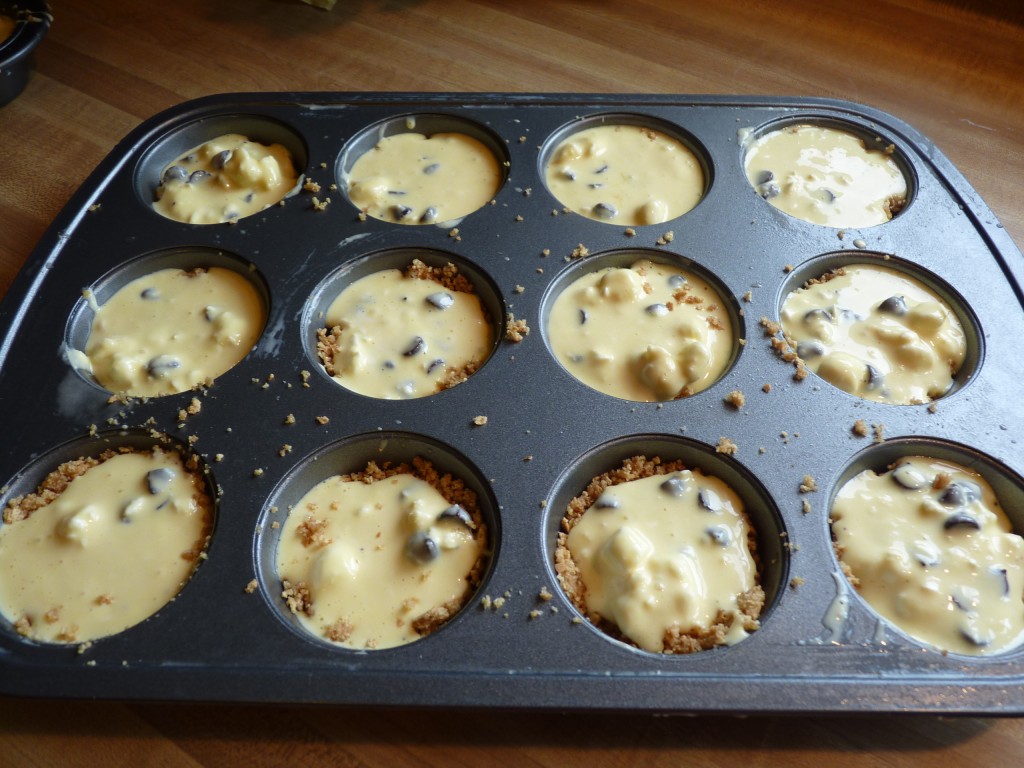 Bake approximately 25-35 minutes. Edges of cheesecakes should just be starting to brown and it's ok for the middles to be slightly "jiggly" since they will continue to cook slightly after being removed from the oven.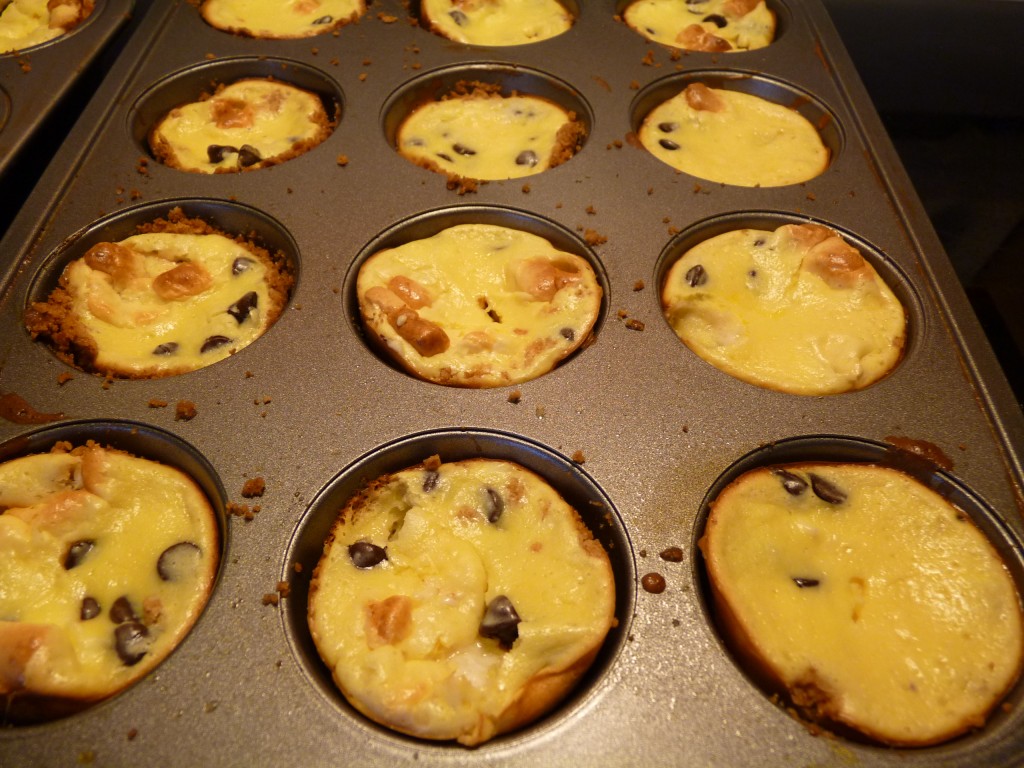 When cheesecakes have cooled for 10 minutes, removed from tins and refrigerate at least two hours. Top with additional marshmallows if desired and/or choice of chocolate topping before serving.