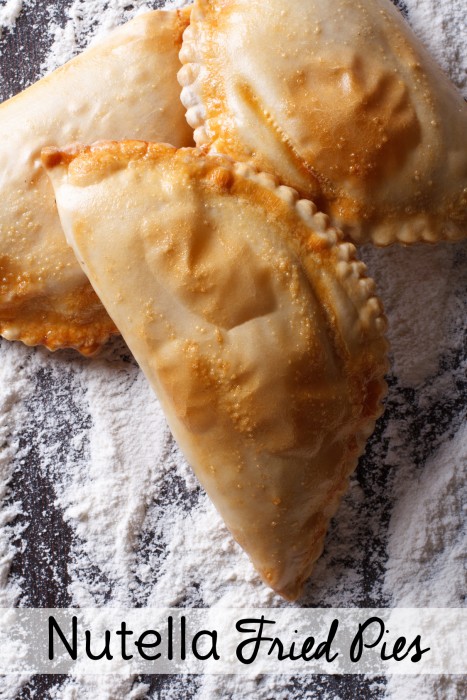 Fried pies (or hand pies) are a tradition here in the South. My personal favorite was always apricot until I made these Nutella fried pies. Traditional fried pies are usually 6″ in diameter, but I made these 4″ so they are more like little snacks instead of a full-fledged dessert. Means you can eat double the amount, right?
Nutella Fried Pies
Pie Ingredients:
4c all-purpose flour
2t salt
1c shortening
1c milk
13oz jar Nutella hazelnut spread
1 1/2 – 2c oil for frying
Glaze Ingredients:
1/2c powdered sugar
1T milk
1/4t vanilla extract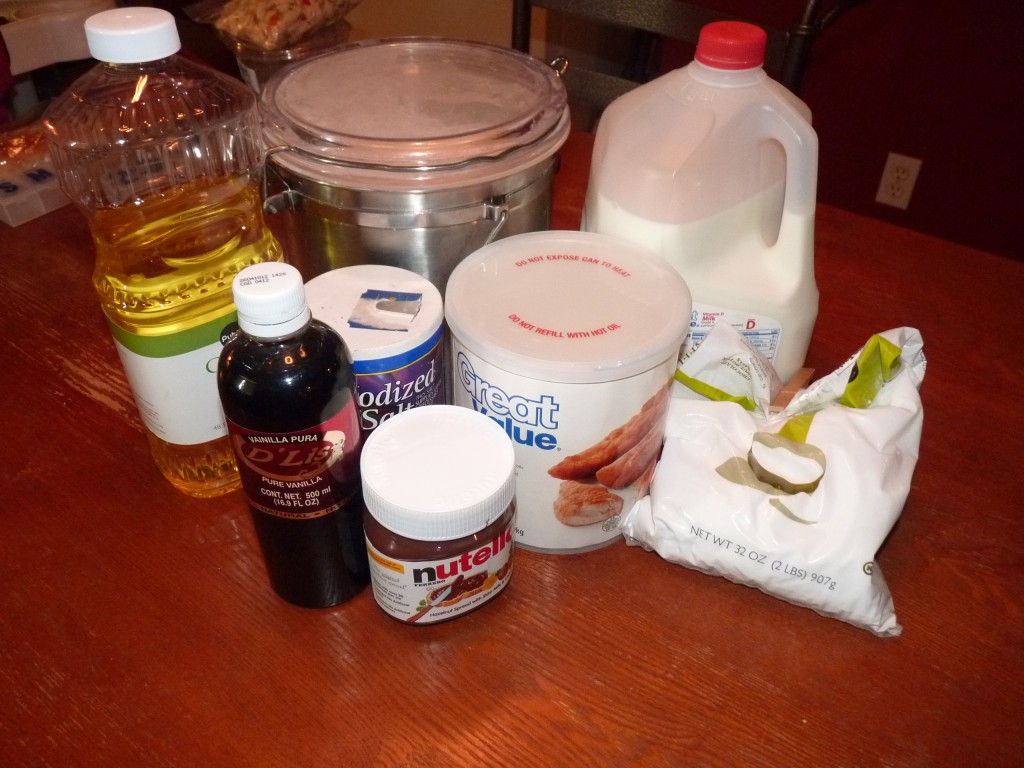 In a large bowl, mix together flour and salt. Cute in shortening until the mixture is crumbly. I use two knives and run them through the flour mixture and shortening simultaneously in a criss-cross fashion.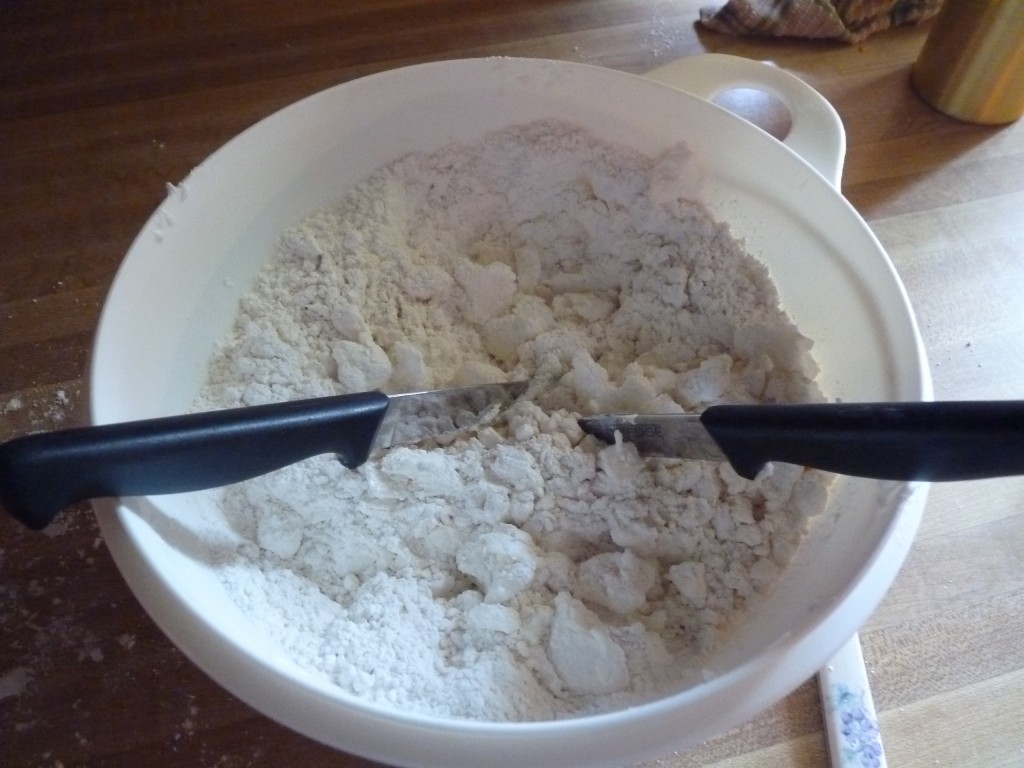 When the shortening "crumbs" are about the size of peas, the mixture is ready.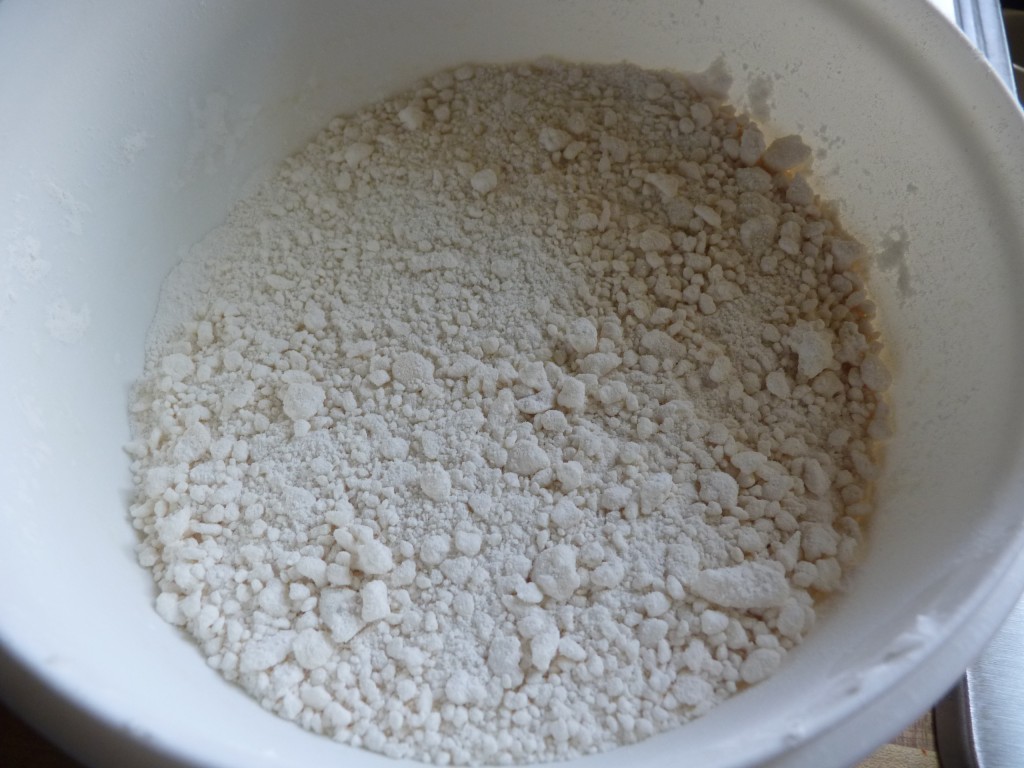 Mix in the milk and form somewhat of a ball with the dough. The less you stir, handle, and roll pie crust dough, the better it tastes. Same goes for biscuits which is why I'm terrible at making them. 🙂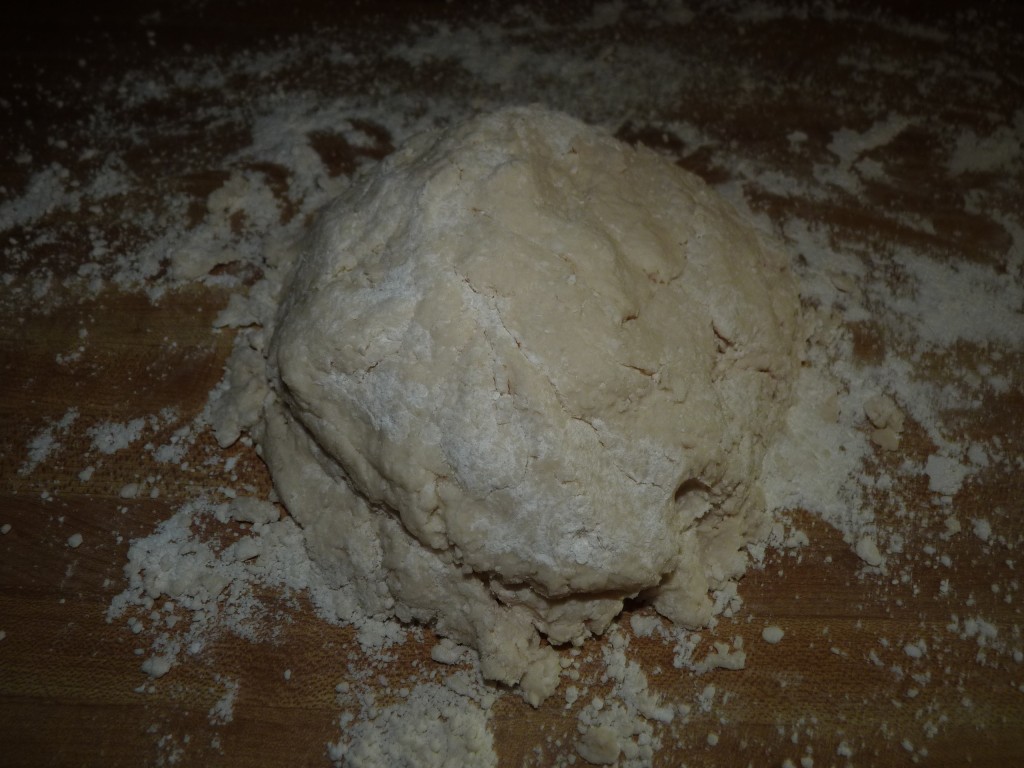 Roll out the dough to a little thinner than 1/4 inch. I make sure my countertop is clean and dry and roll the dough out directly on it.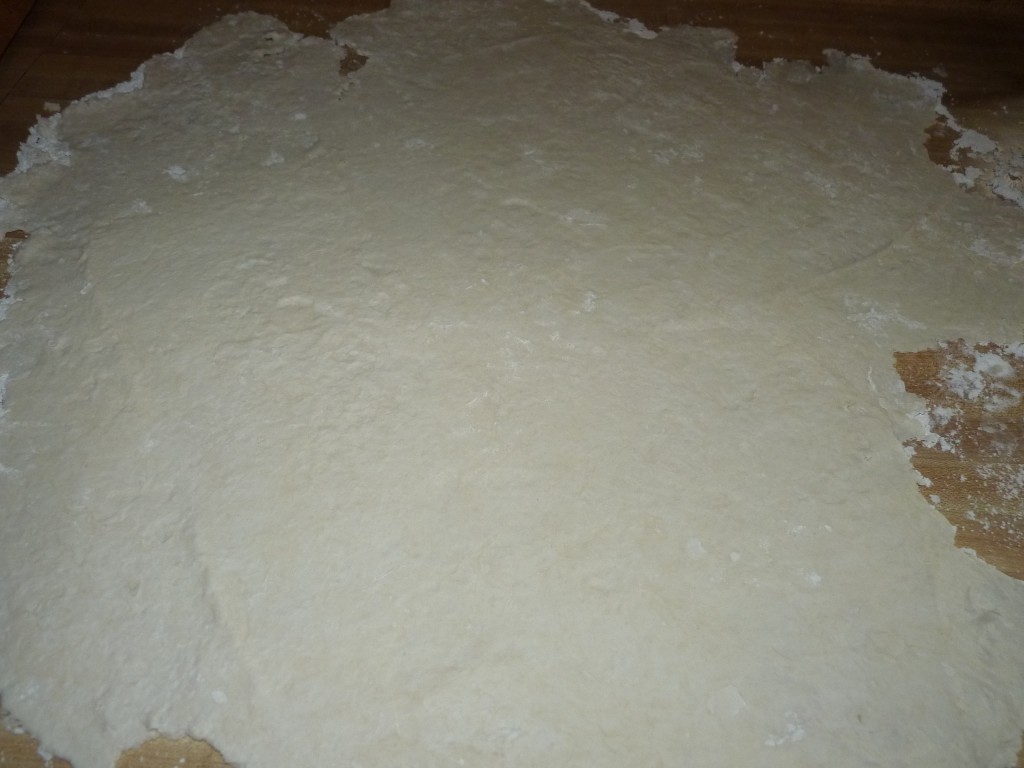 Cut out four inch circles. I used a 4″ bowl as a guide.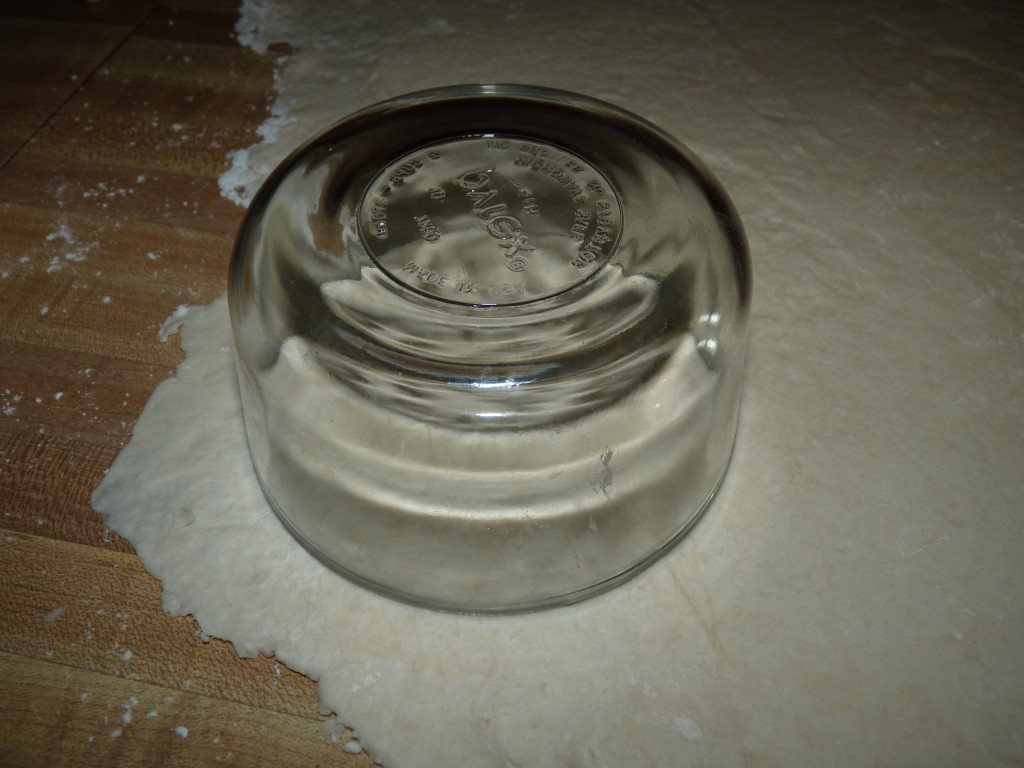 Place the cut-out circles on a plate. Gather the dough scraps and re-roll to cut out more circles. You only want to do this a couple of times because the dough will wind up being too tough after frying to be tasty. Save a dough scrap to test your oil with later and throw the rest away.
Place about a tablespoon of Nutella in the middle of each circle. Do not spread.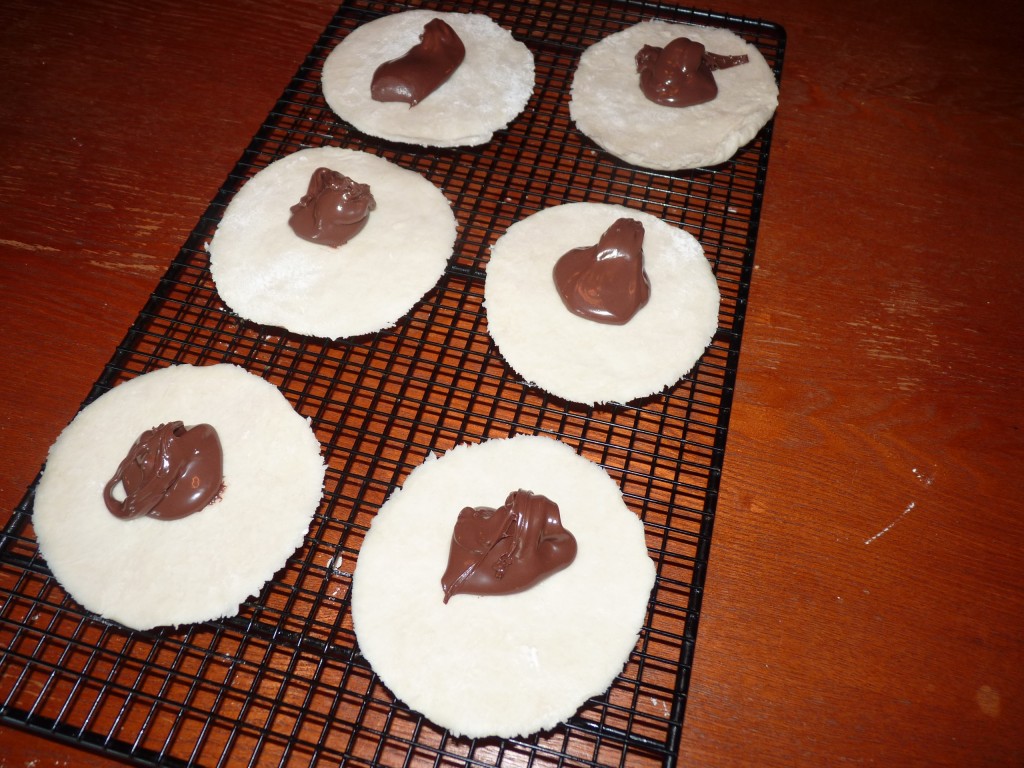 Fold each circle in half and seal edges together using a fork that has been dipped in cool water. The water helps the dough stick together so the filling doesn't come out while frying. You'll need to re-wet the fork after every 2-3 pies.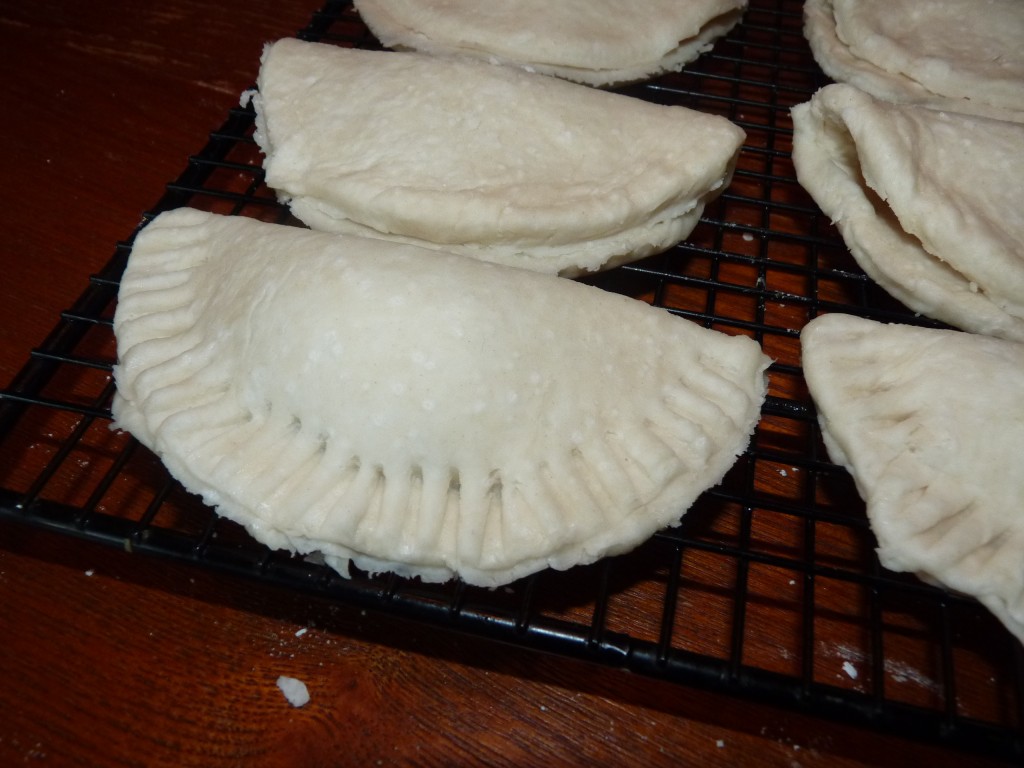 Heat oil in skillet to 350 degrees. For my particular stove, and while using an iron skillet, this meant medium heat. You may need medium-high heat. Start out with medium and after 5-7 minutes use a piece of scrap dough that you saved to test the oil. The dough should sizzle and bubble. If it turns brown immediately or spatters, the oil is too hot. If the dough sinks and doesn't bubble or sizzle, the oil isn't hot enough.
While the oil is heating, wisk vanilla, milk, and powdered sugar together in a small bowl. This is your glaze.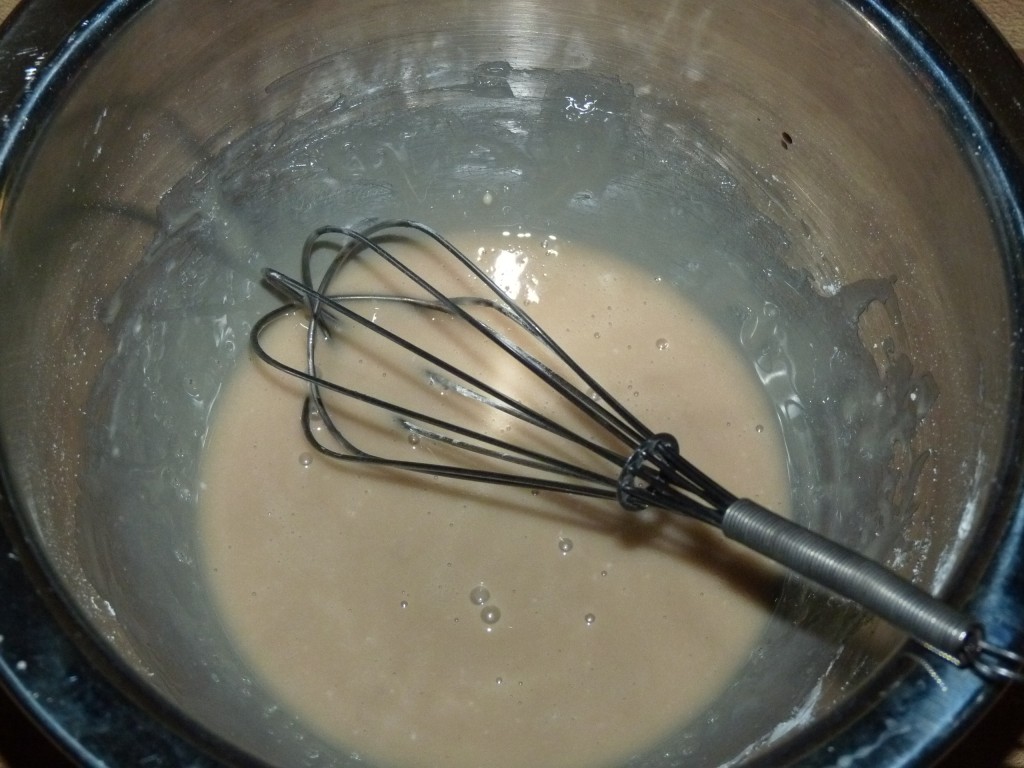 Once the oil is the right temperature, add pies a few at a time and fry until golden on one side.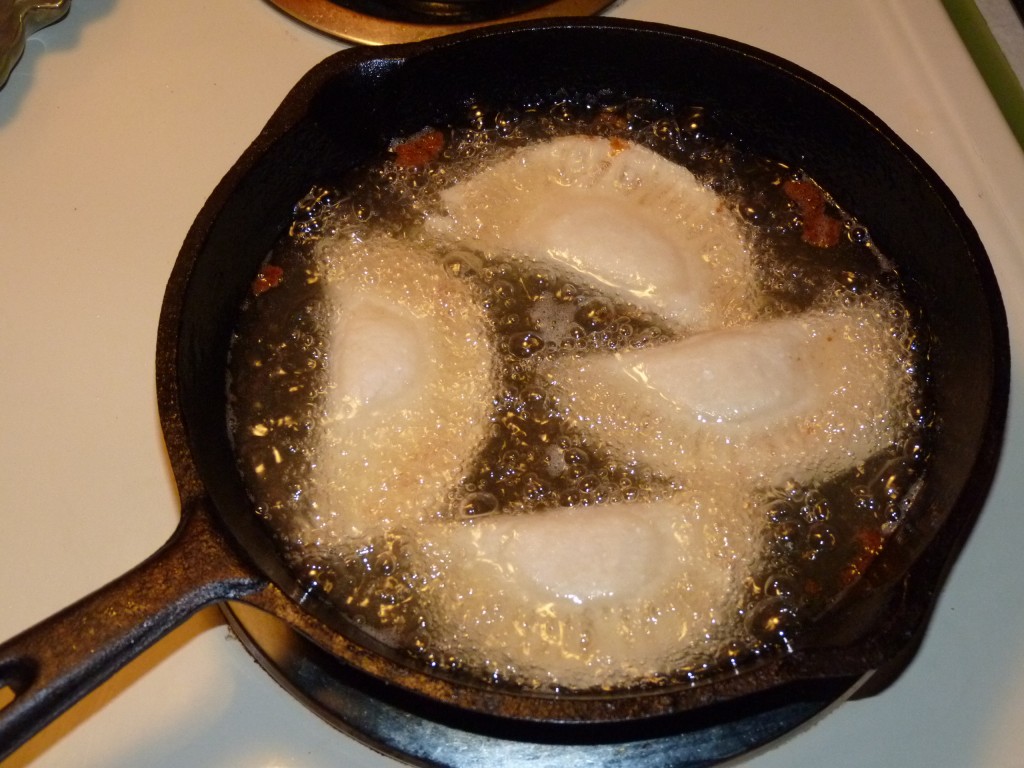 Flip and fry until golden on the other side. For me, this wound up being about a minute and a half on each side. It may take more time if you are using a nonstick pan rather than cast iron. If it takes less than a minute, your oil is probably too hot.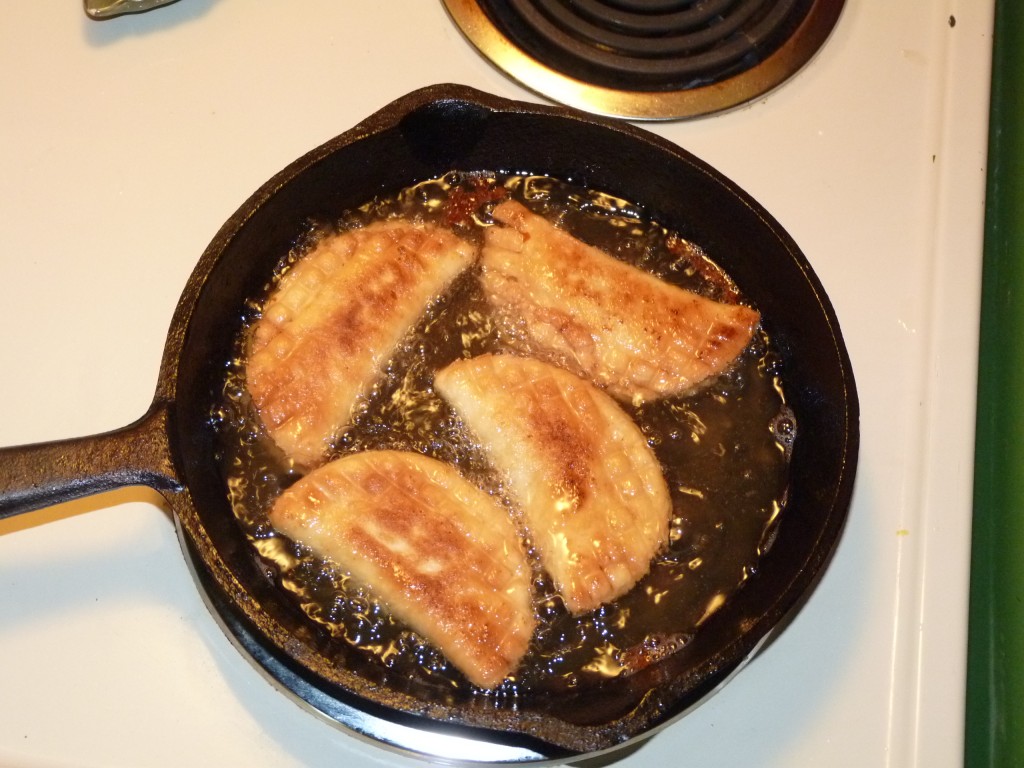 Remove with tongs to a cooling rack and immediately apply the glaze using a pastry brush, or just sprinkle with powdered sugar if you prefer.
Fry and glaze the whole batch a few pies at a time. Serve hot, but let the pies cool enough that the filling doesn't burn your mouth. It will be hard to wait even a few minutes, but your tongue with thank you.