What comes to mind when you think of the 4th of July? Patriotism? Family? Summer heat?
I think of all those things in the context of happy childhood memories. The 4th of July was always spent at my grandparents' house, and food, family, and fireworks were the highlights of the day.
This year, celebrate Independence Day this year with a cool treat. After all, they don't say "it's as hot as the 4th of July" for nothing.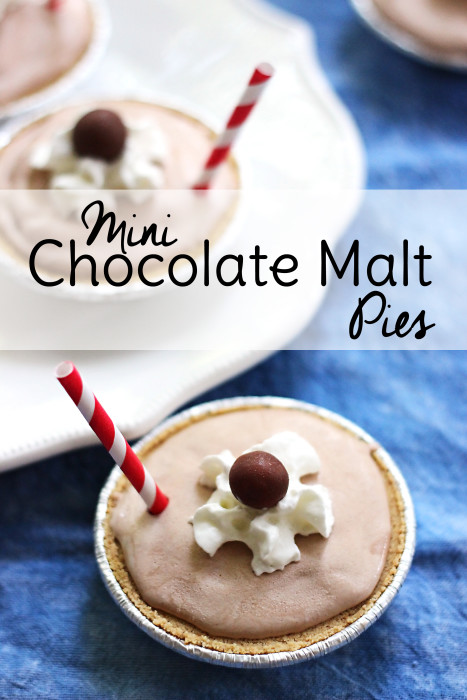 Mini Chocolate Malt Pies
Mini Chocolate Malt Pies
Author:
Prep time:
Total time:
Enjoy a classic soda shop flavor in a mini pie instead of a glass.
Ingredients
12 premade graham cracker mini pie crusts
1 quart Dreyer's/EDY'S® Chocolate Malt Frozen Custard, softened
8 oz whipped topping, thawed
Malted milk balls (optional)
Instructions
Mix together frozen custard and whipped topping
Spoon mixture into mini crusts.
Freeze for at least 3 hours.
Top with additional whipped topping and a malted milk ball if desired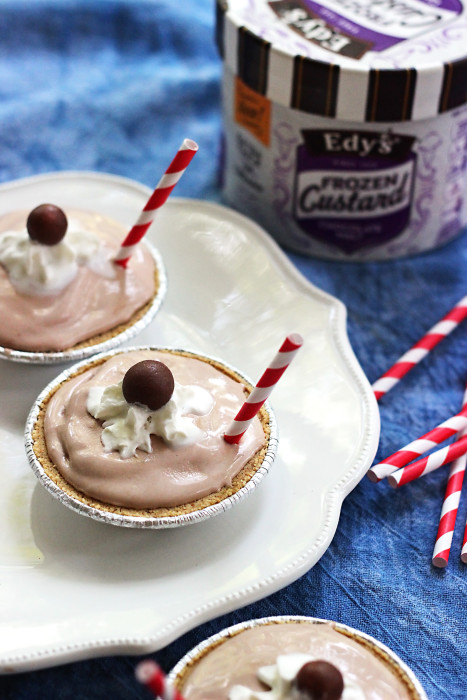 These mini pies are so easy to make thanks to Dreyer's/EDY'S® Frozen Custard. Dreyer's/EDY'S® is the first national brand to offer this All-American treat! Their rich, extra thick and creamy frozen custard is made with fresh milk from local farms, and you won't find any artificial colors or flavors.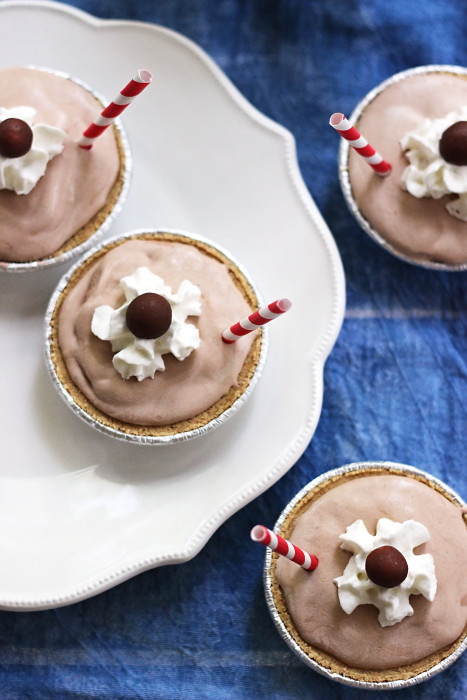 Dreyer's/EDY'S® has six new Frozen Custard flavors available:
● Old Fashioned Vanilla
● Chocolate Malt
● Salted Caramel Pretzel
● Snickerdoodle
● Peanut Butter Pie
● Mint Cookies 'N Cream
We also tried the Peanut Butter Pie Flavor (and by try I mean I've been eating it straight from the carton and not sharing.)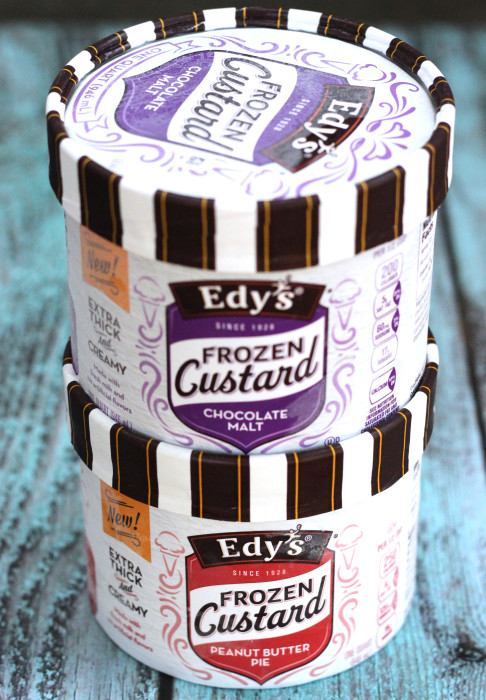 And just so you know…these frozen pies taste better when you wear an Elsa dress. 🙂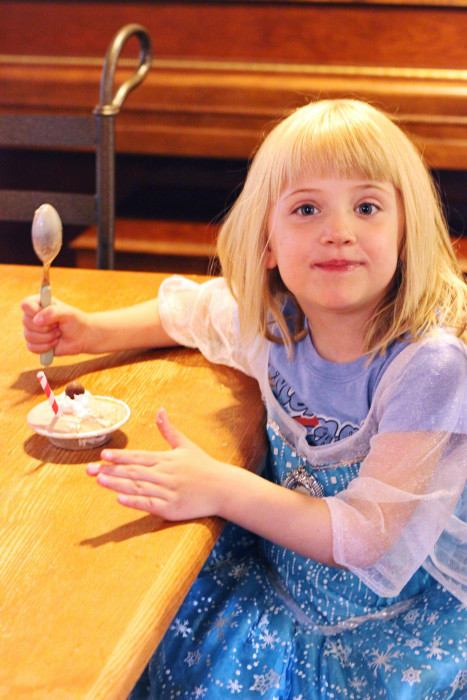 There nothing like summer dessert. Check out my quick and easy peach cobbler and serve it up with some vanilla ice cream for another delicious summer treat.