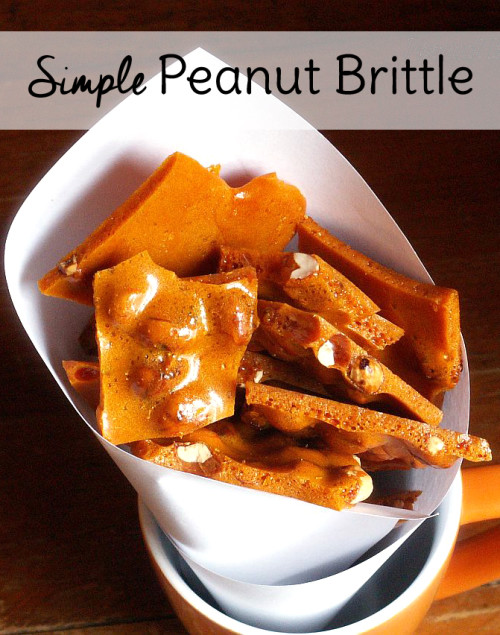 This simple peanut brittle recipe is ready to go in 15 minutes!
Microwave Peanut Brittle Recipe
Simple Peanut Brittle
Author:
Prep time:
Cook time:
Total time:
This basic peanut brittle recipe makes a fantastic dessert recipe for parties. You can even give a peanut brittle
gift this holiday season
when you're making Christmas cookies!
Ingredients
1 cup raw peanuts
1 cup sugar
1/2 cup white corn syrup
1/8 teaspoon salt
1 teaspoon butter
1 teaspoon vanilla
1 teaspoon baking soda
Instructions
In a 1-1/2 qt. casserole dish, stir together peanuts, syrup, sugar, and salt.
Cook 8 minutes on high in the microwave (stirring well after 4 minutes).
Stir in butter and vanilla.
Microwave 2 minutes longer on high.
Add baking soda and QUICKLY stir until light and foamy.
Immediately pour onto a lightly greased baking sheet.
Spread out very thin.
When cool, break into small pieces.
Store in an airtight container. Makes 1 pound.