What's your favorite part of Easter? For me it's spending time with my family, reflecting on God's goodness, and watching my children enjoy the day. Thankfully they haven't yet asked what in the world the Easter bunny and eggs have to do with Jesus. 🙂 If you asked my kids, they would say hunting eggs and eating these easy homemade Easter treats are their favorite activities of the day. I hope these fun easy Easter treats will soon make your kid's list too!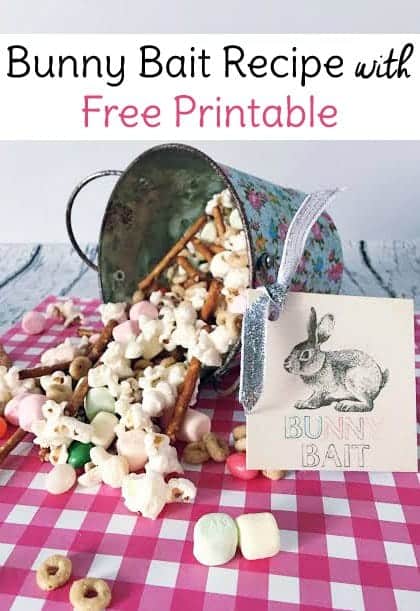 This is a fun Easter snack kids love! If you want to catch the Easter bunny this year, you'll need a bunny bait recipe. Filled with all the things bunnies love, like popcorn, marshmallows….ok, maybe you and the kids should dive into it instead. 😉 If you are looking for easy homemade Easter treats, this bunny bait recipe fits the bill. It's is easy for kids to make on their own or with minimal help from mom and dad.
Here comes Peter Cottontail
Hoppin' down the bunny trail
Hippity hoppin', Easter's on its way!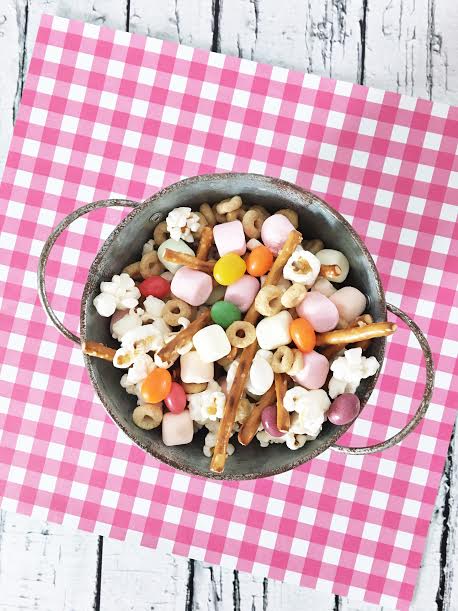 This easy Easter treat recipe doubles as an Easter craft thanks to the free printables. Use the bag toppers to package your bunny bait recipe to share easy homemade Easter treats with friends or your child's classmates.
Fun Easy Easter Treats!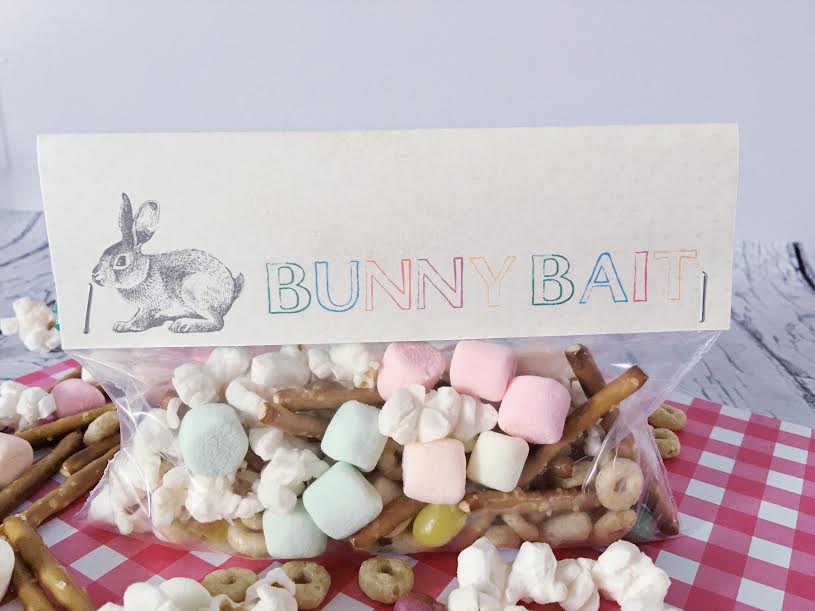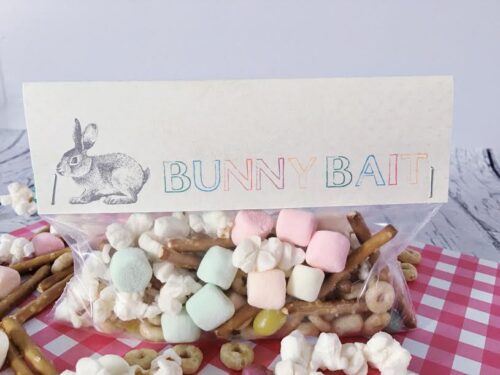 Or you can print the square labels to decorate a bucket of bunny bait for the kid table at Easter dinner! If you have an Easter potluck at your church or with family, this would make a cute addition to the dessert table too.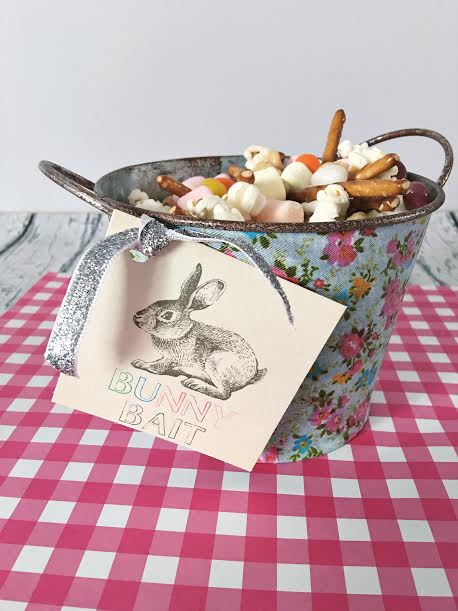 Easy Homemade Easter Treats
This bunny bait recipe couldn't be more simple. Simply choose your favorites from the ingredients on the list below and mix them together!
Ingredients
Popped popcorn
jellybeans
M&Ms
pretzels
Cheerios
pastel marshmallows
Click the link or images below for your free printables!
Free printable Bunny Bait Bag Tags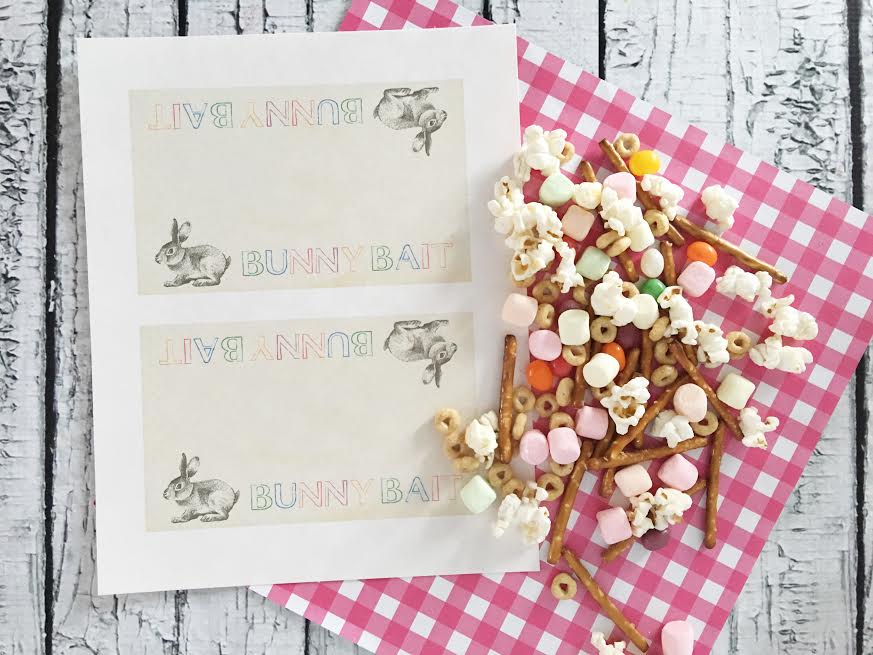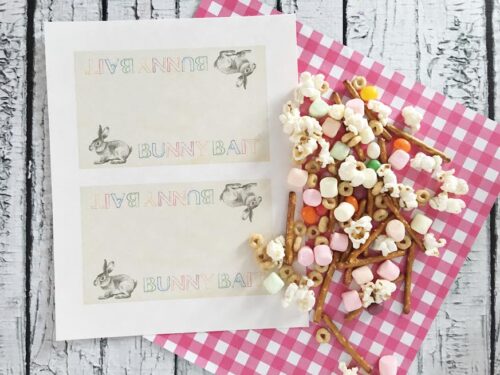 Free Printable Bunny Bait Square Tags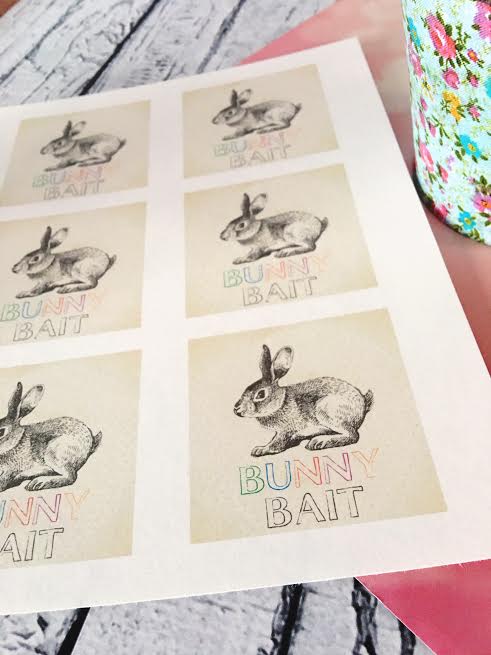 What Easter traditions are you looking forward to experiencing with your little ones this year? Try making yarn Easter eggs.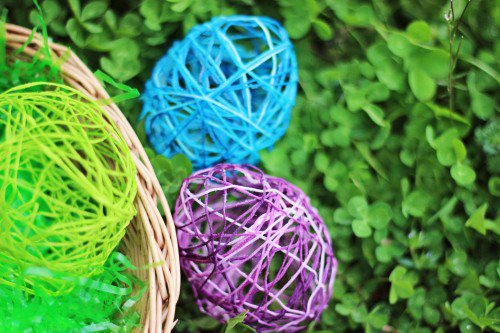 or doing some of these Easter crafts for preschoolers with your kids.